The archaeological sites of Peru which whisper tales of ancient civilizations and a legacy that continues to influence the customs, traditions, art, and culinary experiences did not mention vegetarianism. With a cuisine as varied as its cultural influences, Peru offers a unique dining experience.
But what does modern and traditional Peruvian food offer vegetarians keen to sample the local foods but happy to avoid the fried guinea pig and chicken?
Regarded as one of the most diverse and eclectic culinary traditions globally, Peruvian food offers plenty for the taste buds of meat-eaters and vegetarians. Peruvian vegetarian food offers more than rice and corn.
Let's open the pantry of the Peruvian kitchen and find out what's available to the vegetarian friends and fans of plant-based diets.
With an abundance of seafood, chicken, beef, pork, and guinea pig on the menu you might wonder if there's anything available for herbivores. There is, but you'll need to seek it out. That's not to say that vegetarian Peruvian food isn't delicious.
Local Peruvian food is unique, and the eclectic flavors created with organic vegetables, grains, fruits, and spices will please most vegetarians. Trust us, we know. Now, the key to finding the right food is knowing a little about the history and unique cuisine of this country.
Historical and cultural influences that influenced vegetarian choices
Peruvian food origins begin with the indigenous populations, such as pre-Inca and Inca. Over time, Spanish, Italian and German influences added European flavor. Chinese cuisine and Japanese cuisine lent Asian leanings (Peru has Latin America's largest Chinese population and the second-largest Japanese population).
West African, French and British influence transformed Peruvian dishes even further. Immigrants from these countries adapted their home recipes and home traditions to include local Peruvian ingredients.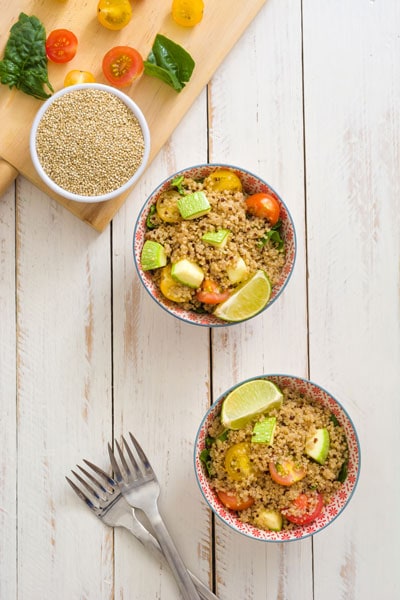 Staple ingredients traditional to Peru include corn, legumes (chocho, lima bean), quinoa, potatoes and other tubers. A vegetarian-pleasing base for certain. Spanish immigrants brought rice, wheat, and meats which became included in the Peruvian staples. These foods from many cultures became part of the melting pot of Peruvian cuisine.
The colonial period through World War II brought foods that focused on Spanish models. The traditional native foods became known as "peasant food". Disregarded in favor of Spanish influences, the staple ingredients of Peru were all but lost.
Unfortunately, the abandonment of these native food sources led to lowered nutritional levels for the inhabitants of Peru. In fact, even with poor living standards, Peruvians maintain adequate nutrition with the consumption of Peruvian staple foods. Recognizing the value of these lost ingredients, the 1970s birthed efforts to raise native foods from obscurity.
Quinoa, kaniwa, and root vegetables such as maca represent ancient foods finding their place among modern Peruvian foods thanks to this movement. Many staples around the world today began in Central America.
The sweet potato found its way to Peru from its Central American origins and then on to the world at large. And, the potato made its way to Europe through the Spanish from Latin America. Ranging in color from purple or blue to yellow and brown with varying textures, the papa offers nutritional diversity in this single food source alone. Several varieties of beans, including the lima bean, also originated in Latin America.
The Coast boasts recipes involving abundant seafood. This region may prove the hardest for discovering vegetarian options. However, with creativity and careful study, vegetarians are sure not to go hungry.
Try vegetarian ceviche for a classic variation on Peru's most iconic dish – savor the delicious, tangy zest of lime juice.
Vegetarian palta rellena is another deliciously creamy vegetable-only snack that's bound to please the toughest critic.
The native plants and fruits of the Amazon offer sweet, vitamin-laden offerings to vegetarians. The diversity of ingredients rather than cooking style takes center stage in this region. In fact, the variety proves plentiful enough to experience a new meal each day.
The diet in the Andes tends to base itself in corn, potatoes and a variety of tubers. Spices and fresh ingredients are emphasized. And, cooking methods prove key to the Peruvian experience over ingredients. Rural offerings come light on the meat and, therefore, may adapt easily to vegetarian options.
Peruvian vegetarian ingredients
Other than the traditional vegetarian options such as bread, almond, rice and oatmeal milk, along with veggie burgers, Peru offers its own unique flair to the vegetarian. Regional diversity produces ingredients unknown in other parts of the world. A sampling of Peru's offerings includes:
Fruits
Aguaje grows on tall, tropical Amazonian trees. The small, red cluster of fruit serve well with meals or mashed within a recipe. Purees, fruit ice cream and beverages offer uses for this treat.
Camu-camu boasts 60 times the vitamin C of an orange. Found on bushes in the Amazon, this delicious fruit finds its way into smoothies and desserts. Plus, dried versions are now being exported.
Cherimoya or custard apple offers exotic, vitamin-rich possibilities to Peruvian vegetarian cuisine. The sweet taste of strawberries and cream best describe this delicacy. And, as a snack or in desserts, this fruit proves delicious.
Pale green and resembling a round avocado, lucuma gets dried and ground into a flour. The yellow-orange flesh offers surprising color. Breads, pastries, and beverages benefit from the sweetness and texture of this fruit.
The Peruvian wine grapes, Quebranta, prove a hearty hybrid. These sweet offerings are great for eating fresh and making juice, wine or vinegar.
Other fruits native to Peru include prickly pear, cape gooseberry (Inca berry), dragon fruit, papaya, and banana passionfruit.
Vegetables & condiments
For thousands of years, maca root remained a staple for Peruvian dishes. The tuber which boasts essential fatty acids, minerals and protein is traditionally consumed boiled, baked or as a soup base.
For the spicy adventurer, rocoto resembles a red, yellow or green pepper. However, this chilli gives a great deal more kick to Peruvian dishes and the palate.
Peruvian ají verde is a flavorful green sauce made with cilantro, chilies, onions, and garlic that serves as an excellent dipping sauce or hot sauce condiment.
Tarwi or chocho, an Andes region legume, contains high concentrations of protein. And, finds its place in the hearty, creamy soup, Crema de Tarwi.
While common around the world, lima beans originated in Peru. Named for the capital city of Lima, these legumes grace a variety of dishes.
A root vegetable heralding from South America, yuca or cassava, offers rich carbohydrates laced with high calories.
Salsa criolla is like a cold relish or salad accompaniment and marinade for many dishes in Peru. It's absolutely delicious (red onion, chili peppers, coriander, lime, vinegar, and oil) so make sure to order it as a side dish in any vegetarian restaurant.
Olive oil – added to dishes like vegetarian ceviche, papa al huancaína, avocado-filled palta rellena, ají verde sauce, papa rellena, quinoa salad, and many more.
And course, we must mention that over 300 varieties of potato grow in this country's rich soil making it a common recipe ingredient.
Grains
While quinoa is fast becoming well known the world over, it has been a staple vegetarian food in Peru very centuries. A vital source of amino acids, this grain comes in three varieties (red, white, and black) in this country and makes great quinoa salads.
Kaniwa, (Cañihua in Spanish) has the appearance of cereal and cooks like cereal. However, it is actually a Tarwi.
Kiwicha, called Amaranth in English, ia another staple cereal in Peruvian vegetarian diets.
While not a grain, peanut plants originated in South America with the Incas. In ancient civilizations, peanuts became sacrificial offerings and were entombed with mummies. Today, they offer vegetarians another snacking or ingredient option.
Peruvian Vegetarian Dishes
Combining unique ingredients with multicultural flair is what keeps Peruvian food fresh and exciting.
Ordering
With a reliance on meat and seafood, Peru isn't as vegetarian-friendly as many western countries. Vegetarianism is a bit of a novelty, but it can be made to work with a little effort. When traveling in this country, cities such as touristy Cusco and Lima offer the most vegetarian and vegan choices
With fruits and vegetables in abundance, cooking up a vegetarian meal or a snack without meat is entirely possible. While adapting ingredients and ordering strictly vegetarian in restaurants is possible, your dietary concerns may require an awareness of cooking practices and hidden ingredients. Visitors need to pay attention to ingredients listed on the menu and be willing to ask questions.
Non-vegetarian friendly ingredients like chicken broth and milk may appear in "vegetarian" meals. Many chefs will not blink at cooking with butter for vegans. Simply being a vegetarian might mean that you spend a few dollars more than the rest to maintain your dietary requirements in Peru.
A few phrases to be aware of in menus or recipes are:
Caldo de pollo, pescado or bife – chicken, fish or beef broth.
Manteca or mantequilla – butter.
Leche – milk.
Queso fresco – cheese.
Huevos – eggs.
Miel – honey.
Salsa de pescado or ostión – fish or oyster sauce.
Safe dishes to order while in Peru or make at home include salsa de tamarindo over vegetables or steamed vegetables accompanied by soy sauce.
Locro de zapallo is a great, filling dish made from Andean pumpkin and boiled potatoes.
If you like the taste of that, try the creamy soup called crema de zapallo. Recommended by vegetarian travelers, these dishes offer a taste of Peruvian sourced vegetables within vegetarian guidelines. Other traditional favorites to try include:
Chaufa (Chinese rice) or Peruvian fried rice.
Roasted corn kernels – spicy corn nuts with plenty of zing. You will see these everywhere and especially in bars and cafes.
Yuca fries – An absolutely delicious simple dish to accompany literally any meal. Fried yuca chips are a great alternative to french fries. I love these!
Quinoa soup – Sopa de Quinoa is a traditional Peruvian vegetable soup that is nutritious, low-cost, tasty, and easy to make. The principal ingredients include quinoa, carrot, leek, cabbage, garlic, and basic seasoning, but it can add other vegetables such as green beans, peas, and onion. Quinoa, a pseudocereal, has gained popularity because of its nutritional properties, gluten-free nature, and versatility in food preparation.
Papa a la huancaina – a classic and irresistible dish of Peruvian cuisine, made with ají amarillo (yellow chili pepper), boiled yello potatoes, garlic, and fresh cheese (vegans can omit the cheese or use a non-dairy version)
Locro de zapallo – Peruvian pumpkin stew made with pumpkin, butternut squash, potatoes, corn kernels, and plenty of other good veggie ingredients.
Rocoto Relleno – A twist on the traditional version of this meal is to simply omit the meat.
Vegetarian & Vegan Restaurants
When looking for vegetarian dining in Peru, try to find vegetariant restaurants that specifically cater to vegetarian interests. Also, with the cultural diversity in cuisine, be sure the establishment of choice prepares Peruvian food. You might end up eating Nepalese vegetarian food in Lima.
A few places to begin:
Veda Restaurante, Lima. Vegan restaurant with a large selection of non-meat dishes, snacks, and drinks. There's even a vegan Mac & Cheese.
Shaman Restaurant, Cusco. Peruvian and Western offerings of organic fare with a salad and juice bar. Shamanic food practices whip up vegan, raw and traditional dishes.
The Plant Based Factory / SANA, Lima. Large selection of dishes in small-ish portions including vegan burgers, Kombucha, and popular Peruvian dishes.
Govinda Lila Restaurant Vegetariano, Cusco. Peruvian vegetarian with vegan-friendly options. Tastes of local, healthy cuisine.
AlmaZen in Lima. Peruvian and Western organic fare with ingredients from local farms. Vegan offerings in a contemporary setting.
Golden Food, Lima. Peruvian organic, vegan cuisine. A health store connects with the restaurant.
La Casa De Bea, Lima. Peruvian and Western organic fast food. Vegan take out from this family home requires guests to ring the doorbell for a unique eating experience.
El Puente, Arequipa. Peruvian and Latin American buffet catering to the vegetarian with vegan friendliness.
Arequipa seems to be the place for vegetarian food. Try El Buda Profano on Calle Bolivar for 100% vegan sushi rolls, tempura, and dumplings.
Finally, in Huaraz, the Lazy Dog Inn brings refreshing home-cooked meals with loads of fresh vegetables to the table. Most travelers to Huaraz are there for the hiking and mountaineering and after a day or week in the mountains, some wholesome, organic food will replenish the energy levels. Vegetarians are well catered for here as the food is based on very large quantities of vegetables.
For a complete list to vegetarian and vegan restaurants, organic food in Peru, and where to buy produce in Lima, check out this excellent Vegetarian Guide to Peru.
California cafe egg cheese toastie photo by FirstLightGuiding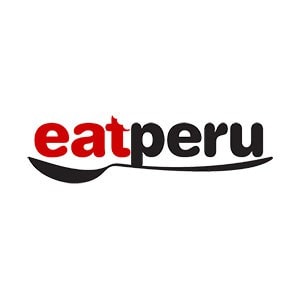 Peruvian foodie. I've been writing about the food of Peru for over 10 years. Read more about the Eat Peru team here