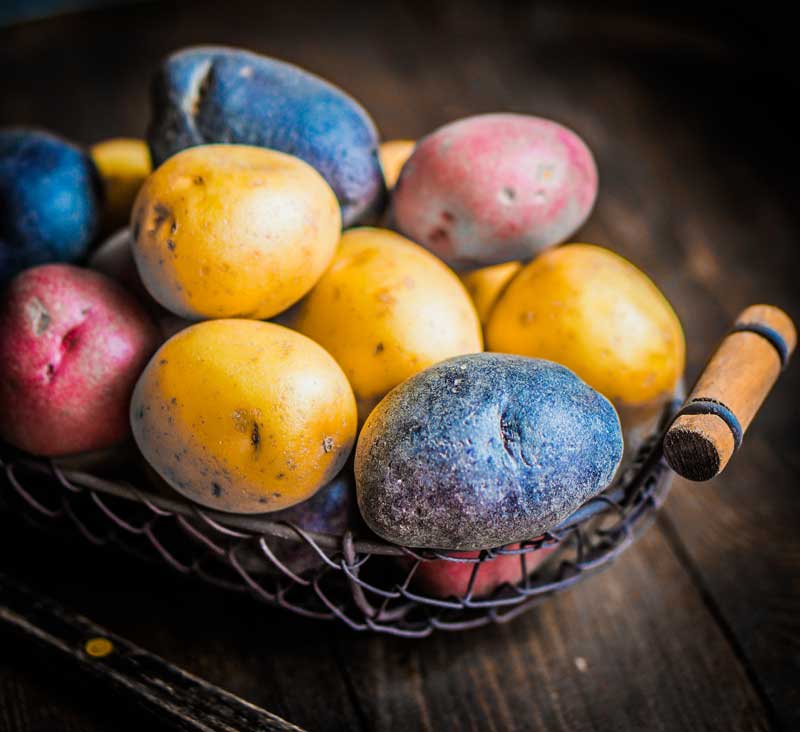 The potato is one of the most important food crops in the world. It comes after wheat, rice, corn, and sugarcane on the list of most consumed crops worldwide. Although the tuber was a startling novelty at first and actually frightening to many people, this crop has become a staple for many cultures because of it's highly productive harvests. It is much more productive than grains, for example.
Let's take a look at some interesting facts about this Peruvian food and some popular & delicious dishes made with it.
History of the Potato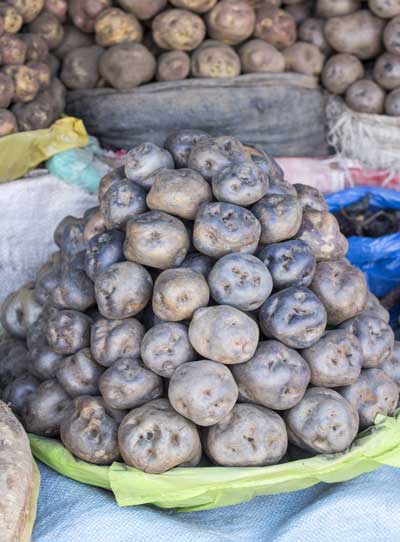 Scientific evidence shows that potatoes were domesticated in the High Andes of south-eastern Peru ad north-western Bolivia as early as 8,000 years ago (soon after people migrated to the area). The oldest archaeological findings were made around Lake Titicaca in the valley of Chulca.
The potato developed into an important staple food and the main energy source of the early Peruvian cultures. The Spanish sailors who returned from Peru and other countries in the New World brought back potatoes to Spain around 1570. From there the Potato travelled to places like England, and of course, Ireland, which has a history tied to this humble tuber. The dependence on one single type of potato for most of the calorific needs of the Irish in the 1800s proved disastrous as blight attacked the potato variety. Famine ensued and one million people died.
The Inca empire, which was once the largest empire in the world, was fueled by a constant source of high-quality energy in the form of potatoes. A quarter kilo (8 oz) potato contains around 100 calories.
Potatoes in Peru today
If you saw read the book or saw the movie "The Martian" starring Matt Damon you'll remember that a lot of the movie centered around main character Mark Watney's attempts to grow Potatoes inside an astronaut habitat. Potatoes are hardy plants and NASA does indeed intend on using potatoes for food on Mars one day.
In fact, NASA scientists are currently studying how the crop reacts to a simulated martian environment, in none other than Lima, Peru. They are using soil from the Andes mountains and many different types of potato to try and find the ones that will survive conditions in space best. Potatoes were grown in space all the way back in 1995, and in fact, were the first "vegetable" to be grown successfully outside of planet earth.
Tubers (potatoes, ollucos, yacon) are ideal candidates for "space food" for several reasons. Potatoes are 1. high in carbohydrate and contain some protein (around 10-15%), 2. a highly productive crop compared to other staples, 3. easily prepared with minimal preparation and processing, 4. easy to grow in a small space if properly planned.
The potato is still an important food staple and field crop in Peru. Some estimates put the number of species or types of spud at almost 4000. Most of these are still only grown in Peru. Elsewhere in the world, people tend to favour one or two varieties. If you find yourself in Peru don't miss the chance to try the Pink, Sweet, Purple, Huayro, Black, and Chuño versions or varieties, many of which are not sold outside of the country.
In the United States, a potato museum in the capital, Washington D.C., has a huge collection of exhibits for anyone interested in the history of the potato, especially in the US.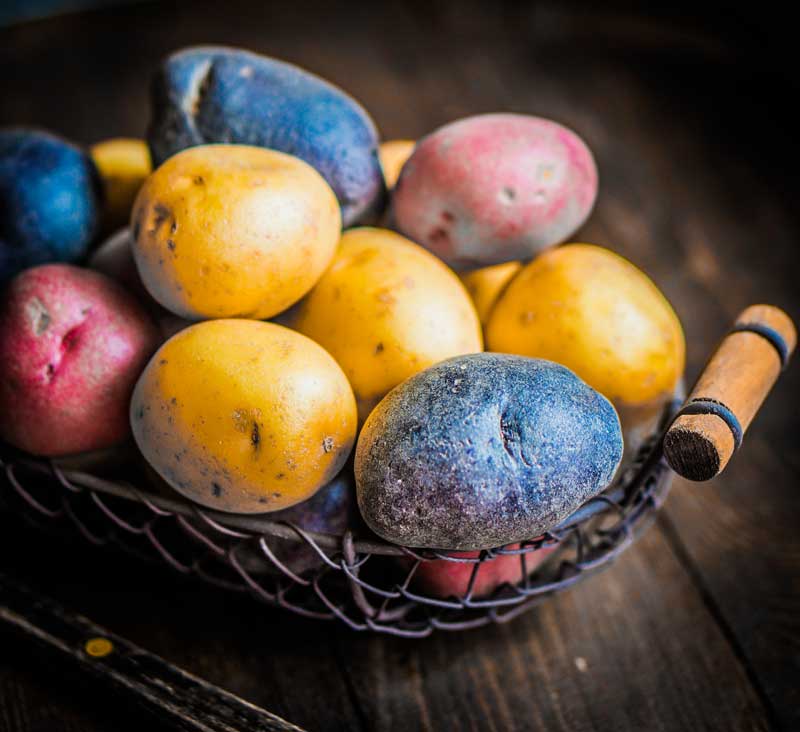 Potato Nutrition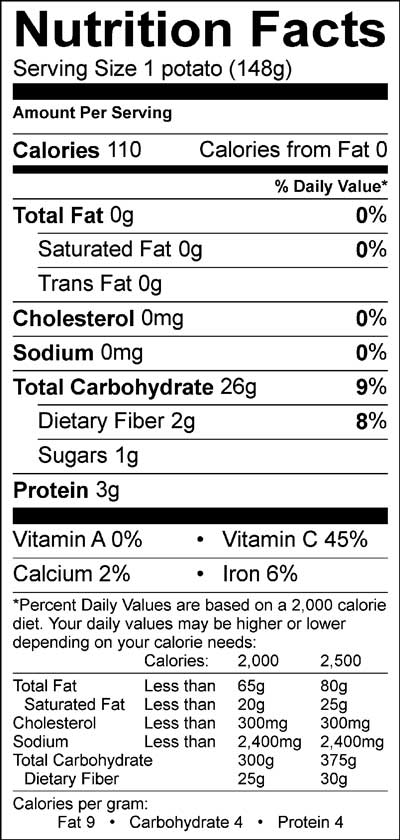 The humble tuber often gets a bad rap among health-conscious eaters. But a food that comes directly from the ground, involves no processing in its barest form and only needs to be cooked can't be all that bad. Studies have attempted to find a link between the potato and cardiovascular disease but nothing conclusive has been found.
Potato calories are sometimes seen as bad calories and it's understandable. The food ranks pretty high on the Glycaemic index, an index showing the rate at which certain foods increase blood sugar in the body. White mashed potatoes certainly are not ideal foods for diabetics. Sweet potatoes fare much better than the white potato variety. Unprocessed potatoes with skins left on sit side-by-side on the scale with many common vegetables.
Potatoes contain nutrients such as Carbohydrates, Fiber, Potassium, Magnesium, and Iron. Vitamin B6 is present in high quantities. Potatoes also contain high levels of copper (helps with the formation of collagen) and vitamin C (almost 50% of RDA in one potato)
There is some evidence to suggest that coloured spuds, such as the purple variety found in Peru contain important antioxidant-rich nutrients.
Try to buy potatoes with the soil still clinging to the skin. The soil acts as a barrier to disease and infection. When the protective layer is removed from a potato it is easier for damp conditions to produce bacteria directly on the skin. Store potatoes in a dark, dry place and definitely not in the refrigerator.
Peruvian purple potatoes contain high levels of nutrients not found in the perfectly formed, clean, white potato sold in supermarkets in the west. The purple potato, commonly found in Peruvian markets, might not appeal to consumers in the west, but it's packed with nutrients and cancer-fighting properties. Unfortunately, we choose aesthetics over nutritional value and the single-species, overdeveloped potato wins. We are the losers in the long run as we are depriving ourselves of a nutritional powerhouse food purely because of how it looks.
Nightshade Family
Potatoes belong to the nightshade family, along with other edible nightshades such as the tomato, peppers, and eggplants. The vast majority of nightshades are poisonous. The fact that every edible nightshade has been cultivated over many years from inedible ancestors to produce fewer toxins leads some people to avoid potatoes and the other foods in this group. Originally potatoes were poisonous to humans and in fact, the leaves are still inedible. The toxins were removed through genetic selection but the potential is still there for adverse effects on humans, especially those with auto-immune diseases. I recommend against eating potatoes with any kind of green spots or green colouration.
Peruvian Potato Dishes
Almost every culture in the world has at least one dish based on potatoes but let's look at some typical plates from the country of origin.
Papas a la huancaína (Huancayo-style Potatoes)
Papas a la Huancaína is named after a Huancaina (someone who hails from Huancayo) who first made this dish for his clan. It is one of the simplest dishes to make and one of the most delicious. The dish is made from potatoes that are boiled, sliced finely then served with a lettuce leaf. Below is a simplified version of quite an elaborate recipe. Try it and then move on to the full recipe for Huancayo-style Peruvian Potatoes. This dish makes a lovely lunch or dinner and many people are obsessed with its creamy smooth flavour. Potatoes, cheese, and sweet spicy sauce, what's not to like?
🇵🇪 Click here for the full Papas A La Huancaína Recipe!
Ingredients:
5-6 yellow potatoes
Olive oil
3-4 medium Aji Amarillo peppers
2-3 cloves of garlic
1 cup of cheese (queso fresco, feta, cottage)
Lettuce leaves
Pitted black olives
4 hard-boiled eggs
1 large onion
Salt and pepper
1 cup evaporated milk
Preparation:
Place your potatoes in a large pot then cover with salted water

Let the water boil then reduce the heat to medium-low.

Simmer for about 20 minutes until tender, then remove excess water.
Put it aside and allow it to cool slightly.
Set the oven top to medium heat and heat olive oil in a skillet.
Cook the chopped onion on low heat for about 10 minutes until tender.
Boil some water in a small saucepan. Add the chilli peppers for about 5 minutes and make sure they are tender then run them under cold water to cool down enough to handle. Remove and discard the skins.
Blend the chilli peppers, onion, vegetable oil, cheese, salt, pepper and garlic in a blender until smooth. Continue to blend as you stream evaporated milk into the mixture. Do this until you get a creamy sauce.

Once ready, arrange 1 salad lettuce leaf onto each of 8 plates. Split the potatoes and arrange 3 halves onto each lettuce leaf. Make it creamy by drizzling some sauce over the potatoes. Halve an egg and serve with two more black olive halves.
Carapulcra Chinchana Recipe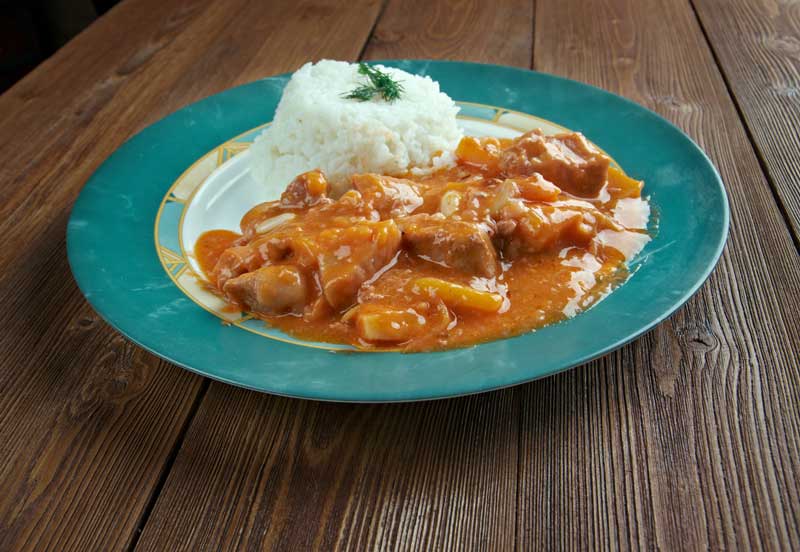 Carapulcra Chinchana is a common delicious Peruvian potato stew that has been seasoned with flavorful chilli peppers, spices and finished off with peanut butter. The traditional Carapulcra ingredients include freeze-dried potatoes. But Peruvians in Chincha province use fresh potatoes and also add beef broth.
Preparation:
Set heat to medium-high and heat oil in a large pot. Add pork to it and sprinkle with pepper and salt. Ensure the pork is brown evenly on each side then remove and reserve.
Add onions and sugar to the pot and sauté it for 5-8 minutes until browned. Flavor it by stirring in garlic, aji panca paste, aji mirasol paste, ground allspice and ground cloves. You can then sauté for 2 more minutes.
Add some cinnamon stick, beef broth, star anise and potatoes then return the pork to the mixture. Bring it to a low boil. You can simmer for 40 minutes on a reduced low heat then remove and discard cinnamon stick and star anise.
Add some peanut butter then stir while still heating it. Once ready, you can serve with hot rice or Sopa Seca
Guiso de Pollo y Papa Recipe
A good recipe doesn't have to be a complicated one. This is one of the Peruvian dishes you can quickly make quickly from scratch. The recipe combines chicken and potatoes with a flavorful yet simple sauce.
Preparation:
Season the chicken with pepper and salt. Set your stove heat to medium-high and heat oil in a large pot. Add chicken and make sure it is brown on each side. Heat the chicken for at least 3 minutes before removing it and keeping it warm.
Lower the heat to medium and add onion, tomato, oregano and garlic. Sauté the mixture for 8 minutes or make sure the mixture is golden. Stir in bay leaf and tomato. Return the chicken to the mixture before adding potatoes. Pour the chicken broth over the mixture. Reduce the heat and bring it to the boil. Allow it to simmer for about 30 minutes. When ready, you can serve with white rice.
For a perfect dish, make sure you choose a potato that "holds up." In Peru, this would be a papa blanca.
Papa con Maní Recipe
This is the sort of Andean-Peruvian food that your grandmother would make. Papa con maní consists of a creamy savory sauce made out of ground toasted peanuts served on hot sliced potatoes. Definitely a delicious prospect. This dish makes a great vegetarian meal. It is still packed with protein even in the absence of meat. Papa con maní is also a great option as a side dish but you will have to be careful not to overwhelm the main dish.
Preparation:
Put the unpeeled potatoes in salted water to boil. Drain and cool the potatoes. Peel then cube them. You can do this a day before.
Sauté onions in a pan coated with cooking spray and make sure it's soft before adding garlic and aji Amarillo paste. Keep on stirring then add water, a tablespoon at a time just to keep the sauce moist.
Bring the potato cubes to the sauce and stir, it should be warmed and completely covered with sauce then sprinkle some salt. Mix the evaporated milk with peanut butter then pour into your potato mixture. A third at a time is a good amount but constantly stir until all the ingredients are evenly combined. When ready, you can serve with hard-boiled egg half.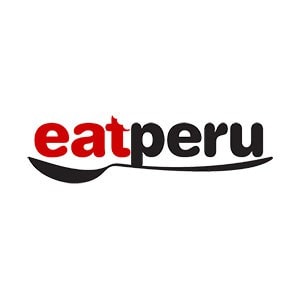 Peruvian foodie. I've been writing about the food of Peru for over 10 years. Read more about the Eat Peru team here