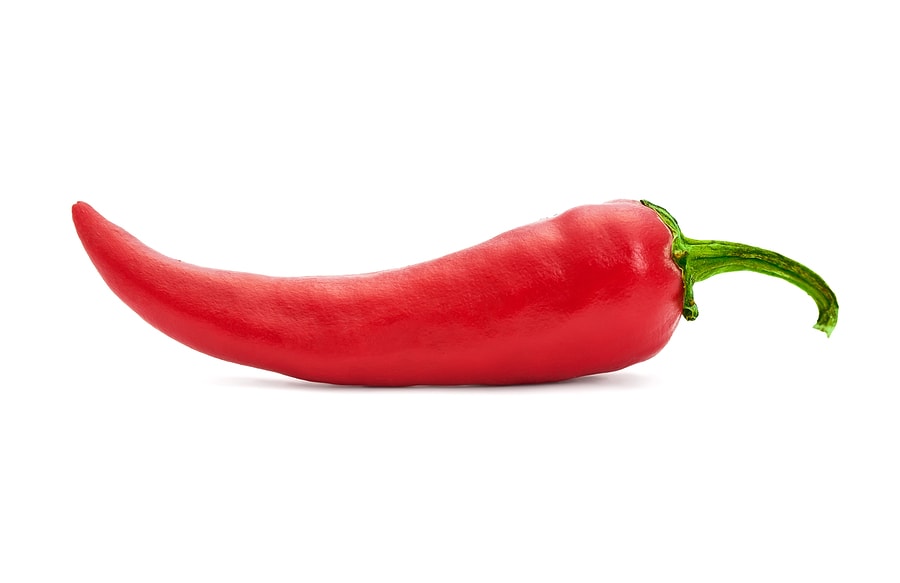 Ordering food in Peru can be a harrowing experience for the newbie. Will it be super spicy? Will I have to eat a pet (Guinea Pig)? Raw fish is dangerous, so should I stay away from ceviche? How does one pronounce Ají? Food and language are both incredibly important vehicles of culture, so a combination of the two is a must if you're building up your basic Spanish for Peru. The guide below will demystify a lot of the items listed on Peruvian menus and recipes, so let's sink our teeth into these staples of Peruvian food vocabulary!
Pisco Sour
The ubiquitous Peruvian national drink. The Pisco Sour is a cocktail invented by an American in Lima, adopted by Peruvians, and loved all over the world. Pisco is a grape brandy that can be used in other drinks and even added to food, just like brandy or whiskey.
Lomo Saltado
The juicy beef stir-fry known as lomo saltado is one of the most emblematic dishes in Peruvian cuisine and we highly recommend it. How to pronounce lomo saltado? Easy-peasy: LOW-mo sahl-TAH-do! 
Chicha
Chicha is a very popular drink made from maize. It's enjoyed all over Latin America but in Peru, chicha is used to refer to any drink made from fermented grains. Chicha Morada, the most common version, is made with purple corn but it's mostly made with unfermented grains. Chicha Morada and Inka Cola would be two common drink accompaniments to any lunch in Peru. Want to try something even more surprising made from purple corn? There's actually a Peruvian whiskey made from purple corn called Black Whiskey!
Cuy
Guinea Pig. Watch out for this tiny word in a restaurant in Peru if you are vegetarian or you have an aversion to eating pets. However, we think Cuy tastes delicious and encourage anyone to try.
How to pronounce cuy? Cuy is pronounced Koo-ee.
Papas
Potatoes in any form and often in all shapes and sizes. Papas con Salsa a la Huancaína (pronunciation: whan-kah-EEN-Ah) is an extremely popular dish where the potatoes are doused in a spicy cheese sauce.
Pollo
Chicken. Pronounced POH-yoh. Probably the most prevalent protein in Peruvian cooking. Pollo a la brasa, Peruvian charcoal-grilled chicken, is by far the most popular take-away food! Very high on the list of favorites for all Peru traditions and celebrations.
Anticuchos
Roasted beef heart chunks on a skewer. A typical street food but you can also find high-end anticuchos in some top restaurants. Tio Mario restaurant in Barranco in Lima is a very popular and classy restaurant that specialises in anticuchos.
Chifa
Chinese food in Peru. Or Peruvian Chinese food, however you want to look at it. Pronounced CHEE-fah. Peru experienced a large influx of Asian migrants over the last century and their cuisine has made a big impact on the local cuisine. If you want to make sure the chef serves you a very generous portion, you have to say sírvame bien taipá, which means "please serve me an extra large portion", and is heard mostly in Chifa restaurants.
Read our guide to (Chifa) Chinese Peruvian Food
Menú
Pronounced men-OOH. This word doesn't only refer to the physical list of dishes at a restaurant, it's actually also used to describe the set menu available at many restaurants every day for lunch and dinner. It means you can choose from a list of first courses (entradas), main courses (segundos) and you typically even get a free drink thrown in too. It commonly costs somewhere between $3-8, depending on the area and restaurant, and is an excellent way to fill up on freshly prepared Peruvian food for cheap.
Alfajores
Don't let the funky-looking word alfajores (pronunciation: all-fa-HO-riz) put you off ordering it: these melt-in-your-mouth cookies stuffed with dulce de leche are a dream!
Ají
Ají literally means chili pepper, of which there are several different types in Peruvian cuisine, but it is also used to refer to the creamy hot sauce that is often served with food in Peruvian restaurants. It is also in the name of some dishes like the classic ají de gallina recipe.
It makes for an excellent word to practice pronouncing the guttural Spanish J, as it is roughly pronounced ah-h-EE (emphasizing the second syllable).
Comida Criolla
Comida Criolla means Creole food, as in, the food that was born out of the cultural melting-pot on the coast where Spanish, Andean, African and Chinese gastronomy traditions fused over the years. Even though it refers to dishes that originated from this blend of cultures, most dishes classed as Comida Criolla are found all over Peru.
Mazamorra Morada
Often part of the set menu at Peruvian restaurants is this dessert, mazamorra morada, a gooey purple pudding made with purple corn, cornstarch and sugar. This is the most common variation, but mazamorra can also be made with other Peruvian fruits like pineapple, mango and even quinoa.
Ceviche
The must-try seafood dish from the Peruvian coast is of course: ceviche. Whether it's spelled ceviche or cebiche (both spellings are accepted), the concept is the same: chunks of fresh fish or seafood are marinated in copious amounts of lime juice and some chilli pepper. You can even order the spicy marinade known as leche de tigre (translates as tiger's milk) separately if you can't get enough of it!
Caldo
Caldo means broth or soup, and Peru is home to hundreds of amazing caldos, ranging from caldo blanco that Arequipa is famous for, to caldo de cabeza de cordero (lamb's head broth) found at tiny market stalls across the highlands. Chupe is another word for soup and is used for the excellent chupe de camarones, shrimp soup.
Yapa
This term is indispensable when ordering street food. "Yapa" appears to come from the Quechua word of llapan, meaning full, and basically means "Can I get a top up of this drink/food?". Please remember: only use this phrase in small-scale informal food establishments in order to avoid awkward stares from posh waiters!
This list of Peruvian-style Spanish words to order food and beverages is by no means complete, but we're sure it will have helped you become a bit more fluent in Peruvian restaurant phrases so you're totally ready for your next Peruvian food delivery or when ordering food in South America. Enjoy!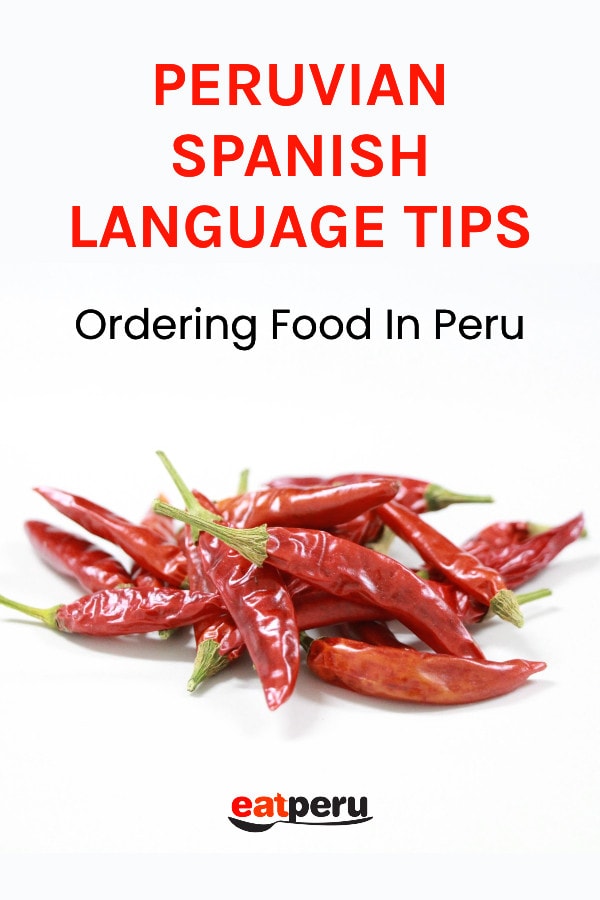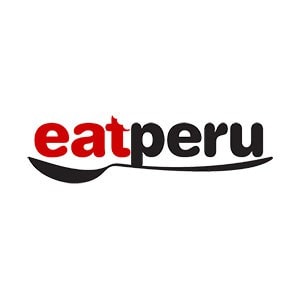 Peruvian foodie. I've been writing about the food of Peru for over 10 years. Read more about the Eat Peru team here