The mere thought of preparing anticuchos makes me happy; it represents Peruvian cuisine at its purest. The star ingredient of this recipe is beef heart. If you have not yet tasted this delicious and highly nutritious organ meat, I encourage you to give this dish a try. It is not only healthy but also delicious and satisfying.
Anticuchos are so popular in Peru that they even have a national day, celebrated every October 17. Besides that, it has become popular in countries such as Argentina, Bolivia, and Chile.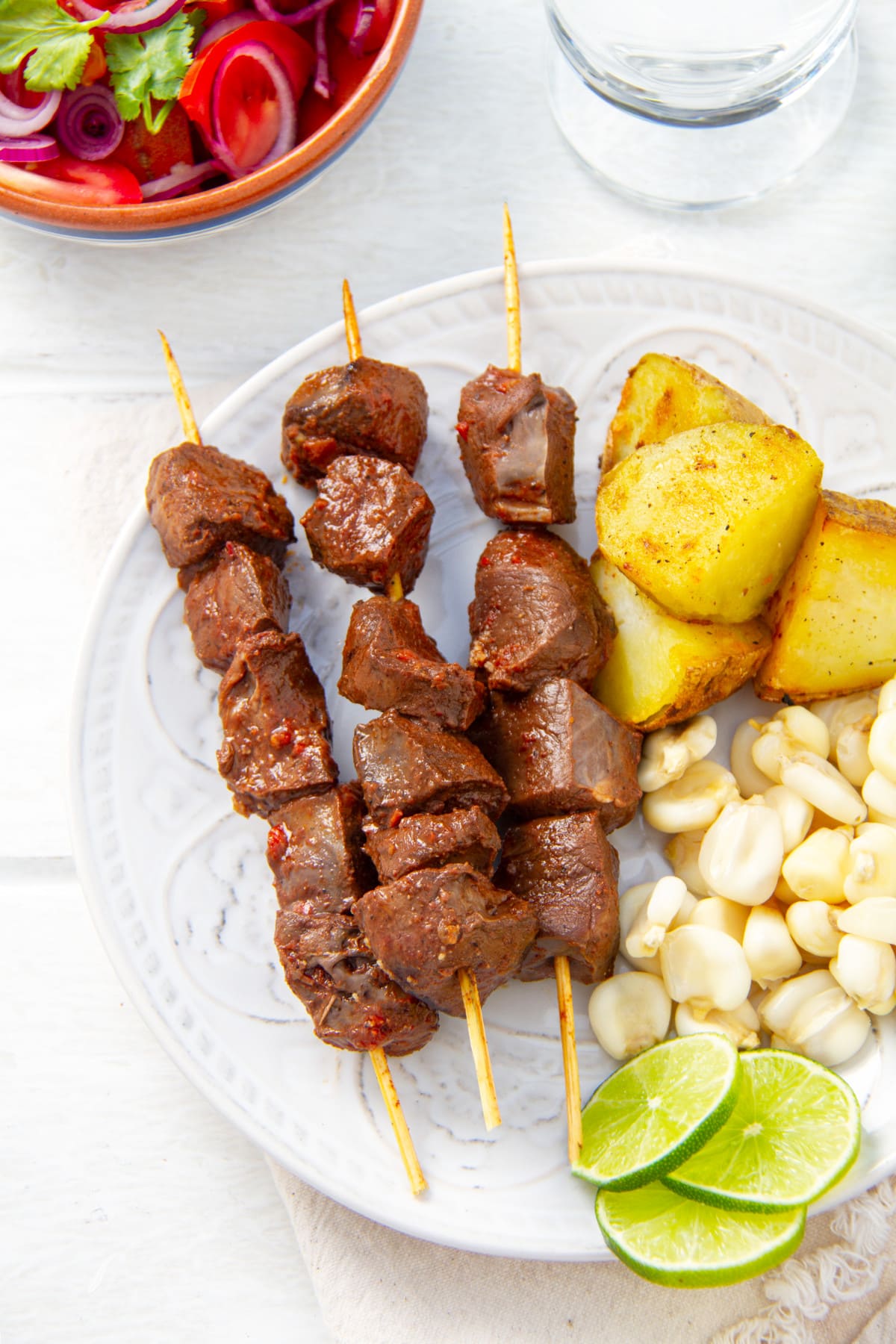 A popular street food, it is likely you will find this tasty snack on street corners throughout Peru, often served with a spicy dipping sauce.
This dish can be prepared with any kind of meat but the best version, the classic Peruvian version uses beef hearts. It's an inexpensive dish with tons of flavor and is super popular in Peru.
Now, let's look at how to get the best ingredients for this recipe.
Accompaniments & Ingredients
You can certainly eat this dish by itself, since its delicious flavor is an unbeatable gastronomic experience. Those who prefer to eat something a little more sophisticated can pair it with boiled corn, roasted potatoes, or even a salad of their choice. These accompaniments are sure to please.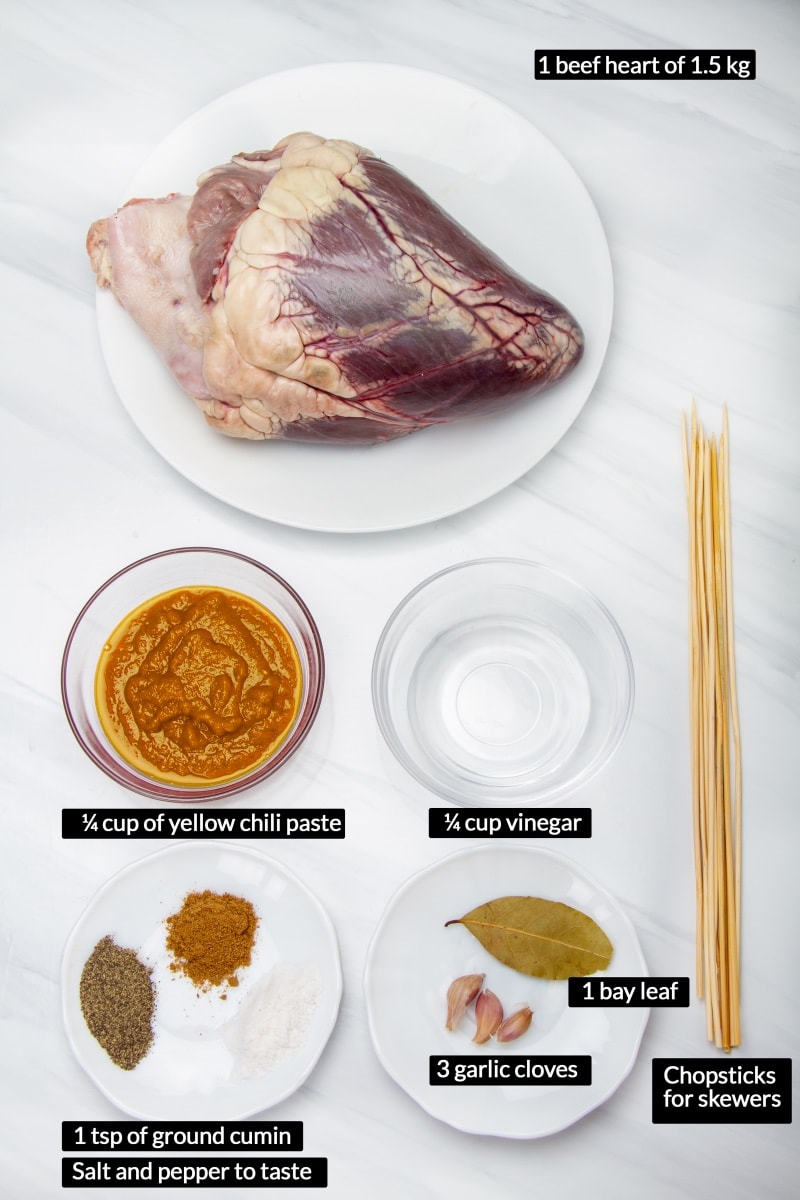 How to choose a good heart of beef for anticuchos
It is always best to buy fresh beef hearts, preferably from local producers, since imported products are likely to be frozen for a few days during storage and transport.
In terms of appearance, looks for hearts that are reddish throughout. Dark spots indicate that the meat has been frozen for several days. However, if you cannot find fresh produce, frozen hearts can be used.
In addition, a heart with little fat is easier to clean.
How should the beef heart be cleaned?
Wash the heart with running water and remove the fat and veins with a sharp knife. To make this process easier, cut the heart in half. This step must be performed slowly and carefully to ensure a pleasant taste and texture.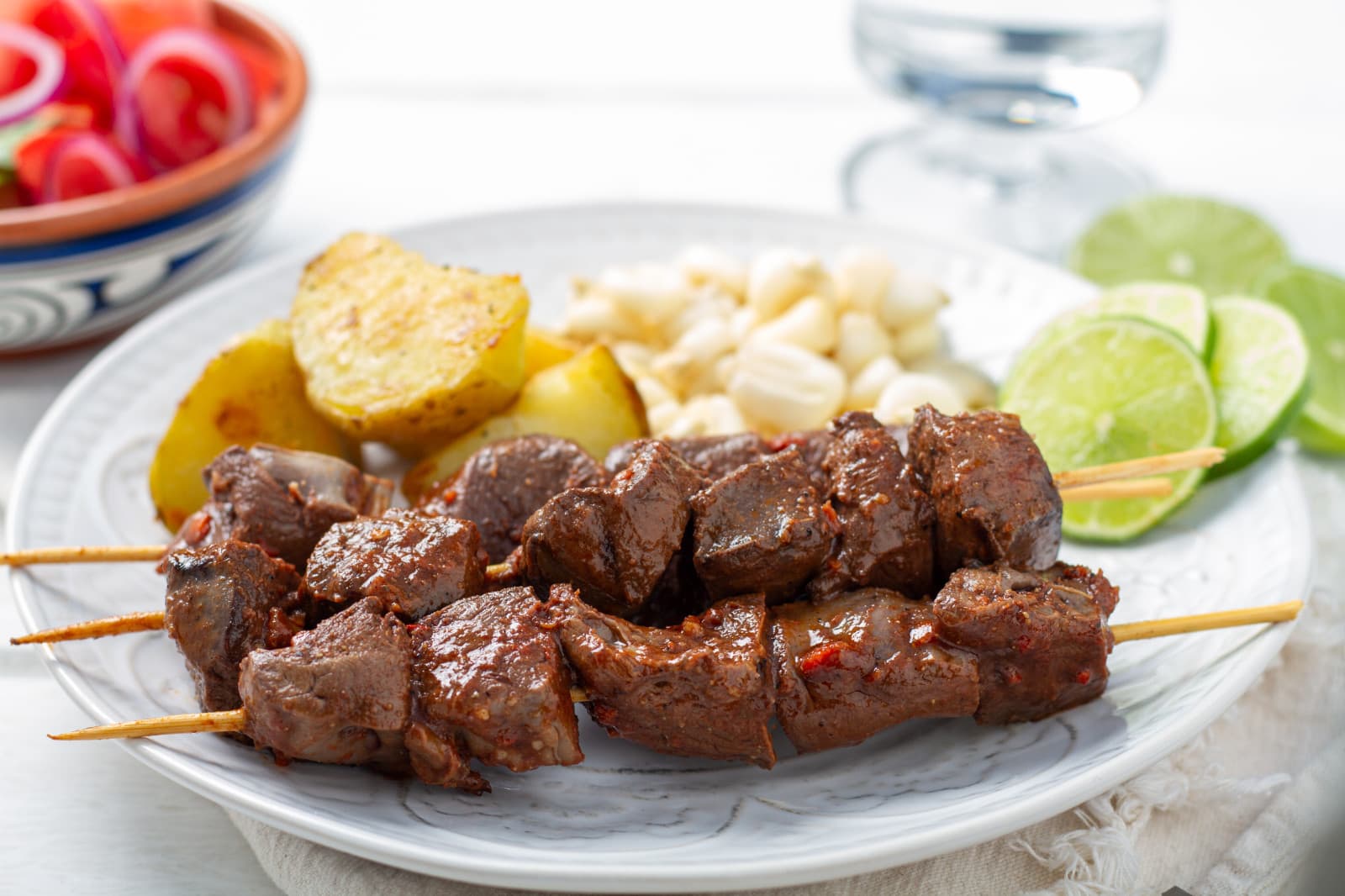 Anticucho marinade: what can't be missed?
The secret of some delicious anticuchos will be in the marinade, and this time our recommendation is that you make it with ají amarillo (yellow chili) paste and cumin, among other things. This combination of ingredients will bring out an unmistakable flavor. You can also use ají panca, a mild, dark red chili.
Is heart meat healthy?
Heart meat is highly nutritious and we'd even go as far as saying that it's nearly a superfood. Several cultures value beef heart as organ meat and use it in traditional cooking. It is considered gourmet in some parts of the world. You'll be surprised by how tender and flavorful this cut of meat is and it is an excellent source of protein without all the saturated fat, as well as being a highly concentrated source of CoQ10, an important antioxidant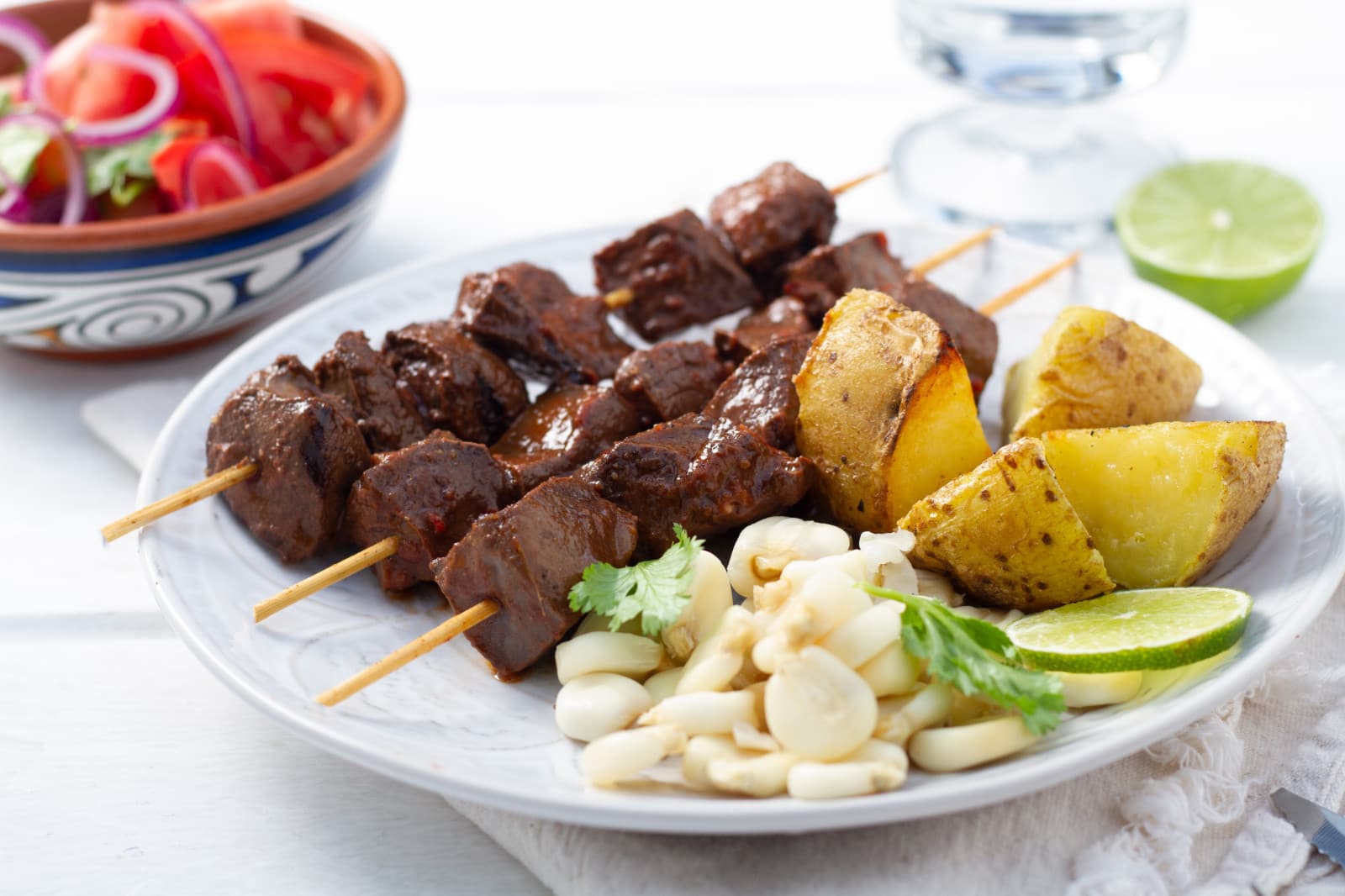 Tips for the perfect anticuchos
Here are some secrets that will ensure a perfect meat texture and sauce flavor for some memorable traditional Peruvian beef heart kebabs:
Marinade for at least 8 hours.
Anticuchos should not be overcooked, or they will become tough
Serve and eat hot!
Peruvian Beef Heart Anticuchos
Anticuchos are small pieces of meat, most often beef heart, marinated in spicy aji pepper sauce, skewered on a stick, and grilled over hot coals. Try this easy-to-prepare recipe of one of Peru's best street foods.
Equipment
Several Chopsticks for skewers
Ingredients
1

beef heart

1.5kg

¼

cup

aji amarillo chili paste

3

garlic cloves

1

tsp

ground cumin

1

bay leaf

¼

cup

vinegar

Salt and pepper

to taste
Instructions
In a large mixing bowl, make the sauce for the marinade. Add the aji amarillo chili paste, crushed garlic cloves, ground cumin, bay leaf, vinegar, salt, and pepper. Stir a little with a teaspoon until a smooth paste has formed. Put aside.

Rinse the hearts under running water and pat dry. Lay on the cutting board, and with a sharp knife remove the large pieces of arteries and veins that are in the upper part of the hearts, as well as the fat pads. Discard.

Cut the hearts in two, crosswise. Take each of the halves, and cut them into strips lengthwise. Finally, cut the strips one by one, making the classic squares of the skewers. Some squares of 2 to 3 cm on each side.

Put the meat in the bowl with the marinade. Stir with a spoon and make sure all the pieces of heart are covered in the mixture. Cover the bowl with a piece of plastic wrap or a lid and let them marinate for at least eight hours. It is essential that you marinate the pieces of heart for the indicated time. Vinegar not only helps improve flavor; it also makes meat softer.

Dip skewer sticks under running water. If you wish, you can soak them for half an hour before making the skewers. During cooking, this will help prevent the meat from dehydrating. Put six to eight pieces of meat on the first skewer. Repeat for each skewer.

Turn the stove on to high heat, and place a grill pan on it. Place the anticucho kebabs on the hot skillet, and cook for three minutes on each side.

Serve with roasted rustic potatoes and corn.
Nutrition
Nutrition Facts
Peruvian Beef Heart Anticuchos
Amount Per Serving
Calories 267
Calories from Fat 81
% Daily Value*
Fat 9g14%
Cholesterol 281mg94%
Sodium 225mg10%
Potassium 692mg20%
Carbohydrates 3g1%
Protein 41g82%
Vitamin A 21IU0%
Vitamin C 6mg7%
Calcium 23mg2%
Iron 10mg56%
* Percent Daily Values are based on a 2000 calorie diet.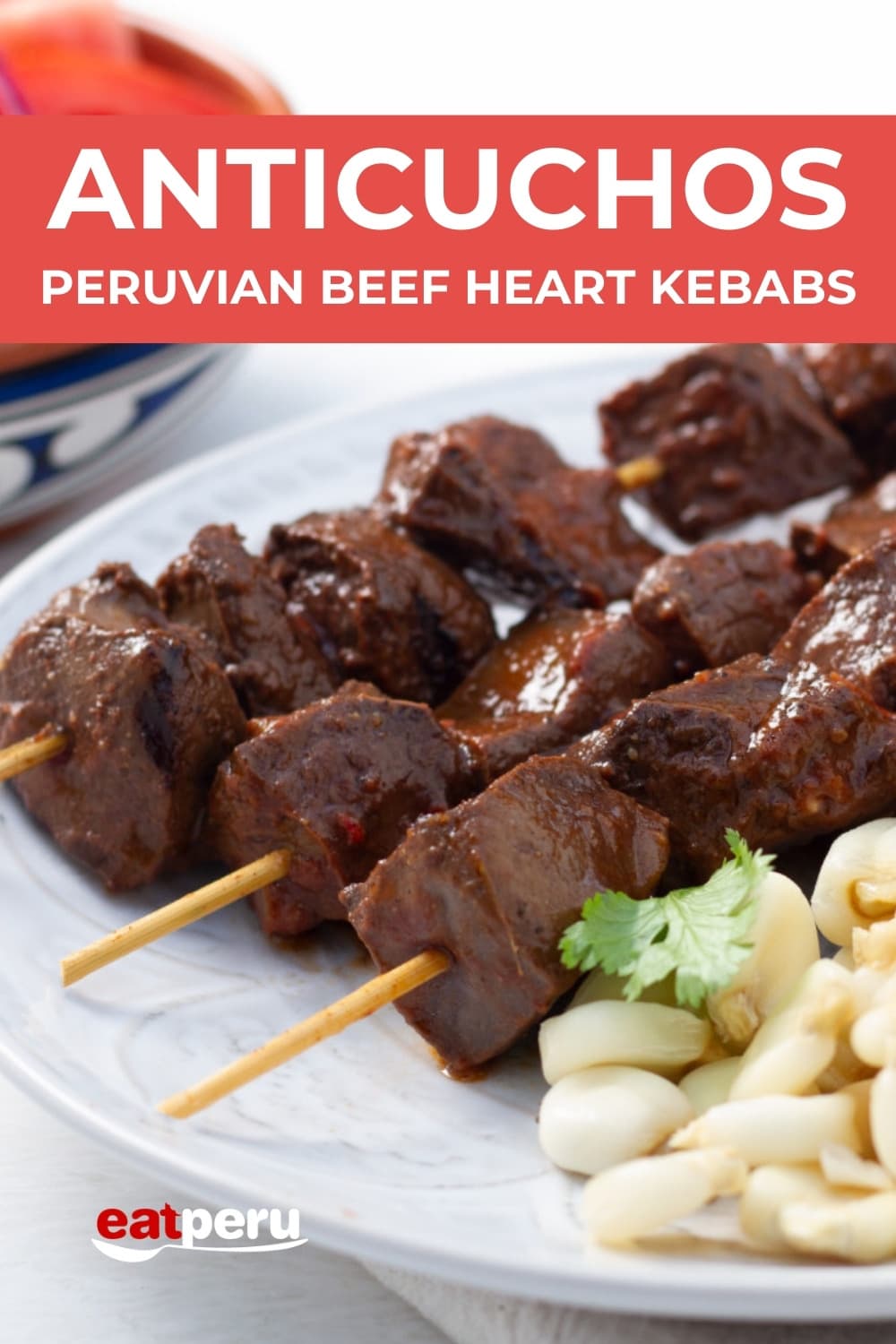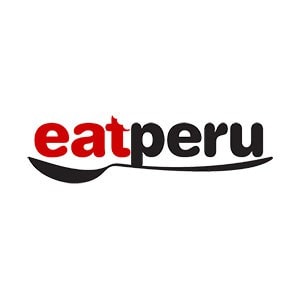 Peruvian foodie. I've been writing about the food of Peru for over 10 years. Read more about the Eat Peru team here