In Peru, as in many parts of the world rich in delicious fruit, the ripened seed-bearing structure of plants play a significant role in desserts, sauces and even savory dishes. Peruvian fruits are as diverse and exotic as any but have yet to make an impact on the world culinary stage. In this article, I hope to introduce you to some of South America's most interesting fruits and show why fruits such as Cherimoya, Peruvian passion fruit, and Peruvian cherry should be part of your recipe ingredient list.
Peruvian Lime
Peruvian Lime is simple in flavor but versatile. It's also one of the most important ingredients in Peruvian dishes like ceviche. Lime is highly acidic and sour, and the average-sized fruit is 3 to 4 cm in size. Peruvian limes are stronger and more sour in flavor than other limes.
Also used in various drinks, including some fizzy drinks, and Peru's national drink, the Pisco Sour. Due to its high Vitamin C content, limes can help fight colds. The juice also improves immune system function and can lower blood sugar levels.
Cherimoya
Cherimoya is known as Custard Apple in English. Native to the Andes (called chirimuya by the Incas), this fruit has a tough skin with creamy flesh. Its color can vary from light to dark green. With a texture reminiscent of custard (hence the name), cherimoya tastes a little like pineapples, mangoes, bananas, and peaches.
And just in case you were wondering what else you could do with Cherimoya, how about this? It can also be used as a lice disinfectant. And there is some evidence (unsubstantiated) that it can help fight cancer and inflammation. Heart-shaped cherimoya is used to make cherimoya mousse, pies, juices, ice cream and even fish sauces.
Cherimoya works really well in the classic Peruvian dessert, Suspiro Limeño.
Camu Camu
Camu Camu is native to the Peruvian Amazon Rainforest where it grows on bushes and looks just like a cherry. Yellow and red on the outside and hiding one or two large seeds, camu camu pulp is juicy and tastes something between a cherry, lime, and a grapefruit. The interior is white, and its strong sour taste is the reason it is used in juices, ice creams, and pies.
Extremely high in Vitamin C, it has antioxidant properties. A single serving of Camu Camu has sixty times more Vitamin C than a single serving of orange. It contains Valine, an amino acid that prevents muscle breakdown, Potassium that the body needs for proper kidney and heart function, and ellagic acid, which has anti-fungal properties.
Lucuma
Lucuma's hard green exterior hides the sweet and soft yellow flesh inside. With a texture reminiscent of dry egg yolk. Lucuma's taste is a cross between caramel and sweet potato, which may seem like an odd combination but is truly delicious.
Lucuma was considered to be the 'Gold of the Incas' because it was once viewed as a symbol of both fertility and creation.
Lucuma contains beta-carotene, iron, calcium, vitamin B3 and proteins. It may also help to normalize blood sugar and is considered a possible solution to the nutritional support of type II diabetics. Lucuma may support skin health as well as digestion.
Aguaymanto
Aguaymanto has many names. Peruvian cherry, cape gooseberry, golden berry, ground berry and even gooseberry, depending on who you ask. Native to high altitude parts of Peru where it grows wild, Aguaymanto has been cultivated for thousands of years.
Aguaymanto flesh is hidden in an almost paper-like inedible skin. Ripe fruit has a yellow-orange color and a pleasant sweet and sour flavor.
Often used in traditional Peruvian cuisine, Aguaymanto is a great accompaniment to savory red meat and fish dishes. And it tastes amazing in ice cream, jams and liqueurs and fermented beverages. How versatile!
Aguaymanto is nutritious and has very high levels of beneficial vitamins such as Vitamin A, B, and C. It has around 20 times Vitamin C as an orange.
Pacay
Commonly known as the ice-cream bean tree, Pacay's cotton-like edible fibers taste incredibly sweet. Pacay is actually a legume with a sweet taste. The Pacay Tree is native to the coastal river valleys of Peru. The fruit pods are usually narrow and straight and mostly as long as an average human forearm. When ripe, the pods are bright green.
The sugary pulp resembles cotton candy. The seeds can also be cooked and served with a vegetable or a bean, or can also be roasted to use as snacks. Widely grown by indigenous Amazonians, the plant it is used for food, timber, shade, medicine and the brewing of alcoholic beverages.
Cocona
The cocona fruit is a tropical citrus fruit native to the Amazon. Cocona grows on shrubs and has white hairy twigs. It smells like tomatoes but tastes lemony. The cocona's small seeds can be eaten. There are four different types of cocona in Peru: medium yellow, small purple-red, pear-shaped and round yellow. Usually found in the shape of bell pepper, cocona ends up in spicy condiments, sauces, empanadas, and salads.
The fruit is also used to make jams, desserts, juices, ice-creams, paletas and even meat and fish dishes.
Granadilla
More commonly known as passionfruit, granadilla is a very sweet and underrated fruit. The exterior is orange and the inside has light green pulp with a large quantity of small black seeds. The fruit is usually as big as an egg but can be bigger in some regions of the world. The seeds of the granadilla are edible.
The pulp is rich in antioxidants and is a good source of fiber. In Peru, the juice of this fruit is given to babies after mother's milk. The pulp of the fruit is most commonly used to make ice cream, juices, jam, and a wide range of desserts. Granadilla is delicious eaten with a spoon but is also a key ingredient in Peruvian desserts like passion fruit mousse.
Pepino Dulce
The pepino dulce is a sweet cucumber or melon pear. Beige on the outside but dark on the inside. The flesh is sweet and juicy and is also rather firm in texture. The seeds can easily be removed by scooping them out or cutting the fruit horizontally or vertically. The taste is similar to that of a cantaloupe.
Pepino dulce is native to the Andes mountain region of Peru and is not commonly seen in the wild. The fruit itself comes in various shapes and sizes and can be small, large, oval or round. It can be eaten raw or can be added to sweet and savoury dishes alike.
The fruit has a history dating as far back as 6000 years but its true origins are still unknown. A rather funny nickname has been given to it, Mata Serrano, which literally means "killer of the men from the Andes". Some say that it may be because if the fruit is consumed when it is not ripe, it can cause deaths. Thought his claim has no backing, the nickname is an interesting aspect of the fruit.
Pitaya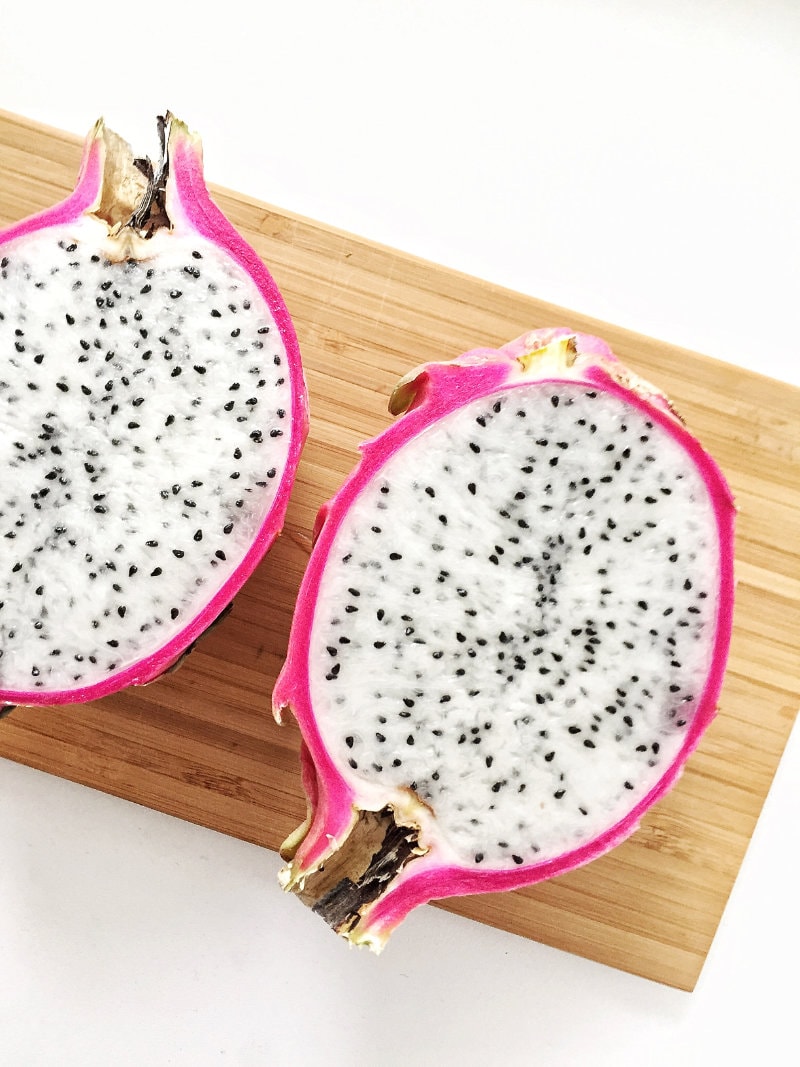 Pitaya, more commonly known as dragon fruit, is bright pink on the outside with green tips. On the inside, it is stark white with black, edible seed. Pitaya is native to some Central American and Southern American countries and is considered a delicacy.
Apart from the typical pink exterior and white interior, Pitaya also grows in two colors i.e. yellow with white flesh or pink with pink flesh. Despite being the fruit of a cactus, it tastes moderately sweet and is reminiscent of something between a melon and a kiwi.
Pitaya is usually consumed by simply scooping out the fleshy inside. Chill it in the fridge before eating. It can be sliced, diced and used in a smoothie. And I recommend eating it with lime. Typical sweet dishes include pitaya parfait (dragon fruit parfait) and pitaya pancakes. If you want to avoid time-consuming preparation, just slice, dice and toss it in a salad and enjoy.
With 63% of the country covered by the Amazon Rainforest, vast coastal and highland areas, there is a huge variety of fruits available all year round. Lima, the capital city, is one of the best places to sample all of the delicious Peruvian fruits you might want. Many don't travel, so visiting the country might be your only chance to experience some of these delicious foods. But that's not a bad thing. This is our list of some of Peru's most underrated and under-appreciated fruits that we feel need to be highlighted, and most of all enjoyed. Use them in recipes, eat them raw, add them to ice-creams and sorbets.
Pacay image credit: J Bradley Snyder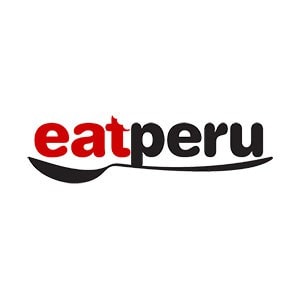 Peruvian foodie. I've been writing about the food of Peru for over 10 years. Read more about the Eat Peru team here