Want to experience authentic local cuisine without breaking the bank and without the hassle of reservations? Would you like to learn about Peruvian food in a practical way? Are you curious about the culture of Peru and it's culinary traditions and you'd like some guidance on where to start exploring? Try a Peruvian food tour in the capital city, Lima.
Food tourism in Peru is big business. In 2019 Peru was named the world's leading culinary destination for the 8th year running. The UN World Tourism Organization says that over 40% of visitors to the country are there to experience the food as their first priority. With attractions like Machu Picchu, soaring mountain ranges, tropical jungle, and surf beaches, as 'competition', food tourism has made huge progress in Peru.
Chef Gaston Acurio is often credited with being the person that most influenced the current upward trend in interest in Peruvian gastronomy. In 2014 the Wall Street Journal named Acurio as the person most responsible for the increased popularity of his native cuisine. Acurio is involved in promoting tourism and culinary vacations in Peru and he has laid the groundwork at an international level.
But what options are available to visitors who want an all-in-one introduction to Peruvian cuisine, or who are short on time and possess only a basic knowledge of where to start their food journey? The answer is a 'Food Tour', a touristic experience that has really taken off in Lima in the last 5-10 years.
Peru features prominently in the World's 50 Best Restaurants every year and almost all of these restaurants are located in Lima. On the 50 Best Latin American Restaurants list, positions 1, 2, and 7 are occupied by Lima eateries. Why does Lima have that makes it such a special culinary destination? The essential gastronomic experience that is Lima, the capital of Peru, is based upon centuries of immigration from countries with important culinary heritages (Spain, China, Japan), incredible indigenous foods unique to this country, and a booming economy.
Peruvians, and especially residents of Lima, are fiercely proud of their cultural heritage. Peru's 'gastronomic status' is a source of national pride. Sure, Paris is the food capital of the world, the Italians have made an art form out of durum wheat and New York and London offer the widest range of food options anywhere. But nowhere will you see such joy and pleasure in the preparing and the eating of local food as in Lima.
We talked to 5 companies that have created a way for tourists to experience a wide range of Peruvian foods in different settings without having to worry about logistics. Lima food tours are fast becoming one of the biggest 'must-dos' for tourists visiting the country and we talked to our friendly guides about how they have created and adapted their businesses around this ever-growing trend.
They also give us a few tips on where to find the best ceviche and tell us what their favourite Peruvian dish is.
Lima Food Tour Companies, in no particular order:
1. Lima Gourmet Company
2. Lima Tasty Tours
3. Delectable Peru
4. Alternative Peru
5. Exquisito Peru
Lima Gourmet Company
Barranco, Colina 107, Lima, Peru | Phone: +51 1 4466829
Coming in at no.1 on Tripadvisor's list of Lima tours (of any type) is probably enough to secure a solid stream of customers for the Lima Gourmet Company. But team LGC has obviously been busy with its marketing efforts. Securing the top results in Google for the main search keywords is also a sign of a business which understands the market. Positive reviews from The Huffington Post and other publications have helped the brand become one of the most recognized.
The company has focussed on delivering a quality service since 2011 and it has paid off. Samantha Lewis from Lima Gourmet Company tells us how the business is trying to change the image of Lima as just a transition point for tourists on the way to the likes of Cusco and Machu Picchu. One of Lima's greatest assets is its culinary history and status as 'food capital' of Latin America. Many tourists arrive in the country unaware of the amazing range of eateries hidden away in corners of the city. Samantha and her team help improve the city's image through education about its delightful food and culture.
How long has the company been in existence?
We began running food tours in Lima starting in December of 2011. We are just about to celebrate 5 years in business.
What was the impetus for starting your food tour business?
We started the business as we found that most travelers on their way to Machu Picchu, the Amazon, and other destinations had to spend at least a day in Lima. The idea was to diversify from the traditional tourism circuit and provide an alternative that involved the excellent food that Lima offers at a time when Lima was consolidating internationally as a major culinary capital.
What has been the biggest challenge in growing your business? As with any new business, getting people to know that you exist and trust your brand was challenging at the beginning. It required a lot of patience and investment both in time and money to get to the point where we are today.
Which countries represent most of your client base?
At the beginning, clients were mainly North American, however, now we have a very diversified clientele from Chile to China and everywhere in between.
What is the most popular tour and why?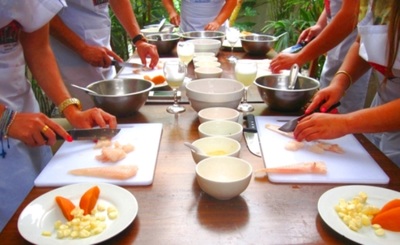 Both of our tours in Lima are equally popular, the Day Tour and the Evening Tour. The Day Tour is more popular with people that enjoy markets and cooking classes, whereas the Evening Tour is more laid-back, and about enjoying the foodie experience and like-minded company in a new place.
What are your typical tours like?
We offer two tours, both of them are approximately five hours long. The idea is not only to try different restaurants, but also to see different parts of the city. We cover the most iconic dishes, such as cebiche, anticuchos and causas, but also incorporate gourmet, Peruvian novelties such as food from the Amazon.
Are your clients already knowledgeable about Peruvian food, in general?
About 50% have had some kind of experience with Peruvian cuisine before reaching us. Latino clients are very familiar with our cuisine, but are always surprised by the freshness, quality and diversity of our ingredients. North Americans and the rest of the world have heard about the reputation Lima has garnered as a foodie haven and are amazed by the quantity and quality of top restaurants in the city.
What's the most gratifying part of running a food tour business?
The most gratifying part of running food tours is that through our work, we are helping to change the image that Lima once had as an ugly, boring city with nothing to do and nothing to see. The way we incorporate food on our tours involves culture, history, and even architecture. It has served as a way to rebrand the city as an exciting, attractive destination. So much has changed in the last five years that we now see people coming to Lima just for a weekend to eat!
What is your favourite Peruvian food?
It's so difficult to pick just one dish when there are such a variety of dishes to be found in Peru. Our favorite has to be adobo, or a type of spicy pork stew, from Arequipa. The stew is marinated overnight so the flavors are out of this world. Traditionally, at the local picanterías where the dish is found, only the chef tending the pot knows the exact recipe. It's also said to be an amazing hangover cure after too many pisco sours. It's true Peruvian soul food.
Where can the best ceviche be found?
To find the best cebiche, it truly depends on what you have in mind. For a classic take on the dish, respecting traditional recipes, Isolina is the place to go. They serve old-style Peruvian dishes and make you feel like you've traveled back in time 50 years to this trendy corner.
If, however, you are looking for a bit more excitement, try the Amazonian plantain cebiche at Amaz, or the Japanese Nikkei fusion cebiche at El Mercado.
If you just can't decide, you can always check out Cala for a cebiche tasting platter with different styles.
Lima Tasty Tours
Av. Almirante Grau 1113 Of. 107 Barranco, Lima | Phone: +51 958 313 939
The Lima Tasty Tours company was founded by Arturo Rojas, a highly experienced tour guide who has an infectious enthusiasm for the food of his native country. The business started as a hobby to entertain friends but has since come a long way and Arturo's tours are now a highly sought after experience for foodies.
Lonely Planet describes the business as "Excellent gastronomic tours, with tailored options and insider access to lesser-known culinary treasures, available in English."
Melissa Salgado and Arturo Rojas, who run the company, told us about their biggest challenge in the business: finding experienced guides. They noted how the majority of their customers are already fans of Peruvian food before they arrive in Lima as tourists. Such is the power of Peruvian food worldwide. In a short period of time, the national cuisine has exploded in popularity internationally, creating a skills gap where local tour guides with experience and passion for the food are hard to find.
How long has Lima Tasty Tours been in operation?
Lima Tasty Tours has been on the tourism market since 2010 but it is a formal company in Peru since 2013.
Why did you start your food tour business?
The founder Arturo Rojas was leading tours all over South America for 7 years and realized that every person he met that had visited Peru talked excitedly about Peruvian food. As Arturo worked in the farming industry from a young age and had an insight into how locals dine he decided to try offering traditional and tasty local food to people from all over the world, in the form of food tours. Rojas began by creating tours for his friends and then graduated to offering tours to tourists and other locals alike.
What has been the biggest challenge in growing the business?
The biggest challenge is finding the right people for the company with the passion, knowledge, and love for sharing Peruvian food. This form of tourism is still very young.
Where do most of your clients come from?
Most of our clients are from the US, followed by English and Spanish speakers from all over the world.
What is the most in-demand tour that you offer?
Our most popular tour is Que Rico. This tour offers the chance to experience the most touristic areas of Lima and sample different hidden local spots. The most traditional appetizers, desserts, drinks, dishes plus seasonal fruits are found in our visit to the local market.
How are your tours structured for visitors?
Our food tours are made for a maximum of 6 clients, so everyone can enjoy the experience. The tours start and finish in our clients' hotel. Tours begin by 9:30am when rush hour is finishing. Food samples are chosen in places that are 100% safe and clean for our clients, and the tastes are designed for the Limeño (someone from Lima) palate, so muy rico! The market we visit is where they interact and experience a shopping day with locals. Same for the restaurants. The idea is to walk and eat like a Limeño for a day. At the end of the tour they won't forget the experience and great taste of Lima.
Are your clients already knowledgeable about Peruvian food, in general?
I would say that 70% of them have already had Peruvian food near where they live, so they are excited for more.
What's the most meaningful and enjoyable part of running a food tour business?
More than just being a food tour business, we feel like we are part of this new wave of promoting Peruvian food in the world. We don't doubt that we will conquer every palate. The most gratifying part is the recognition of the whole food chain in this business starting with our lovely farmers, their amazing products, and the market vendors always sharing a smile with us. I love to hear at the end of the tour, "I will look for Peruvian restaurants in my town."
What is your favourite Peruvian food?
You know that this is one of the hardest questions in my life, but I can answer it like this: arroz con pato in Chiclayo, Saralawa (corn soup) in the andes, ceviche in Trujillo, grilled fish with cocona spicy sauce in the Amazon, anticuchos and picarones at 7 pm in Lima.
Where can the best ceviche be found?
As I said before I get the best ceviche in Trujillo, but here in Lima, the best ceviche can be found in Tia Julia restaurant in Chorrillos. Lima Tasty Tours organized everything for the documentary about Julia's ceviche life story.
Delectable Peru
Phone: +51 979 134 542
Delectable Peru certainly has one of the best-named tour companies operating in Lima at the moment. Founder Ericka La Madrid, a passionate foodie, set up the business after living in the USA. On returning to Peru Ericka realized that there was potential for a culinary experience business which highlights one of Peru's greatest sources of pride and identity, its food. Delectable Peru was born 6 years ago and has been serving visitors interested in Peruvian food ever since. Tours are tailor-made, designed to accommodate the culinary interests of individual clients and groups. And if your luck is in, you might just meet the legend himself, Gaston Acurio.
How long has Delectable Peru been serving the tourist market in Lima?
I started my culinary tour company 6 years ago when I returned back home from the USA.
What was the genesis for your food business?
I was amazed by the transformation of our food scene and started exploring Lima's new restaurants and meeting their chefs.
What has been the biggest challenge in growing the business?
In any business, there are always lots of challenges. In our case, we need to stay updated with the new spots in Lima and trying to offer something unique.
Where do most of your customers come from?
Most of the time, customers come from the US due to my network connections, through family and friends. But I have given tours to many people from all over the world, such as the Philippines, Australia, Holland, China, and Japan. Clients include travel reporters, chefs, and restauranteurs looking for wanting inspiration for new culinary offerings. I feel I all can relate to anyone about food in one common language. We are all foodies after all.
What is the most popular tour and why?
Peruvian Classic Experience Tour is probably the most popular as that tour offers most of the Peruvian dishes that people like to try.
What is the general format of your food tours?
We can accommodate groups for either mid-morning or early evening depending on time availability, and depending on what kind of culinary experience desired.
Are your clients already knowledgeable about the subject of Peruvian food, in general?
Many are familar with Peruvian food. We have a form that asked that question in particular, because we like to know if we will provide first-time Peruvian food experience or if our foodie already tried Peruvian cuisine in their country.


What's the most gratifying and enjoyable part of running a food tour business?
I am passionate about my country and the promotion of our rising culinary scene. We are constantly trying new restaurants, meeting new chefs, and traveling around Peru and beyond to stay updated on the various ingredients used and those who prepare them. Recently, I have also been a guest speaker on culinary tourism at Peruvian universities and even at the UN's World Health Organization International Forum of Food Gastronomy held here last April in Lima.
What is your favourite Peruvian food?
I will give this funny answer from one of my friends who is a chef: "Well my favorite dish is the more profound (or deepest) one because it contains more food". There are so many to choose from!
Alternative Peru
Av. La Fontana #1109, La Molina, Lima | Phone: +51 971 269 423 (WhatsApp)
The Ceviche preparation display of Alternative Peru's Lima food tour is the highlight for most customers, says co-founder Natalie, a Belgian native. The tour introduces visitors to a wide range of meats, cheeses, fruits, and even alcoholic beverages from Peru.
Alternative Peru offers an alternative view of the city of Lima and a socio-cultural tour as part of the full-day package offered to tourists. The attention-grabbing tag-line for the tour is "Eat and Experience Lima in ways you've never imagined" and the mix of authentic local food sampling and interaction with locals from the poorest neighbourhoods of Lima is certainly a unique experience.
Alternative Peru's website discusses 'responsible tourism' and the benefits that local communities receive from tours that visit them. If you would like to give something back to the local communities where the market-sellers, cooks, cleaners, and food producers live and help deliver your gastronomic experience, this might be the tour for you.
How old is your company Alternative Peru?
We started in September 2014.
Why did you start your business?
My Peruvian husband and me (Belgian) moved back to Peru after many years abroad. We love traveling ourselves and we were regretting that so many tourists just pass through Lima on their way to Cusco and other places. We believed and still believe that Lima has so much to offer. We also wanted to take tourists to off-the-beaten places and to show them an alternative side of the city.


What has been the biggest challenge in growing the business?
Reaching people while on a small budget (competing with the big tour operators) and making sure that they know it's safe to go off the beaten path in Lima with us.
Where do most of your clients come from?
Most of our clients are from Anglo-Saxon countries with the greater majority from the US, then Australia, NZ, Canada and the UK.
What is the most popular part of your food tour and why?
The ceviche demonstration! The local lady at the market that prepares the ceviche has a great personality and of course, ceviche is the best known Peruvian dish among visitors (and also because it's just delicious).
What is the format of your food tour ?
Our tour consists of 2 parts. At 10:30 am, we meet the tourists at the central meeting point. From there, we walk to a local, authentic market outside of Miraflores. Visitors try all kinds of fruits, cheeses, liquors, juices, sweets, side dishes, and food from the 3 regions of Peru (Costa, Sierra, and Selva) including of course ceviche. There's plenty of food and visitors are more than satisfied when leaving the market. Our guide gives, of course, lots of information on the different foods as well as some other background information about Peru, its people and its traditions in general. At 1 pm, our private transport picks the visitors up and we'll go even more off the beaten path. First, we will visit one of the largest, and very authentic, cemeteries in the world. After that, we visit one of Lima's pueblos jovenes or human settlements, where our local guide shows us around her neighborhood. We meet several locals and we learn more about a local social project that does great work in the community. The tour has been developed to be an off-the-beaten path, intercultural experience that is responsible and respectful towards the locals. In addition, the visit supports the local project that is visited on the tour.
Are your clients already familiar with Peruvian food?
Most of them know at least about ceviche and Pisco Sour. Everyone is still surprised about the incredible diversity of the food with the dishes and fruits from the coastal area, the Andes, and the jungle.
What's the most gratifying and meaningful part of running a food tour business?
Right now, Peruvian food is really conquering the world, so it's nice to see visitors' admiration for Peruvian food. But it's also really nice to still see them surprised at how many different and diverse dishes we have in Peru. Of course, it's also always funny to see the reactions when we tell them we eat fried guinea pig.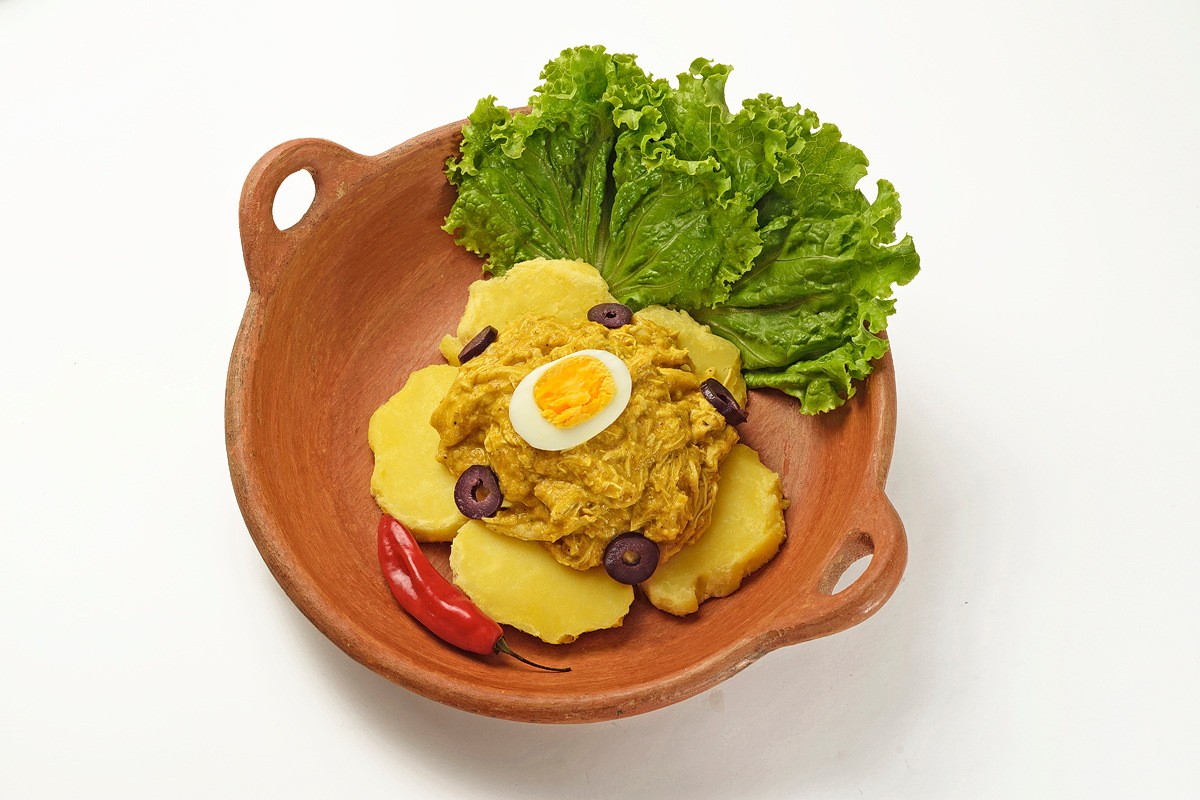 What is your favourite Peruvian food?
My favorite is definitely the delicious chicken dish, Aji de Gallina, but I really love causa (preferably with palta) too. I love 'choclo con queso' as well.
Where can one find the best ceviche?
Some of the best and cheapest ceviche can be found on local markets, 'huecos' (hole in the walls, where the locals go) or street carts. For nicer, but still cheaper than Miraflores restaurants, there are really great restaurants on Playa Herradura in Chorrillos. It has the same quality as the Miraflores restaurants but because it's further away, it's mainly locals that go there.
Exquisito Perú
Avenida José Larco 880, Miraflores, Lima | Phone: +51 915 155 430
Jessy Caiado runs one of the newest foodie tours in Lima. We talked to him about his tours, his favourite foods, and how the tour business got started.
How long has the company been in existence?
Exquisito Perú launched in February 2018 but have been crafting our project for almost a year prior to the launch date.
What was the impetus for starting your food tour business?
It all started when my mom came to Lima to visit. As we are both foodies, we went to one of the most famous restaurants in Lima and were surprised that the menu was only available in Spanish and English. As my mother only speaks French, the experience wasn't that great for her as my level of Spanish at that time wasn't good enough to translate all the exotic things that were on the menu.
As an entrepreneur at heart, I started investigating to see what the food tourism offer was like for French-speaking tourists in Peru in general and realized there wasn't much, or it was somehow too difficult to find. Also, I thought that in general, I could offer better experiences, whatever the language. I then remembered the time I spent in Madrid literally right before I moved to Peru (1 day layover), where I took a food tour with the fine folks at Devour Tour and how I loved the experience. They have been a great inspiration for Exquisito Perú.
My own personal and professional experience coupled with my passion for Peru and gastronomy, in general, seemed to be the perfect match to launch a food tourism business that would cater to French and English speaking foodies.
What has been the biggest challenge in growing your business?
Like all new business, it takes time until people get to know and trust you. Navigating Peruvian bureaucracy has also been a small headache at the start. It took us a lot of time, which we would have preferred to invest in other aspects of our business. But that's part of the game!
Which countries represent most of your client base?
So far North America, UK, Germany, and France, but we plan to diversify mid-term.
What is the most popular tour and why?
So far both are equally popular. Our Street Food Tour in the historic center of Lima tends to be more popular among younger crowds.
What are your typical tours like?
We currently offer three tours but plan to have many more soon. We will start with Lima but we hope that we will be successful enough to develop tours in other regions. Our walking food tours of Barranco and the center of Lima are 4 hours long. While in Barranco tourists can taste the most famous dishes Peruvian gastronomy has to offer (ceviche, lomo saltado, causa rellena, pisco sour, etc), in the center we focus more on street food (anticuchos, picarones, emolientes drinks) and things you usually find in tabernas.
We think that these two tours complete each other as tourists can try different types of food while visiting Lima's most famous districts among visitors. There's a big cultural and historical component in all our tours, too. We also have a more upscale product where we take clients to dine three different restaurants (one per region!). It also includes a chocolate workshop and a cocktail stop at Carnaval!
And we have pisco, coffee, wine and cheese activities too! Also, it's important to mention that we partnered with Action Against Hunger Peru to develop our 1 tour = 1 meal program – having an impact, not only on local small businesses, is really important for us. And that's just the beginning, we will do way more in the future!
What's the most gratifying part of running a food tour business?
Everyone at Exquisito Perú is highly passionate about Peruvian gastronomy. So, the idea of working hard to show international visitors the richness of this cuisine is very exciting and motivating. The happiness and surprise we generate with our experiences, as self-proclaimed ambassadors of Peru, is what makes us wake up in the morning.
What is your favourite Peruvian food?
It's a bit boring, but I would say lomo saltado. Not only does it taste so good, it's also a dish full of history that is for me one of the symbols of the amazing mix of cultures one can find in Peru.
Where can the best ceviche be found?
That's a hard one! There are so many places with great ceviche! My personal favourite can be found at Barra Maretazo in Miraflores, but every chef has their own touch, which makes it really hard to compare them all. Nanka (La Molina, San Isidro), Al Toke Pez (Surquillo) and Barra Chalaca (San Isidro) are great options too.
Thanks to all of the tour operators that agreed to be part of this blog post. There is enough variety in each of these excellent tours to satisfy the most curious traveler and foodie. If you have time and resources why not check out each one and get the full gamut of Peruvian food tour experiences.
Most of the gastro tours take place in the Miraflores district as this is where the majority of tourist hotels are located. Most visitors are from the USA with other English-speaking countries making up the majority of the other clients. Tours are bilingual so if you'd prefer the Spanish version then you can request this. Those learning Spanish might avail of the opportunity to learn about something they are interested in while practising their language skills.
Have you taken a tour with any of the companies above? What did you particularly like about the tour? Let us know in the comments below.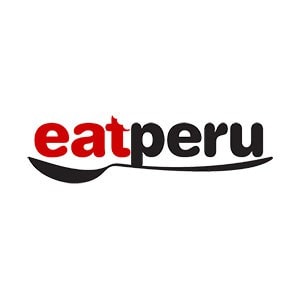 Peruvian foodie. I've been writing about the food of Peru for over 10 years. Read more about the Eat Peru team here