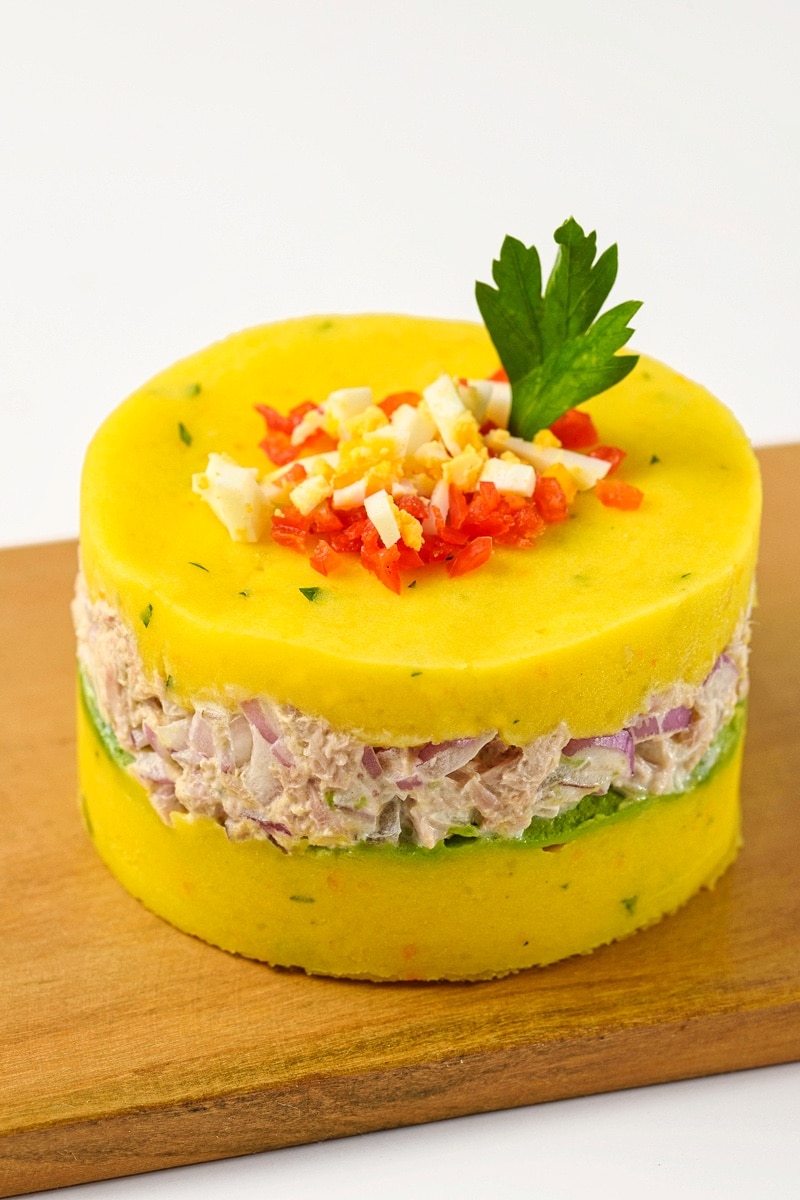 This is the Peruvian appetizer or starter par excellence: a perfect dough of mashed potato made with ají amarillo chili pepper layered with tuna fillet and a slight hint of mayonnaise topped off with a slice of boiled egg. "How can something so simple be so tasty?", I hear you ask. Well, as the adage goes, sometimes less is more. Potatoes are native to Peru and are an ever-present fixture in many Peruvian recipes. And this dish could well serve as an homage to the papa amarilla, that deliciously floury potato. (Note: Try to use floury or fluffy local potatoes to get the same consistency and yumminess factor). We can confidently say that there's only one issue with causa de atún: once you get started on this starter, you might not want to stop.

Check out Causa Limeña de Pollo (Causa Rellena) for a chicken version of this classic, creamy dish.
Origins of causa de atún
The concept of this recipe is straightforward, but its history is much more elaborate. Causa is the Spanish word for "cause" (in English), but it's believed to derive from the word kausay, which comes from the indigenous Andean language of Quechua. Kausay means life. But it was also used for "potatoes" in Peru until the influence of Spanish changed the common title to papa. Why did the Quechua call it "life"? Well, the potato was (and unfortunately still is up to this day in certain remote highland communities) the main sustenance for inhabitants of the Andean region. It was a life-giving food.

The first versions of causa in the pre-Hispanic days were likely as simple as boiled potatoes accompanied by slices of spicy ají amarillo chili pepper. When the Spanish arrived, another key ingredient also washed up at Peruvian shores: limes. The following chapter in the evolution of causa was the War of the Pacific, when Peru and Bolivia were at war with Chile. It's said that soldiers' wives would prepare causa for their army husbands and they would hand them the dish with the patriotic words "para la causa", which translates to "for the cause (of winning the war)". Whatever the exact origins may be, this ever-evolving Peruvian starter never fails to impress.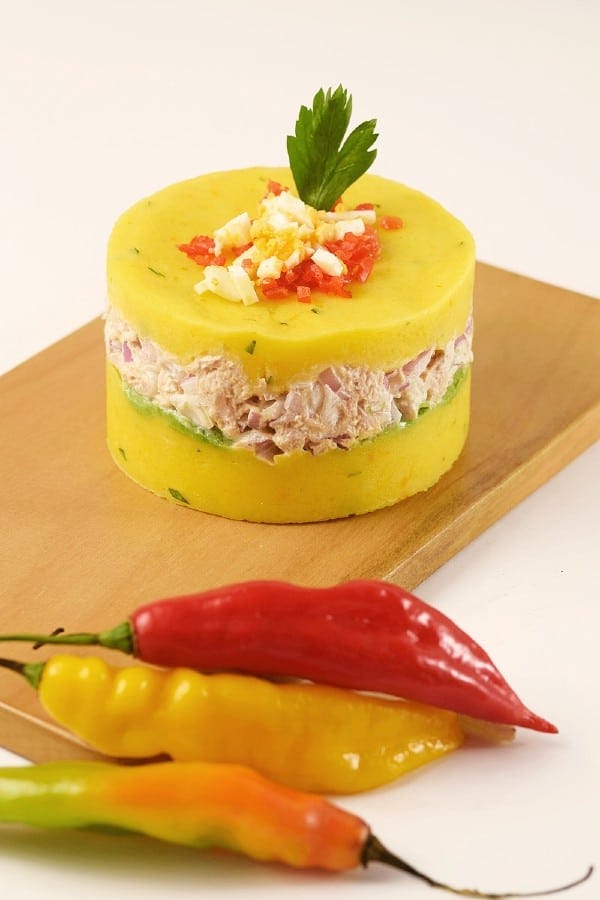 Myriad causas
The original recipe was made with a central layer of shredded fish fillet. While it is sometimes still prepared that way today, tuna fillet or chunks often replace the shredded fish, in order to save time. Other fillings include ceviche, crabmeat, and prawns with mayonnaise. However, modifying the basic concept is easy. And causa made with a central layer of shredded chicken breast mixed with mayonnaise is almost as popular as the tuna variant.
But it doesn't stop there. The main appeal of causa is its creamy mashed potato dough, so it works well with vegetarian fillings too. Sautéed or boiled vegetables with fried mushrooms work like a dream. Those on a vegan diet will be happy to hear that the recipe works without the mayonnaise too.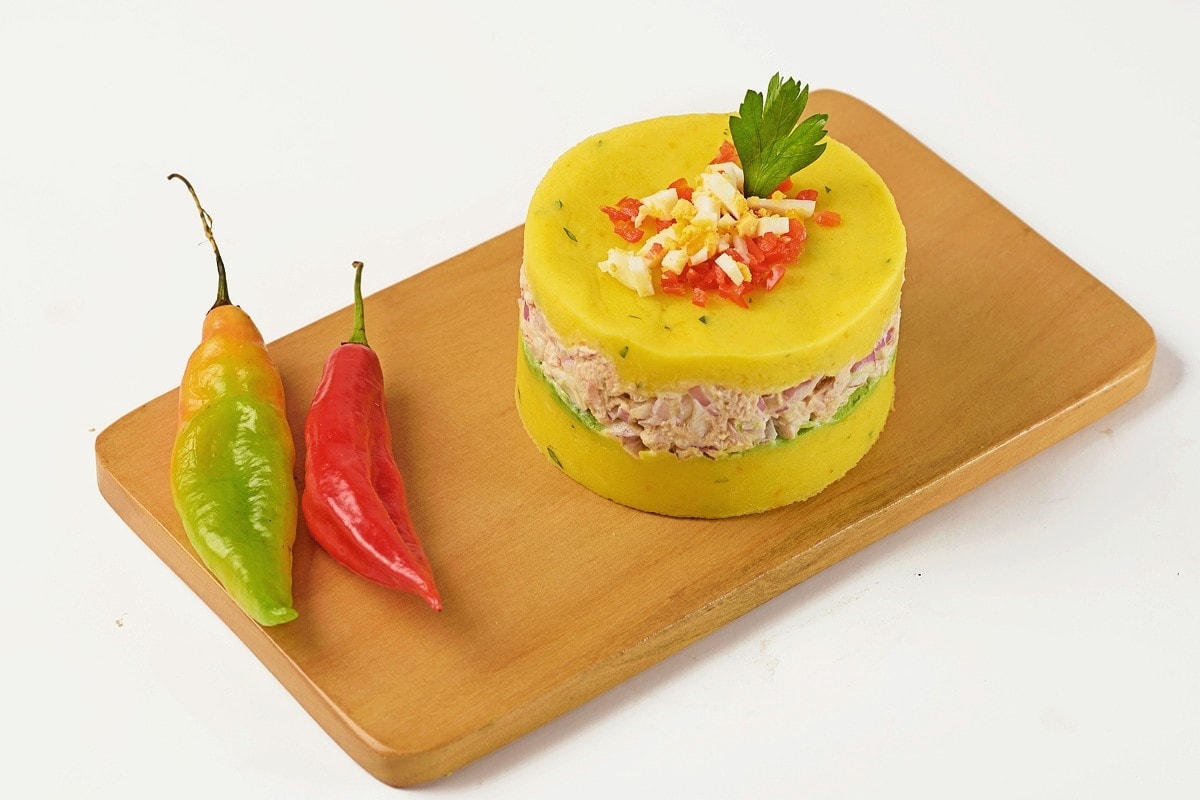 All shapes and sizes
Since the mashed potato dough is wonderfully pliable and firm at the same time, many chefs can't avoid temporarily regressing to their childhood and letting their imagination run wild as if they were playing with playdough. This explains why there is an endless variety of shapes of causa, including rolled up a-la-roulade, and rolled into balls, often doused in some delicious sauce.
Another possibility here is to add an extra ingredient to the potato to give it a different color instead of the natural yellow color from the potato: for example, adding some boiled beetroot will make it pink or purple, and spinach will give it a nice green tinge. So roll up your sleeves to get cooking!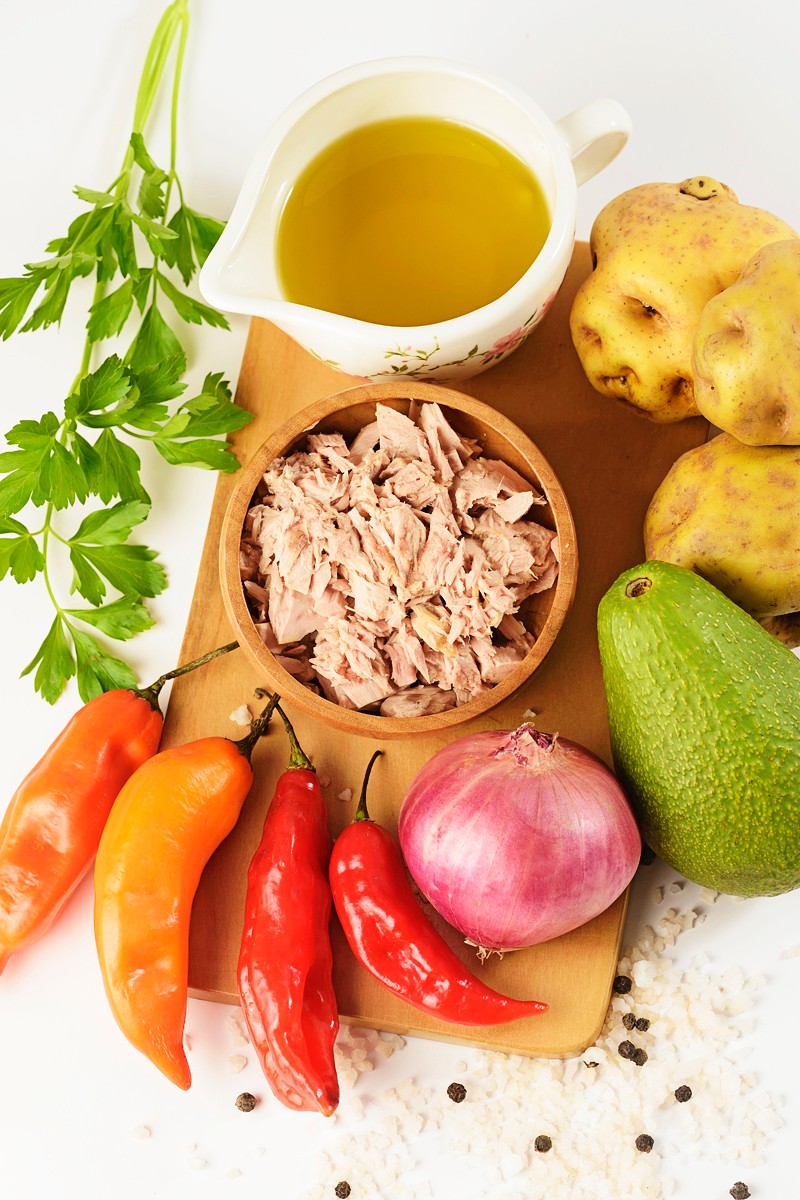 Causa de atún
Ingredients
For the potato base:
3

pounds

floury potatoes

½

cup

olive oil

3

ají amarillo chili peppers

very finely chopped

Juice of two limes

Salt and pepper to taste

A few sprigs of chopped parsley
For the filling:
5

ounces

canned or fresh tuna

1 can

1/2

onion

chopped

1

tablespoon

of mayonnaise

1/2

avocado

sliced

2

hardboiled eggs

chopped into cubes

1

ají limo chili pepper

chopped finely, or another similar chili pepper
Notes
This is a starter served cold, and can be kept in the fridge for a few hours (up to a maximum of 12 hours) but flavor-wise it really tastes best when it has just been prepared.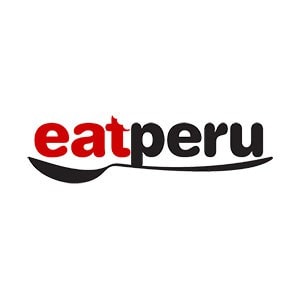 Peruvian foodie. I've been writing about the food of Peru for over 10 years. Read more about the Eat Peru team here