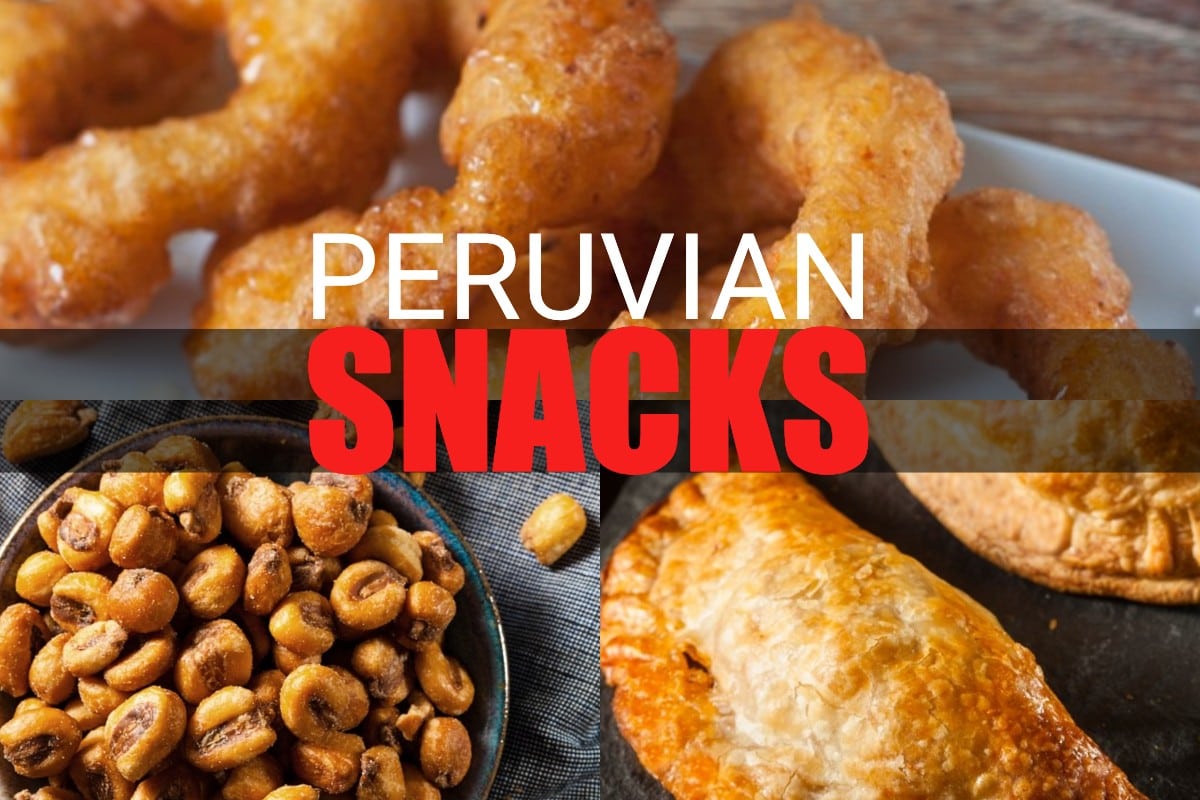 Peruvians take food seriously. Food plays a big part in the culture and is a way of expressing national identity. In recent years, Peruvian gastronomy has exploded on a national and international level. Some of the world's top restaurants serve the food of Peru to enthusiastic foodies. But it's not all about the multi-course meals in high-end restaurants. Snacks are as important to locals and food critics as the culinary creations of the country's top chefs.
We've outlined some of the best Peruvian snack foods on the planet. Keep it as your bucket list of nibbles to try on your next gastronomic tour to Peru.
Corn snacks
Tamales
Tamales are a traditional Mesoamerican food and are perhaps the most popular of all Peruvian breakfast dishes. This is particularly true for Sunday breakfast where tamales served with salsa and crusty delicious bread are a favorite. Made with corn- or potato-based dough, tamales are usually stuffed with pork or chicken and cooked in a banana leaf wrapping to enhance the spicy flavor.
Humitas
Humitas are very similar to tamales, but smaller, and made from masa harina (corn dough) mixed with butter or lard, milk and salt. Locals make them savoury or sweet – creating the sweet variety from sweet potato, raisins and lots of cinnamon and sugar. They then wrap the mixture in a corn husk to be boiled or steamed, and sell the humitas in the wrapper as a versatile little snack.
Cancha Salada
This popular snack has been around for centuries in South America. Made from the roasted Peruvian corn kernels of a variety known as maiz cancha. The kernels are roasted in oil and salted, and served in bags to go. The simplest of simple and one of the tastiest too.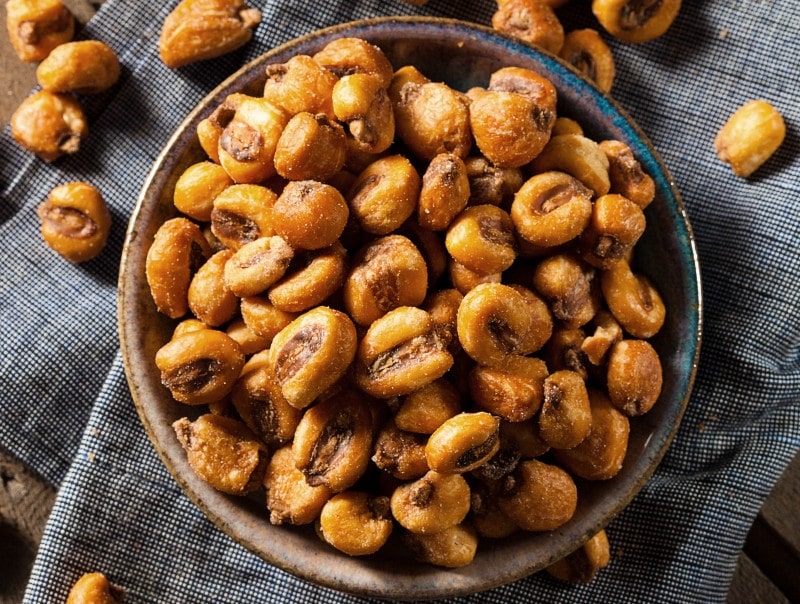 Maiz Cusco
Maiz Cusco is made from the giant Peruvian corn known as the giant corn mote of Cusco. The large kernels of corn are fried in oil and lightly salted. This popular snack is one of the best Peruvian snack recipes and popular street food in Peru.
Choclo Con Queso
Corn on the cob is a snack that doesn't need much explaining. Sold by street vendors from Lima to the Amazon, corn is also an ingredient in many salads and soups. Choclo con queso takes corn one step further. This cheesy corn casserole is made from another large kernel known as choclo, a corn that originates in the Andes region of Peru. Choclo has a nutty taste that complements the queso fresco in the chili cheese sauce. Choclo con Queso is often served alongside entrees and appetizers.
Maná Confitado
Peruvian popcorn at its finest. Large kernels of corn popped and then drizzled with sugar for a sweet, crunchy taste. Delicious.
Portable Meat snacks
Anticuchos
These meat snacks won't disappoint. Anticuchos are beef skewers made of beef heart marinated in vinegar and spices such as garlic and cumin. Boiled potato and bread sometimes accompany the beef hearts on the skewer, like a shish kebab. Anticuchos are healthy and nutritious and full of flavor, especially when accompanied by a spicy dipping sauce.
Empanadas
You will find meat-stuffed pies known as empanadas on every corner in South America. These little bites of heaven are made from scratch with traditional flavorings of onion, garlic, pepper, boiled eggs, and olives. Beef is the traditional meat filling but chicken or spicy sausage are popular. Vegetable filling like choclo con queso (corn with cheese) and sweet potato are common as fillings, too. You will love the flaky crust and the dipping sauces served on the side.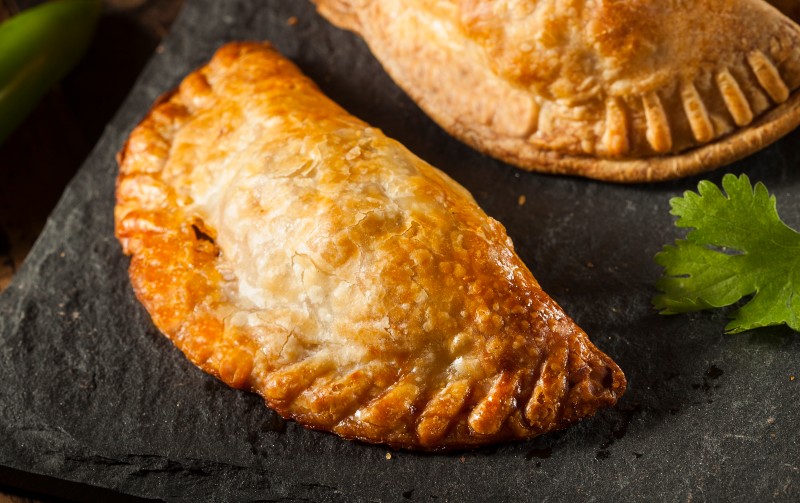 Peruvian Fried Chicken
Who doesn't like fried chicken? The Peruvian version known as chicharron de pollo is amazing. Many restaurants and vendors have portable fryers out on the sidewalks, so you can smell the chicken frying as you walk down the street. Your mouth will definitely water at the thought. Most vendors use chicken breast meat but dark meat and chicken legs are other options. Vendors season the batter with cumin and oregano and use lemon juice and white vinegar. Rather than coating the chicken in flour, Peruvians use cornstarch for a much lighter and crispier batter.
Salads, Soups and Sandwiches
Heart of Palm Salad
In Peru, they call palm heart salad chonta. Made with shredded hearts of palm with lime, tomatoes and avocados, chonta is decadent and delicious. Try it dressed with light mayonnaise to bring out the flavor.
Sanguches
Sanguches (sandwiches) are a unique Peruvian snack, enjoyed at breakfast, lunch or dinner. Anytime. Here are three of the most popular varieties among hundreds.
The Chicharrón sandwich – chunks of fried pork shoulder with potato and bread.
The Butifarra – a Peruvian country ham sandwich and is perhaps the most traditional of all. Today, you can find them everywhere from the food carts of street vendors to the local sangucheria. Yum!
Peruvian Triple Sandwich – If you want a lighter bit to eat, try the avocado/tomato/egg sandwich Peruvians call the triple sandwich. It's a simple and convenient finger food, but healthier than most. Triples are typically served cut into bite-size triangles.
Quinoa Soup
While there are literally thousands of different soups, sopa de quinoa or Peruvian quinoa soup is very popular. The dish originated in the Andes mountains as a hearty snack for cold days. Peruvians consider quinoa to be the "mother of all grains".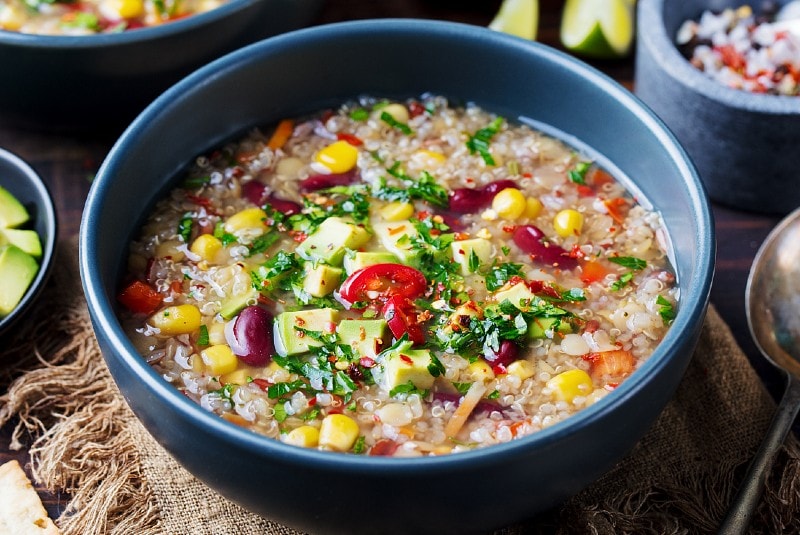 Ceviche
Ceviche is perhaps the most popular of all Peruvian appetizers, and there are literally hundreds of variations. But the basis of the dish has just five ingredients: lime juice, salt, onion, chili peppers and of course, fresh raw white fish. It's one of the healthiest snack food options.
Fried Foods
Chifle
It's fair to say that Peruvians love fried food. Sliced green (or ripe) plantain fried in oil and seasoned with salt sell in every street stall and supermarket in Peru. Vendors use different banana varieties to alter the flavor, changing from sweet to savoury with the variety and maturity level.
Habas Saladas
Fried broad beans might not sound appetizing but wait till you try it. During the frying process, the skin of the beans splits open. After removing the skins, the beans are salted and sprinkled with aji to produce a crunchy, slightly hot, and delicious snack.
Chips Andinas
Peruvians have been very creative about incorporating the ubiquitous potato into the daily diet. There are thousands of varieties, each with its own color and flavor. Sliced thin and fried in oil, colorful Andean chips make a welcome snack in any house.
Sweets
Picarones
The Spanish conquistadors introduced bunuelos to South America. Tempting picarones are similar to the Spanish sweet snack but squash and sweet potato replace the bread. Peruvians initially substituted the ingredients to make them cheaper, but the dessert item gained in popularity.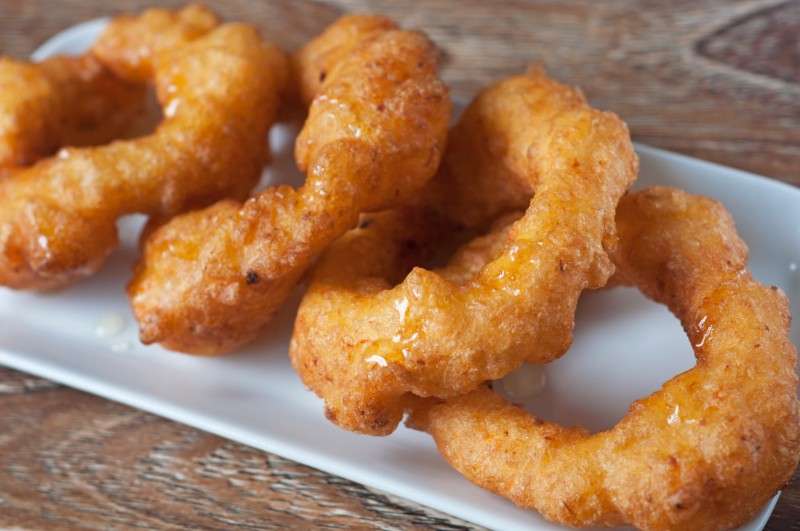 Churros
Those delicious long pastry sticks originated in Spain and found a welcome home in Peru. Peruvians make churros with a potato-based choux pastry. The dough is extruded through a large pastry tip and fried in hot oil, then covered with a sugar and cinammon mixture. Vanilla manjar blanco cream makes the perfect filling. Delicious!
Vegetable and Egg Snacks
Huevos de Codorniz
Street vendors around the country sell quail eggs, with or without the shell, as snacks. Most vendors sell them about six to a bag, complete with a little toothpick spear and some side salt. Packed full of protein and healthy fats, quail eggs are a guilt-free and delicious snack.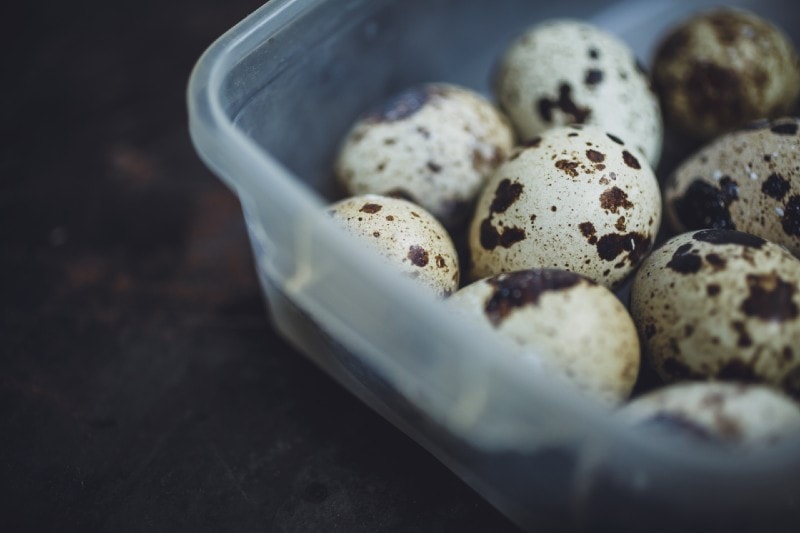 Juanes
Named after Peru's Festival of San Juan, juanes de gallina are popular every day of the year. The ingredients shout "exotic": Rice seasoned with turmeric and cumin and wrapped and cooked in green bijao leaves from the rainforests of Peru. It's common practice to add an olive, egg slice, and a small piece of chicken.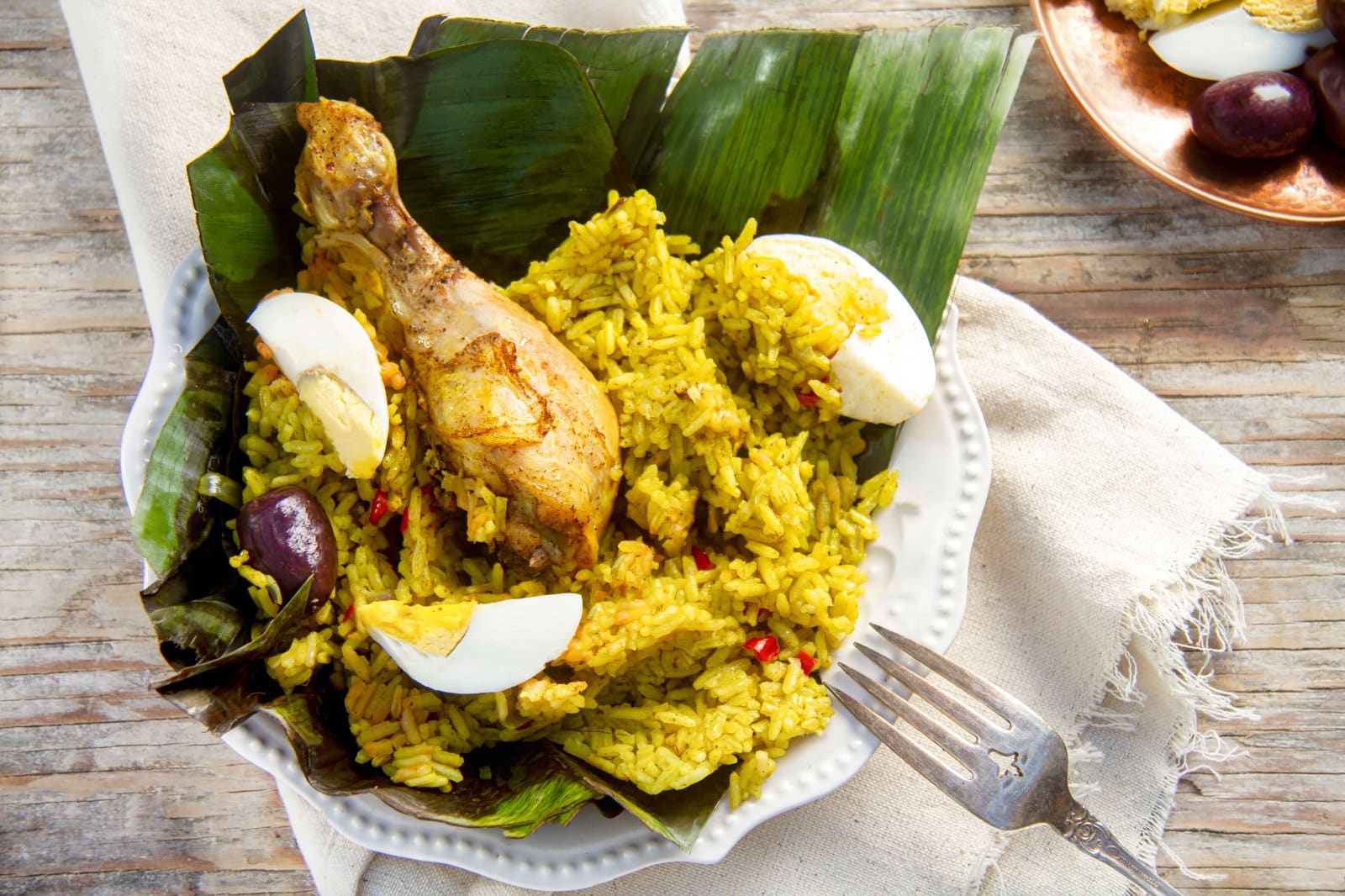 Papa Rellena
The literal meaning is "stuffed potato". This yummy snack contains mashed potato, meat, and onions shaped into a ball and deep-fried. What more could you want? Raisins, olives or eggs added to the potatoes enhance the flavor.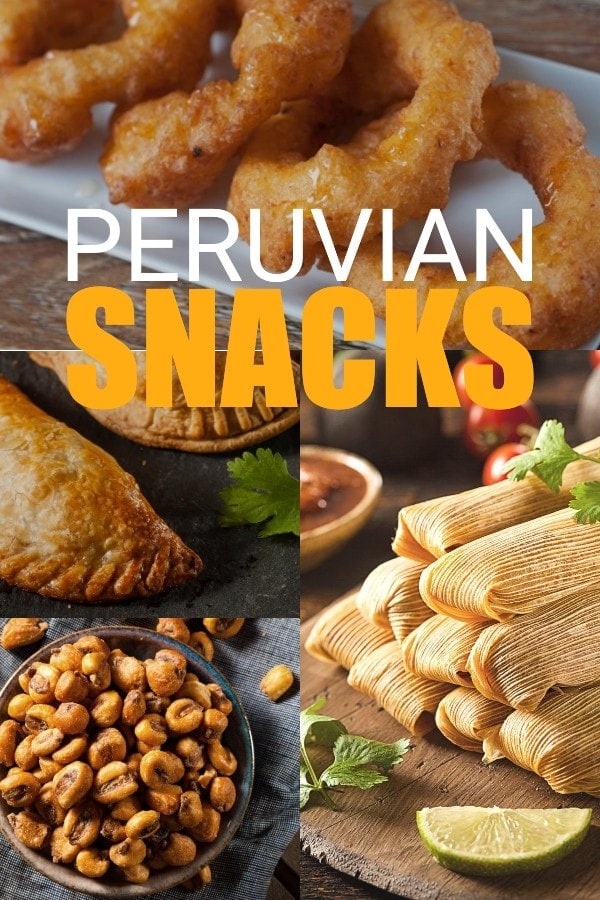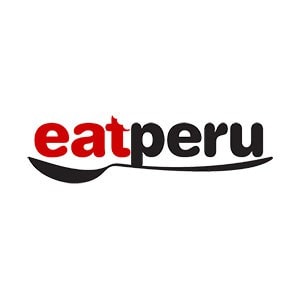 Peruvian foodie. I've been writing about the food of Peru for over 10 years. Read more about the Eat Peru team here