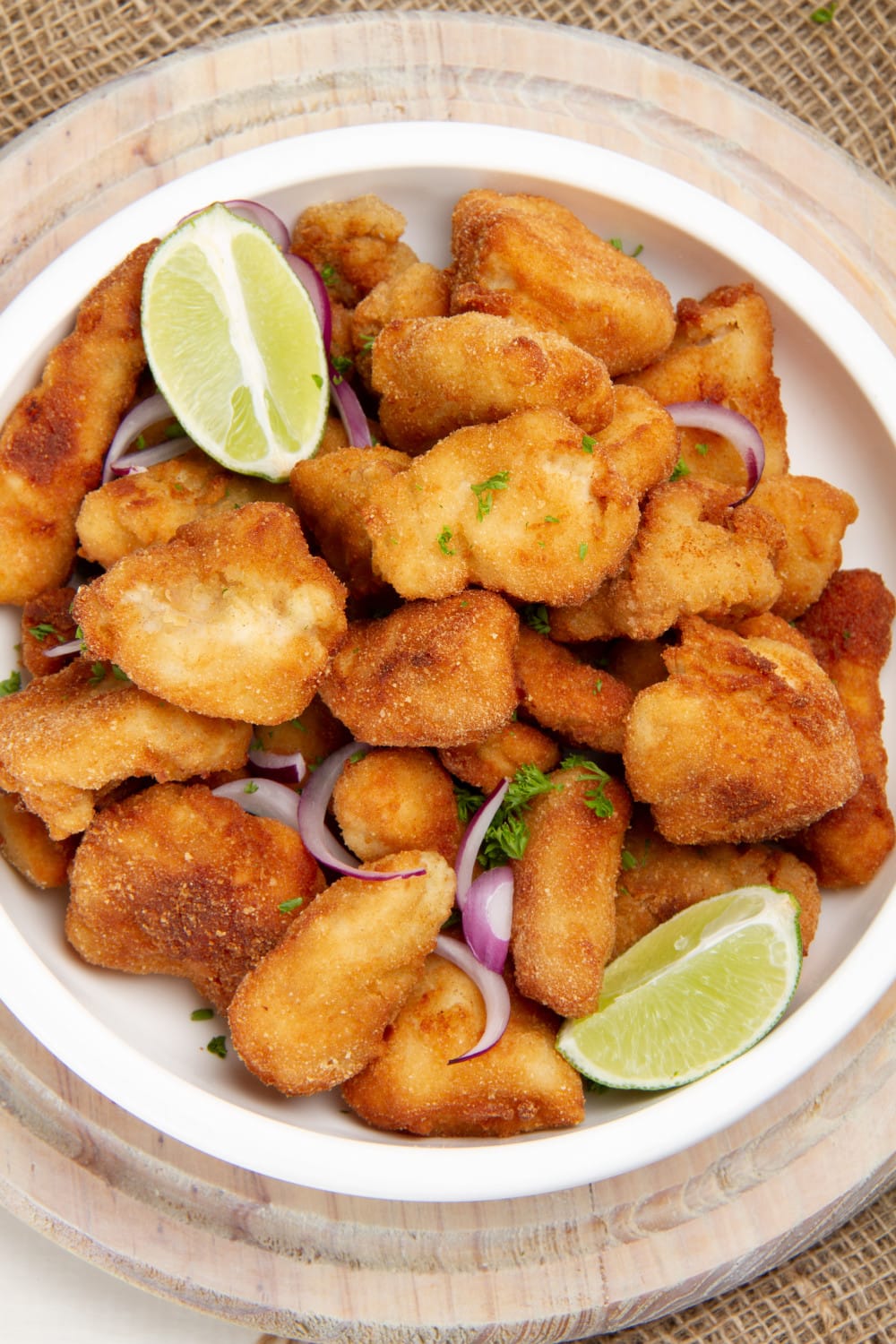 Hands up who likes fried chicken fritters? So that's everyone in the audience. Peruvian food fans might wonder how this chicharrón de pollo recipe ended up on Eat Peru. It's not exactly a traditional dish, right? But it's super popular all over the country. And with some limes, spicy Peruvian sauces, and a bottle of Cusqueña or Pilsen Callao beer, you can transport yourself to the bustling streets of Lima, Cusco, or Arequipa.
This dish is also popular in other Latin American countries such as Puerto Rico, Cuba. The word chicharrón means different things depending on the meat used and the country (everywhere from The United States to The Philippines has its own version). The most common animal meat is pork and the Andean version uses pork rinds. Pork belly is perfect in the sandwich version.
Rotisserie and fried chicken is very popular in Peru. Street food vendors sell fried and roast chicken on corners all over towns around the country. Chicharronerias do a roaring trade at lunchtime in particular. It's just a fantastic finger food that literally everyone craves.
We've used chicken breasts in this recipe but you could also use other parts of the bird. Dark meat is also fine. In fact, we prefer it but as this dish is already heavy on the oil (fat) content, we decided to make it a little lower in calories by using healthy chicken breasts.
To make this recipe truly Peruvian, serve with sweet and spicy ají amarillo sauce and fragrant limes. For us, lime is the essential smell of simple Peruvian food. And it adds a nice fresh tang to the heavy (but incredibly tasty) fried meat pieces. You can serve with sweet potatoes (a native tuber to Peru) or yucca, as we've described in the recipe. Yucca is a native plant from further north in the Americas but it's now very popular in Peruvian cooking so it makes a great starchy addition to this simple fried chicken recipe.
Ingredients: What you will need
Crispy Peruvian Chicken Fritters – Chicharrones de Pollo Peruanos
Love fried chicken? Try this delicious Peruvian chicharrón dish serve with sweet and spicy ají amarillo sauce and fragrant limes.
Servings:
2
Servings of 10 pieces
Ingredients
1

chicken breast

skinless, boneless (approx. 800 g)

1

clove

garlic

crushed, or 1 tsp of garlic powder

¾

cup

bread

finely grated

¾

cup

wheat flour

2

cups

vegetable oil

for frying

2

tablespoons

mustard

1

large

egg

¼

cup

milk

Salt and black pepper to taste
Instructions
Cut the chicken into strips approximately 3 cm long by 2 cm wide.

Before seasoning, dry the chicken very well with kitchen towels. Finally, season the chicken pieces with crushed garlic, mustard, salt, and pepper. Stir well with a spoon until all the pieces are covered with dressing. If possible, leave the chicken marinating for half an hour until it absorbs the delicious flavors.

Arrange two plain dishes to bread the chicken. In the first dish place the wheat flour. In the second plate, add the ground bread.

In a bowl, place the egg beaten with the milk. Add a pinch of salt to each plate, including the plate containing the beaten egg.

Take each piece of chicken, one by one, and pass them by the wheat flour, then by the egg, and finally by the bread. Place all breaded chicken pieces on a plate.

Pour all the oil in a pan to fry the chicken for deep fried, turn on the stove over medium-high heat. Let it heat for a few minutes, the oil must be very hot. Very carefully, put the chicken pieces one by one in the pan, make sure the oil is bubbling intensely. Cook for about three minutes and turn them over to brown evenly.

Remove from the pan with a slotted spoon and place on a plate lined with paper towels to absorb excess oil.

Serve with chopped coriander, lime slices, and avocado sauce or aji amarillo sauce (for a spicy kick)
Notes
This recipe makes 20 pieces. Allow 10 pieces per person – 2 Servings Total
Nutrition
Calories:
794
kcal
|
Carbohydrates:
83
g
|
Protein:
43
g
|
Fat:
32
g
|
Saturated Fat:
21
g
|
Cholesterol:
168
mg
|
Sodium:
812
mg
|
Potassium:
725
mg
|
Fiber:
5
g
|
Sugar:
7
g
|
Vitamin A:
218
IU
|
Vitamin C:
2
mg
|
Calcium:
192
mg
|
Iron:
6
mg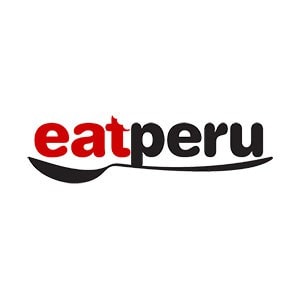 Peruvian foodie. I've been writing about the food of Peru for over 10 years. Read more about the Eat Peru team here