These crunchy fish fritters with a golden brown coating are a great appetizer or main course. The crisp texture and deep-sea flavor pair so well with lime and salsa verde.
Chicharrones de pescado is a popular street food, especially in coastal towns like Lima, and it is also an excellent finger food for parties. This is a simple dish to make, and it tastes truly delicious.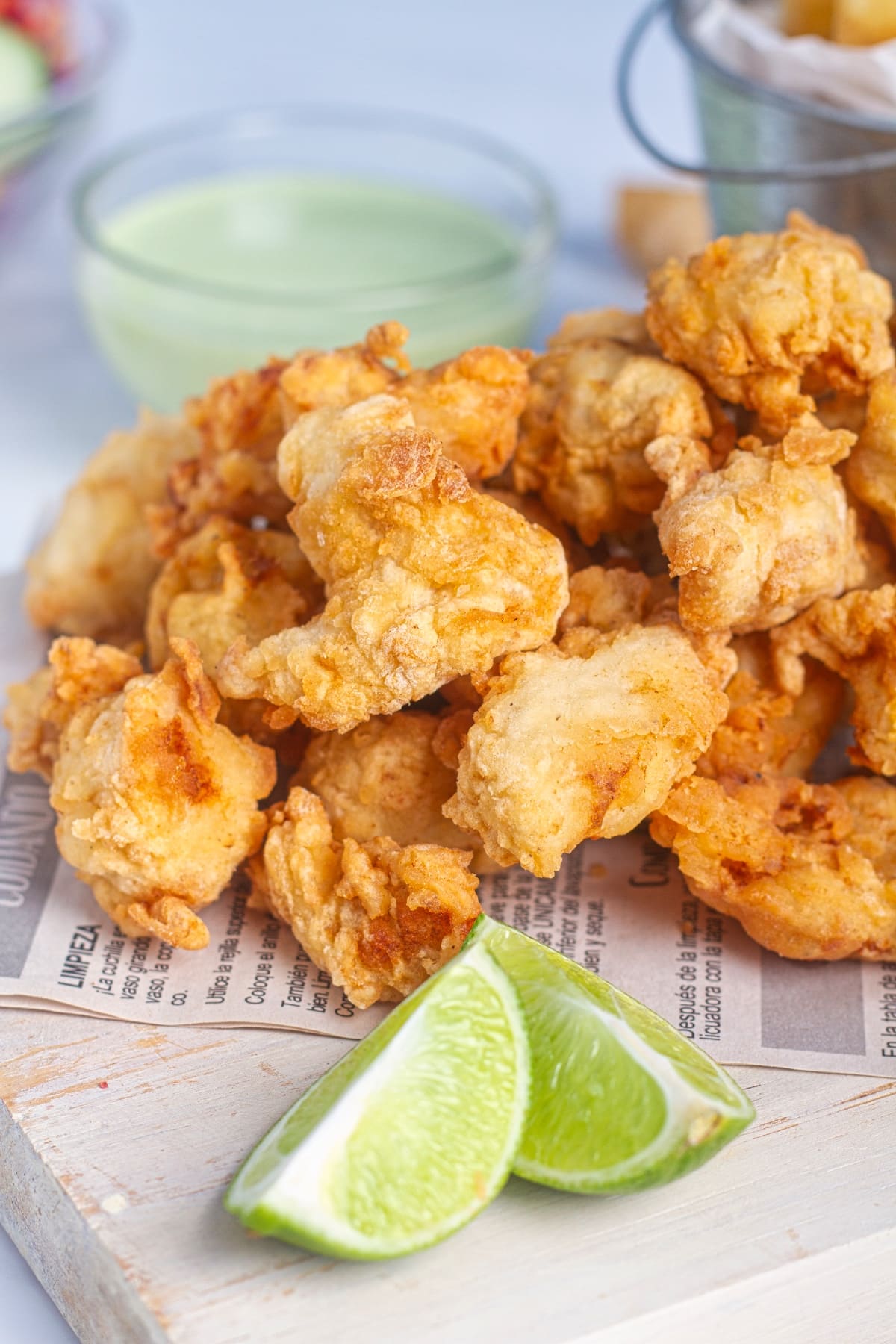 The term Chicharron is Spanish for fried pork skins but Peruvians have taken the term and used it with these crispy, light, golden-brown fried fish nuggets.
In Peru, the word "chicharrones" (plural of chicharrón) refers to fritters made from animal meat. The most common are chicken (chicharrones de pollo), fried pork sandwich (pan con chicharrón) and fish (chicharrones de pescado).
Across the rest of Spanish-speaking countries, from Spain to Argentina, "chicharrón" is used to describe preparations made of pork fat, which are usually fried. Usually, the pork rind is a piece of pork belly or jowl, fried in its own fat. But in Peru this is very different, Peruvians use the word "chicharrón" to refer to recipes using fried pieces meat, fish or chicken.
Peruvian restaurants have made this cooking style famous, and you'll find these dishes on the menu across Peru, just as you might find the famous causa limeña. It is also common to find chicharrón as a street food dish or as a starter or aperatif at parties.
Many Peruvian food dishes have pre-Hispanic origins. Over the years, numerous recipes have evolved to incorporate new ingredients or methods of preparation. In the case of pork rinds, it is important to note that the pork is not originally from America. For chicken chicharrones, only the breast is used, but in the case of fish there are more options.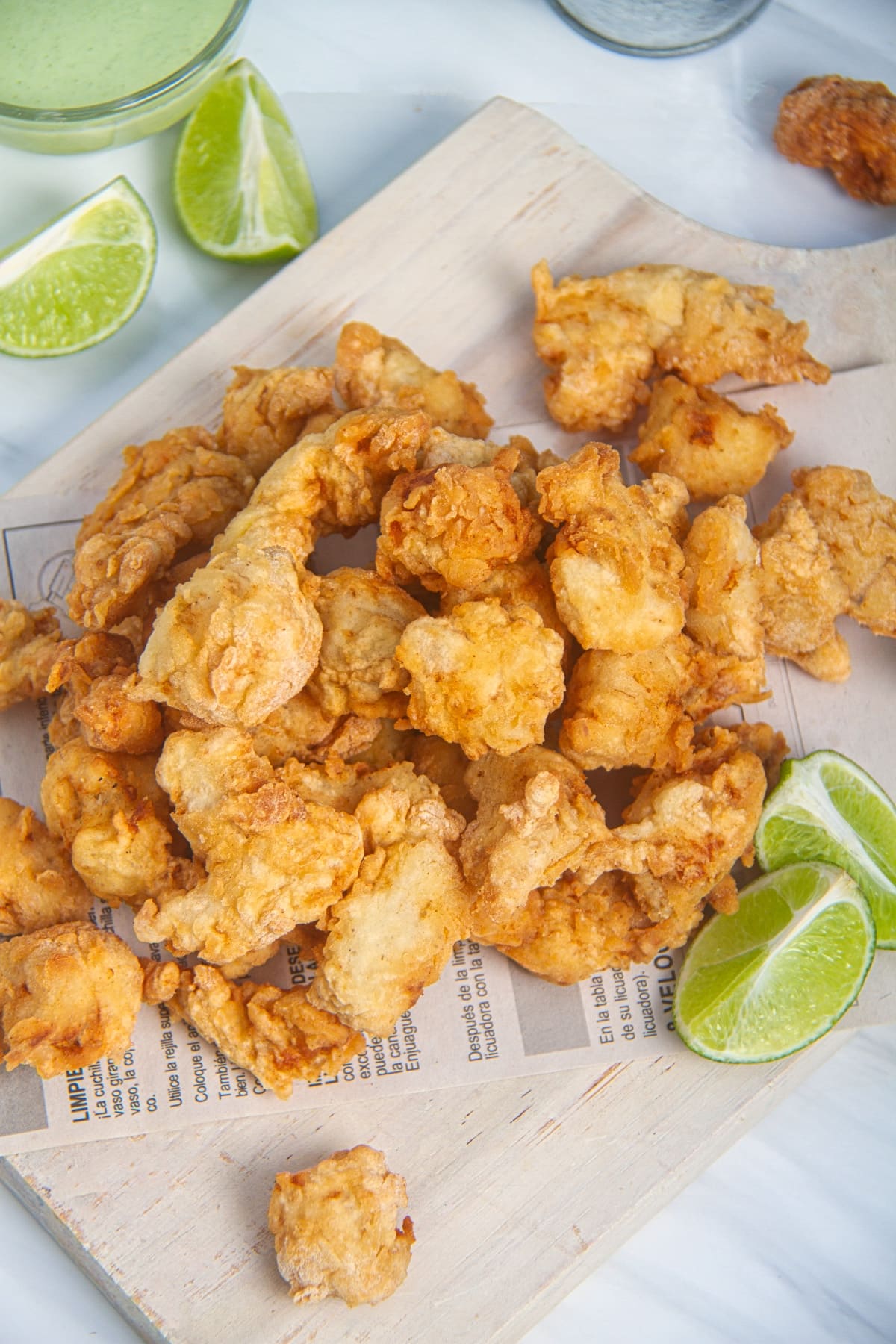 Corn starch or wheat flour?
Both cornstarch and wheat flour can be used for preparing this recipe. When prepared with starch, they are softer and fluffier. Wheat flour, on the other hand, makes them crispier and denser. This is, of course, to the diners' liking.
How to make Fish Chicharrones
After cleaning the white fish fillets well and removing any remaining skin or bones, cut into cubes or strips. The flesh should be seasoned immediately, and lemon and salt are the perfect choices. To give it a more exotic flavor, we will add grated ginger.
Lastly, put the fish cubes in flour, then add to the beaten egg, and take the fish covered in egg mixture back to the flour again. Finally, fry them in a lot of oil.
To remove excess oil, a piece of absorbent paper should be used before serving. We cannot think of a better side dish than fried yuquitas and Peruvian green sauce.
And if you like this recipe, why not try our Peruvian Jalea recipe which uses a similar method for preparing the fish (or seafood in the case of Jalea)
Recipe Steps Photos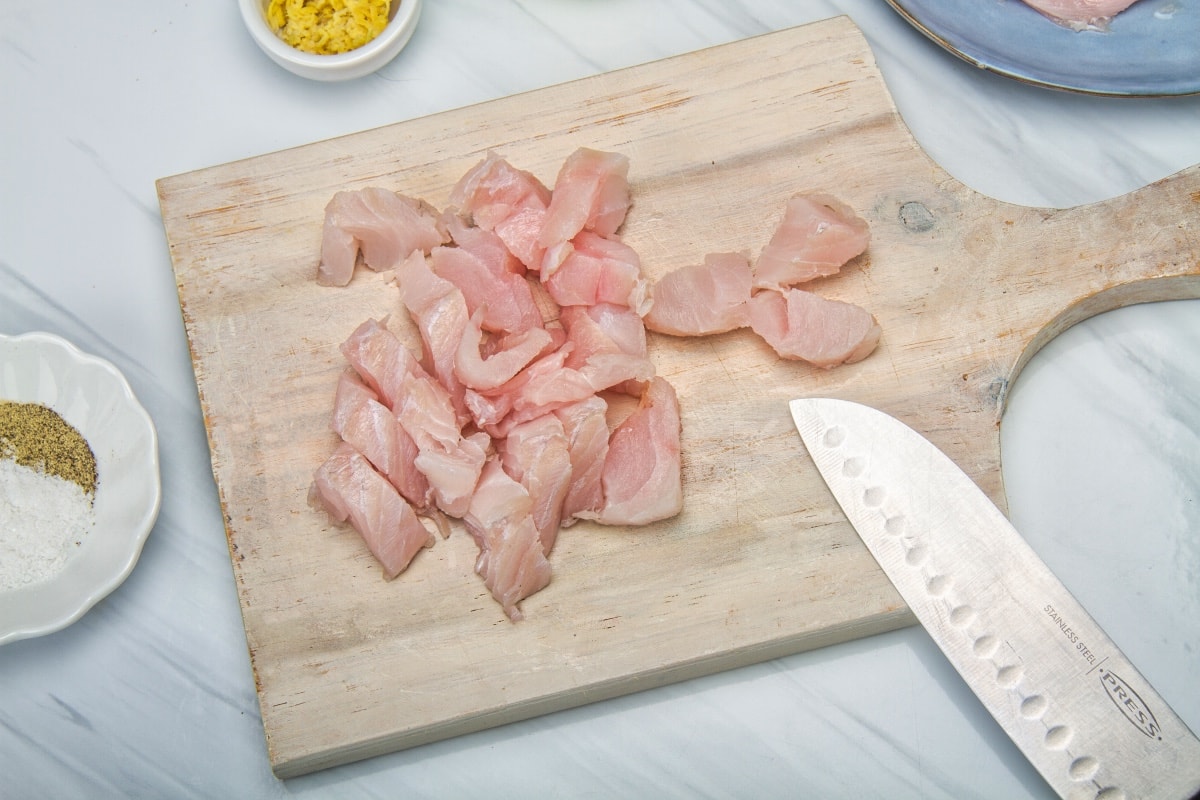 What fish to use?
There's no set rule for which kind of fish should be used for this fried fish recipe. But as with ceviche, you should use white fish, without bones or skin. The most common, and cheapest, is hake fillet, which works well in this type of recipe. Mahi-mahi and albacore fillet are also good choices.
Hake is the simplest option. Make sure you remove all of the bones and pieces of skin on your fish.
Chicharron de Pescado – Peruvian Fish Fritters
This easy-to-make recipe for delicious fried chunks of white fish is a popular street food, but it's also excellent finger food for parties. A perfect starter that requires few ingredients but delivers plenty of taste.
Ingredients
500

g.

hake fillet

2

eggs

1 ½

cup

wheat flour

1

teaspoon

grated fresh ginger

2

cups

oil

1

lime

Salt and pepper to taste
Instructions
Clean the fish very well and rinse it under running water. Then put it on a cutting board, make sure it doesn't have any spines. And with a sharp knife cut it into cubes of about two centimeters.

Place the fish cubes in a bowl, season with grated ginger, lime juice, salt and pepper to taste. Be sure to rub the dressing into the cubes of fish until they are well coated.

Crack the eggs in a bowl and add a pinch of salt. Stir well.

Place the wheat flour on a flat plate, sprinkle a little salt on top. Put all the fish cubes on the plate and roll them in flour until they are completely coated.

Take the cubes in batches, and transfer them to the bowl with the beaten eggs.

Remove the fish from the bowl, and roll them around the plate of flour again until they are completely covered.

Pour the oil into a pan, and turn the stove to medium high heat. When it starts to bubble, add the pieces of fish, preferably in batches so that they have enough space between them. Fry for about three to five minutes until golden brown. Remove from the pan, and leave the fried fish pieces resting on a plate lined with absorbent paper. Repeat this procedure with all the remaining pieces. Serve with fried yuquitas, salsa criolla and / or salsa verde and lime wedges.
Nutrition
Nutrition Facts
Chicharron de Pescado – Peruvian Fish Fritters
Amount Per Serving
Calories 1286
Calories from Fat 1035
% Daily Value*
Fat 115g177%
Cholesterol 82mg27%
Sodium 125mg5%
Potassium 556mg16%
Carbohydrates 38g13%
Protein 29g58%
Vitamin A 127IU3%
Vitamin C 5mg6%
Calcium 76mg8%
Iron 4mg22%
* Percent Daily Values are based on a 2000 calorie diet.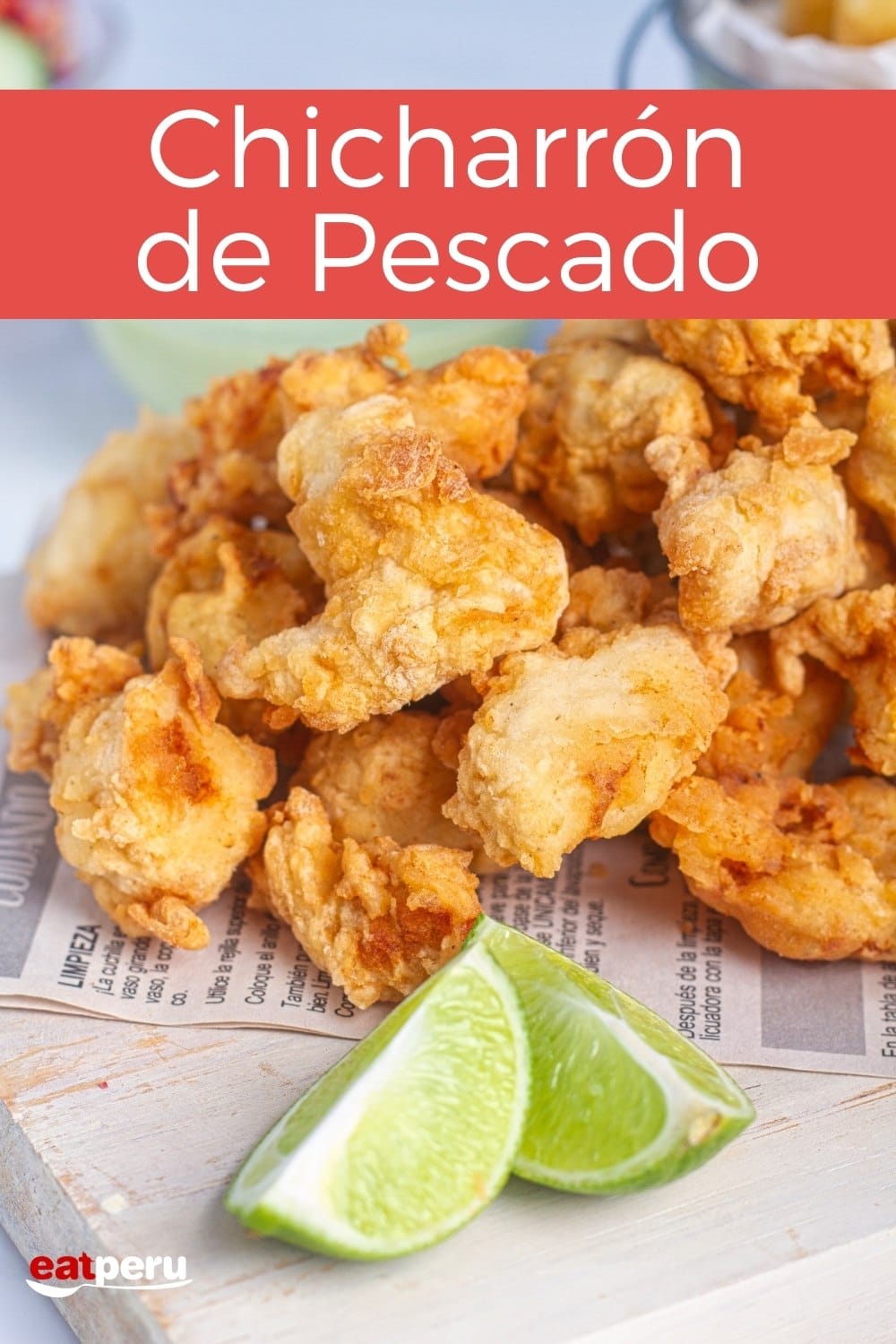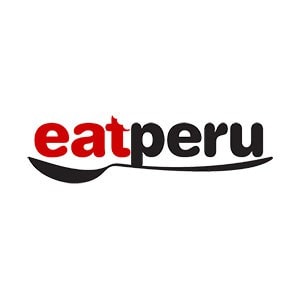 Peruvian foodie. I've been writing about the food of Peru for over 10 years. Read more about the Eat Peru team here