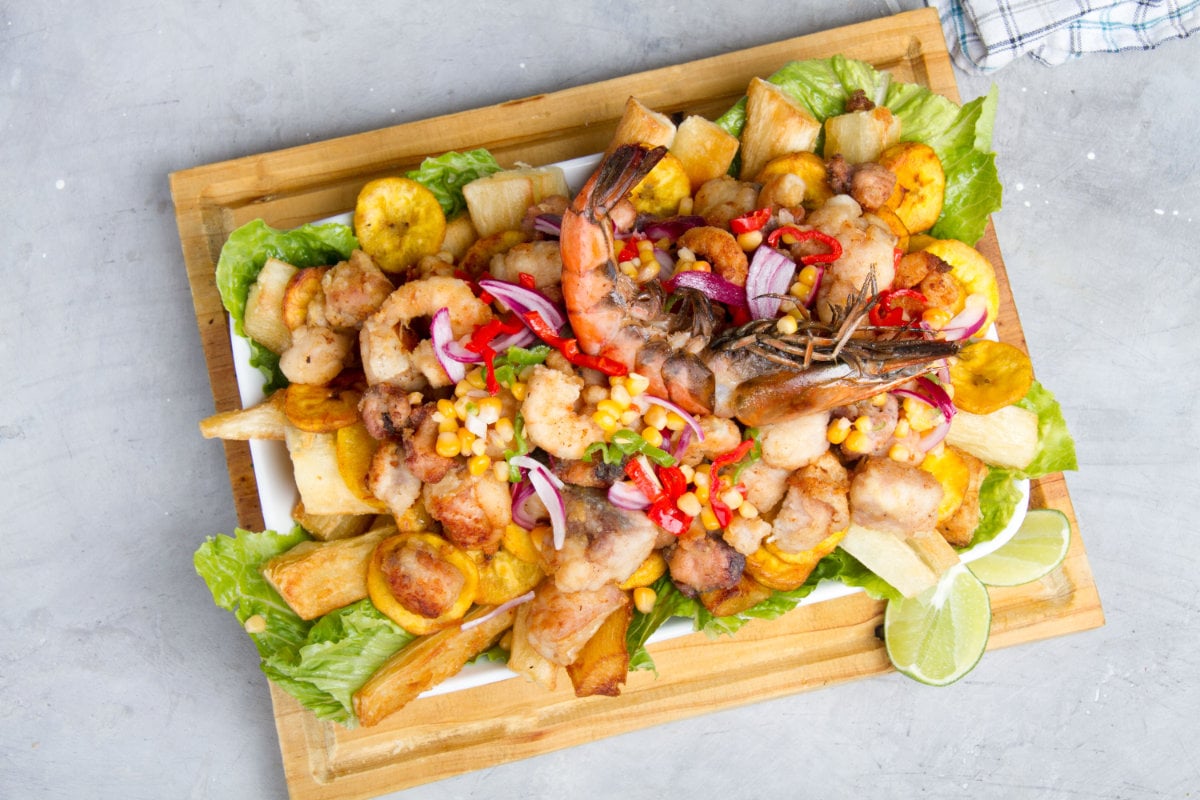 Peru's coastline is 1500 miles (2400 km) long and the Pacific ocean here is one of the richest fishing grounds in the world. It's no wonder then that fish and other seafood are a big part of modern Peruvian cuisine.
Jalea means "jelly" in Spanish so if you're familiar with the language but not the dish, it's easy to mistake this for some form of dessert. But this fried, savoury dish is strictly for the main course, starter or appetizer.
And as with other Peruvian seafood dishes, limes play a big part in adding a tangy, bitter bite. In the case of the Jalea, lime juice marinates the accompanying onion, pepper, and corn salad to create a fresh, mildly spicy addition to the rich fish, shrimp, octopus, and squid plate.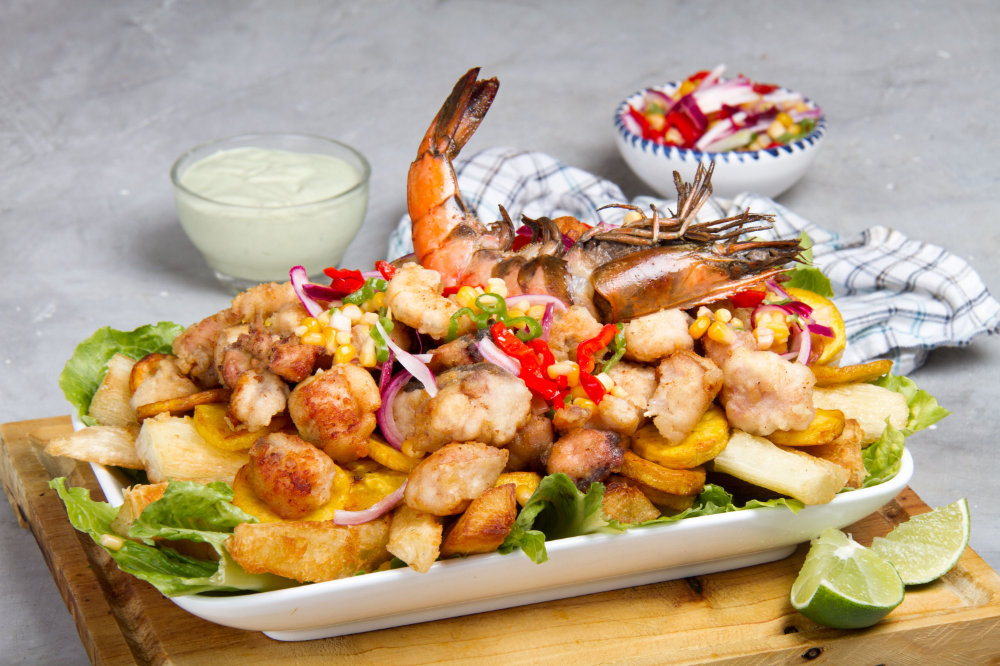 The batter is important in Jalea. Simple flour is one option. Beer batter is another. In this recipe, we're using for cornstarch (the starchy ground powder from corn) but you can go super-Peruvian style and use potato flour (known as chuño).
While cornstarch is flavorless, it's great for adding a delicious crunchy coating to the chunks of seafood. Trust me when I say that it's irresistible.
Jalea Peruana is one of the best fried fish dishes one can eat. It's certainly a popular dish in Peruvian restaurants around the world but it's not too difficult to make at home. We've created an easy-to-follow recipe for jalea that will make you a superstar in the kitchen.
Peruvian Jalea
Mixed Fried Seafood With Lime-marinated Salad
Ingredients
700

g

white fish fillet

we prefer Mahi-Mahi

300

g

shrimp

peeled and shelled

8

medium

prawns

150 g

150

g

octopus tentacles

150

g

squid

250

ml

vegetable oil

1

cup

corn starch

or chuño flour
For the marinade:
3

garlic cloves

2

cm

ginger root

1

tablespoon

mustard

1

juice of

lime

Salt and pepper to taste
Salad:
2

limes

3

peppers

1

purple onion

50 g

½

cup

corn kernels

¼

cup

white vinegar

1

tablespoon

coriander

Rocoto pepper slices

to decorate

Salt and pepper to taste
Garnish:
2 or 3

green bananas

250 g

1

kg

cassava

250

ml

vegetable oil
Instructions
Prepare the fish and shellfish:
Wash the fish thoroughly. Remove the bones and dry well with a kitchen towel. Cut into cubes of approximately two centimeters each and set aside.

Clean and cut the squid in rings.

Wash the octopus very well under running water. Remove all the bits of tentacle suction cups. Cut into small pieces and set aside.

Peel the shrimps. With a sharp knife, open the shrimp loin and remove the dark vein. Rinse, dry and reserve.

Wash the prawns very well, do not remove their shell because they will be used as adornments in the final dish.
Prepare the seafood marinade:
Mash the garlic. Peel the ginger and grate it. Then, in a small bowl, mix the mustard, lime juice, salt, garlic, ginger, and pepper. Stir it until you get a homogeneous mixture.

Pour this mixture over the fish and seafood.

Preferably keep them separate because they have different cooking times.

Octopus and squid require 5 to 7 minutes to fry. Fish 3 to 5 minutes and shrimp, maximum 3 minutes.

Reserve the seafood for at least half an hour while it absorbs the flavor of the marinade.
Main preparation:
Meanwhile, wash the yucca roots and peel them. In a pot, with enough water and a tablespoon of salt, boil the yucca over high heat for at least 30 minutes until they are soft. You will know that they are cooked because they tend to open. Drain the hot water and let them cool. Then open the yucca, remove the hard root from its center and separate them into quarters.

Peel the bananas and cut them into thin wheel-shaped sections.

In a skillet over medium-high heat, add the vegetable oil, and fry the bananas, turning on both sides until they are completely golden brown. Remove from the pan and place on a plate with absorbent paper. Repeat this procedure with all boiled yucca roots. Cassava should be cooked beforehand because it is the only way to soften it. You can use the same oil to fry fish and seafood.

Place the corn starch on a flat plate and add salt and pepper. In twos or threes, dip or roll the pieces of seafood through the corn starch, ensuring that they are completely covered.

Remove excess starch by shaking a little, and fry until golden brown on all sides. Remember that shrimp should not be cooked for more than 3 minutes.

Finally, fry the prawns on both sides, approximately two minutes on each side.

To prepare the salad, finely chop the peppers and purple onion. Mix the onion, chili peppers, cilantro, corn grains, lime juice, vinegar, and salt. Put aside to serve over seafood.

On a large plate, place the lettuce leaves (optional), the fried yucca roots, bananas, seafood, and fish. Finally, pour the salad over the fish and enjoy!

If you wish you can add a rocoto pepper for an extra bit of color and flavor.
Notes
Other seafood such as octopus, choros (mussels), and prawns make great alternatives to the main protein.
You can also use more than one type of fish. Halibut and cod are good choices.
Julienned tomatoes are a good addition to the salad.
Add some ground bread to the seafood for an even more crunchy taste.
Tartar sauce or mayonnaise are perfect sauce accompaniments for Jalea.
Nutrition
Calories:
532
kcal
|
Carbohydrates:
88
g
|
Protein:
36
g
|
Fat:
5
g
|
Saturated Fat:
1
g
|
Cholesterol:
206
mg
|
Sodium:
498
mg
|
Potassium:
1159
mg
|
Fiber:
6
g
|
Sugar:
13
g
|
Vitamin A:
280
IU
|
Vitamin C:
79
mg
|
Calcium:
130
mg
|
Iron:
4
mg
Nutrition Facts
Peruvian Jalea
Amount Per Serving
Calories 532
Calories from Fat 45
% Daily Value*
Fat 5g8%
Cholesterol 206mg69%
Sodium 498mg22%
Potassium 1159mg33%
Carbohydrates 88g29%
Protein 36g72%
Vitamin A 280IU6%
Vitamin C 79mg96%
Calcium 130mg13%
Iron 4mg22%
* Percent Daily Values are based on a 2000 calorie diet.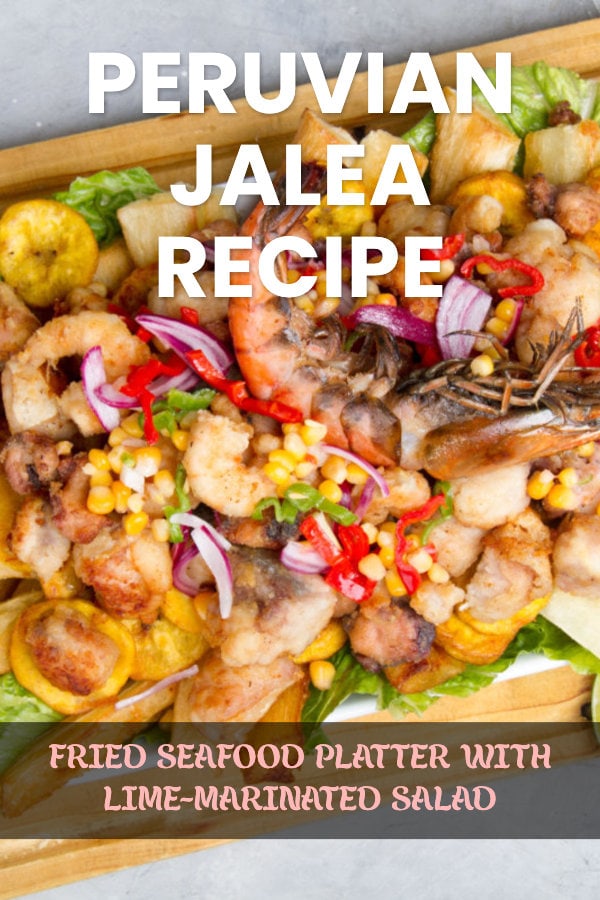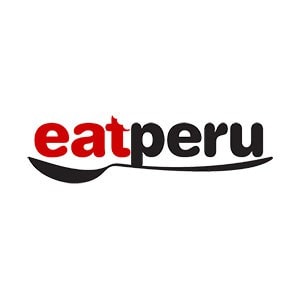 Peruvian foodie. I've been writing about the food of Peru for over 10 years. Read more about the Eat Peru team here