In case you didn't know, London is a hub of Peruvian-style restaurants. Shoreditch's Pachamama East is one of the newest additions to this culinary club. This restaurant is part of the Pachamama group, which includes 4 other restaurants in London, two of which are Peruvian (Pachamama Marleybone and Chicama).
Pachamama is a goddess to the indigenous Andean people of Peru. A powerful fertility god in Inca mythology.
On a recent trip to London, I took the time to check out one of the few central London Peruvian places I hadn't already eaten in. I went for lunch on a Friday.
The Decor
Lovely. Despite the close tables, a peaceful vibe presides over the main dining room which is filled with plants and quirky but tasteful lighting.

A short set of stairs at the main street entrance leads down to the main room which looks fantastic thanks to high ceilings, mirrors, masses of hanging and potted plants, wooden tables, and an open Kitchen.
The Food
Peruvian food is typically influenced by Chinese and Japanese cuisines but not all Peruvian restaurants emphasize the Asian flavours like Pachamama East.
Asian-style dishes like Duck on Rice, Sweet Spicy Chicken, Miso Glazed Sea Bass, and Cheung Fun stand out on the menu. In fact, on first glances, the food doesn't appear Peruvian at all. No anticuchos, causa, or lomo saltado here. The stir-fried chicken noodles with egg, spring onions, and oyster sauce dish is straight out of Shanghai. But that's fine. There are plenty of more traditional Peruvian eateries in this city to satisfy all tastes. Pachamama focuses more on delicate Eastern and Andean flavours with a nod to healthy eating – the menu offers many fermented dishes, pickled vegetables, lots of fish options, and sprouted broccoli.
I recommend the pork belly chicharrones as a great snack choice from the lunch menu. If you haven't already tried a chicharron, now is the time.
For dessert, try the Peruvian chocolate with quinoa ice cream. Two flavours, direct from the homeland, that complement the tart, fermented, and pickled flavours of the other dishes.
Choose the £20 Mama's Tray lunch option to get a collection of small Asian-influenced bites like Miso fish, Mapo tofu, Duck, Seabass ceviche, and rice.
Cabbage and sesame salad might not sound like much, and despite being a little "milky", the taste was a perfect complement to the very spicy scallop ceviche.
The delicious ceviche of Japanese YellowTail (also called Hamachi) with baby turnips, radish, and aubergine cream is rich in flavour and very satisfying.
The Drink
Peru is not known for its wine despite the fact that there is an indigenous wine culture in the country. Even in Peru, it's unusual to find an extensive wine menu anywhere outside the top-end restaurants. The wine menu in Pachamama could, therefore, be considered extensive, with about a dozen of both white and red varieties, with a couple of Rosé and Sparkling choices. There's a good selection of organic wines.
There's a sunken bar at the back and cocktails run from around £8 to £11 a pop.
An extensive Pisco selection, including the strong quebranta grape variety and acholado blend.
The Cost
Most of the main lunch dishes cost between £8-15. Mind you, you'll need a couple at least if you're not ordering starter and dessert.
Dinner main courses, which are available until 11 pm every day except Sunday, start at around £10 for meats and £7 for vegetable dishes. The most expensive dish is the grilled market fish which fetches a price of £25 (lunch and dinner)

There's a 12.5% Service charge added to the final bill.
The Service
Excellent. The wait staff were attentive and informative and genuinely make you feel comfortable and welcome. The manager even came out for a chat and told me all about the restaurant and the food.
The Verdict
A good choice for anyone interested in experimenting with Peruvian-Asian food. A tad expensive, and you might leave a bit wanting. Don't go with an empty stomach unless you've got funds to fill that void.
Pachamama also runs Pisco Sour masterclasses and ceviche masterclasses from time to time. They're not cheap, touching the £100 mark. But you will have a good time and go a bit deeper into one of the world's most interesting cuisines.

In case you pay attention to the crowd-sourced reviews on Tripadvisor, I'll save you the bother of checking. Pachamama East gets 4 out of 5 stars from around 80 reviews.
A more trustworthy review score to pay attention to is the Google Local Business score which gives the restaurant 4.4 stars from almost 200 reviews.
Address: 73 Great Eastern St, Hackney, London EC2A 3H
Website: pachamamalondon.com
[no_toc]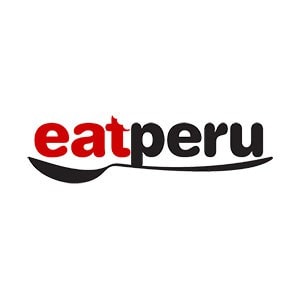 Peruvian foodie. I've been writing about the food of Peru for over 10 years. Read more about the Eat Peru team here