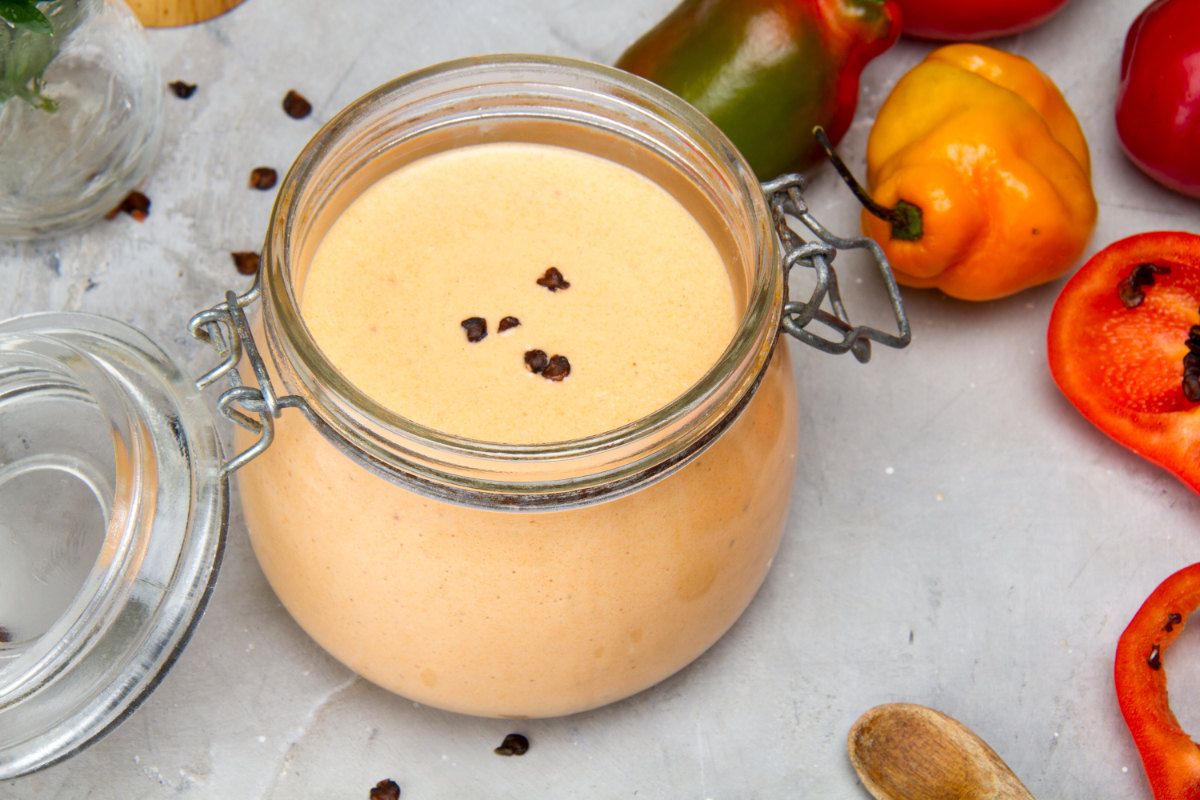 Rocoto chili peppers (Capsicum pubescens) are native to Peru and were consumed by the Incas and other Andean cultures millennia ago. Rocoto peppers look a bit like a squashed tomato, but taste nothing like them. These red (and sometimes yellow) peppers are hot, registering a similar level of "heat" on the Scoville Scale as the habanero pepper. If that means nothing, just know that they are multiple times hotter than jalapeños. This pepper sauce is made with cheese and evaporated milk so you can expect a deliciously creamy texture. Add in garlic and onions, and you've got a savoury sensation.
Rocoto peppers are also full of goodness. Considered anti-inflammatory thanks to the high Vitamin A, C, and E content, these chilis are widely used in Peruvian cuisine and are considered emblematic of Peru.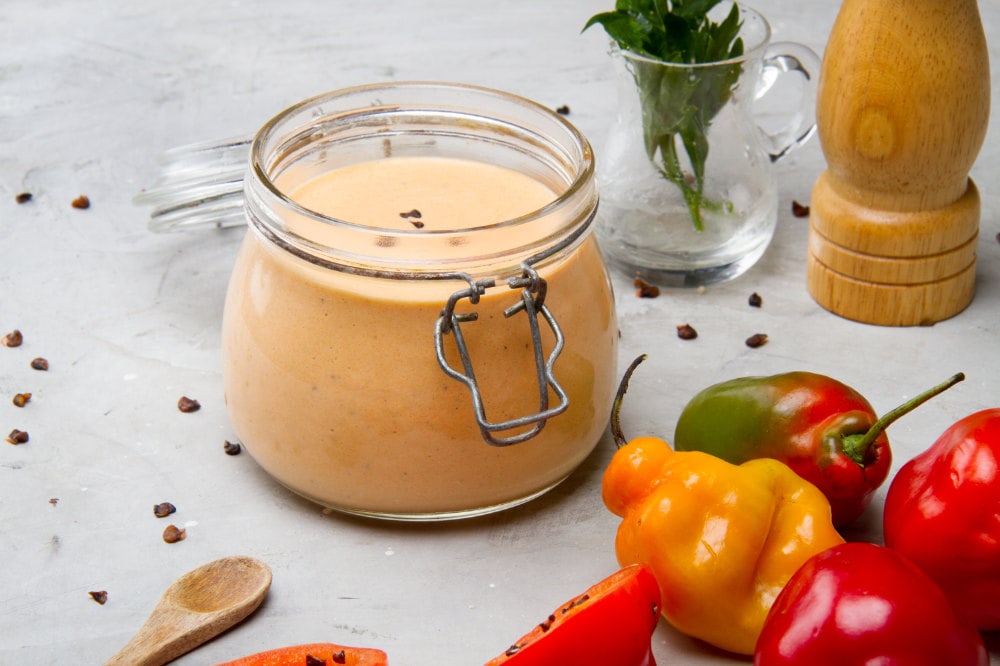 Fresh peppers can be difficult to find outside of Peru, especially outside of major cities. But there are speciality vendors online and you can look for South American markets in your town where Peruvians and Bolivians might have the peppers for sale. Amazon stocks paste that you can use in a recipe but if you get the chance, try the fresh produce.
If you want an extra tangy aspect to the recipe, add the juice of a lime to the ingredients. Lime juice appears in so many Peruvian dishes but we've left it out in this rocoto sauce recipe. Feel free to add it back in as lime will take some of the sharp heat out of the pepper. It's one of our favorite flavors and adds an extra dimension to an already flavorful sauce.
What does rocoto sauce go with?
The question should be what doesn't it go with? This is a versatile accompaniment to chicken, potato fries, anticuchos, vegetables, jalea, and plenty of other dishes. Use it with snack foods and many street foods to give a bit of a spicy kick.
"Sweet" Peruvian Rocoto Pepper Sauce
Easy to make, versatile accompaniment to chicken, potato fries, anticuchos, vegetables, jalea, and plenty of other dishes. Use it with snack foods and many street foods to give a bit of a spicy kick.
Ingredients
5

ripe red rocoto peppers

300 g

1

liter

water

1

tbsp

salt

2

tbsp

oil

½

tbsp

evaporated milk

100

g

fresh white cheese

2

cloves

garlic

2

small

serrano peppers

1

smal

onion

50 g

Salt and pepper to taste
Instructions
Wash the rocotos and remove any dirt. Do not cut the stem, the peppers must be cooked whole and sealed. Peppers that are open give off a gas that causes itchy throat when boiled.

Place a liter of water in a small pot and add a teaspoon of salt. When the water begins to boil, add the chili peppers and cook covered for 15 to 20 minutes.

Turn off the stove, remove the pot, and drain the water. Leave the peppers resting for a moment until they are cold and easy to handle.

Note: for this step use gloves, a knife and a small spoon, and a mask if possible. Place the peppers one by one on the board. Cut transversely in two and with a spoon, gently scrape the surface of the pepper to remove the seeds and veins. Discard the seeds, the stem, and the veins. Put the pulp of the peppers in a bowl.

When pepper pulp is clean, place the peppers (Rocoto and serrano) in the blender glass. Add the peeled and chopped onion, garlic, fresh cheese and finally the liquids (evaporated milk and oil). Season with salt and pepper. If you are not used to spice, you can add the seasoning with a toothpick.

Beat in the blender at high speed for at least 5 minutes. The resulting mixture should be dark pink and homogeneous in appearance and texture.

Pour the mixture into a clean, completely dry glass container. Keep in the fridge for up to 7 days.
Notes
Note: The rocoto sauce recipe is easy to prepare, but be very careful when handling rocoto peppers as they are very spicy. Hands and eyes are in danger of irritation.
Tip: If you do not consume the rocoto sauce right away, I recommend you seal it in a vacuum with this simple procedure. Choose a tall glass container with an airtight or screw closure and wash it very well. Place the jar in a high-bottomed pot filled with boiling water. Let the water boil for about ten minutes. After ten minutes, very carefully remove the jar from the pot. Use kitchen tongs. Pour the contents of the sauce into the still-hot jar and close it tightly. This will keep a few more days.
Nutrition
Serving:
1
tsp
|
Calories:
11
kcal
|
Carbohydrates:
1
g
|
Protein:
1
g
|
Fat:
1
g
|
Saturated Fat:
1
g
|
Cholesterol:
1
mg
|
Sodium:
96
mg
|
Potassium:
19
mg
|
Fiber:
1
g
|
Sugar:
1
g
|
Vitamin A:
247
IU
|
Vitamin C:
10
mg
|
Calcium:
10
mg
|
Iron:
1
mg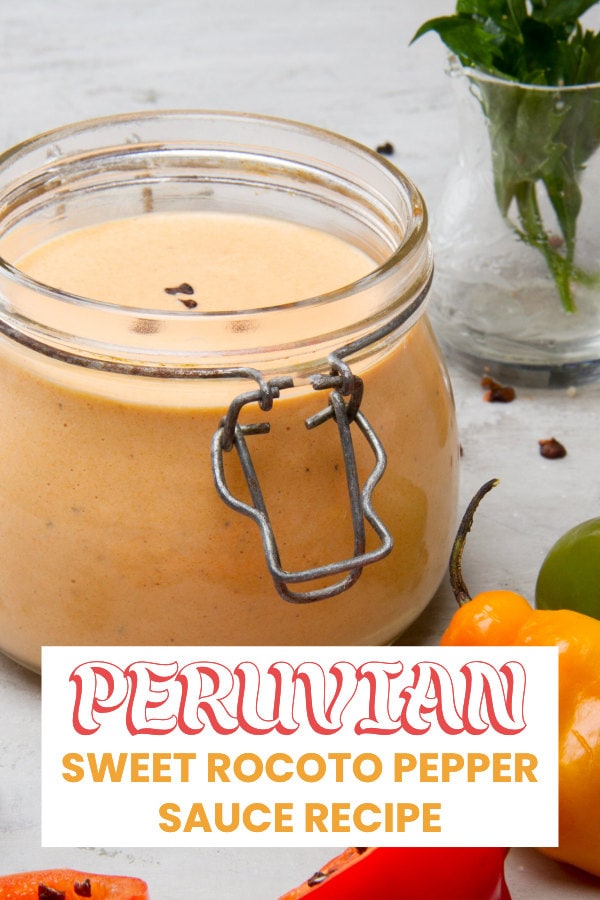 Nutrition Facts
"Sweet" Peruvian Rocoto Pepper Sauce
Amount Per Serving (1 tsp)
Calories 11
Calories from Fat 9
% Daily Value*
Fat 1g2%
Cholesterol 1mg0%
Sodium 96mg4%
Potassium 19mg1%
Carbohydrates 1g0%
Protein 1g2%
Vitamin A 247IU5%
Vitamin C 10mg12%
Calcium 10mg1%
Iron 1mg6%
* Percent Daily Values are based on a 2000 calorie diet.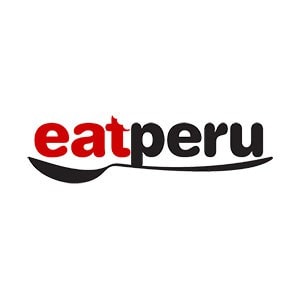 Peruvian foodie. I've been writing about the food of Peru for over 10 years. Read more about the Eat Peru team here