Forget those creative excuses, there's literally no valid reason on Earth not to try your hand at this traditional Peruvian quinoa vegetable soup: it's packed with vitamins and minerals, it's low-cost, it's super tasty and is easy to make. And this recipe is also versatile, so you can use that creativity toward trying out variations of the recipe and seeing which worked best! The straightforward quinoa soup recipe we present below contains the following ingredients: quinoa, carrot, leek, cabbage, garlic and some basic seasoning, but you could also use green beans, peas, and onion.
Before we get to the recipe steps, as always at Eat Peru we like to talk about the origins of a dish and the people and culture behind it. Food and culture are intertwined, and we feel that meals are enhanced by our appreciation of how a dish came to be. Let's get to know the protagonist of this soup a little better: quinoa, Queen of the Andes.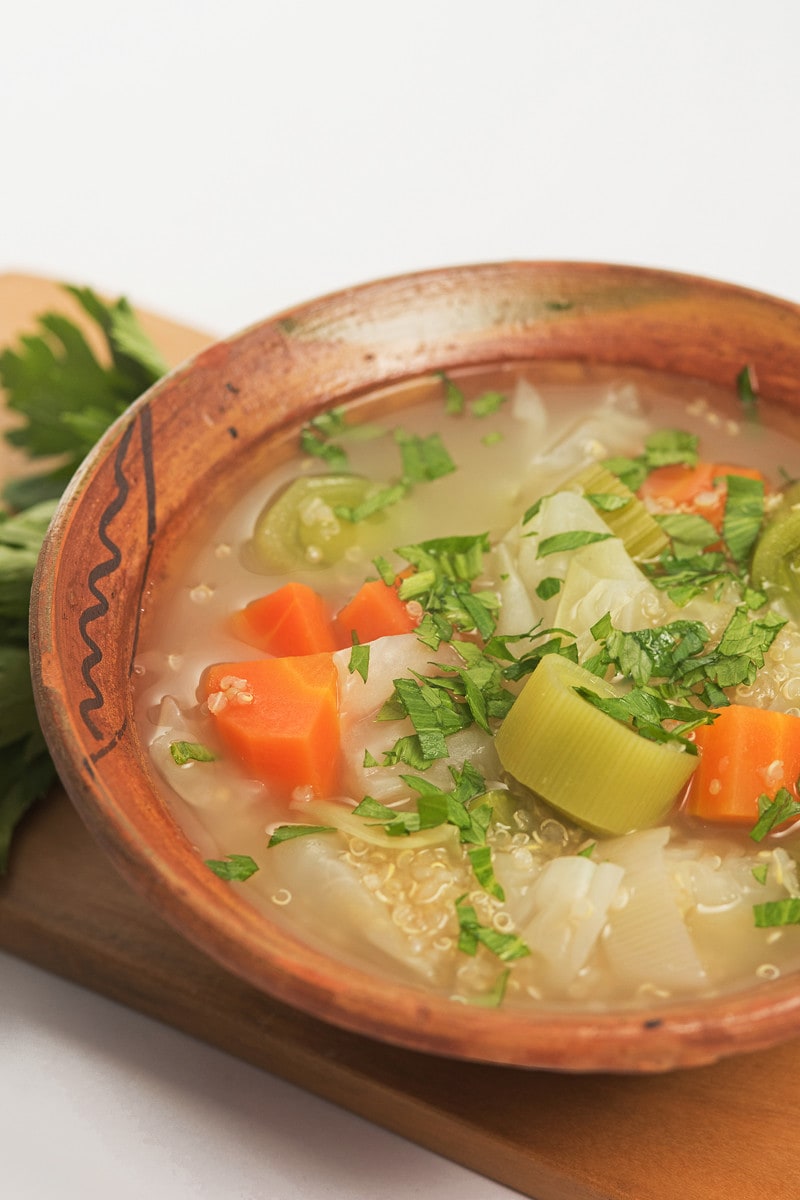 The lost cereal of the Incas
Quinoa isn't only quirky because of its exotic name that stems from the indigenous language of Quechua and is pronounced: KEEN-wah. Its classification is also a little unusual – quinoa is a pseudocereal. In short, this means it's not part of the family of grasses, but its seeds can be used as if they were cereal. The Spanish conquistadors who set foot on Peruvian soil had no idea the Andean country possessed an impressive range of superfoods. Some of these foods (including the potato) were taken back to Europe during colonial times, but quinoa was overlooked for centuries, only becoming popular in other parts of the world from the late-1990s.
This popularity is great for the quinoa farmers who still produce 80% of the world supply of the crop but it has somewhat increased the price of quinoa for domestic consumption. The most popular type of quinoa is still the regular, tan-colored type, but black and red quinoa are also gaining ground. The taste of these varieties is almost the same, but the texture has different levels of "graininess".
Why are we so keen on quinoa?
It didn't take long for foodies to discover just how nutritious this petite seed is and it quickly became a staple in health food stores across the Northern Hemisphere. Rightly so, because not only is it a good source of whole carbohydrates and protein, it also boasts nutritional properties like manganese, phosphorus, fiber, folate, iron, zinc and magnesium. To illustrate just how nutritious it is, NASA has even adopted quinoa as one of the foods to feed its crew during long space flights.
Additionally, since it's gluten-free, it has become a must for those who follow a gluten-free diet. Quinoa has also become a favorite of vegetarians and vegans, since it's an excellent source of plant-based protein. What was once the new exotic kid on the block only available at specialist stores, is now found at most major supermarkets across the globe.
A wealth of recipes
Another factor in quinoa's success story is its versatility thanks to its mellow taste. In savory recipes, it can be used in salads, stews, stir-fries, or as a side dish. (We have a recipe for a Peruvian quinoa salad which came out super tasty) As for sweet recipes, it can be made into a breakfast cereal drink, pudding, or be served with a yogurt bowl. Quinoa flour can be used in baking to make cakes, cookies, brownies, and cereal bars.
If you like this recipe, try our Chicken & Quinoa Soup and Pork & Quinoa Soup recipes
Variations of the soup
A small serving of the vegetable soup makes it an excellent starter or light lunch, and a bigger serving makes for a filling but zero-stodge soup. You can make our entirely vegan/vegetarian version, or use chicken stock, or even pieces of chicken for a meatier alternative. This recipe below is for the classic version of the soup, but feel free to substitute any of the vegetables we've used or add some tubers like potato or sweet potato. Whether you are a weathered quinoa consumer or a newbie, this traditional soup recipe will win you over. So, chopping board and cooking pot at the ready, it's time to make this delicious Andean quinoa one-pot wonder!
Sopa de Quinoa – Peruvian Quinoa Soup Recipe
A gluten-free, nutritious, and tasty soup recipe that's easy to make (taking less than 1 hour) and a definite crowd pleaser. Learn how to make this starter or light lunch dish today
Ingredients
3

ounces

dried quinoa

1

large

carrot

1

large

leek

2

celery stalks

¼

medium

white cabbage

4-5

cups

water or chicken stock

1

teaspoon

garlic

minced

Salt

black pepper and cumin to taste

Fresh cilantro or celery leaves

chopped (optional, for decoration)
Instructions
Chop the carrot, leek, and celery into pieces, set aside.

Chop the cabbage into pieces, set aside.

Pour the water (or stock) into a large cooking pot and bring to a boil. Add the quinoa and boil for 15 to 20 minutes. You'll know the quinoa is cooked when the little "tail" from the seeds has uncurled itself.

Add the vegetables, garlic and desired seasoning to the same pot which you have just boiled the quinoa in.

Bring back to a boil and cook until the vegetables are soft (approximately 15 minutes).

Serve the soup while still steaming hot, sprinkling some fresh cilantro or celery leaves on top. Enjoy!
Notes
Weight per serving: 8 ounces (240 ml)
Nutrition
Nutrition Facts
Sopa de Quinoa – Peruvian Quinoa Soup Recipe
Amount Per Serving
Calories 200
Calories from Fat 36
% Daily Value*
Fat 4g6%
Cholesterol 7mg2%
Sodium 371mg16%
Potassium 557mg16%
Carbohydrates 30g10%
Protein 10g20%
Vitamin A 2974IU59%
Vitamin C 25mg30%
Calcium 58mg6%
Iron 2mg11%
* Percent Daily Values are based on a 2000 calorie diet.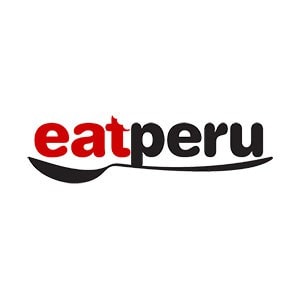 Peruvian foodie. I've been writing about the food of Peru for over 10 years. Read more about the Eat Peru team here