If you're looking for a hearty, homely dish to make for dinner, then look no further than this Peruvian pork and quinoa soup recipe. Quinoa is a staple part of Peruvian cuisine, and this homely pork and quinoa soup is one of its most popular soups.
It's no wonder that this soup is so popular: it's colorful and delicious! With a medley of pork and vegetables swimming in a warm, savory broth, you can't go wrong with this dish.
From start to finish, this recipe takes less than 40 minutes to prepare and cook, so there's no reason not to try it!
If you're looking for a soup that's low in calories but high in flavor and nutrients, this is the soup for you. This meal is also visually appealing and will undoubtedly attract attention.
Several varieties of quinoa soup exist, each adding and mixing up different meat, stock, and vegetable. But one thing that still holds true is the classic Peruvian flavors that come through with the seasonings.
Quinoa has long been called a 'super food'. Quinoa has been an essential ingredient in many Andean recipes for over 5,000 years. It's now used in everything from desserts to soup. to Its origin is even the subject of legends and myths. One legend involves a boy who tended the crops around Lake Titicaca and who discovered quinoa when he flew on the back of a condor. The condor gave him seeds to plant and feed his people when he returned.
For rainy days and cold weather, soup is the perfect dish. Not only is a bowl of Pork and Quinoa Soup time-saving, but it is also filling, a good source of fiber and protein, and can be jazzed up or made simple to suit your taste.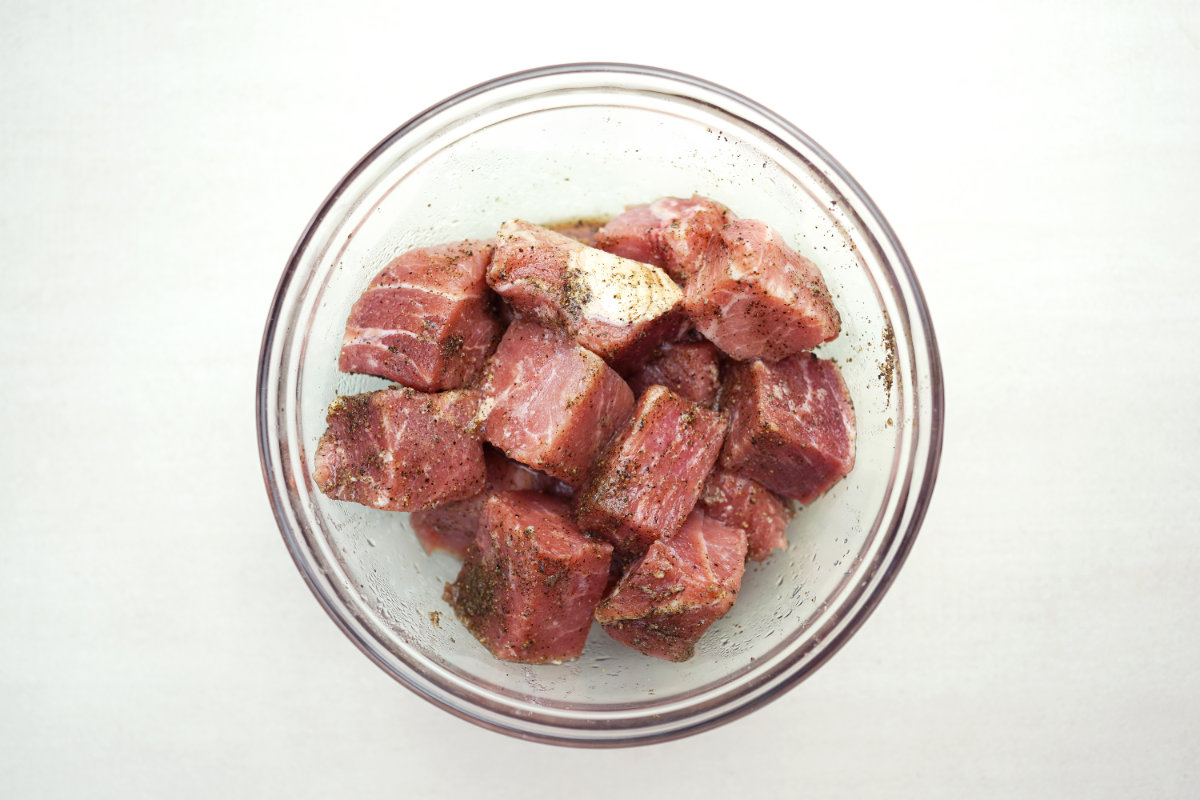 The ingredients list
oil – to sear the meat.
pork sirloin or shoulder (pork butt) – these are the cuts of pork best for slow cooking. The meat has a rich flavor and is well marbled with fat that renders it succulent when cooked.
salt and black pepper – to season the pork.
quinoa – a grain that is high in nutrients and eaten like rice.
potato – a commonly found ingredient in Peruvian cuisine.
carrot, green peas, bell pepper, tomato and celery – interchangeable vegetables added for color, texture, and nutritional value.
garlic and onion – aromatics to help intensify the flavor and aroma of the dish.
cumin, paprika, cayenne, oregano, and bay leaves – commonly used Peruvian spices.
pork broth or water – to simmer pork and vegetables, and a liquid for cooking the quinoa.
parsley or cilantro and lime juice or lime slices – to garnish
Alternatives
Can I use other meats?
If you want to make it vegan or vegetarian, you can remove the meat and just use vegetables and vegetable stock instead. If you would like to try different types of meat, you can substitute the pork with chicken or beef. If you prefer, you can use chicken broth or beef broth.
What spices can I use as alternatives?
Peruvian seasoning is characterized by its aromatic, spicy, and robust flavors which include imported and native Peruvian herbs and spices like oregano, basil, cilantro, cinnamon, black pepper, coriander, cloves, cumin, fennel, nutmeg, turmeric, thyme, marjoram, paprika, paico, and huacatay. Adapt the recipe to your taste by mixing or matching these spices. Obviously, try small amounts of one spice at a time to see what works and to prevent overpowering the dish.
Quick tips
You can use any vegetables you have on hand. The recipe supplied is simply the typical elements added to the quinoa soup; however, you can modify or substitute the recipe list with leafy vegetables, sweet potatoes or yams instead of potatoes, or use up that stock of veggies in the fridge.
Reduce the cooking time by slicing or making smaller cubes of pork.
Frequently Asked Questions
Is this pork & quinoa soup gluten-free?
Yes, it is. But be sure to check the ingredients list of the pork stock if you're not using a homemade broth.
How long does it take to cook the pork in this dish?
This depends on how big you slice the pork. The smaller it is the faster it is to cook. To make sure, I recommend simmering the pork together with the stock for at least 10 – 15 minutes, testing it before adding the quinoa.
How to store quinoa soup leftovers?
Make sure to cool the soup to room temperature before placing it into an airtight container. This can keep in the fridge for a week or two, and in the freezer for a month. Make sure to thaw it out before heating it up in the microwave or pot.
What is the difference between white, red, and black quinoa?
Aside from color, there are small distinctions; white quinoa is the most prevalent, with the lightest and fluffiest texture when cooked. Red quinoa has a deeper, nuttier flavor and is slightly chewier. Black quinoa has an earthy flavor and holds its shape the best of the two; it is commonly used to add crunch to salads.
If you like this recipe, try our Chicken & Quinoa Soup and Vegetarian Quinoa Soup recipes
Peruvian pork with quinoa soup
Looking for a soup that's low in calories but high in flavor and nutrients? This is the soup for you. This visually appealing dish will undoubtedly attract attention. Easy to make and popular with the whole family.
Ingredients
2

tablespoons

oil

700

grams

pork sirloin or shoulder

chop to ½ inch or smaller

1

teaspoon

salt

1

teaspoon

black pepper

1

cup

white quinoa

rinsed & strained

1

potato

1

carrot

1

onion

6

large

cloves garlic

1

cup

celery

chopped

1

medium-sized

bell pepper

1

cup

tomatoes

2

tablespoons

cumin

1

tablespoon

paprika

1

tablespoon

cayenne

1

tablespoon

oregano

½

cup

green peas

2

bay leaves

2

cups

pork broth or water

lime juice or lime

for garnish

parsley or cilantro

for topping
Instructions
Mix together the pork cubes and salt and pepper. Set aside.

Chop the potato, carrot, onion, garlic, celery, bell pepper, and tomatoes. Set aside.

In a pan at medium heat, add some oil and cook the pork till all the sides have browned. Remove and allow to cool.

With the remaining oil in the pot, cook the potatoes and carrots for 3 – 5 minutes until soft

Add the garlic, celery, bell peppers and tomatoes. Cook till aromatic and the tomatoes feel mushy.

Add back the pork to warm it back up, mix in the spices, cumin, paprika, cayenne, oregano and oregano.

Wash the quinoa and strain.

Add in the quinoa, green peas, bay leaves, and pork broth or water. Let this simmer together for 10 – 15 minutes or till the quinoa looks tender and fluffy.

Mix the soup often, making sure there is enough water or broth as quinoa absorbs liquids easily.

Serve in a bowl garnished with parsley or cilantro with a side of lime; mix it with lime juice before serving.
Nutrition
Nutrition Facts
Peruvian pork with quinoa soup
Amount Per Serving
Calories 251
Calories from Fat 81
% Daily Value*
Fat 9g14%
Cholesterol 37mg12%
Sodium 573mg25%
Potassium 662mg19%
Carbohydrates 26g9%
Protein 16g32%
Vitamin A 2358IU47%
Vitamin C 36mg44%
Calcium 69mg7%
Iron 4mg22%
* Percent Daily Values are based on a 2000 calorie diet.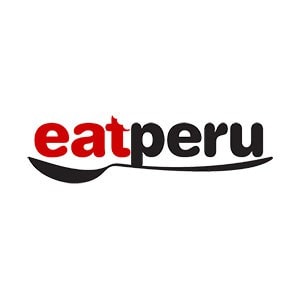 Peruvian foodie. I've been writing about the food of Peru for over 10 years. Read more about the Eat Peru team here