Pollo Saltado, a traditional Peruvian chicken stir-fry dish, is a fusion meal influenced by Chinese immigration, making it a 'Chifa.' Peruvian cuisine has been greatly influenced and inspired by Chinese immigrants who came to Peru in the 1800s.
This popular Peruvian stir-fry is composed of thinly sliced chicken marinated with vinegar, soy sauce, cumin and paprika spices, and salt and black pepper. Often mixed with French fries to create a nice crisp bite, these ingredients are seared to a wonderful brown color and tossed with tomatoes, bell peppers, red onion, and garlic to add vibrant color contrast.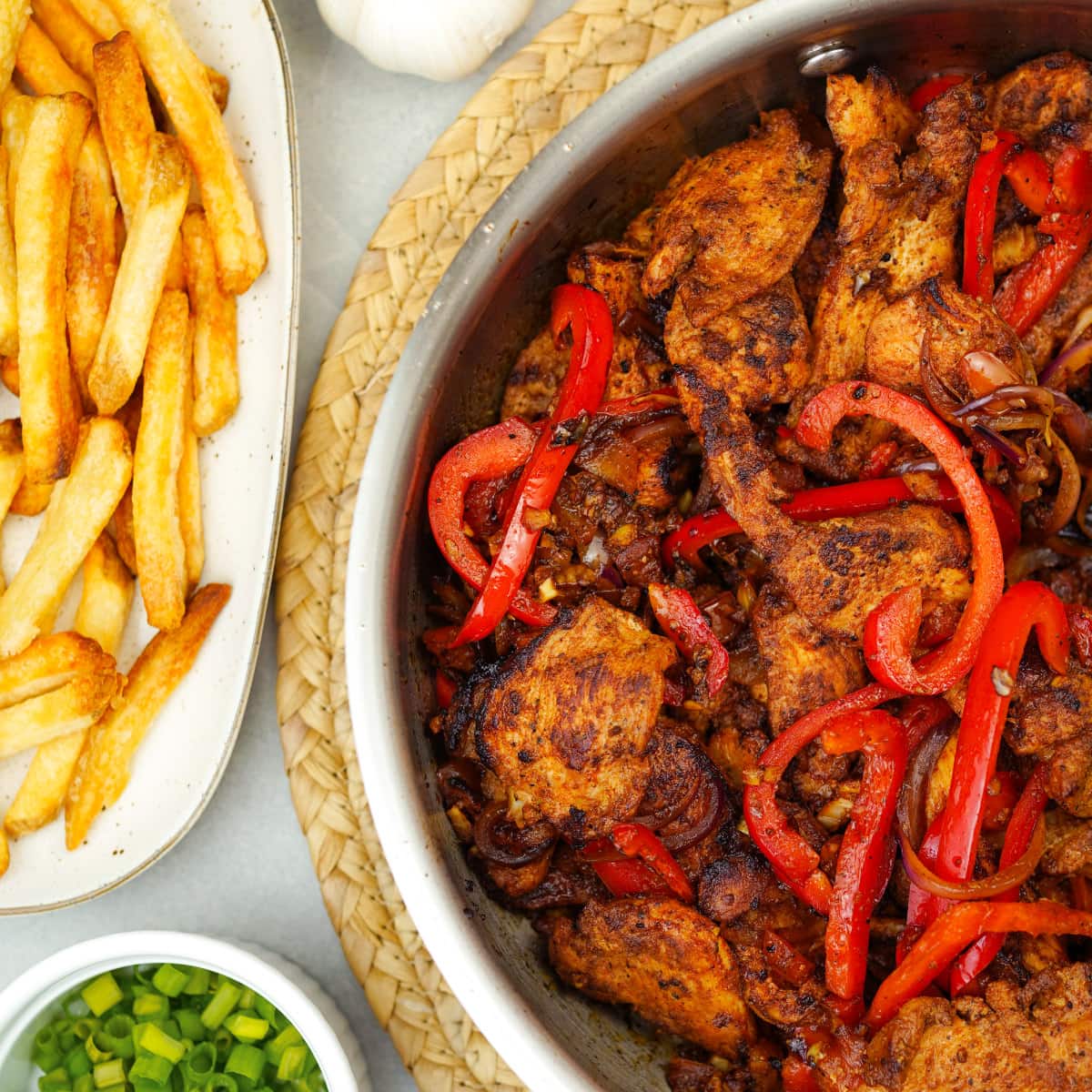 The French fries also can be served on the side so they don't lose their crispy texture. Top them with cilantro or green onions for a pop of color, and serve this delicious dish with a steaming cup of white rice.
This budget-friendly dish can also be accompanied by other vegetables to create a balanced, healthy meal.
The medley of Asian and Peruvian ingredients used to make this delicious stir-fry gives this dish an incredibly bold flavor. It's a great quick lunch or easy dinner option for the entire family on those busy nights.
The ingredients list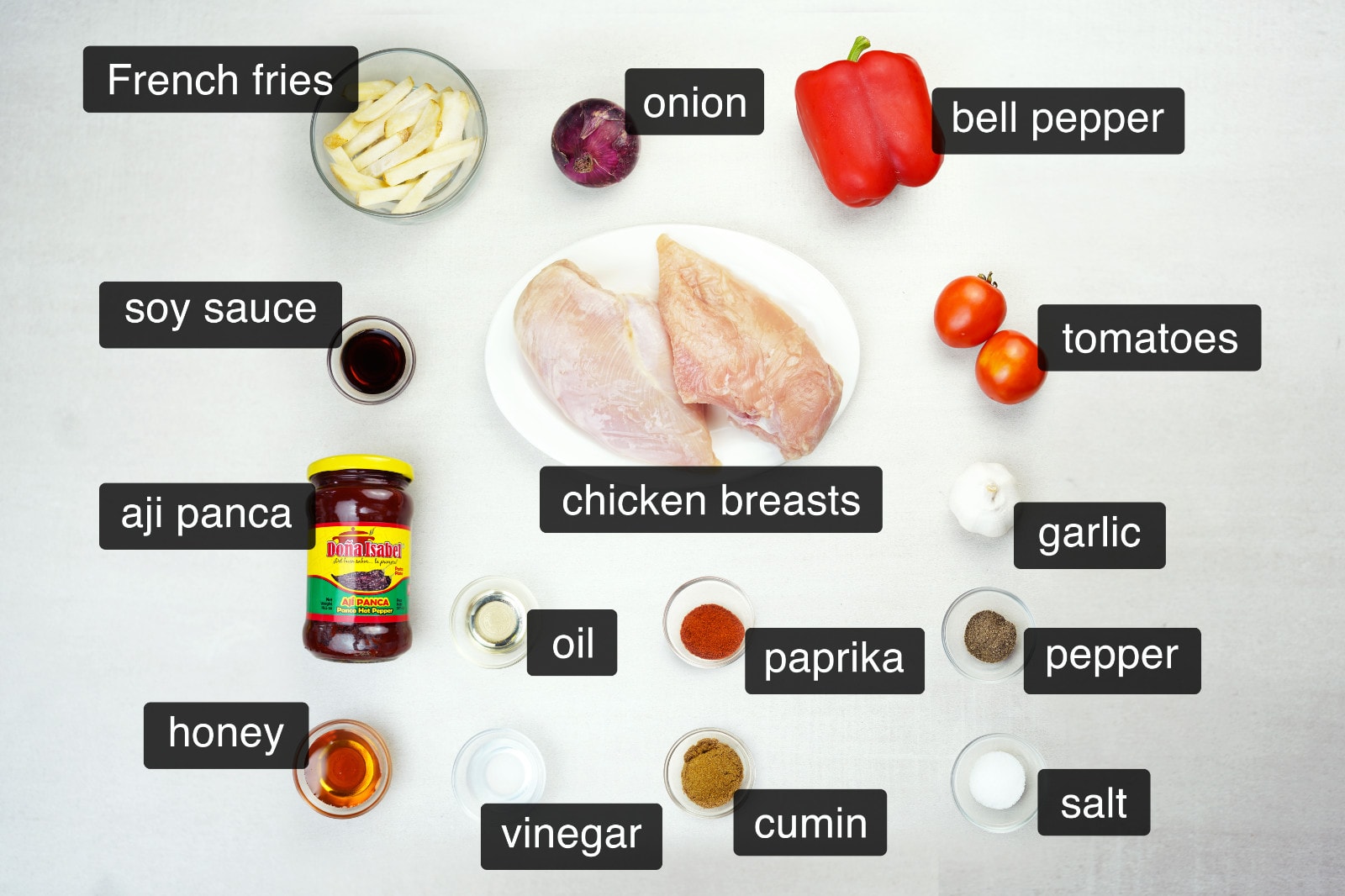 Chicken breasts – the main ingredient. Boneless chicken breast is considered to be the healthier part of the chicken.
Salt and Pepper – to help enhance the flavors of the dish.
Aji panca paste – a Peruvian red pepper paste with sweet and smokey undertones.
Soy sauce – to add an umami taste.
Vinegar – helps make the chicken juicy and tender.
Honey – for a little sweetness
Cumin and paprika – pinches of cumin and paprika add a depth of flavor.
French fries – the perfect side dish, adds a crunch
Red onion – gives a slightly sharp taste.
Garlic – an aromatic that adds sweetness as well as a strong flavor
Tomatoes – add color and a savory taste.
Bell pepper – gives the dish a nice crunch and has a naturally sweet and fruity taste.
Oil – for frying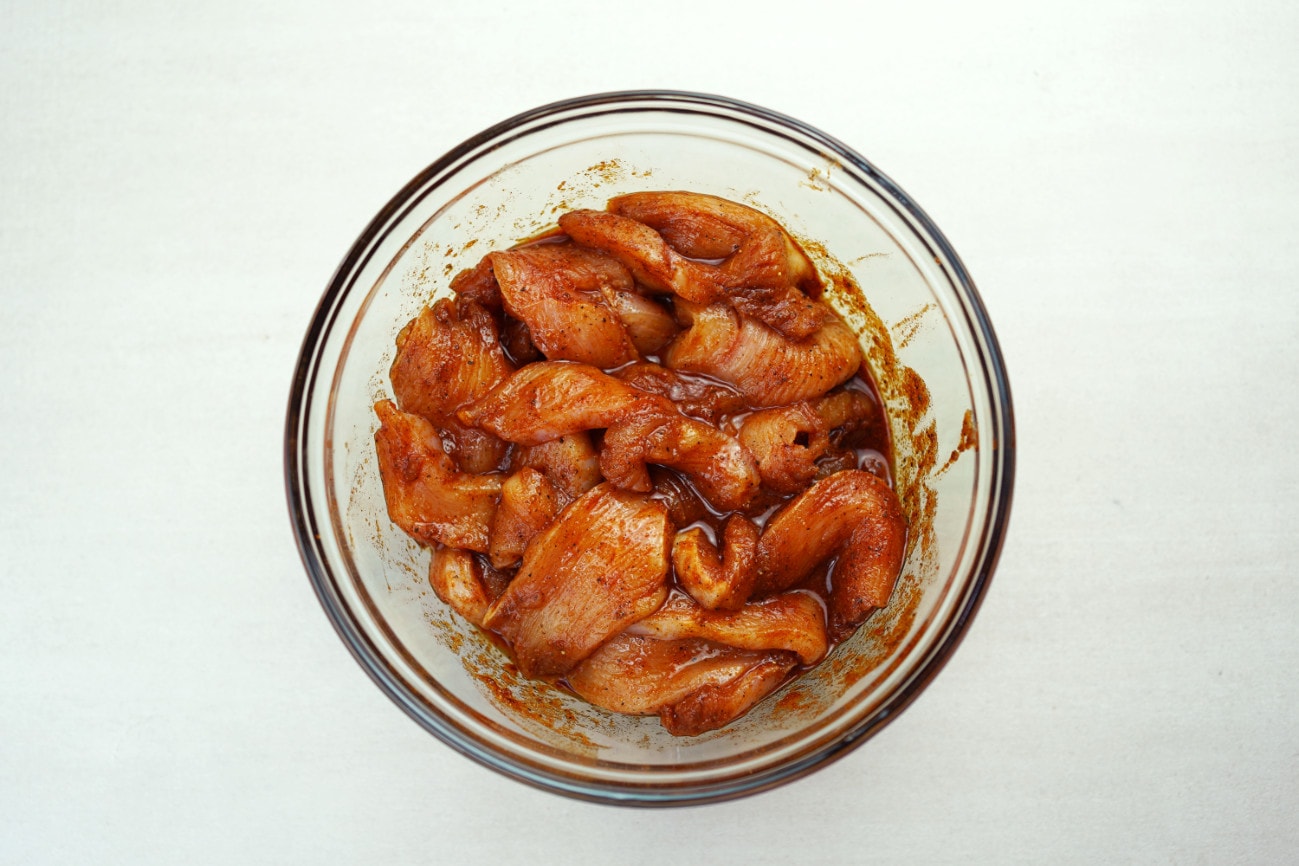 Alternatives & Recommendations
What are the alternatives to chicken?
There are many popular variations of 'saltado' dishes, like the delicious lomo saltado, which is similar to this recipe but uses beef instead of chicken. A vegetarian version of the dish can be made by swapping the chicken for shrimp or mushrooms.
What if there aren't any fries available?
Fries can be substituted for the perennial Peruvian staple, potatoes. Just add them while cooking the tomatoes. Slice the potatoes into wedges or thin strips; soak them in water for 30 minutes to help remove the starch. Pat them dry with a paper towel. Heat the oil in a pan or deep fryer, if you see small bubbles forming; carefully add the potatoes in. Fry for 5 – 8 minutes, stirring occasionally. Remove the potatoes and let cool over a wire rack or paper towel. Once the potatoes have cooled, fry them again for 5 to 7 minutes for extra crispiness. Cool and sprinkle with salt.
Do you need to add Aji Panca?
Aji panca adds heat, a bit of color, and a smoky flavor to the dish, but you can also substitute it with Aji Amarillo paste, a bright orange chili that has fruity flavor but adds a bit of heat. It's as spicy as Tabasco or Cayenne so don't go overboard with the aji amarillo pepper.
Quick tips
Depending on your preference, you can also add different vegetables like green peas, mushrooms, carrots, and leafy greens.
Paprika and cumin can also be substituted with basil, cloves, fresh cilantro, oregano, fennel, oregano, oregano, or thyme.
This dish is cooked at high heat, so make sure that all the ingredients are ready and chopped so the cooking process is easier.
To make the cooking process easier, marinate the chicken the night before. You can also keep the chicken breasts in the freezer to thaw out the day before.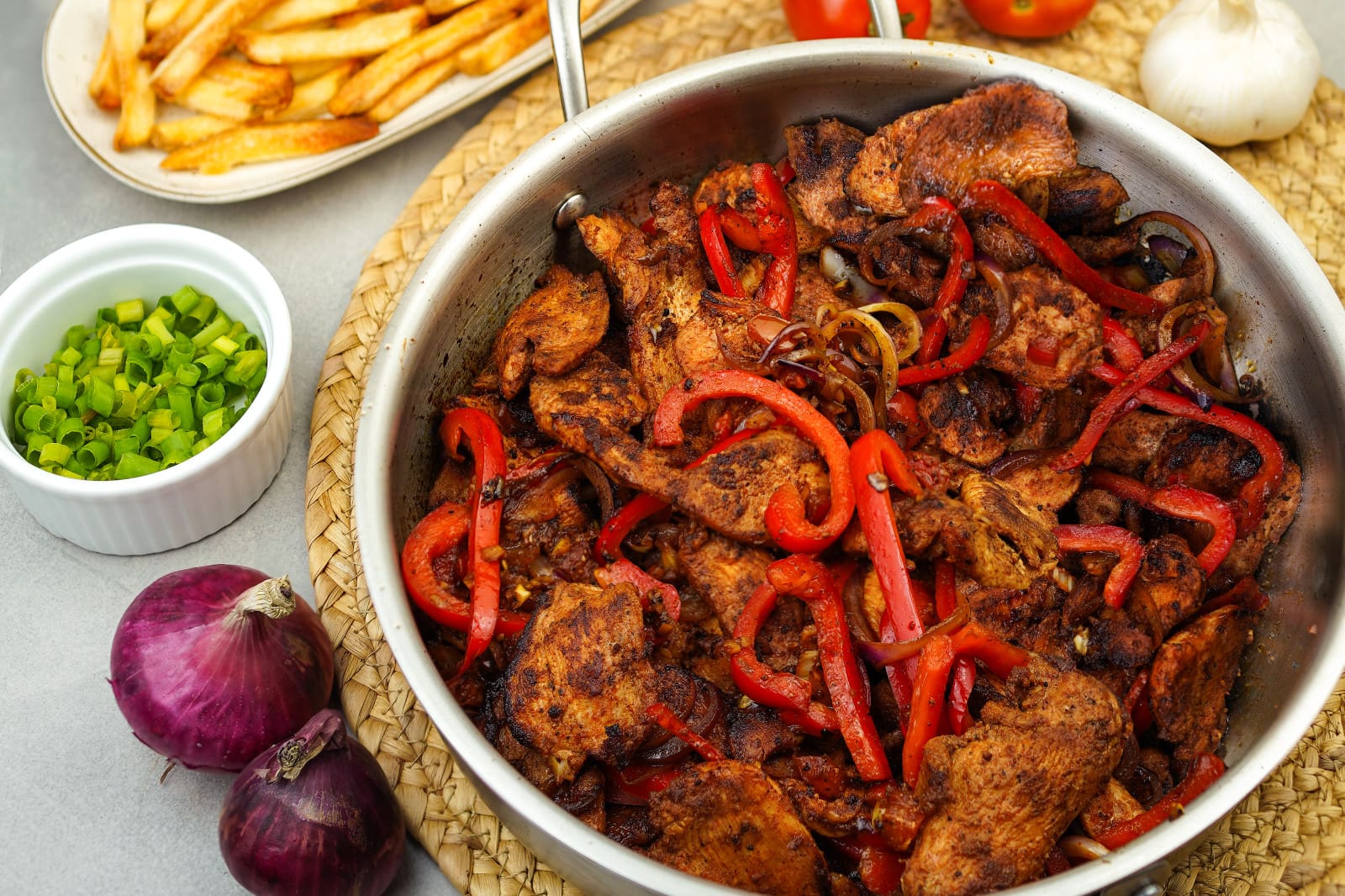 Frequently Asked Questions
Is Pollo Saltado Gluten Free?
If you use tamari instead of soy sauce, the dish is gluten-free.
What is Chifa?
Chinese dishes fused with traditional Peruvian dishes are generally called chifa. Originally from Peru, this type of dish has spread to neighboring countries such as Bolivia, Chile, and Ecuador.
How long can I keep the chicken marinating?
In the fridge, the chicken breast can be marinated for up to 24 hours. The flesh will start to break down if you marinate for much longer and this will change the texture of the dish.
How do I store pollo saltado?
Stir-fry dishes can be stored in an airtight container in the fridge for a week and in the freezer for two weeks. It can either be microwaved or left to thaw to be reheated in the pan for 3 – 5 minutes.
Pollo Saltado – Peruvian Chicken Stir Fry
Pollo saltado is one of the best-loved dishes in Peru. Usually made with cheap and readily available ingredients, this versatile and delicious dish is easy to prepare and tastes amazing.
Ingredients
2

medium-sized

chicken breasts

boneless

1

teaspoon

salt

1

teaspoon

pepper

1

tablespoon

aji panca paste

1 ½

tablespoon

soy sauce

1

tablespoon

vinegar

1

tablespoon

honey

1

tablespoon

cumin

optional

1

tablespoon

paprika

optional

1 ½

cup

French fries

frozen

1

medium

red onion

sliced

3

large

garlic cloves

minced

2

small

tomatoes

diced

1

large

bell pepper

sliced

oil

for cooking
Instructions
Slice the Chicken into strips and mix them in a bowl with salt, pepper, aji panca paste, soy sauce, vinegar, honey, cumin, and paprika. Set aside for 2 hours or overnight.

While waiting, fry or bake your fries according to the package instructions.

Once crisp, set it aside.

In a pan at high heat, add oil and heat it till it smokes. Sear the chicken for 2 – 3 minutes on both sides or till it looks a bit charred. Cook the chicken in batches to avoid over crowding.

After cooking the chicken set them aside. Turn the stove to medium heat, and pour in the leftover marinade if there are any. Mix it with the red onion, garlic, and tomatoes. Cook till these turn soft.

Place back the chicken and bell peppers. You can also add the fries at this stage. Toss it around to heat up the chicken.

Serve with fries and white rice on the side. Top with green onions or cilantro.
Nutrition
Nutrition Facts
Pollo Saltado – Peruvian Chicken Stir Fry
Amount Per Serving
Calories 283
Calories from Fat 99
% Daily Value*
Fat 11g17%
Cholesterol 48mg16%
Sodium 1022mg44%
Potassium 742mg21%
Carbohydrates 28g9%
Protein 19g38%
Vitamin A 1200IU24%
Vitamin C 48mg58%
Calcium 34mg3%
Iron 2mg11%
* Percent Daily Values are based on a 2000 calorie diet.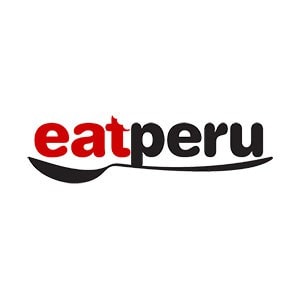 Peruvian foodie. I've been writing about the food of Peru for over 10 years. Read more about the Eat Peru team here