Crema de Zepallo is a deliciously creamy soup made with squash, cream, onions, and potatoes. A dish that's cheap, healthy, and super easy to whip up!
We could write volumes on types of squashes, but for now, all you need to know is that the type of squash that is usually used in Peru for this soup is the pumpkin grown throughout the country (known as zapallo in Spanish) which is very similar in shape and taste to the orange pumpkin that is widely available in the US.
It can also be made with zapallo loche, which is the butternut squash that grows in Peru, and this makes for an even creamier soup. The good news for you is that this versatile recipe works well with most other squashes similar to the two we've just described.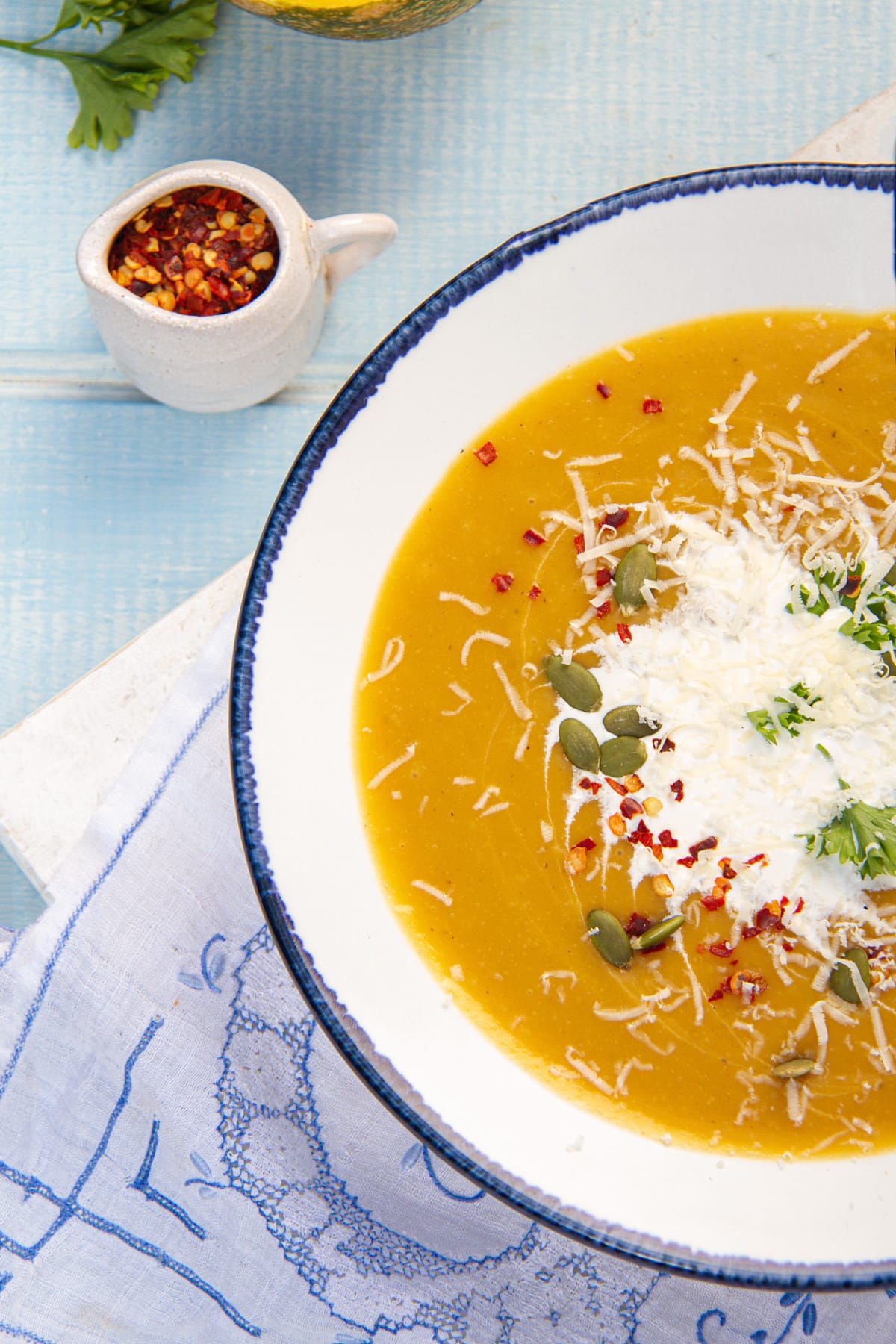 Throughout Latin America, and especially in Peru, soups are invariably homemade. The habit of eating canned soups hardly exists. Therefore, many of the soups are easy to prepare and are made fresh right before lunch or dinner time.
This soup fits in perfectly within that scenario because it's very easy to make and requires few ingredients.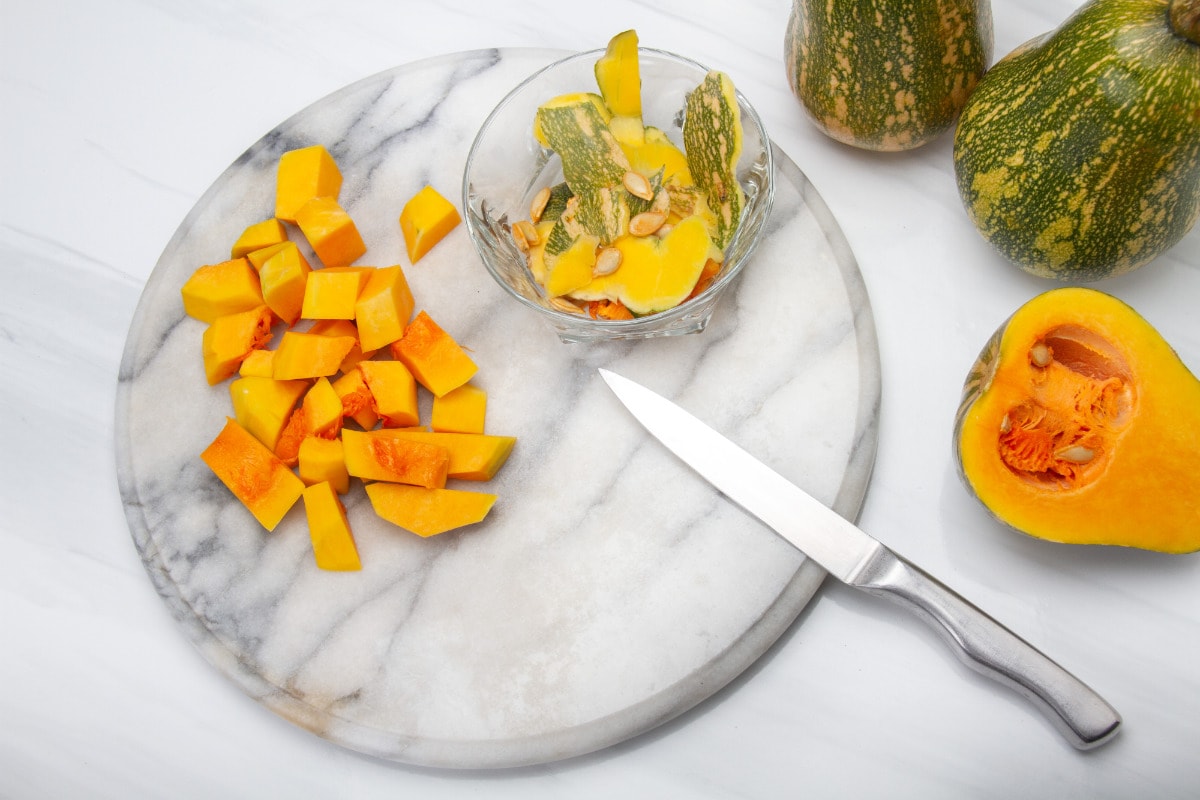 What is the difference between Peruvian Squash Soup and other pumpkin soups?
Peruvian squash soup is quite similar to other pumpkin soup recipes. Pumpkins have been consumed since pre-Hispanic times, back when the recipe was little more than a mix of mashed potato with pumpkin and water cooked on hot stones.
However, Peruvian squash soup is creamier than other pumpkin soups. This is due to two of the ingredients used: the starch from the potatoes and the milk cream.
Another important difference is that several of the ingredients are fried in butter, which adds a lot of flavor.
And finally, there's the broth; because this squash soup is prepared with chicken broth, not a single drop of water. Of course, our trusty red onion, typical of Peruvian cuisine, also plays an important part in the mix of flavors.
Crema de Zapallo
Creamy Peruvian squash soup. In Peru, they take soups very seriously. Crema de Zapallo is the perfect example of a tasty soup with smooth texture, that's also loaded with antioxidants and nutrients.
Ingredients
2-3

ripe squashes

butternut squash or orange pumpkin, 1.4 kg.

3

large

potatoes

450 g.

1

red onion

80 g.

4

cups

broth

1 l.

1

chicken broth cube

1

tsp

thyme

½

cup

light cream

120 ml

3

tbsp

butter

2

cloves

garlic

Salt and pepper to taste

Optional: ½ cup cream, ¼ cup grated Parmesan cheese, peeled pumpkin seeds, and hot pepper flakes. 
Instructions
Wash the squashes very well, and dry them. Then peel them with a sharp knife. Cut them in half, and scrape out the seeds with a spoon. Cut into cubes of approximately two centimeters.

Wash and peel the potatoes. Then cut them into cubes of three centimeters. Place them in a bowl of water to prevent them from turning black.

Lastly, peel the onions. Chop them into thin strips. Peel the garlic, and cut into small pieces.

Select a medium-sized pot and place it over a high heat. Immediately add the butter, onions, and garlic. Cook for about three minutes. Stir with a spatula from time to time to prevent the ingredients from sticking to the bottom.

Continue cooking; drain the potato cubes and add to the pot. Cook for about three more minutes.

Then add the cubed squash. Stir well.

Pour all the broth into the pot. Add the crumbled concentrated bouillon cube, thyme, salt, and pepper to taste.

Cover the pot and cook over a high heat for approximately fifteen minutes, until the potatoes and pumpkins are cooked. Turn off the stove. Remove the pot from the heat and let it cool down for about ten minutes.

Next, pour the contents of the pot and the single cream into the electric blender jar. Blend for at least three minutes, until you get a creamy consistency. If your blender is small, you might have to blend the contents in two or three batches.

Serve the soup in large bowls, adding a little cream to each serving. Sprinkle with the Parmesan cheese, pumpkin seeds, and hot chili flakes, if you wish.
Nutrition
Nutrition Facts
Crema de Zapallo
Amount Per Serving
Calories 291
Calories from Fat 81
% Daily Value*
Fat 9g14%
Cholesterol 26mg9%
Sodium 693mg30%
Potassium 1373mg39%
Carbohydrates 52g17%
Protein 5g10%
Vitamin A 27203IU544%
Vitamin C 76mg92%
Calcium 149mg15%
Iron 3mg17%
* Percent Daily Values are based on a 2000 calorie diet.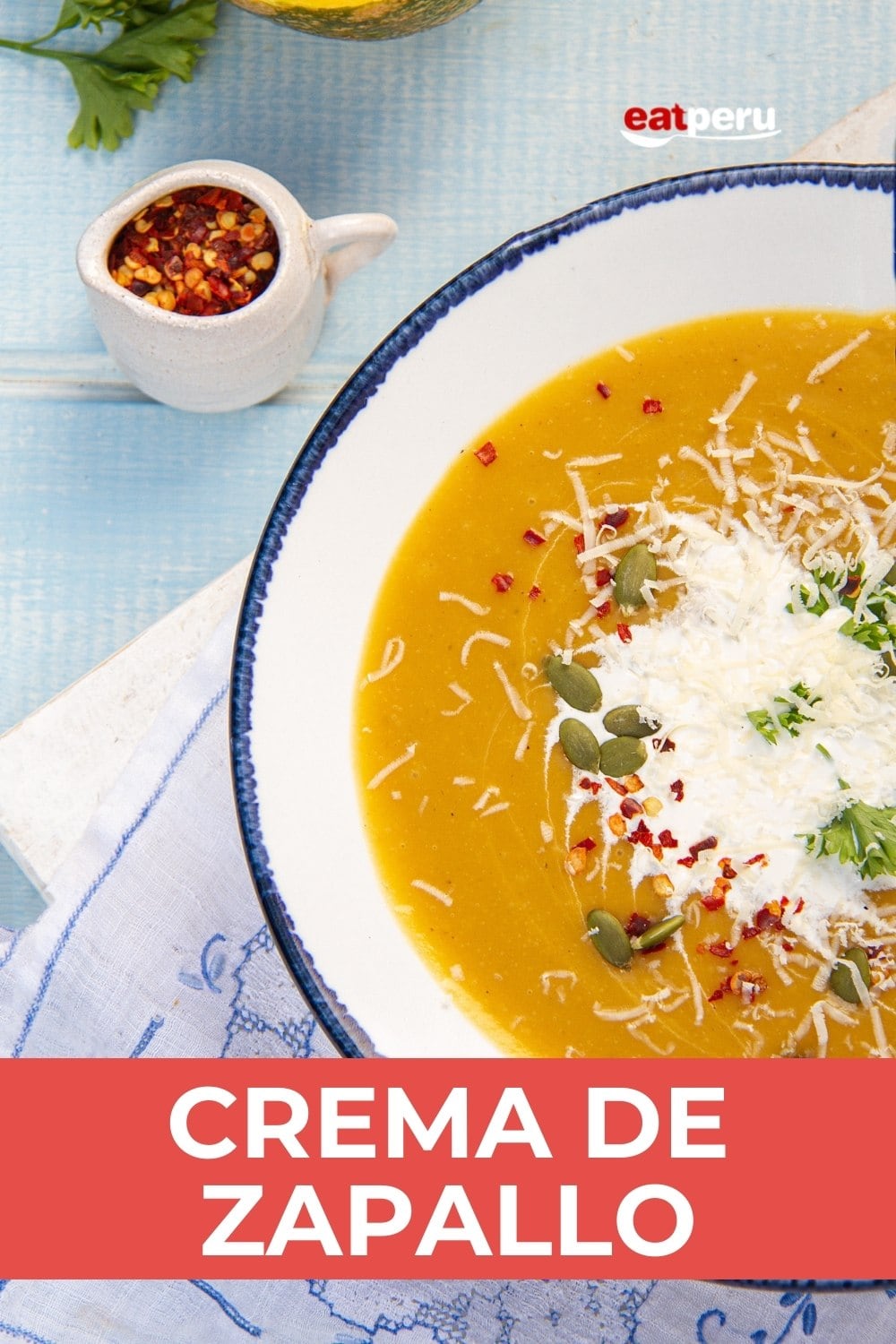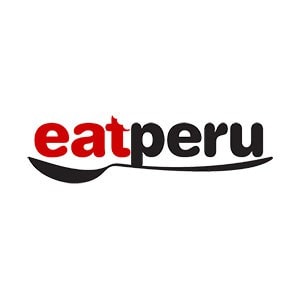 Peruvian foodie. I've been writing about the food of Peru for over 10 years. Read more about the Eat Peru team here