The solterito arequipeño, also known as solterito peruano, solterito de queso, or simply "Peruvian solterito", is a well-known dish of southern Peruvian cuisine, with the characteristic spicy flavor of the region due to the presence of the padrón pepper among its ingredients.
The word 'solterito' might sound strange, even if you know a little Spanish, since it refers to a single person (literally "little single man"). This is obviously an odd name for a plate of food.
Where does the name 'solterito' come from?
In the first place, it is important to mention that there are few recipes similar to this one, and that there are also several theories that speculate about the origin of its name.
According to some theories, this Peruvian salad recipe is called solterito because it does not contain meat. Another possible explanation is that it is an ideal dish for a single person. Traditionally, the original dish, served up in homes and restaurants in Arequipa, was light and might have been favored by single people who took care of their appearance.
Fresh cheese, a key ingredient
Fresh cheese or queso fresco is the main ingredient in this dish, its characteristic intense flavor and its pleasant texture give this salad a unique personality, which is why it is the first ingredient to have on hand before starting this recipe.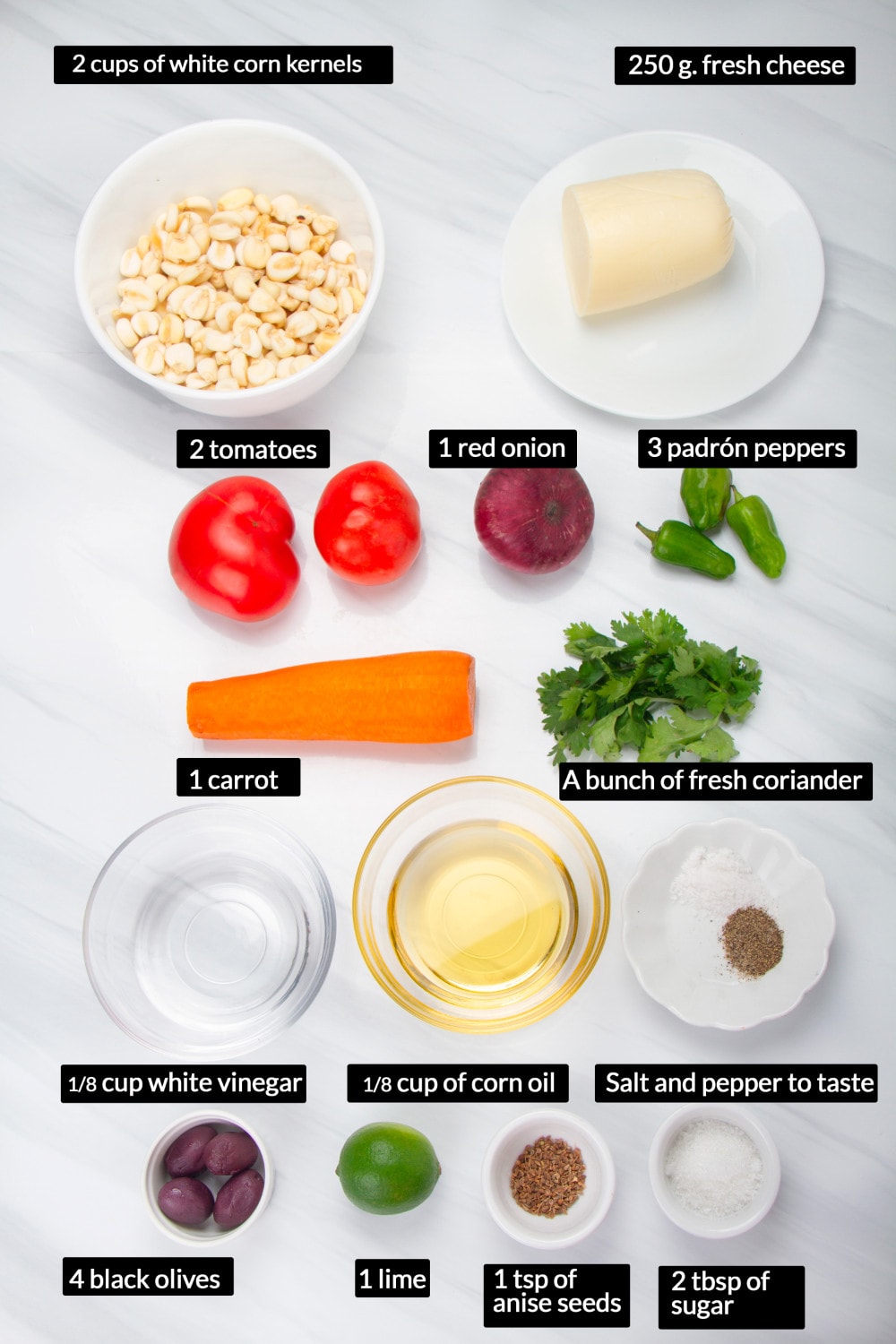 How to prepare this Peruvian chopped salad
There are several ingredients to take into consideration when preparing this dish. They are fresh cheese (a type of un-aged, white cheese known as queso fresco in Peru and other Spanish-speaking countries), red onion, tomato, carrot, corn (Andean corn or Peruvian corn are preferred) and black olives (or green olives).
Cut the vegetables into cubes, cook the corn until it is tender, and add anise seeds to season it. To season the chicken, add coriander, corn oil, vinegar, and pepper. This will give you the simplest and most perfect solterito ever. However, you should keep in mind that solterito salad should always be served cold.
Step 1: Heat the stove to medium-high and combine water, sugar, and anise seeds. Once boiling, add white corn kernels and cook semi-covered for 10-15 minutes until tender. Adjust cooking time for non-fresh kernels. Turn off the stove, drain excess water, and transfer corn to a mixing bowl.
Step 2: Peel and dice the carrot into 5mm squares. Keep the carrot raw and add it to the mixing bowl.
Step 3: Cube the fresh cheese to match the carrot size and add to the bowl.
Step 4: Prep the remaining ingredients: peel and dice onion; halve, de-seed, and chop padrón peppers; dice tomatoes and remove seeds (optional); chop and de-seed olives. Add all to the bowl.
Step 5: Finely chop cilantro, including fine stems, and set aside. Mix oil, vinegar, lime juice, salt, and pepper in a separate bowl.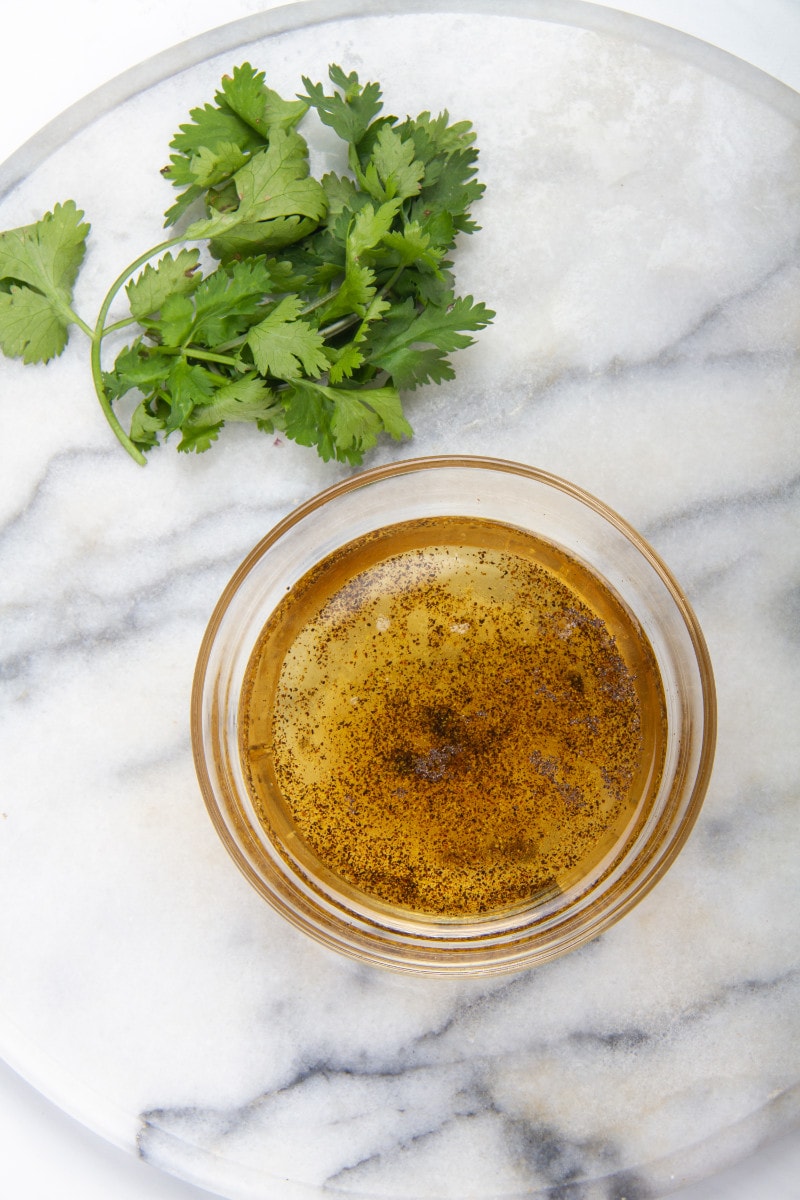 Step 6: Pour dressing over the vegetables and mix well. Serve with chopped cilantro and your choice of meat.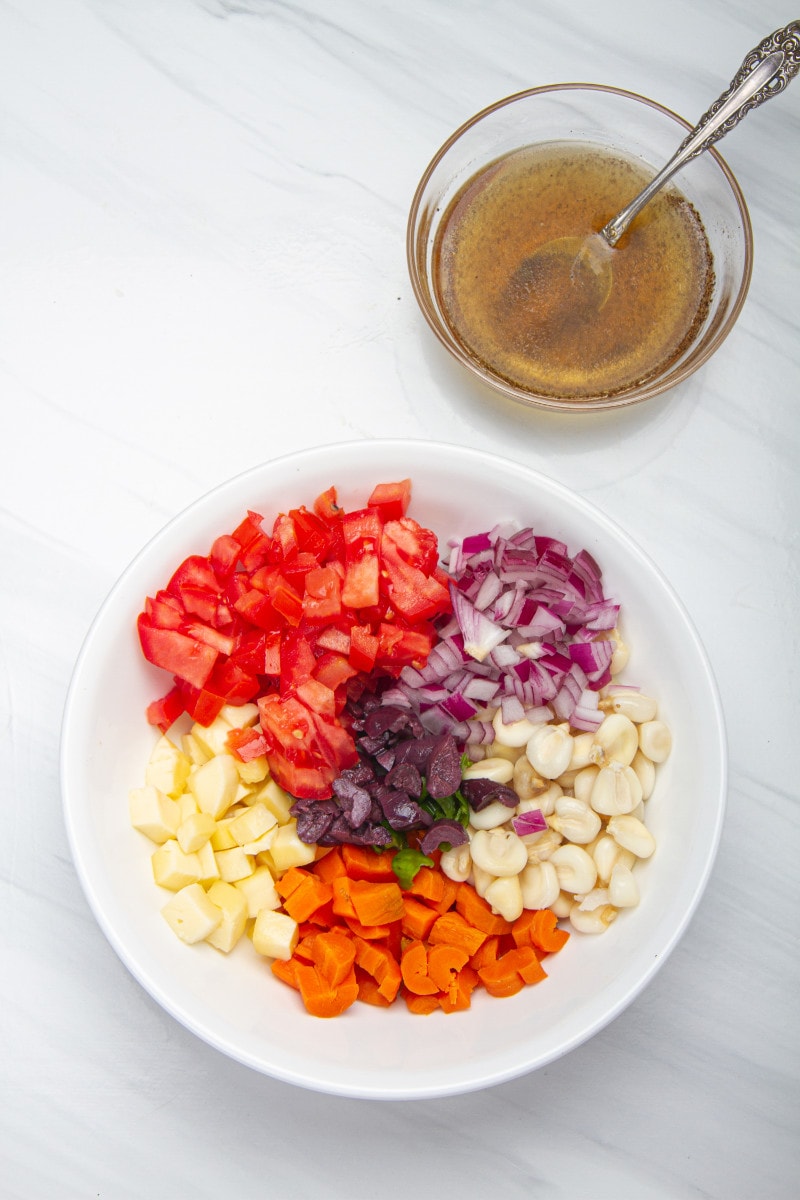 You can find queso fresco in ethnic groceries and supermarkets. Instacart and Walmart also stock Peruvian queso fresco brands worth considering. Amazon Fresh stocks queso fresco brands from the USA. You can also use feta cheese in place of the queso fresco.
Large white corn or choclo corn is the most authentic type of corn kernel to use in this recipe but you can substitute it with regular store corn, frozen corn, or hominy if you can't find this variety of corn.
Solterito Corn Salad
Delicious Peruvian salad of corn, cheese & tomatoes. Easy to prepare and a perfect side dish for meats.
Ingredients
2

cups

white corn kernels

250 g

1

cup

fresh cheese

(queso fresco) 250 g

2

tomatoes

250 g

1

red onion

100 g

3

padrón peppers

1

carrot

100 g.

1

bunch

fresh coriander

⅛

cup

white vinegar

⅛

cup

corn oil

you can also use olive oil, canola oil or sunflower oil

Salt and pepper to taste

4-6

black olives

1

lime

1

teaspoon

anise seeds

2

tablespoons

sugar
Instructions
Turn the stove on to medium high heat. Add a couple of liters of water, two tablespoons of sugar and the anise seeds. When the mixture begins to boil, add the kernels of white corn. Cook half covered for ten to fifteen minutes until tender. If your corn kernels are not fresh, you will need to wait at least ten more minutes. Taste them until they feel smooth. Then turn off the stove and remove the pot. Drain excess water or strain through a strainer. Put the corn into a mixing bowl.

Peel the carrot, and cut it into small squares of approximately 5 millimeters. Some people cook their carrots before adding them to a salad recipe, either boiling them or microwave-cooking them. We will use raw carrots. Put the uncooked chopped carrots in a large mixing bowl.

Next, cut the fresh cheese into squares of the same size as the carrots, and add them to the bowl.

Peel the onion and dice. Similarly, cut the padrón peppers in half, remove the veins and seeds, and then chop them finely. Dice the tomatoes (remove the seeds if you wish). Cut the olives into pieces, and extract the seeds. Put all the freshly cut ingredients in the bowl.

Make the dressing by cutting the cilantro into small pieces, including the fine stems. Set aside. Mix in a small bowl: the oil, vinegar, lime juice, salt and pepper. Stir well.

With all ingredients ready, pour dressing into vegetable bowl and stir well. When serving, add the chopped cilantro. Enjoy accompanied by white or red meats.
Notes
If you wish you can add more black olives and extra virgin olive oil at the end
Nutrition
Nutrition Facts
Solterito Corn Salad
Amount Per Serving
Calories 313
Calories from Fat 153
% Daily Value*
Fat 17g26%
Cholesterol 31mg10%
Sodium 302mg13%
Potassium 633mg18%
Carbohydrates 34g11%
Protein 11g22%
Vitamin A 6326IU127%
Vitamin C 132mg160%
Calcium 166mg17%
Iron 1mg6%
* Percent Daily Values are based on a 2000 calorie diet.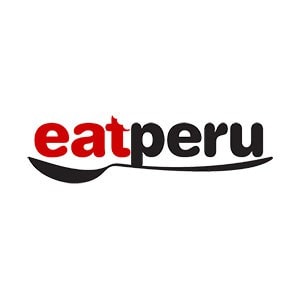 Peruvian foodie. I've been writing about the food of Peru for over 10 years. Read more about the Eat Peru team here