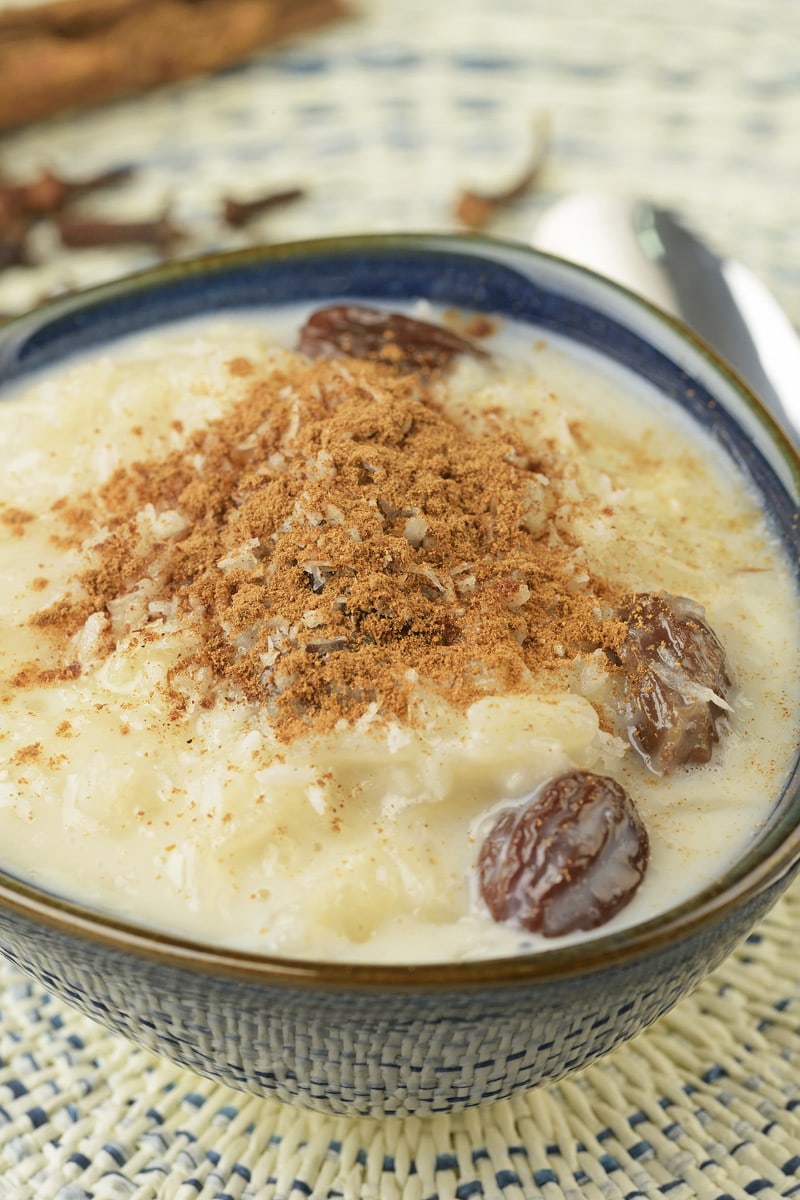 Craving a satisfying Peruvian dessert after your main course? We've got the perfect recipe to complete your full course menu from South America's hottest food destination. Arroz con leche will definitely hit the sweet spot!
Try this combination of white rice, cinnamon, cloves, sugar, evaporated and condensed milk tonight! Trust us, your taste buds will love you. If you're the kind of person who likes to impress your dinner guests (or your immediate family) with the background to a dish, keep reading.
Or scroll straight down for the recipe and get started right away!  
Origins of arroz con leche
We'll start by saying that arroz con leche isn't an exclusively Peruvian dish (Mexican rice pudding is another popular dessert in Latin America). In fact, it's not even exclusive to Latin America. Most countries and modern cuisines have some sort of variation of the dish using rice, milk and some sort of sweetening agent like sugar or honey. It's believed to hail from China or India, like its main ingredient, rice.
When rice made its way over to Spain (and the rest of Europe) hundreds of years ago, this recipe likely traveled along with it.
The Spanish then came to Peru, bringing along rice, cows and sugar, and voilá: the foundations for Peruvians' love affair for arroz con leche were laid.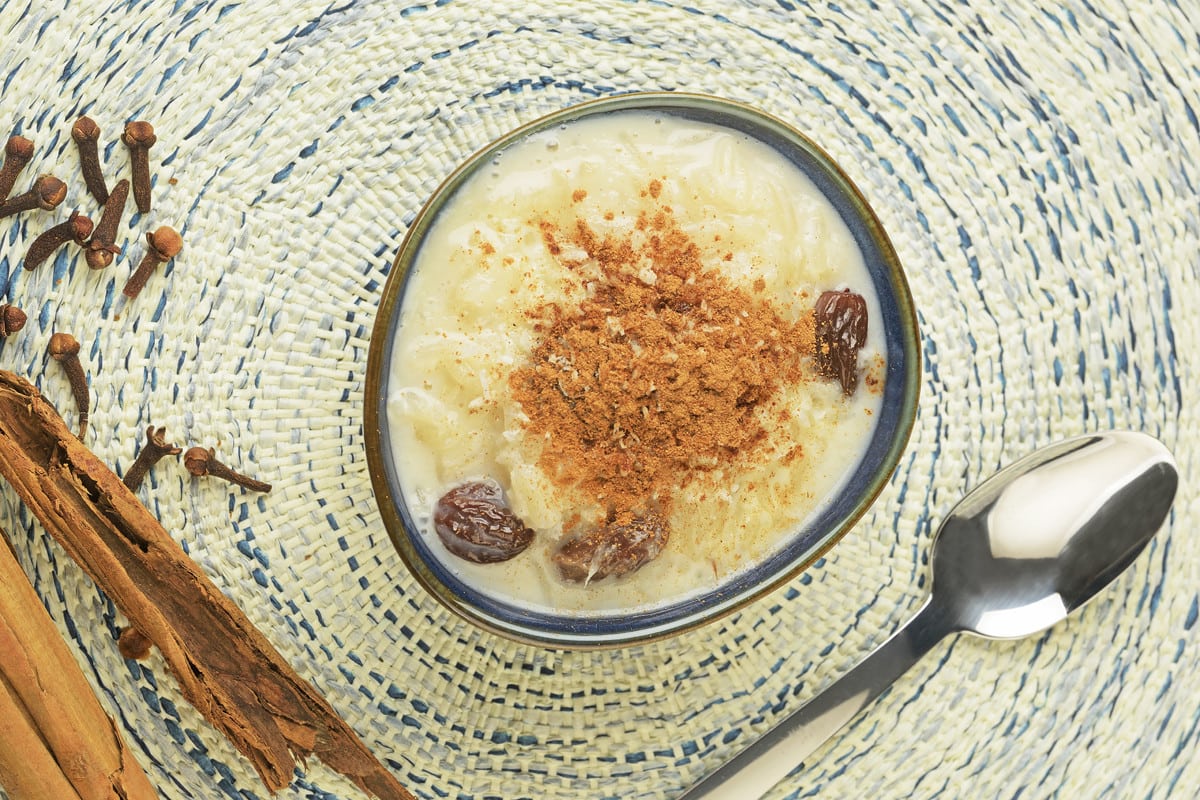 Peru boasts an incredible variety of ecosystems, several of which are perfect for rice cultivation. The country also possesses an abundant supply of water for irrigation. Logically, rice production grew quickly, and it is now undeniably the absolute staple food of the nation. Arroz con leche – which can be made with leftover rice – is popular across all age-groups.
Many Peruvians also believe that the dish is much more Peruvian than it actually is. So, what's behind this emotional connection to a simple pudding? Childhood nostalgia? That undoubtedly plays a role, but we also believe it's because it's often served together with mazamorra morada—the purple rice pudding that is certainly a Peruvian creation—and its ubiquitous availability.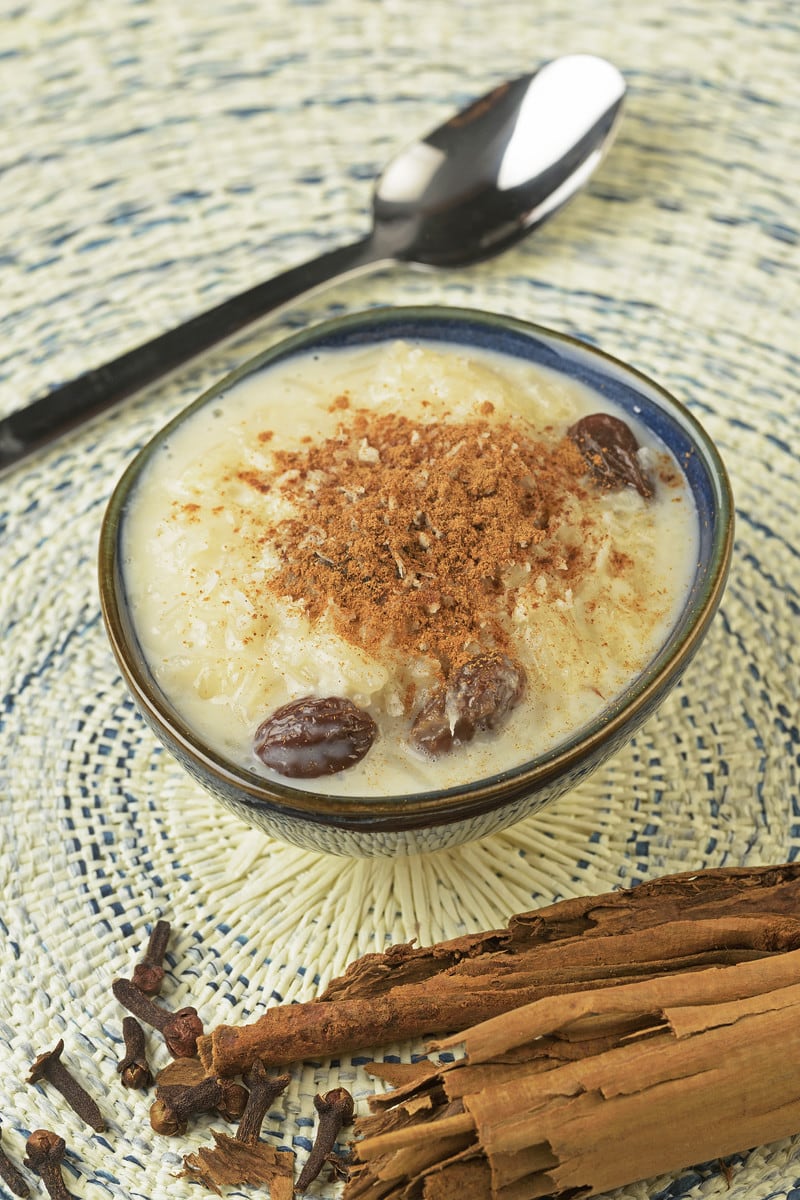 Variations to try
The recipe we offer you below is the most classic version: evaporated milk, sweetened condensed milk, cinnamon, cloves, sugar and lemon rind. However, the great thing about this recipe is its versatility. You can really experiment by changing some of the ingredients and tasting the results.
I used purely evaporated milk because it's a common ingredient in Peru – fresh, whole milk is harder to come by in many areas. If you do want to use whole milk, use ¾ of a cup rather than a cup to make sure you get the same creamy texture.
For vegetarians and vegans, we haven't tried making it with non-dairy milk like almond or rice milk, but it should work. Just make sure to increase the amount of sugar – to compensate for the lack of sweetened condensed milk.
You can also swap the raisins for other dried fruits like apricots, replace the sugar with honey, or add a shot of pisco at the end for a dessert with more of a punch (that variation would obviously not be apt for a children's party!).
Another variation on this theme is the popular Peruvian dessert called Quinoa con Leche, which uses quinoa instead of rice.
One of the most delicious variations, also often sold at the street food stands that sell mazamorra morada, is arroz zambito. It's basically arroz con leche, but sweetened with raw sugar jaggery (known as chancaca in Spanish) instead of normal sugar, which gives it a really distinct and irresistible flavor. If you get the opportunity to try it, please do so.
Your sweet tooth is probably wondering when we'll stop talking and start cooking because it wants to see if this recipe is really as good as it sounds. So, let's whip up this Peruvian rice pudding quickly because as they say: the proof is in the pudding!
Ingredients: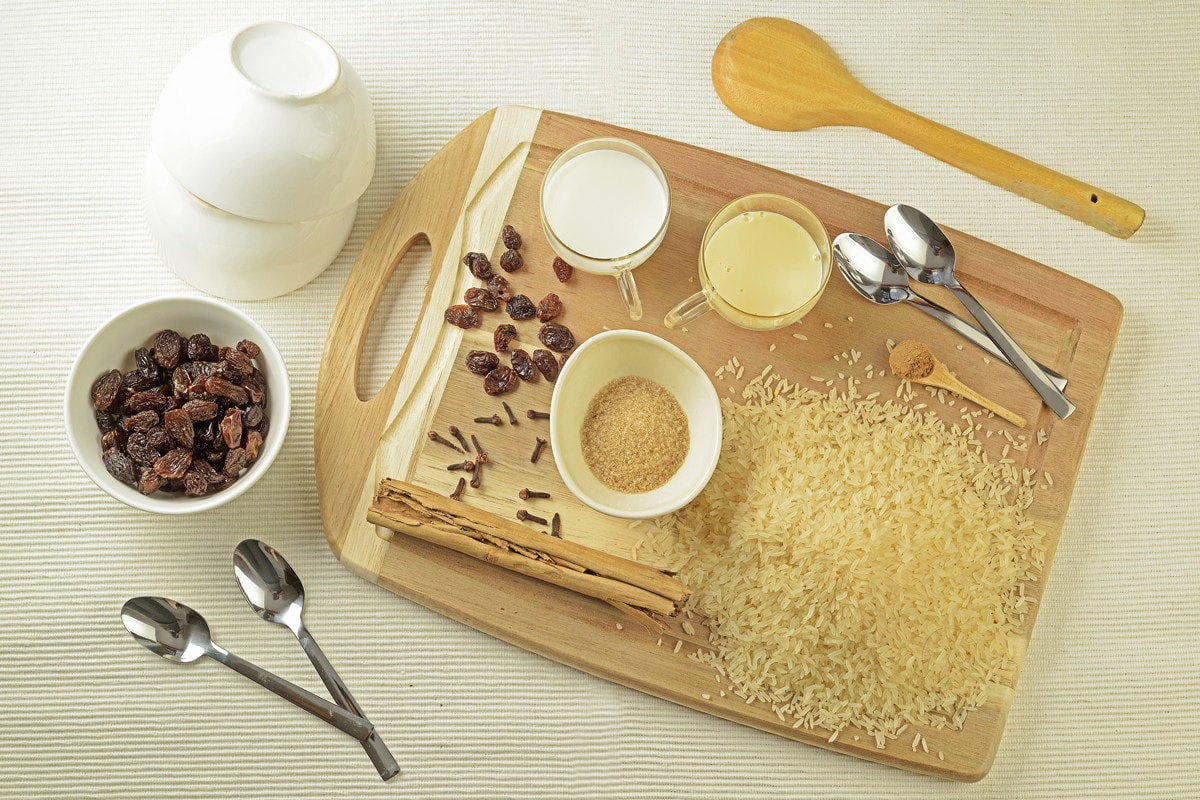 Arroz con leche Peruano and parties
The nostalgic element of the dish is probably best illustrated when we consider an important event in Peruvian culture, the party. Peruvians are very sociable and extremely family-oriented, and parties are an essential part of the culture. Birthdays, baby showers, quinceañeras, anniversaries, weddings, and even christening parties: all perfect opportunities for hosts to pamper their guests.
In Peru, food has a much more important role at parties than in many Western countries, and hosts often even serve complete meals for parties with dozens of guests.
Here are a couple of other quirky facts about Peruvian party habits.
1: The notorious absence of any sort of serious timekeeping. If you've ever organized a party, you'll remember how important it is to know what time your guests will be there and when they're likely to leave. At kid's parties there are often clowns or other entertainers that need to do their show at a specific time, and you don't want your kids to miss out on these. You also want to make sure the snacks are fresh and drinks are cool, right? Well, good luck achieving that in Peru! Most people resort to announcing the party starts 2-3 hours before they would actually like it to start, and there's no way of knowing when the last guest is going to leave.
2: Birthday party cakes aren't cut and served until midnight. Yes, you read that correctly, midnight. Even if the birthday started at 3pm. This ties into the fact we just mentioned, where the timing of Peruvian parties is all over the place, and this aspect is a surefire way to try and keep the party going for as long as possible.
Arroz con Leche dessert recipe
A delicious combination of white rice, cinnamon, cloves, sugar, evaporated and condensed milk for a sweet treat. Easy to prepare, easy to eat.
Ingredients
1

cup

short-grain rice

3

cups

water

1

cup

evaporated milk

½

cup

sweetened condensed milk

¼

cup

brown or raw sugar

2

large cinnamon sticks

5

cloves

1

tablespoon

powdered cinnamon

¼

cup

raisins
Optional:
1

rind

lime

or 1 tablespoon orange peel

2

tablespoons

grated or desiccated coconut

to serve
Instructions
Place the rice, cloves, cinnamon sticks, raisins and water in a medium-sized pot. It might be necessary to break the cinnamon stick into pieces to ensure the flavor really comes out. (Optional: add lemon rind or orange peel here.)

Serve warm or cold in individual cups or bowls, topping it off with a generous dusting of powdered cinnamon (and grated coconut, if using). Enjoy!
Notes
Weight per serving: 6 ounces (180 ml)
Nutrition
Nutrition Facts
Arroz con Leche dessert recipe
Amount Per Serving
Calories 488
Calories from Fat 81
% Daily Value*
Fat 9g14%
Cholesterol 23mg8%
Sodium 125mg5%
Potassium 435mg12%
Carbohydrates 91g30%
Protein 12g24%
Vitamin A 249IU5%
Vitamin C 2mg2%
Calcium 336mg34%
Iron 2mg11%
* Percent Daily Values are based on a 2000 calorie diet.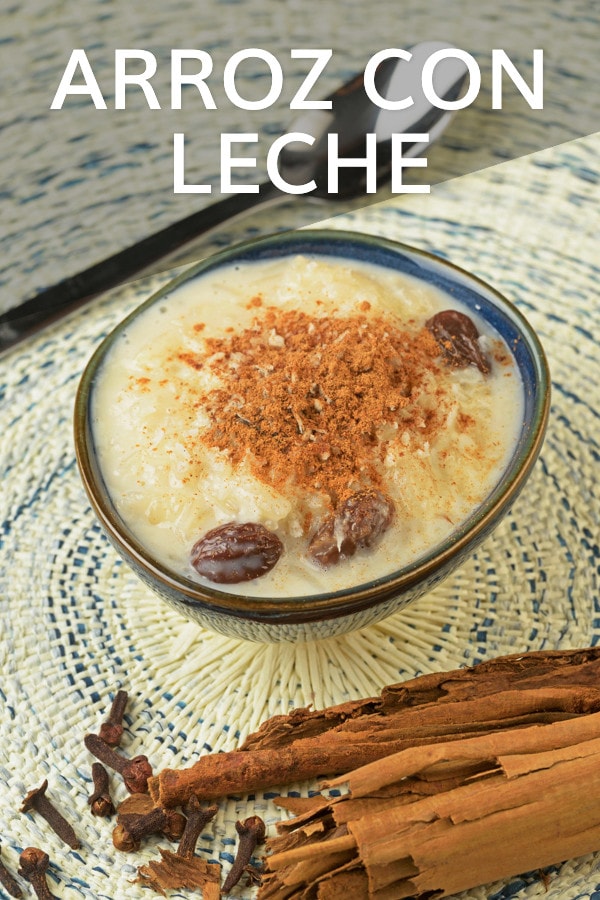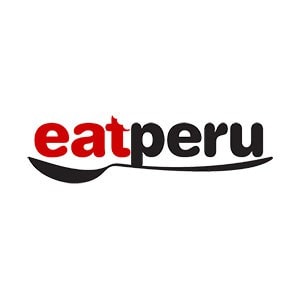 Peruvian foodie. I've been writing about the food of Peru for over 10 years. Read more about the Eat Peru team here