Budín de pan is simple, peasant food. A dessert for the ordinary, working class Peruvian. And there's a reason it has remained a favourite dessert for decades. It's delicious and easy to make.
We'll admit that "bread pudding" might not sound quite as mouth-watering as chocolate nougat dessert, sponge cake, or creamy flan. But when you add some crusty bread to full-fat milk, eggs and sugar and add raisins, vanilla, caramel and lemon zest, the magic happens. You have to try it.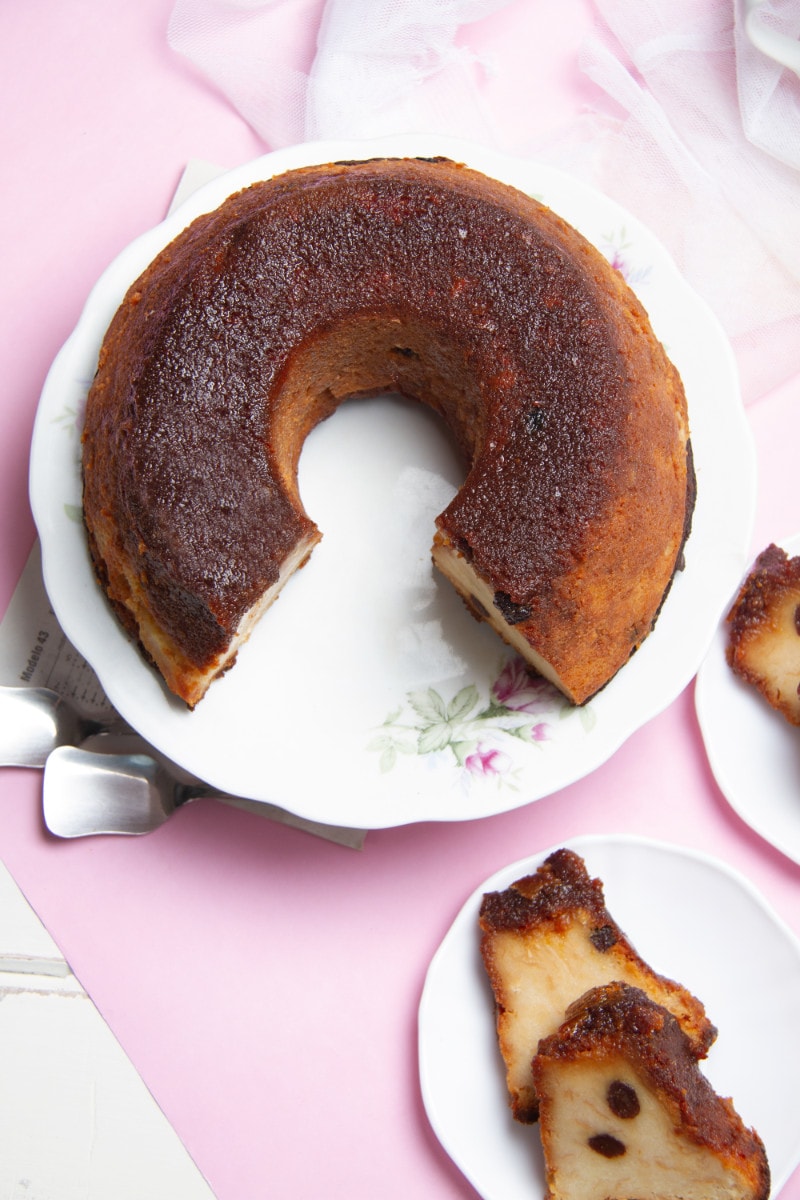 Budín is the Spanish for pudding (in case you hadn't guessed it) and de pan means "of bread".
This pudding made of bread is sweet, very sweet, and will leave an aroma in the kitchen that begs you to return for second helpings. Don't say we didn't warn you!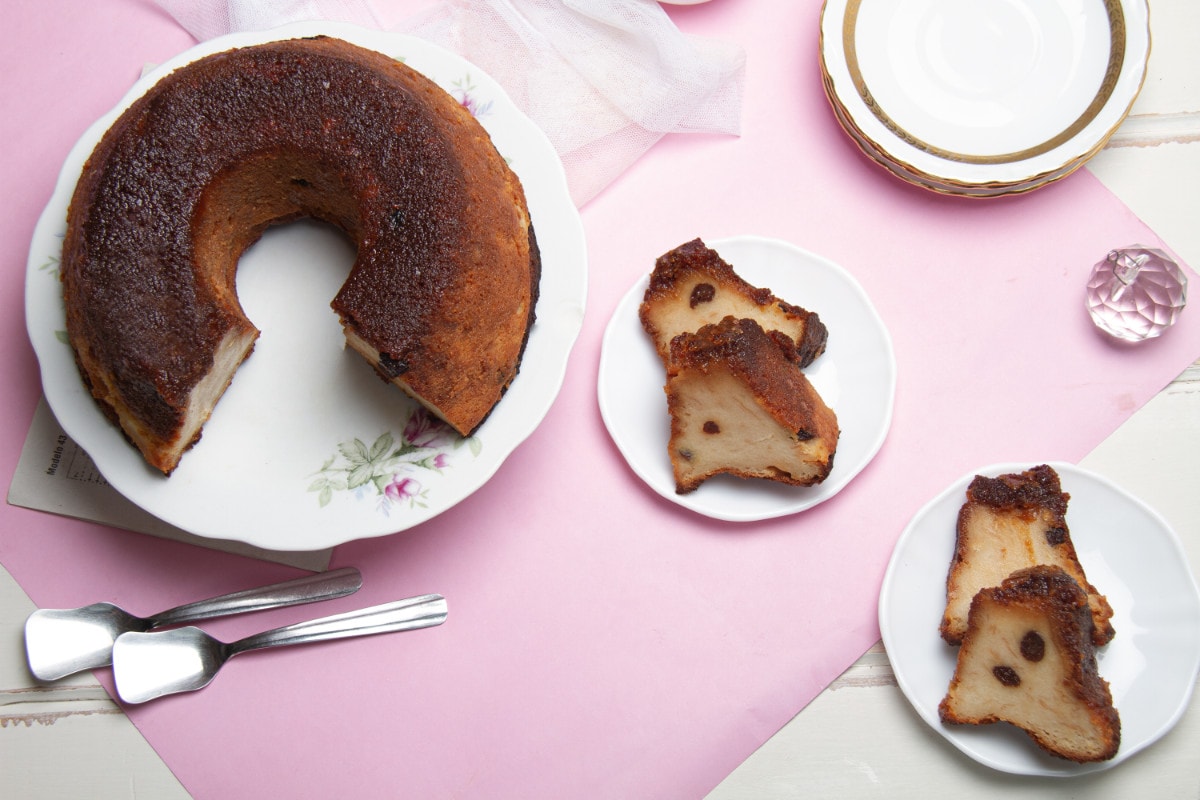 You can also substitute other dried fruits for the raisins and experiment with adding a couple of spices, but we feel that this traditional recipe is as good as it gets.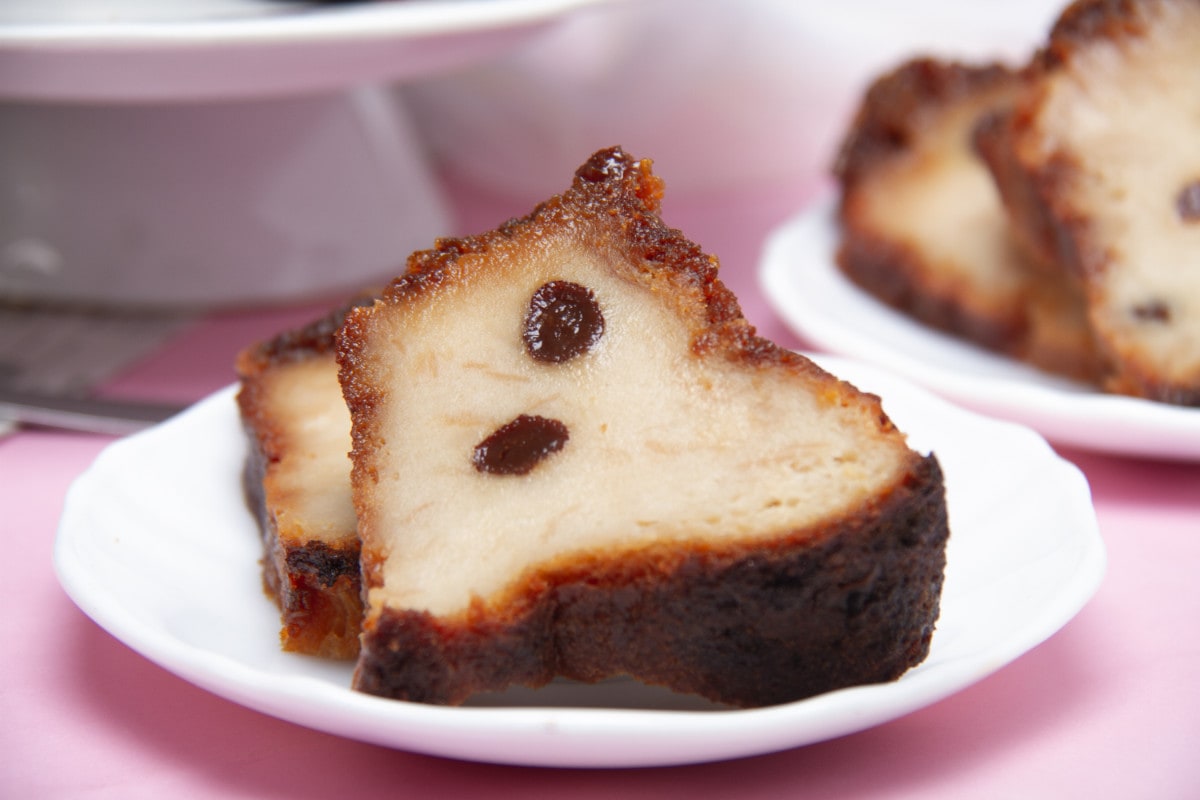 Bread pudding is actually an English invention (bread and butter pudding), or so the story goes. Many countries have their own variations of this sweet dessert, including Colombia, Argentina, Spain, and The Philippines but the original "poor man's" treat was first created by peasants looking to make use of old bread, dairy, dried fruits, and plain sugar.
A simple dessert was born and spread around the world thanks to its simplicity and fabulous taste.
There's nothing quintessentially Peruvian about this dish but one thing's for certain, it's certainly popular in households and eateries around the entire country.
Ingredients: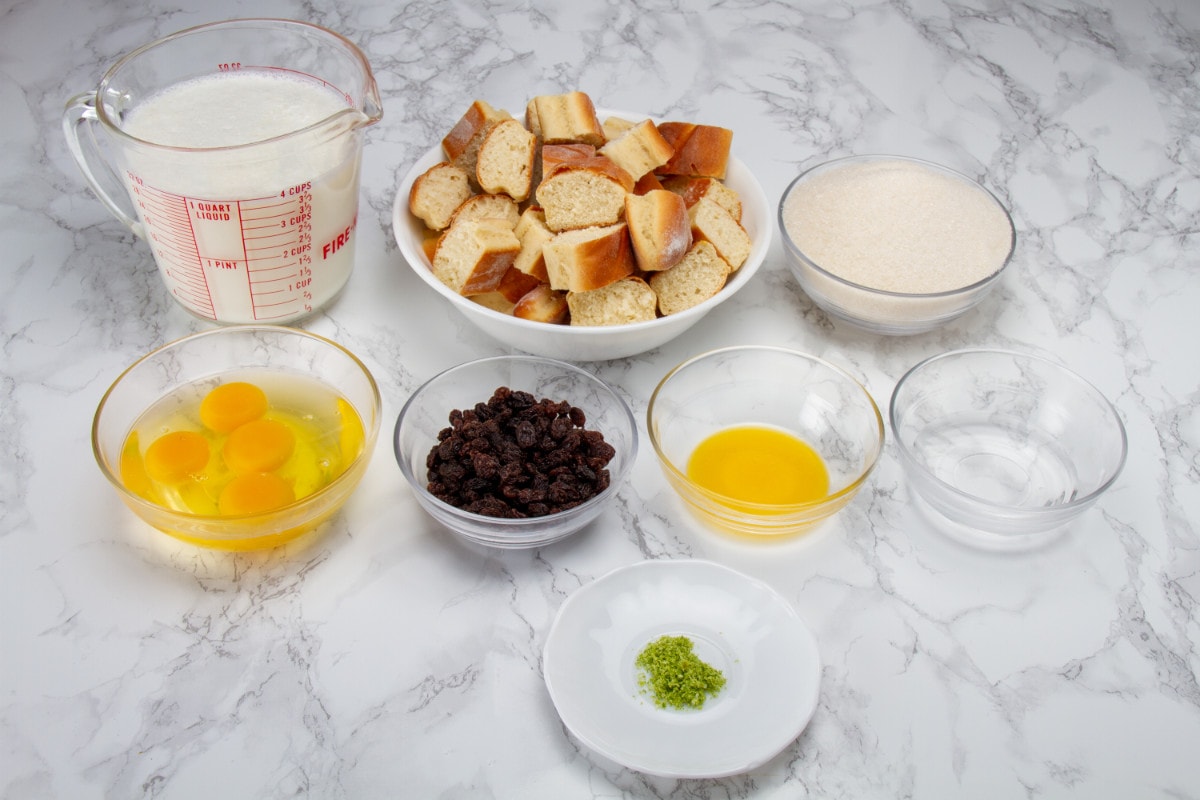 Peruvian Budín de Pan Recipe
Delicious, sweet and homely recipe favorite made with inexpensive ingredients
Ingredients
Cake
500

g.

baguette or French bread *

4

cups

liquid milk

full-fat cream

2

cups

sugar

refined

4

large

eggs

2

tablespoon

butter

melted

¾

cup

raisins

1

teaspoon

vanilla essence

1

teaspoon

orange or lemon zest
Caramel
½

cups

sugar

2

tablespoon

water
Instructions
Preheat the oven to 180°F / 350°C. With your hands, crumble all the bread into small pieces (maximum 2 cm in diameter). Place the breadcrumbs in a large bowl for mixing.

Pour the milk over the breadcrumbs. Stir with a hand mixer, and very patiently mix all the bread with the milk, until all the breadcrumbs are moist. Stir for a couple of minutes until you get a thick paste. The consistency of this dish should be lumpy, so avoid using a blender.

Add the eggs one at a time. Each time you add an egg, give it a good stir before adding the next.

Lastly, add the sugar, melted butter, vanilla essence, and lemon zest. Stir so that the sugar is completely dissolved in the mixture. Sprinkle raisins on top. Stir once more to distribute and let the mixture rest while you prepare the caramel.

Turn the stove to medium-low heat. Place the mold on the stove, add the water and sugar. Stir with a teaspoon until all the sugar is hydrated. Don't stir this mixture too much as the sugar will caramelize. Cook for just a few minutes until golden brown.

After the first five minutes, the sugar and water mixture should be boiling vigorously. Wait another five minutes until it becomes dense and a nice golden color. Turn off the stove.

Grasp the mold with tongs or gloves, and gently rotate it to distribute the caramel. Let it cool for a few minutes.

Pour cake mix into the pan. Next, place the pan with the bread pudding inside a larger fireproof glass pan filled with 3 cm of water. This type of cooking apparatus or method is called a bain-marie.

Take it to the oven for about half an hour to forty minutes. When the surface of the cake is golden brown, remove it from the oven and let cool for at least two hours.

Remove the pudding, start by separating the edges of the cake from the mold by inserting a sharp knife.

Serve in small pieces. Prepare 12 servings from the ingredients in this recipe.
Notes
* Note: For this recipe, a 10 to 12-inch metal ring mold is required. (25 to 30 cm in diameter).
Note: If you can't get this bread, you can use toasted sliced bread.
Nutrition
Nutrition Facts
Peruvian Budín de Pan Recipe
Amount Per Serving
Calories 391
Calories from Fat 72
% Daily Value*
Fat 8g12%
Cholesterol 75mg25%
Sodium 333mg14%
Potassium 248mg7%
Carbohydrates 74g25%
Protein 8g16%
Vitamin A 276IU6%
Vitamin C 1mg1%
Calcium 133mg13%
Iron 2mg11%
* Percent Daily Values are based on a 2000 calorie diet.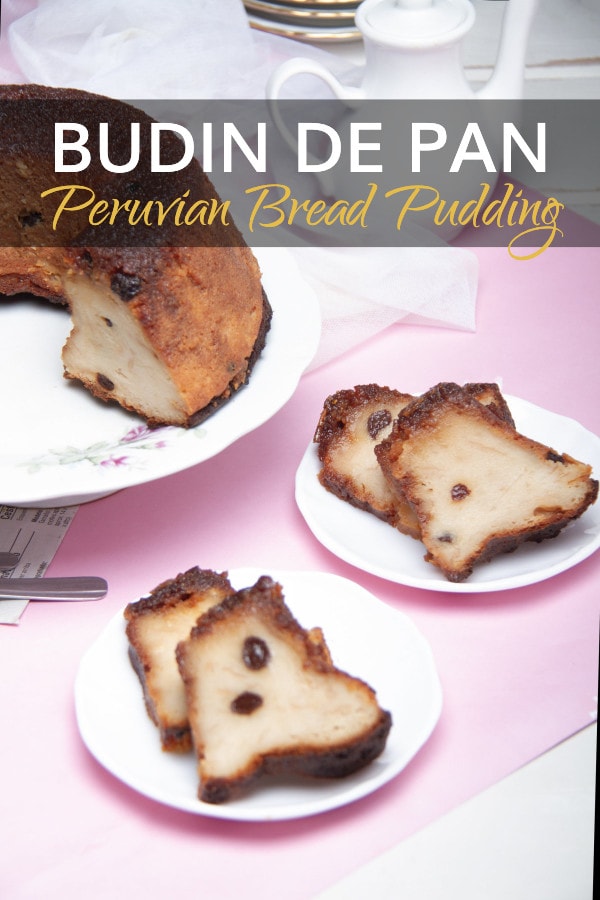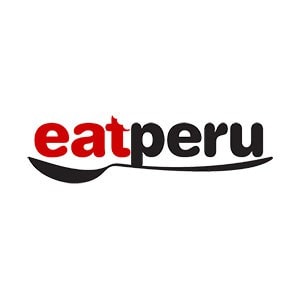 Peruvian foodie. I've been writing about the food of Peru for over 10 years. Read more about the Eat Peru team here