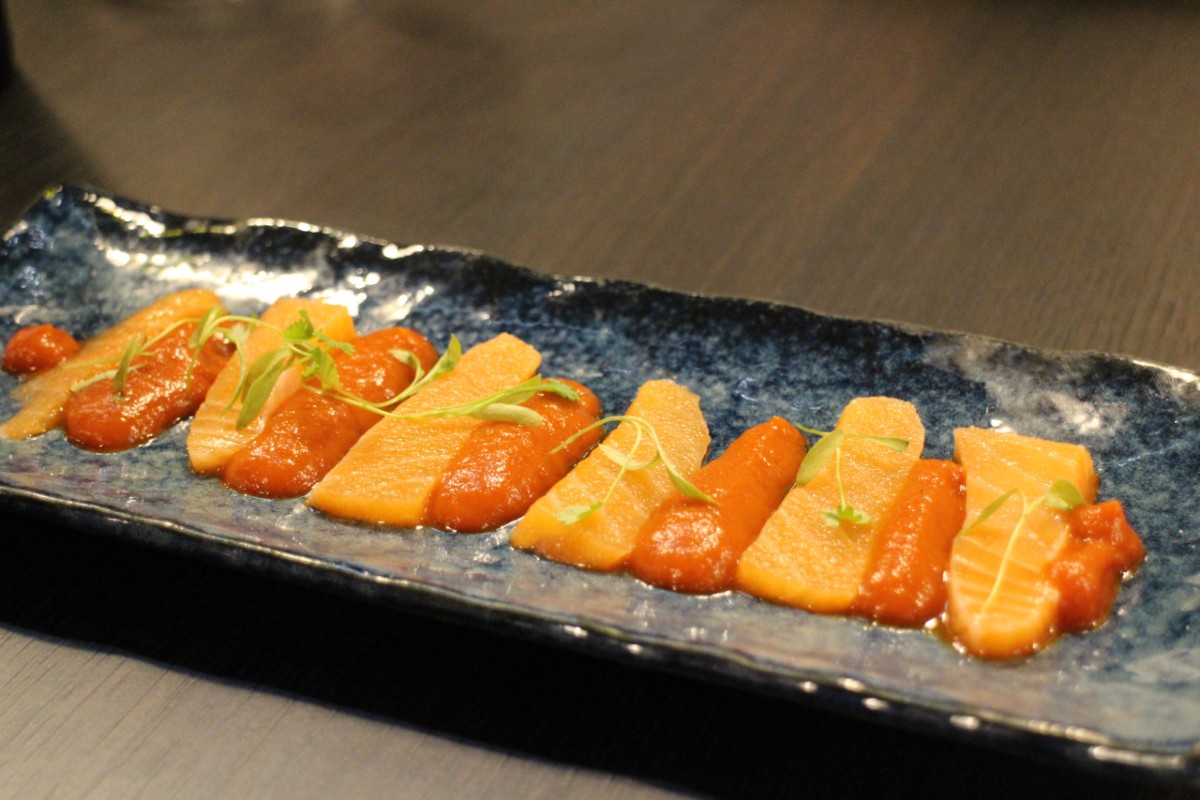 'Nikkei' is a word used to describe people of Japanese descent who live as immigrants in another country; however, nowadays when people say the word Nikkei, they're quite possibly referring to a type of cuisine. Nikkei is a delicious combination of both Japanese and Peruvian ingredients – a cooking style which dates back to the turn of the century -and has influenced chefs everywhere. Here is a brief overview of the history of Nikkei, some of the best places you can get it, and what the future has in store.
Japanese Immigrants to Peru
The story begins on April 3, 1899, when the first ship of Japanese migrants arrived in Peru carrying 790 passengers looking for work on sugar plantations. Theirs is a story of strife and hardship, but also of triumph. Despite enduring hard labor in an unknown country, by the time their children had come of age, the Japanese immigrants had already become a significant part of the Peruvian community. Japanese-Peruvians quickly owned small businesses, including shops, hair salons, and of course, restaurants.
Nikkei cuisine stands as a monument to their success, as Nikkei combines elements of Peruvian food and Japanese food with distinct techniques to create something wonderful.
Seafood
One of the major ways in which the Japanese influenced Peruvian food is by introducing seafood into their diet. Before the Japanese arrived, seafood did not make a regular appearance on the diet of the average Peruvian. Fish was on the menu if nothing else was available. Otherwise, locals fed scallops, mussels, and tuna to their dogs. Octopuses were left lying on the shore.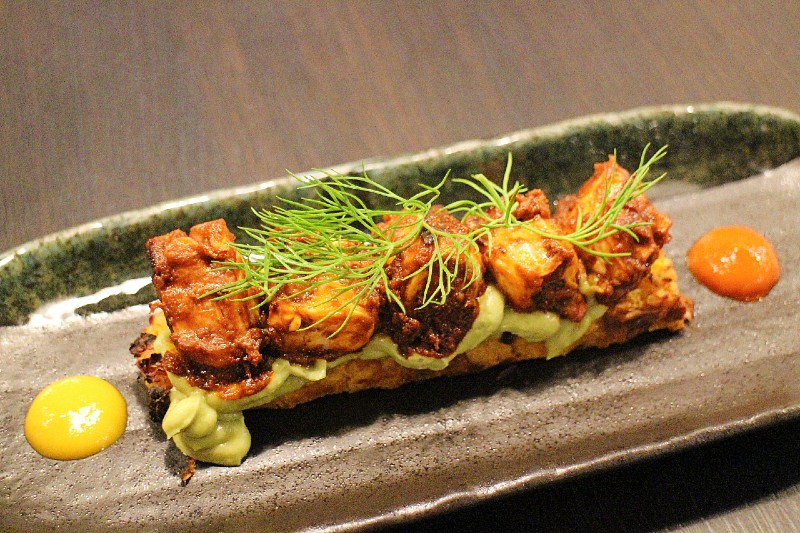 Seafood has been a staple of the Japanese diet and an important part of Japanese food for centuries. The immigrants to Peru relished this near untouched surplus of marine ingredients, often eating seafood raw as they did in their homeland.
Meanwhile, Peruvian ingredients such as lime, corn, chili, cassava and potatoes went into forming the core of Nikkei. Experts note how well the foods of these two cultures go together. The chili-soy flavor combination appears to be a perfect match. What was created out of necessity during a difficult chapter in history has now become a worldwide phenomenon.
Oddly enough, even in Peru, few people are familiar with Nikkei cuisine or its history, despite the fact that Peruvians eat Japanese influenced food on a daily basis. Even fewer people outside the country have heard of this style of cooking.
In the 90s, when Nikkei chefs tried showing their dishes to the world, many wrote the style off as just another fad. Few understood its cultural heritage. However, persistent chefs like Nobu Matsuhisa and Mitsuharu Tsumura are breaking through the veil, and Nikkei is slowly becoming recognized for the powerhouse that it is.
Here are some of the best Nikkei restaurants and chefs bringing this delicious Peruvian-Japanese cuisine into the spotlight.
Maido
From the mind of acclaimed chef Mitsuharu Tsumura (more on him later), comes the Nikkei restaurant, known as Maido. This restaurant has mastered the authenticity of Japanese-Peruvian cuisine, honoring Nikkei tradition and culture, while simultaneously making innovations for the future. Maido excels in treating guests to the unexpected. From the moment you walk in you're greeted with striking decor; simple, modern and above all, welcoming.
A notable dish is the 'Iris de Mar', a set of three amuse-bouche: A sushi avocado cracker with trout belly, an onion terrine with smoked silverside, and an olive tofu octopus and ginger sauce.

Equally delicious is the Sea Urchin Rice, a dish broadcasting quintessentially Nikkei flavors with chiclayo rice, atico sea urchins, creamed avocado wan yi and corn. The different tastes and textures in this dish complement each other perfectly, with Maido's entire culinary vision in every bite.
For dessert, Maido offers something called 'the Reef,' a flamboyantly decorated fish bowl housing all sorts of sweets, including tofu cheesecake ice cream, yams, camu camu, apple wakame and burgundy grapes.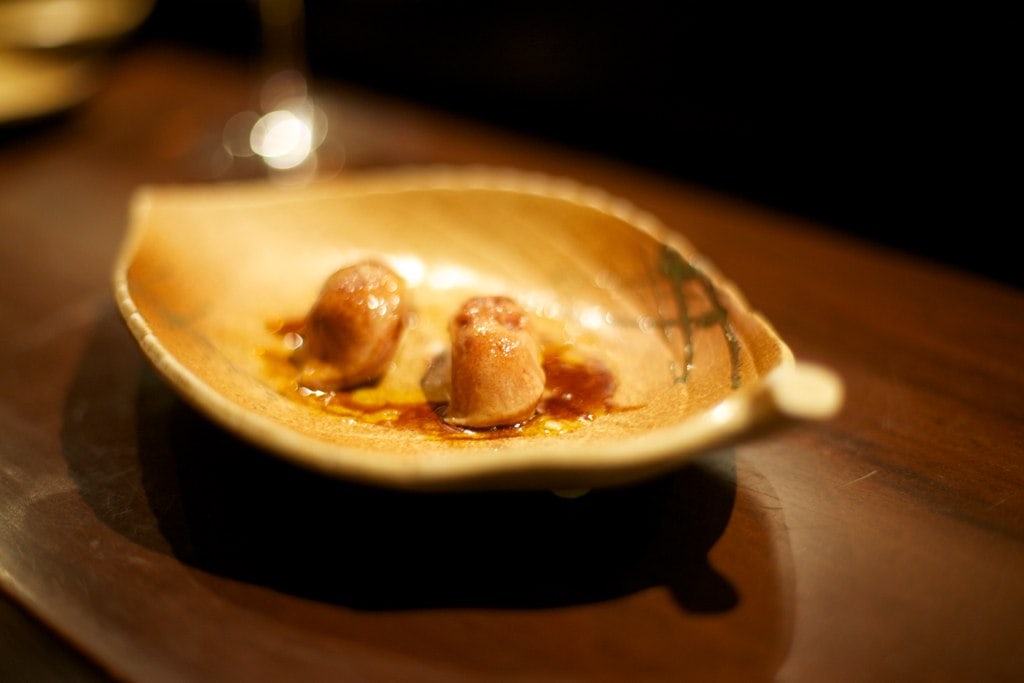 These dishes are all part of head chef Mitsuharu Tsumura's (known as Misha), recently created tasting menu, called in English '200 miles,' signifying the extent of Peru's oceanic sovereignty. This menu is in honor of the ocean. Misha is concerned about declining fish stocks and oceanic pollution. He personally makes sure that his seafood suppliers get their fish & other marine life in responsible ways.
Misha was born in Peru. Though of Japanese descent, he had never been to Japan until after graduating chef school at age twenty one. He bought a plane ticket to the old world to learn the finer points of sushi. There he spent months as a dishwasher, not touching a knife until promotion to knife sharpener increased his status, if only incrementally.
From there, he continued to prove himself until he became a respected chef in Japanese circles. However, he still longed for his home country of Peru. Conflicted between two cultures, and still very young, he asked his father for help. His father encouraged him to open a restaurant and invested in his son's business. Shortly after, Maido was born.
Misha is an influence to many members of the Japanese diaspora, especially Japanese-Peruvians, and is now one of many chefs bringing Nikkei food to the world.
Osaka
The restaurant chain, Osaka, opened its doors for business in 2001. Started by two friends, Diego Herrera and Diego de la Puente, who shared a passion for cooking and different cultures. The restaurant chain currently has nine locations including one in London and soon plans to open a new place in Miami.
Osaka is a brand that understands the importance of all the senses in the restaurant experience. Osaka's aesthetic draws from Asian modernism, Peruvian architecture and a focus on Feng Shui. Each location boasts a ceviche and Nikkei bar at the center of the restaurant, and each location's dining rooms are dimly lit with running water displays and wood floors.
The visuals of Osaka are nothing if not intoxicating. But on the food front, Osaka does not disappoint. Offering a host of classic Nikkei dishes with their own unique spin, the menu includes dishes such as nigiri sushi, wasabi ceviche, spicy leche de tigre and Nikkei Omakase platters. Osaka is a big name in Peruvian fusion cuisine, leading the Nikkei tradition into the future.
Matsuhisa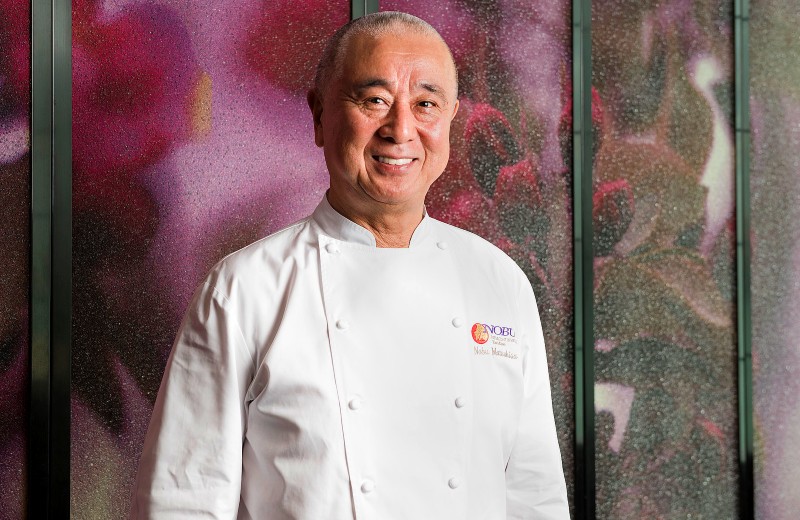 Another chef whose talents and vision has expanded the Nikkei cooking community across the world is chef Nobu Matsuhisa with his self-titled restaurant, Matsuhisa. The first restaurant opened in 1987 in Beverly Hills. There are now over 40 locations in five continents. Matsuhisa has a hunger for innovation, taking the age-old Nikkei tradition and making it his own. His untamable ambition and skill have made him a global culinary success. And customers are ever eager to taste the products of his labor.
Born in Saitama, Japan, the chef moved to Lima, Peru at age 24 to open up his first restaurant. His story is similar to that of the first Japanese immigrants who made the same journey roughly three-quarters of a century before. He too had to adjust, not only to Peruvian culture and Peruvian ingredients, but to the absence of Japanese ingredients. After a rocky start in the industry, Matsuhisa eventually achieved success with the advent of his first restaurant.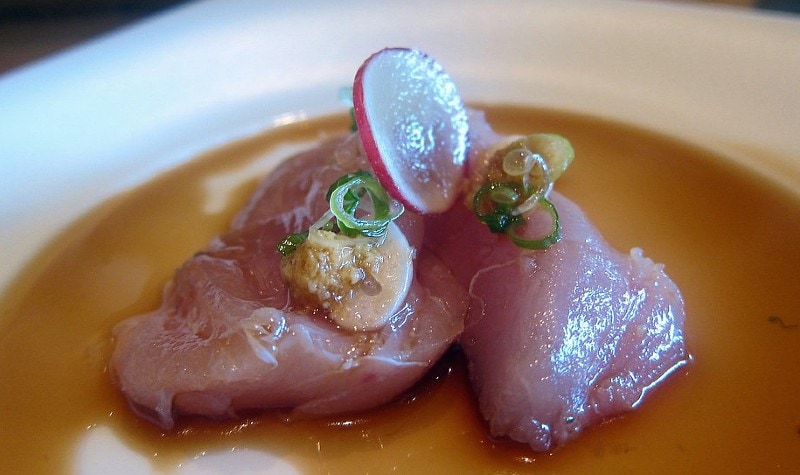 The Denver, Colorado restaurant serves as an example of the perfectionism this chef applies to his work. The main dining room is massive and adorned with beautiful polished cherry wood and dark stone. To get the very best of what Matsuhisa has to offer, the menu includes an omakase, or 'chef's choice' option, a seven-course tour through the finest Peruvian-Japanese food. Dishes include a horse mackerel with jalapeno-yuzu soy, nigiri sushi, fried rice cube appetizer topped with fish and sauce, and a slice of wagyu beef with a smoky leek puree.
The food at New York's Sen Sakana, one of the finest Nikkei restaurants in the US, is the work of Mina Newman, a Peruvian descendent. Chef Newman worked with Taku Nagai from Japan to create dishes that food journalists from the Times, Food & Wine, The New Yorker, Vogue, CNN, and Michelin rave about.
The Future of Nikkei Cuisine
Trial very often leads to innovation and creativity. Nikkei is a long-standing testament to that fact. From a survival technique to a global community, Nikkei cuisine has stood the test of time, and after waiting in obscurity for years, it is gaining international recognition thanks to dedicated chefs championing the cause. The story of Nikkei cuisine is not new, but it's just getting started and its cultural importance is getting recognized internationally. To what heights it will ascend remains to be seen and how future creators will interpret this rich, cultural tradition is a mystery.
Maido photos by Cathrine Lindblom Gunasekara – @lindblomsten
Albacore sashimi photo by Foodie Buddha
Chef Matsuhisa photo by InterContinental Hong Kong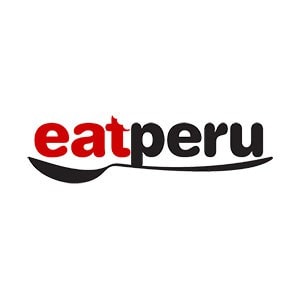 Peruvian foodie. I've been writing about the food of Peru for over 10 years. Read more about the Eat Peru team here