Seco de Carne is a typically Peruvian stew known since the colonial era, when it was known as Seco Tajime and based on mutton meat. Gastronomic researchers note the influence of Arab cuisine, probably brought to Peru by African slaves to South America.
Seco de carne is the result of the fusion of local products and ancestral techniques, mixed with a hint of fine Spanish cooking methods. It's an aromatic, flavor-packed stew, and despite the plain appearance, is one of my favorite Peruvian recipes.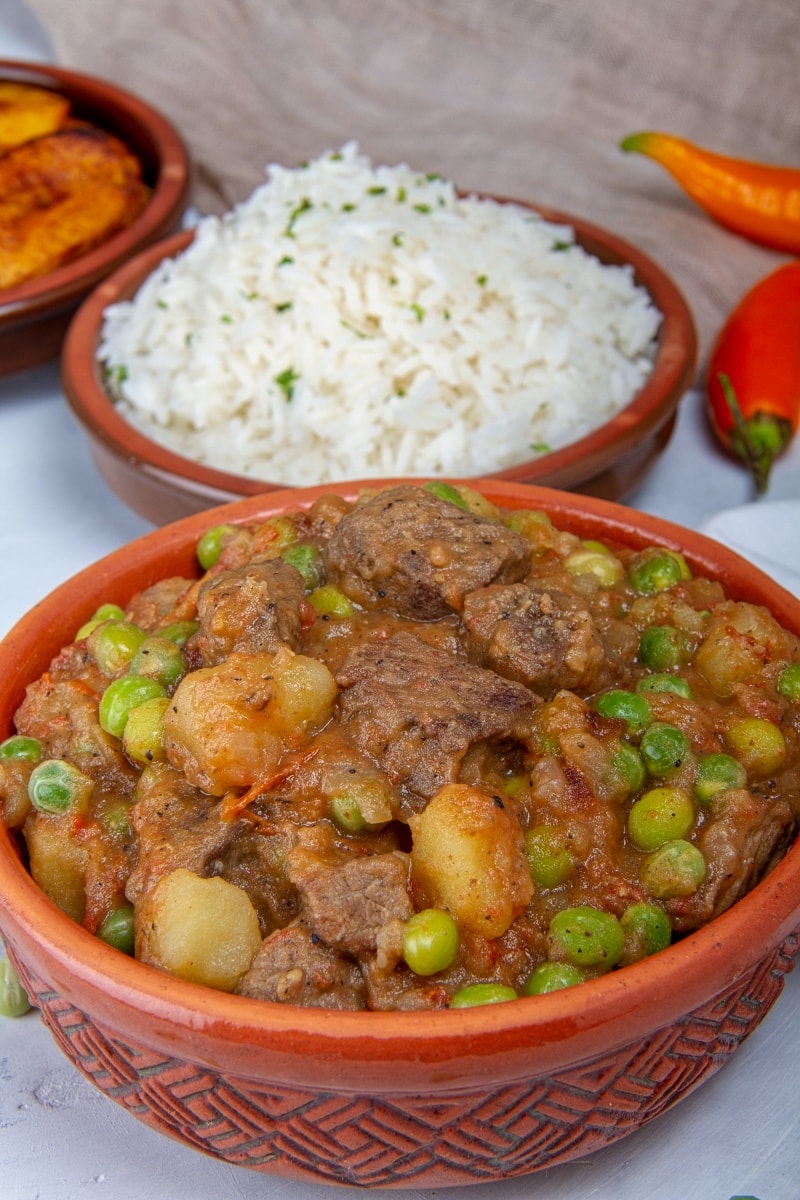 The main condiment of seco de carne is a type of cilantro (eryngium foetidum), similar to coriander, which besides having medicinal properties, provides a characteristic flavor. This particular herb is native to Central and South America. It grows wild here but the herb is popular throughout the world, especially in Asian cuisine.
In Peruvian Amazon regions, the herb is an always present ingredient of local cuisine. In Peru it goes by the name "sacha culantro" to distinguish it from the coriander or coriandrum sativum.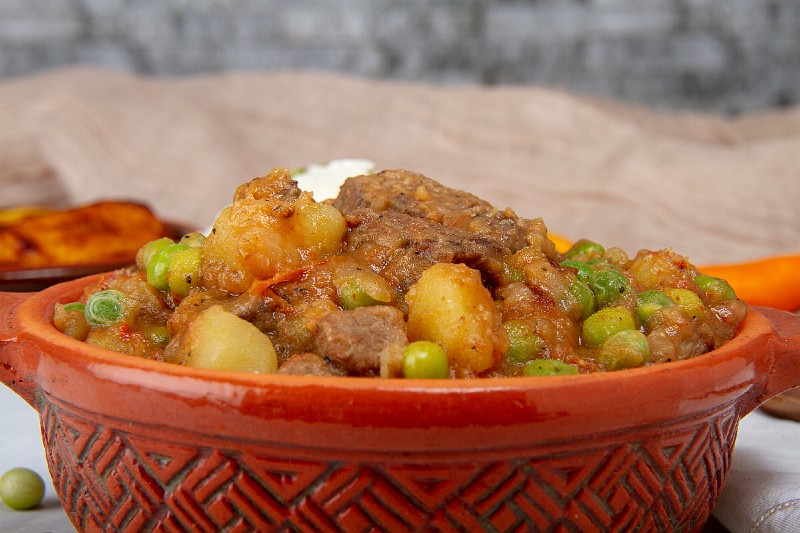 The main ingredients are pepper, loche pumpkin, and chicha, combining Peruvian and mestizo influences. Different regions in Peru have their own versions of the dish. In the north, seco de carne is prepared with kid goat meat and pumpkin loche. In Huacho, beans always accompany the dish. In Lima, seco with tenderloin is common, but it's also prepared with fish and seafood – Lima being a hub for fish dishes in Peru.
"Seco" is a cooking technique that, as the Spanish word hints, is a method of reducing the liquid over low heat to a minimum. Or at least until the preparation is thick.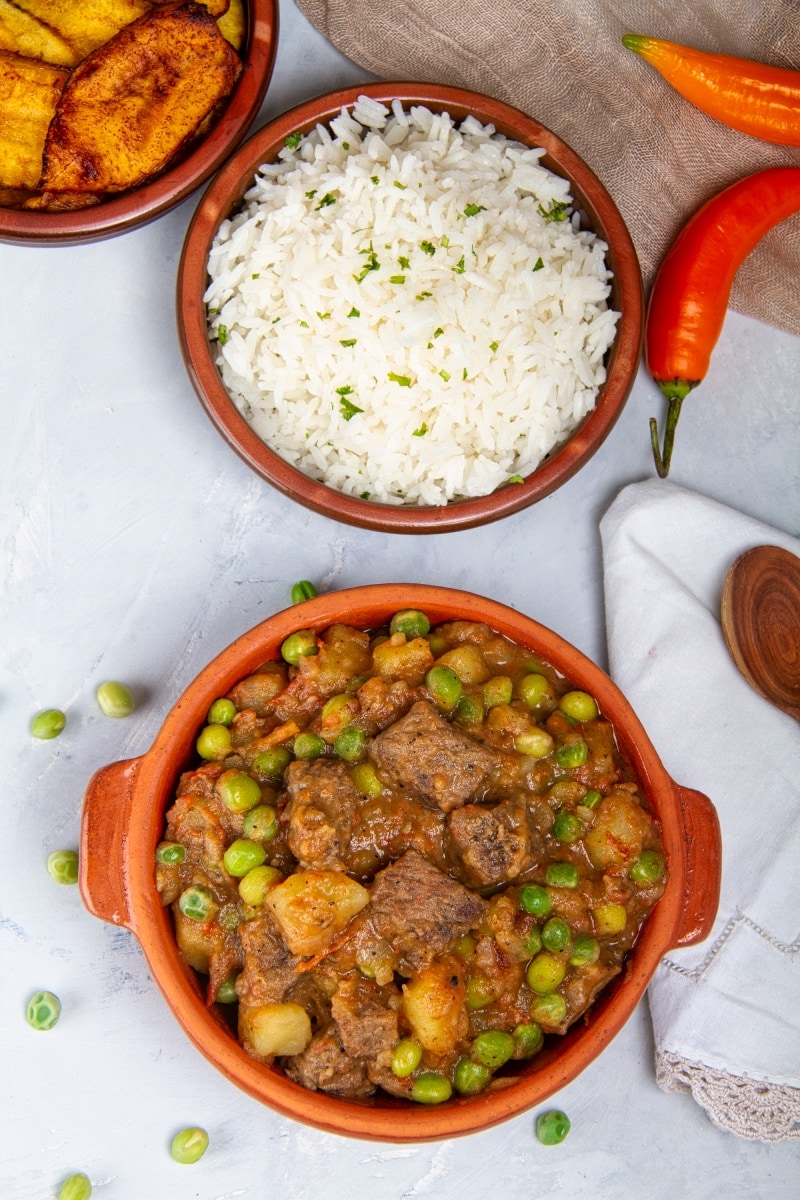 The cumin used to season the meat gives the dish a characteristic flavor. Pepper also provides a great kick. Cilantro infuses its own distinct flavor and gives the stew an unusual, but pleasant, green color.
This dish is very popular in its country of origin but similar recipes with the same name exist in neighboring countries. Seco de carne is a classic recipe you'll find it in any Creole buffet. 
Seco de carne is a classic recipe you'll find it in any Creole buffet.
This dish is easy to prepare, although it does require some patience and take a little more work than you might expect. There's also the question of which type of meat to use. In Peru, many cooks, chefs, and Peruvian mothers use kid goat, lamb, beef, chicken or fish.
To serve seco in the traditional Peruvian way, present the dish accompanied by white rice and braised beans.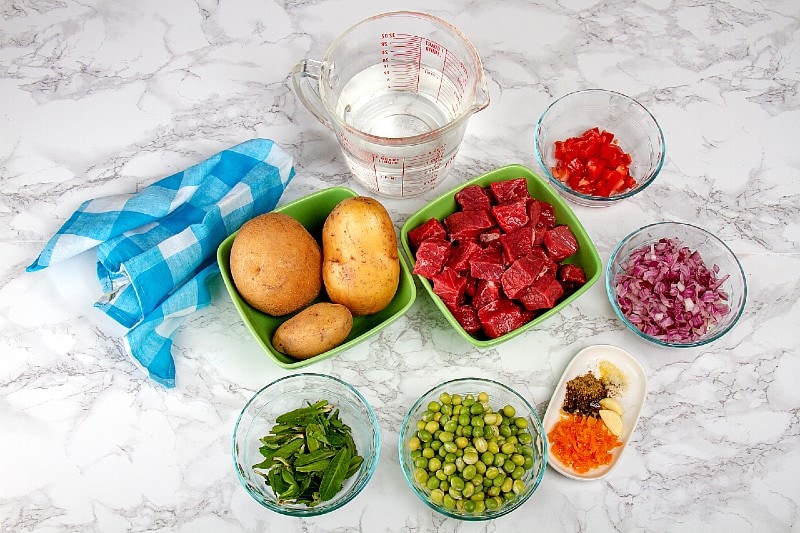 Seco de Carne
This recipe is ideal for those days when you want to spoil your family and we're out of ideas. Be a dinner table hero with this recipe for exquisite Seco de Carne. This typical Peruvian family stew is most often prepared with beef.
Ingredients
1

kg

Beef cut into cubes

3

medium

yellow potatoes

2

tablespoon

corn oil

You can use another vegetable oil

2

large cloves

garlic

1

tablespoon

aji amarillo paste

6

peppercorns

1

teasppon

ground cumin

2

peppers

finely chopped

1

cup

purple onion

finely chopped

½

cup

tomato

cut into squares

1

cup

cilantro leaves

4

cups

water

1

cup

green peas

salt to taste

cooked white rice

(optional)

fried plantain

(optional)
Instructions
First, it is very important to pick the right cut of meat. Although you can choose from many cuts, it's best to select lean meat. Make sure it's firm but tender. Our choice is top sirloin, and we prefer to cut it at home to make sure that all meat cubes have a similar size, ideally with cubes of 1.5 to 2 cm. After cutting the meat, rinse and dry with a dish towel

With the help of a mortar, grind the garlic with the peppercorns, salt and cumin. Crush to get a paste of similar consistency. Next, season the meat with the mixture, rubbing well for a few minutes. Marinate for about thirty minutes in a container covered in the refrigerator.

Put a deep iron pot or saucepan over medium high heat and add two tablespoons of corn oil. When the pot beings to get very hot, add the cubes of meat little by little, one next to the other, so that all the cubes are in contact with the hot surface of the pot. Cook the cubes on all sides, carefully seal the meat. This will ensure that the flesh has a golden tone and remains juicy inside. When the meat begins to release its juices, add the tomato finely cut into cubes, and the yellow pepper. Cook for a few minutes and add the potato cubes. Try to make the potato cube sizes similar to that of meat cubes. 

Stir fry the potatoes. Expect five to ten more minutes of cooking, stirring occasionally. Meanwhile, put the cilantro in the blender with the water and blend for about 3 minutes. Authentic Seco de Carne uses culantro/cilantro, but if you cannot find it, coriander is a fine substitute. You can also replace one or two cups of water with cups of beer. (note: these are regional variations of Seco de Carne). This recipe is more traditional.

Cook the covered meat for a half hour to 45 minutes, or until the meat is soft. If you notice that the stew is drying up a lot, add one more cup of water. A few minutes before removing from heat, add the peas. Don't cook the delicate peas for more than five minutes. We use fresh peas, but with the frozen peas it works the same. Let the Seco de Carne rest about ten minutes before serving.

Add an accompaniment. Among the most common are: white rice flavored with sweet chili, boiled yucca, white bean stew or fried plantain. You could also add a few slices of avocado and purple onion as a garnish when presenting the dish.
Nutrition
Nutrition Facts
Seco de Carne
Amount Per Serving
Calories 864
Calories from Fat 522
% Daily Value*
Fat 58g89%
Cholesterol 178mg59%
Sodium 196mg9%
Potassium 1543mg44%
Carbohydrates 37g12%
Protein 49g98%
Vitamin A 923IU18%
Vitamin C 95mg115%
Calcium 97mg10%
Iron 7mg39%
* Percent Daily Values are based on a 2000 calorie diet.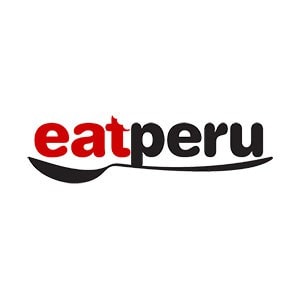 Peruvian foodie. I've been writing about the food of Peru for over 10 years. Read more about the Eat Peru team here