Let's be clear about one thing before we go any further; there's no cheese in this recipe. And at the same time, there's probably no way to make ice cream and cheese taste good. I'm sure someone has tried but we don't know about it.
The name of this delicious Peruvian dessert, queso helado, directly translates to frozen cheese. Some people refer to it as cheese ice cream. But don't let that put you off. On the other hand, if you came here looking for a sweet but pungent and stinky savory sort of dessert, sorry to disappoint.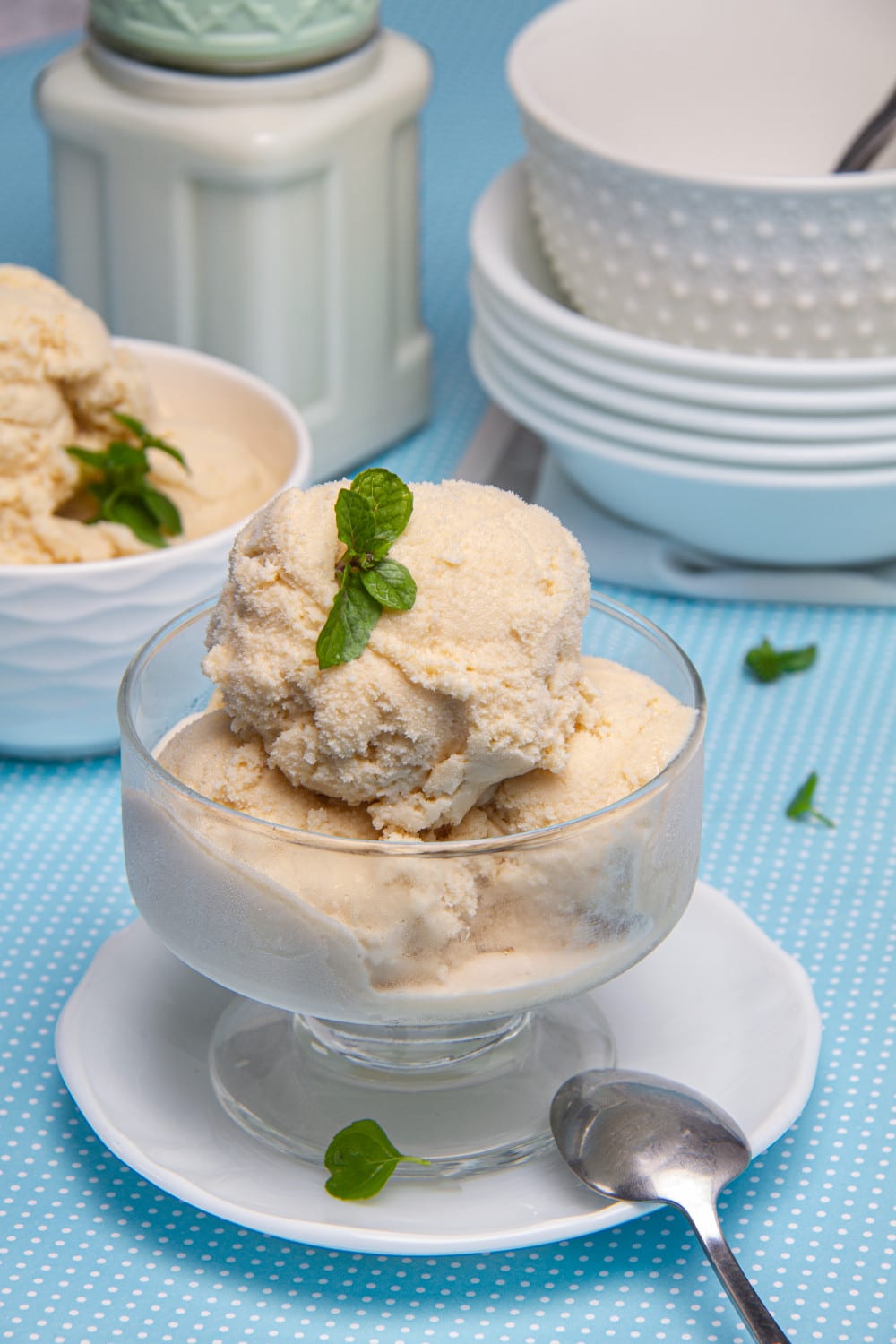 But stay with us. If you love sweet things, this recipe will hit the sweet spot ten times out of ten. Who doesn't love ice cream, after all?
This street food favorite is, according to Wikipedia, originally from Arequipa in Southwest Peru. Arequipa is a foodie hub in Peru, a country widely regarded as one of the world's best food destinations, and one of the best places to try some of Peru's best dishes, including rocotto relleno and chupe de camarones.
But back to the ice cream – queso helado is easy to make and a perfect way to end any meal. Imagine the taste of milk, coconut, cinnamon, and vanilla in a sugary, ice-cold slice, slowly melting under a sprinkling of syrup or fruit (or nothing at all)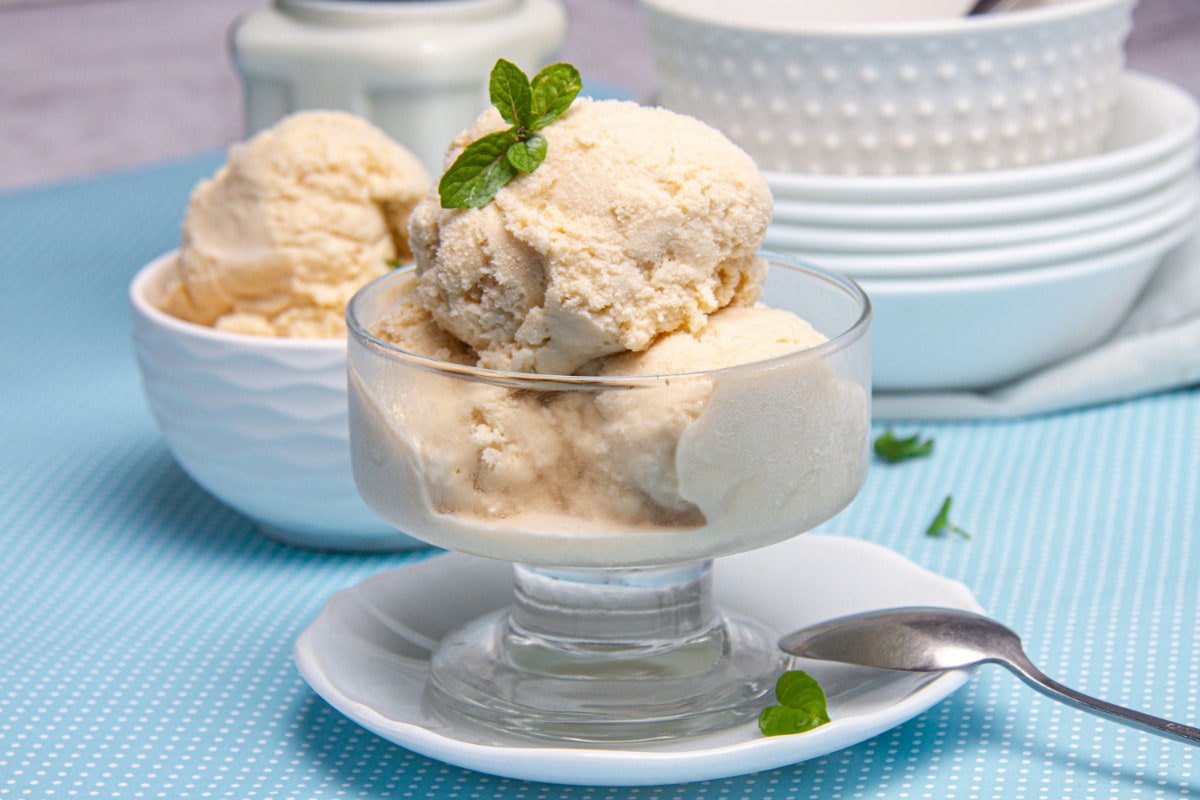 Remember that the food you serve to friends and family is often rated on the last course. Make your dessert extra special with this traditional Peruvian ice cream.
Ingredients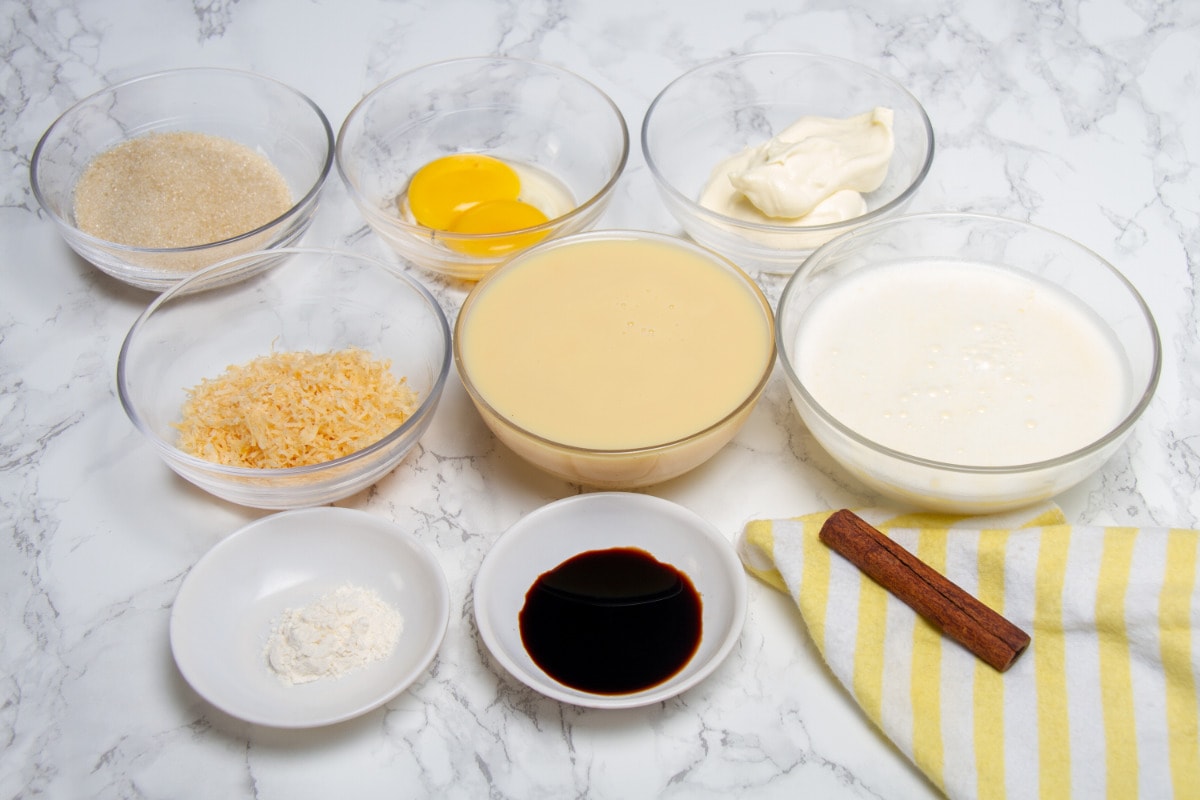 Queso Helado – Peruvian Ice Cream
If you love sweet things, this ice cream dessert recipe will hit the sweet spot ten times out of ten.
Ingredients
2

egg yolks

1/4

cup

sugar

1

tsp

vanilla extract

1

tbsp

corn-starch

1/4

cup

water

2

cup

full-fat milk

500 ml

6

tbsp

coconut

grated

1

can

condensed milk

300 g.

1/2

cup

cream

1

cinnamon stick

2

sweet cloves
Instructions
In another small mixing bowl, place the water, preferably warm. You can heat it for about 5 seconds in the microwave, then dissolve the cornstarch in the water. Make sure you mix it well and that it is lump-free. Set aside.

Turn on the stove, over medium-low heat. Place the milk in a medium-sized heavy saucepan, along with the cinnamon stick, cloves, and grated coconut. Bring it to the flame, stirring gently with a spoon, until steam begins to come out of the surface.

Add the cream, the condensed milk, and the egg yolk mixture into the pot. Continue cooking for about five more minutes until the mixture thickens.

When the mixture is room temperature. Place the mixture in a (preferably) plastic container, and put it in the freezer for at least four hours until it is firm. This dessert is served like ice cream.

Serve like a scoop of ice cream's into glasses, sprinkle cinnamon sugar. You can add the topping of your choice, syrup, or fruits.
Nutrition
Nutrition Facts
Queso Helado – Peruvian Ice Cream
Amount Per Serving
Calories 406
Calories from Fat 171
% Daily Value*
Fat 19g29%
Cholesterol 123mg41%
Sodium 130mg6%
Potassium 388mg11%
Carbohydrates 51g17%
Protein 9g18%
Vitamin A 682IU14%
Vitamin C 2mg2%
Calcium 303mg30%
Iron 1mg6%
* Percent Daily Values are based on a 2000 calorie diet.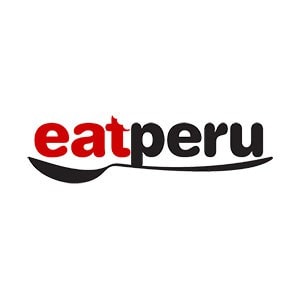 Peruvian foodie. I've been writing about the food of Peru for over 10 years. Read more about the Eat Peru team here