Once you've tried this Peruvian pumpkin stew, you'll probably agree that it needs way more recognition and fame than it currently enjoys! Locro de zapallo is a hearty stew that combines pumpkin, butternut squash, potatoes, corn kernels, peas, broad beans, onion, garlic and ají amarillo, with some cheeky cheese cubes thrown in. All accompanied by a portion of white rice.
The dish is often topped with a fried egg or fried fish fillet. It's the kind of stew that works not only in the winter, but year-round, and comes packed with flavor as well as vitamins.
Let's follow the pumpkin vine all the way to its origins and then move on to cooking this Peruvian gem ourselves!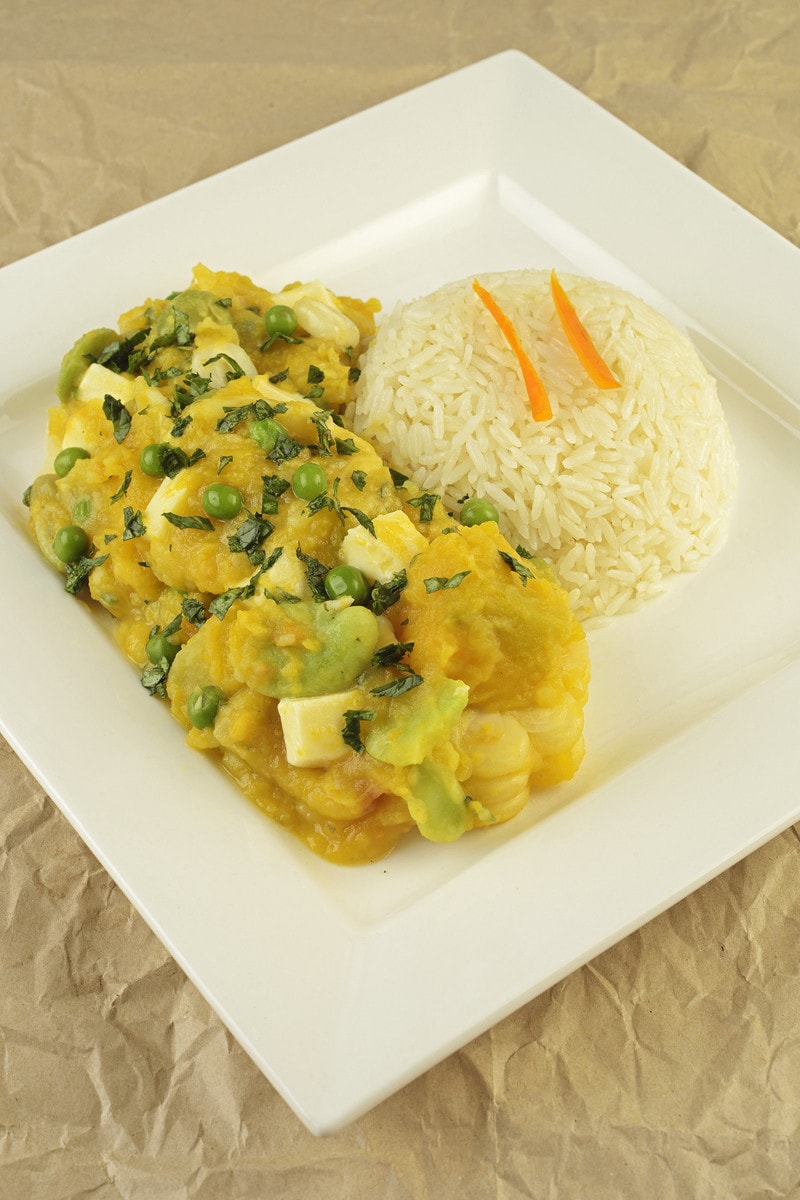 All the Latinos are Loco about their Locros
The word locro, referring to a stew, has been registered in writings from Spanish conquistadors and missionaries as early as 1590. However, it's important to point out that the recipes described back then were nothing like the modern-day locro de zapallo at all. It was originally a stew based on potatoes with some vegetables, some of which included pumpkin.
Most South American countries have one or more stews that use the title locro, but their ingredients vary wildly. Even though several of the ingredients of the modern-day Peruvian version are native to the country (squash, potato, corn, ají amarillo chilli pepper and huacatay), the cheese, milk and egg were added after the Spanish introduced cattle and chickens.
The Argentinian version is made with corn, meat, sausages, lima beans, potato and squash. It's so popular that it's actually considered the national dish and is linked to the commemoration of Argentinian independence on May 25th.
Follow the Pumpkin Route
Did you know pumpkin is actually considered a fruit? Took us by surprise too! Different types of pumpkins are now an important ingredient in many cuisines and found all over the world, but the squash originally came from Central America or the north of South America, where it has been consumed for thousands of years.
The type of squash most widely available in Peru (used in this recipe) is Cucurbita moschata, known as calabaza in English or zapallo in Spanish. The Spanish word stems from the term sapallu in Quechua, the indigenous language of the Andes.
However, you can replace it with another type of winter squash that is available where you live.
If you enjoy this recipe, try this creamy Peruvian squash soup to warm you up.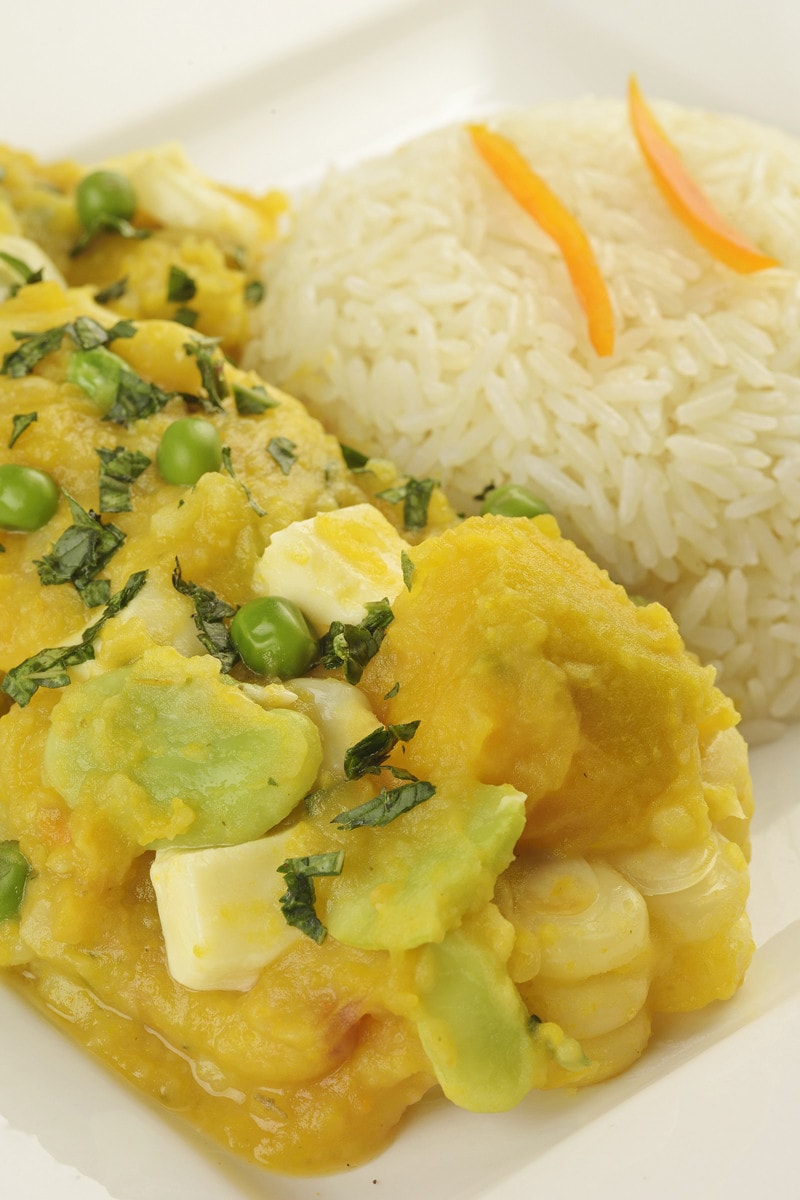 The recipe also calls for some delicious butternut squash, a variety created in the US by crossbreeding two types of squashes, and now also cultivated in Peru, especially in the north of the country. Something else you probably didn't know is that the word squash comes from the Narragansett Native American word askutasquash, which means "eaten raw or uncooked".
So in a way the modern-day locro de zapallo is a family portrait where the grandmother zapallo poses together with her great-grandchild, the butternut!
Huacatay
You'll come across this aromatic herb known as black mint in English in many Peruvian recipes. In this recipe, it's used raw to give the dish a finishing touch, but the wonderful huacatay also rears its head in many dips, sauces and soups. It's also one of the herbs often used to season guinea pigs (a Peruvian cuisine delicacy, especially in the Andes).
If you can't get hold of fresh huacatay where you live, you could substitute it with some cilantro or mint leaves.
Time to whip up your own locro and turn you into a true fan!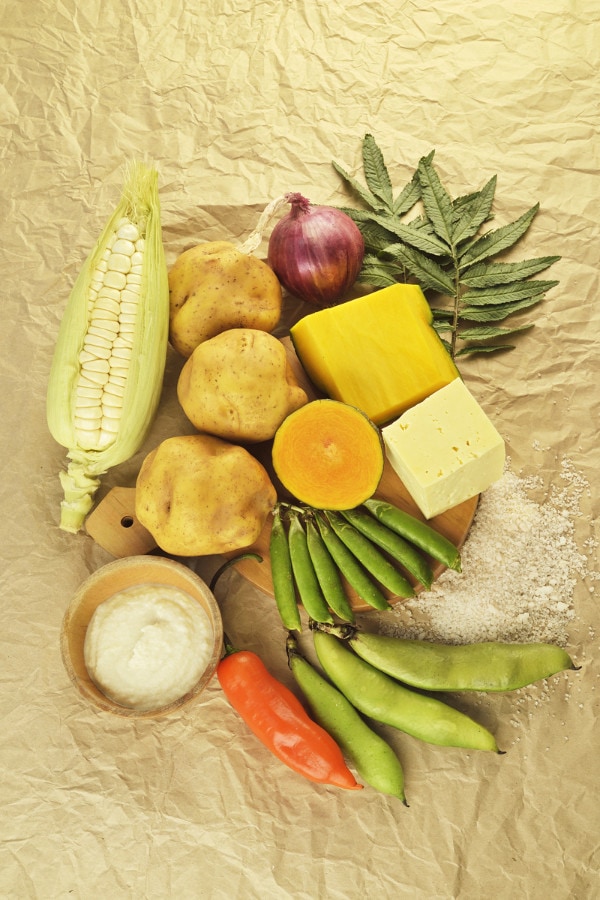 Locro de Zapallo
Hearty, delicious Peruvian pumpkin stew with plenty of color. Learn how to make this lunch or dinner crowd-pleaser
Ingredients
8

cups

zapallo pumpkin

or other winter squash, peeled and cut in cubes

2

cups

butternut squash

peeled and cut in cubes

2

cups

floury potatoes

cut in cubes

4

cups

long-grain white rice

boiled

1

corn on the cob

cut into slices

1

medium red onion

finely chopped

1

tablespoon

ají amarillo yellow chilli paste

1

tablespoon

fresh garlic

minced from garlic cloves

½

cup

green peas

½

cup

fresh broad beans

1

cup

water

optional

1

cup

fresh

white cheese (queso fresco), cut in cubes

2

tablespoons

evaporated milk

2

tablespoons

olive oil

or vegetable oil

4

eggs

optional

A few sprigs of fresh huacatay

or cilantro, chopped

Salt and pepper to taste
Nutrition
Nutrition Facts
Locro de Zapallo
Amount Per Serving (500 g)
Calories 1074
Calories from Fat 126
% Daily Value*
Fat 14g22%
Cholesterol 166mg55%
Sodium 106mg5%
Potassium 2108mg60%
Carbohydrates 209g70%
Protein 29g58%
Vitamin A 28141IU563%
Vitamin C 79mg96%
Calcium 242mg24%
Iron 7mg39%
* Percent Daily Values are based on a 2000 calorie diet.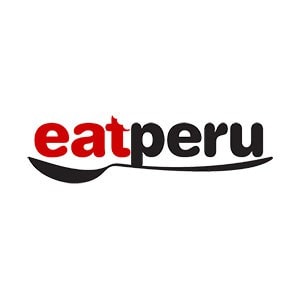 Peruvian foodie. I've been writing about the food of Peru for over 10 years. Read more about the Eat Peru team here