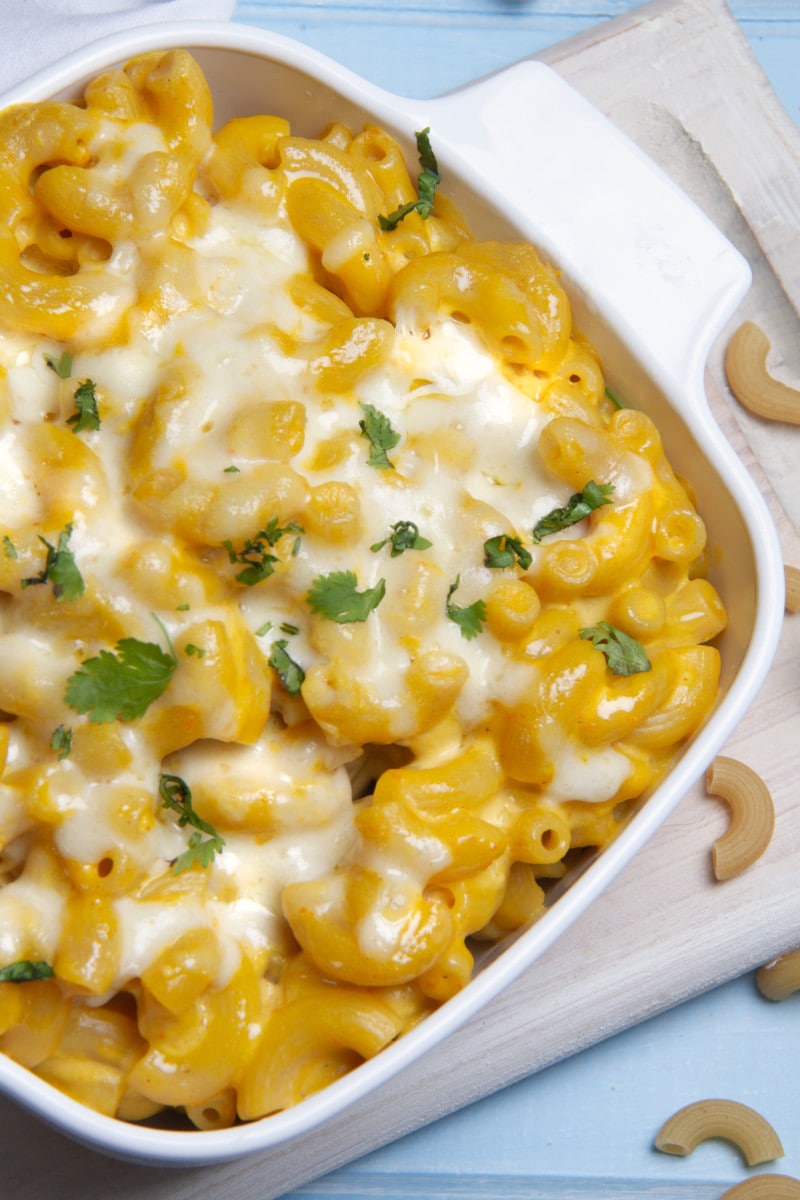 In Peru, flavorsome spicy sauces change simple ingredients into delicious, moreish dishes enjoyed by locals and non-Peruvians. Huancaína sauce is a type of creamy, cheese sauce with a kick. Once tried, you'll never go back to the regular sauce.
Fans of Peruvian food will already be familiar with Papas a la Huancaína, a potato-based dish with creamy ají amarillo sauce. It's hugely popular and today we're taking another popular dish and making it distinctly Peruvian in flavor.
Macaroni and cheese is a dish with Italian origins that every American will know. Mac n' Cheese appears on menus in diners, fast food restaurants and regular eateries all over the US. Peruvians love it too but the regular cheese flavor just doesn't meet the expectations of a nation obsessed with food.
This spicy sauce recipe is just hot enough to add a punch to the flavor without being overpowering. The creamy cheese sauce takes the "heat" down a bit and adds much needed fat (which enhances and concentrates flavor and odors).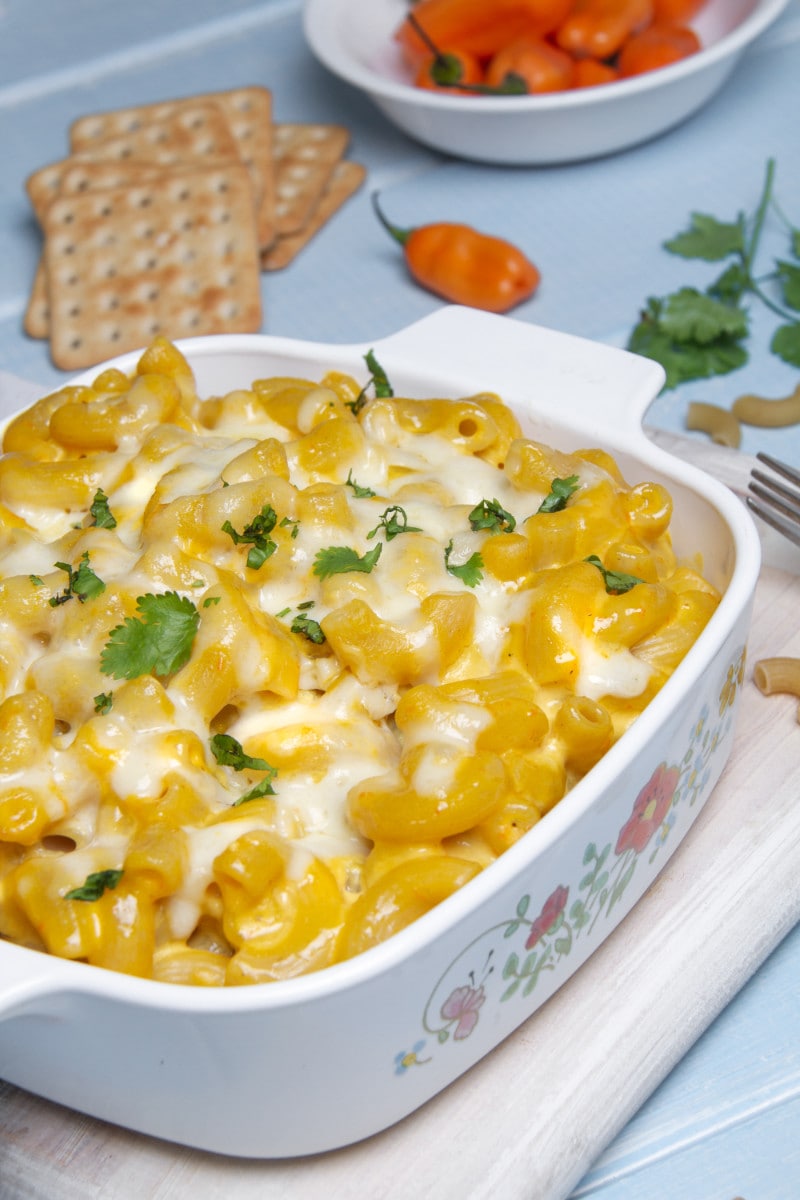 We've added onions and using soda crackers in the sauce as well as an accompaniment. Trust us, it works! We're also using evaporated milk, a little bit of olive oil or vegetable oil (odourless), and queso fresco (rather than cheddar cheese) as the cheese-based for the sauce.
Ingredients: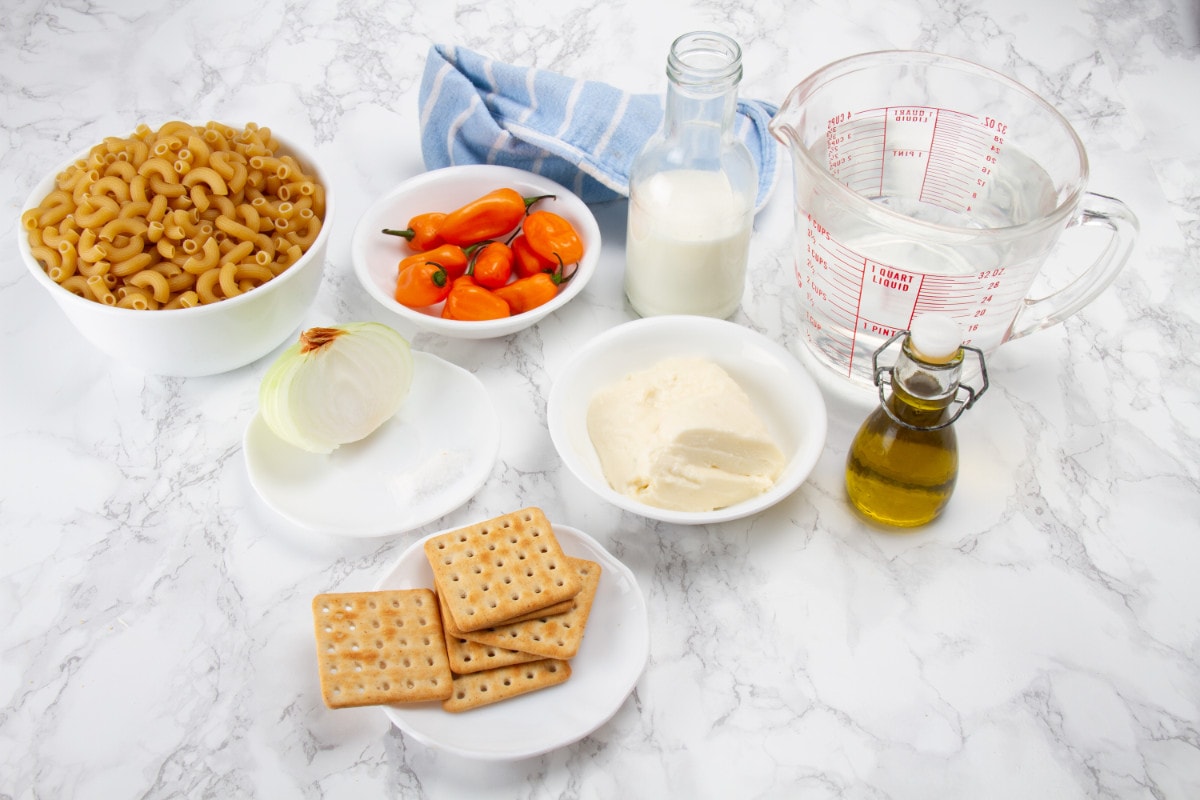 Huancaína Macaroni and Cheese
Our Peruvian macaroni and cheese with spicy sauce recipe is just hot enough, with a flavor punch that will leave you wanting more. Delicious and creamy
Ingredients
For the Huancaina Sauce or Cheese Sauce:
6

Peruvian yellow peppers (ají amarillo)

or ½ cup aji amarillo paste

½

onion

2

tablespoon

oil

1 ½

cup

queso fresco

(fresh cheese)

¾

cup

evaporated milk

3

soda crackers

one package, 30 g. approx.

Salt and black pepper

to taste
For the pasta au gratin:
500

grams

pasta

Macaroni type

1.5

liter

water

1

teaspoon

salt

2

tablespoon

oil

1

cup

queso fresco

grated
Instructions
Preheat the oven, with heat above 180°C/320°F. Peel the onion, and cut it into cubes of approximately two centimeters in diameter. Remove the stem from the yellow peppers, and cut them crosswise in half. With a teaspoon extract the seeds and the light-colored veins. Cut the peppers into approximately 3 cm pieces as well.

Place the oil in a frying pan, turn on the stove over medium heat, and when it is very hot add the onion, and the Peruvian yellow pepper, chopped into pieces. Cook for about six to ten minutes, until the onion and peppers begin to brown. Turn off the kitchen.

In the blender glass, add the fresh cheese, the chopped soda crackers, and the onions and browned peppers. Add the evaporated milk and blend at maximum speed for at least three minutes.

Beat for three minutes more. The sauce should be a nice and smooth consistency. If you liquefy it for a short time, it can be sandy. Taste the sauce, and if necessary, add salt and pepper*. Place the sauce in a bowl, and store it in the fridge while you cook the pasta.

To cook the macaroni, fill a pot with enough water, add salt and oil. Bring it to the stove over high heat. When the water is bubbling to a boil, add the pasta and cook for up to four minutes. Prick the pasta with a fork, it must be "al dente", or maybe a little hard yet (It will finish cooking in the oven).

Strain the macaroni through a pasta strainer and place it in a refractory container. Cover them with the huancaina sauce, and stir so that the macaroni is impregnated with the sauce.

Sprinkle all the grated fresh cheese on top and bake, on top for about ten minutes, until the cheese is gratin. You will get perfect Peruvian Mac n Cheese. If you like, you can serve them on their own, with a little cilantro on top, or with a piece of roast beef and hard-boiled eggs.
Notes
* Some fresh cheeses can be very salty, so try to season the sauce when the cheese is already mixed in.
Nutrition
Nutrition Facts
Huancaína Macaroni and Cheese
Amount Per Serving
Calories 535
Calories from Fat 342
% Daily Value*
Fat 38g58%
Cholesterol 82mg27%
Sodium 1637mg71%
Potassium 1094mg31%
Carbohydrates 29g10%
Protein 23g46%
Vitamin A 1669IU33%
Vitamin C 338mg410%
Calcium 543mg54%
Iron 3mg17%
* Percent Daily Values are based on a 2000 calorie diet.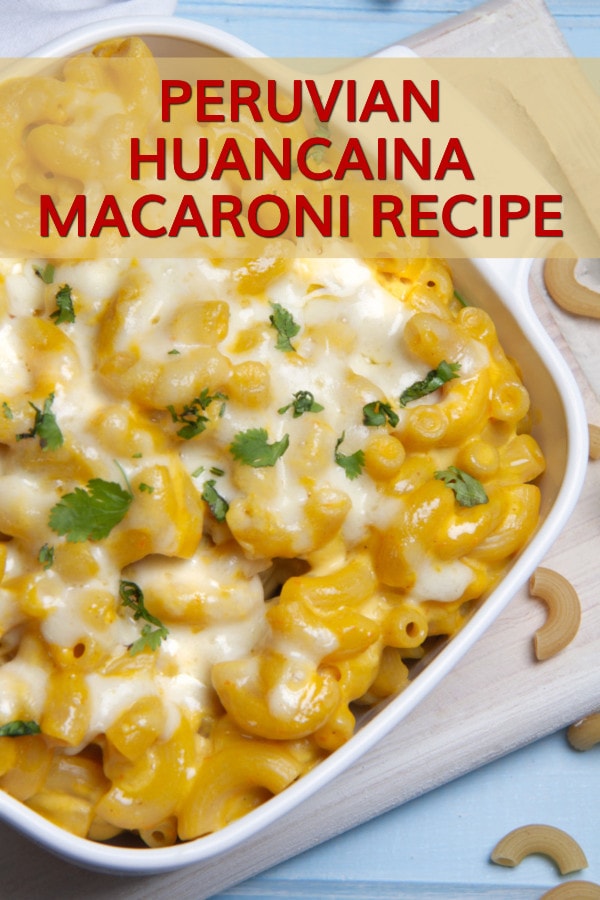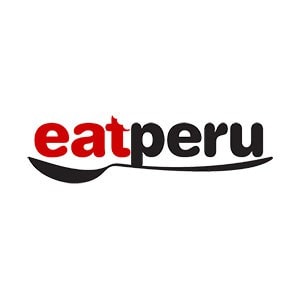 Peruvian foodie. I've been writing about the food of Peru for over 10 years. Read more about the Eat Peru team here