Title: Ceviche: Peruvian Kitchen
Author: Martin Morales
Year first published: 2013
Design and layout: Weidenfield & Nicholson
Recipes: 94 + paste, oil, and salsa recipes
Martin Morales is a master of the media and communicating his vision. The ex-DJ, music label head, and entertainment business executive understands what his public wants and he doesn't disappoint. Morales is a very successful restauranteur and has his own TV slots, YouTube channel, newspaper and magazine columns, and lots more besides. He's what I would call an authority on the subject of Peruvian cooking.
Morales first book, Ceviche – Peruvian Kitchen, is a ramble through the history of his cooking passion. The beautifully packaged cookbook begins with a short autobiography, which focuses on the author's experiences with food, and in particular Peruvian food. Born in Peru, Morales appears to be linked to his country of birth more by the food culture than anything else. He describes how buying and preparing food, as well as trying street foods on the streets of the capital, Lima, were important parts of his childhood. There's no mention of his corporate life or his time spent as a DJ. The author talks about food as if his entire life before opening his restaurants were in preparation for him introducing London to 'Peruvian soul food'.
I thoroughly enjoy reading the history of Peruvian food and Ceviche is dotted with explanations of how the cuisine came to have its own identity through the mixing of cuisines from immigrant and native cultures. Peruvian food takes the best of Spanish, North African, Italian, Chinese, and Andean cuisines and extracts, what Escoffier (famous French chef) calls, 'one of the best cuisines in the world'.
The name of Morales' first restaurant in London was Ceviche, and this book is a sort of accompaniment to the restaurant. The ceviche dish is probably the most recognized Peruvian food. It's fitting then, to open the recipes section of the book with a chapter called 'Ceviches'. There are 10 different ceviche recipes, each one based on a different type of main ingredient (mackerel, bass, clam, quinoa, salmon, etc), but all prepared by the delicate 'cooking' of the meat with lime juice in one form or another.
The book's design is in line with the restaurant and website's use of tasty graphics and unique colour scheme. Everything from the fonts to the layout design is impeccable. The author and artwork team have created a simple, sophisticated, and beautiful Peruvian cookbook.
Each page uses a standard font for the recipe method, bolded for the ingredients, some bullets for the notes section, and simple italics for the introduction. Recipes are almost all laid out with a photo on one page and recipe on the opposite.
The beautiful food photography complement with bursts of vibrant colours from Peruvian ingredients such as peppers, roast chicken, limes, corn, and red onion.
The book's cover is particularly striking despite being predominantly white with blue text and a hint of red shadowing (in the style of old Peruvian posters). The back and front covers of the cookbook are designed to look like a kitchen wall, with curved-edge tiles breaking up the title of the book. It's a great effect, which tells you almost immediately that the subject matter relates to kitchens in some way or form.
Ceviche is broken up into 9 chapters
Ceviches
Street Food
Fish
Meat
Vegetarian
Salads
Desserts.
Drinks
The Peruvian Larder.
Standout Dishes
1. Barranco, I Love You
A sea bass and green mango tiradito. Similar to ceviche but with thinly sliced fish, only briefly marinated in lime juice, and no onions.
2. Escabeche De Pescado
A fish dish served with soft, cooked peppers and onions and served hot with the spicy, lime-based juices used typically in a ceviche dish.
Street Food
Chapter 2, Street Food discusses the snacks and full course meals that are a huge part of the food culture scene in Peru. Eating street food can be as interesting and rewarding as a fine dining experience. Some of my favourite places to eat in Lima are stalls or tiny, uninviting recesses in buildings at street level where food is prepared, sold, and eaten on the spot. Morales shows us how to prepare dishes that Peruvian's eat daily. He included some of these foods on the menu in his London restaurants, mostly as side-dishes.
Vegetarian Options
Vegetarians are well catered for in both the Vegetarian chapter and the Salad chapter. My particular favorite here is the Causa Santa Rosa, a type of potato cake flavored with coriander and topped with avocado and beetroot.
Delicious.
Desserts
People on a diet should really steer clear of chapter 7. There is nothing in here that you will be able to nibble on 'guilt-free'. Peruvian desserts are generally fatty, sugary, bombs of deliciousness that trick you into scoffing more than your fair share.
The dessert recipes in this cookbook are no exception. I can't even look at the picarones recipe without drooling. If you make and consume any of these dishes you will be fat. Don't say I didn't warn you!
Details
The final chapter, titled 'The Peruvian Larder' is like a glossary of Peruvian vegetables, sauces (salsas), juices, and stocks. Being a Peruvian food culturist myself, I find this chapter and the introduction to each previous chapter fascinating. It's clear that Morales loves discussing the origins of his beloved food and I'll certainly listen all day.
I have been using Ceviche for a couple of years now to further my progress in Peruvian cooking and it has served me well. It's not the type of cookbook that will go out of fashion either so I should have it to hand for many years to come. It's both a beautiful table-top book and a sturdy manual to keep by the stove.
This is a strong contender for the best Peruvian cookbook available. Recipes are easy to follow and most importantly for me, full of interesting anecdotes, history, and cultural pointers. It's a book that any beginner (including myself) can tackle. I wonder how many readers of this book are inspired to visit a Morales restaurant or do a food tour of Peru. Plenty, methinks.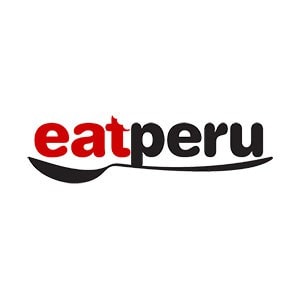 Peruvian foodie. I've been writing about the food of Peru for over 10 years. Read more about the Eat Peru team here