No trip to Lima, Peru is complete without partaking in the rich and varied dining experiences this city offers. Regularly receiving accolades on the World's 50 Best Restaurants lists each year, Peruvian restaurants provide a feast for the palate unlike any other. Where best to try Peruvian food and experience Peruvian gastronomy than the Peruvian Capital, Lima.
Mouthwatering, delectable cuisine coupled with warm, modern atmospheres mark these five best restaurants of which food connoisseurs are sure to rave. Let's take a look at the créme de la créme, or rather, la flor y nata, of Lima eateries, in our guide to Lima's culinary scene.
Central – Best restaurant in the world 2023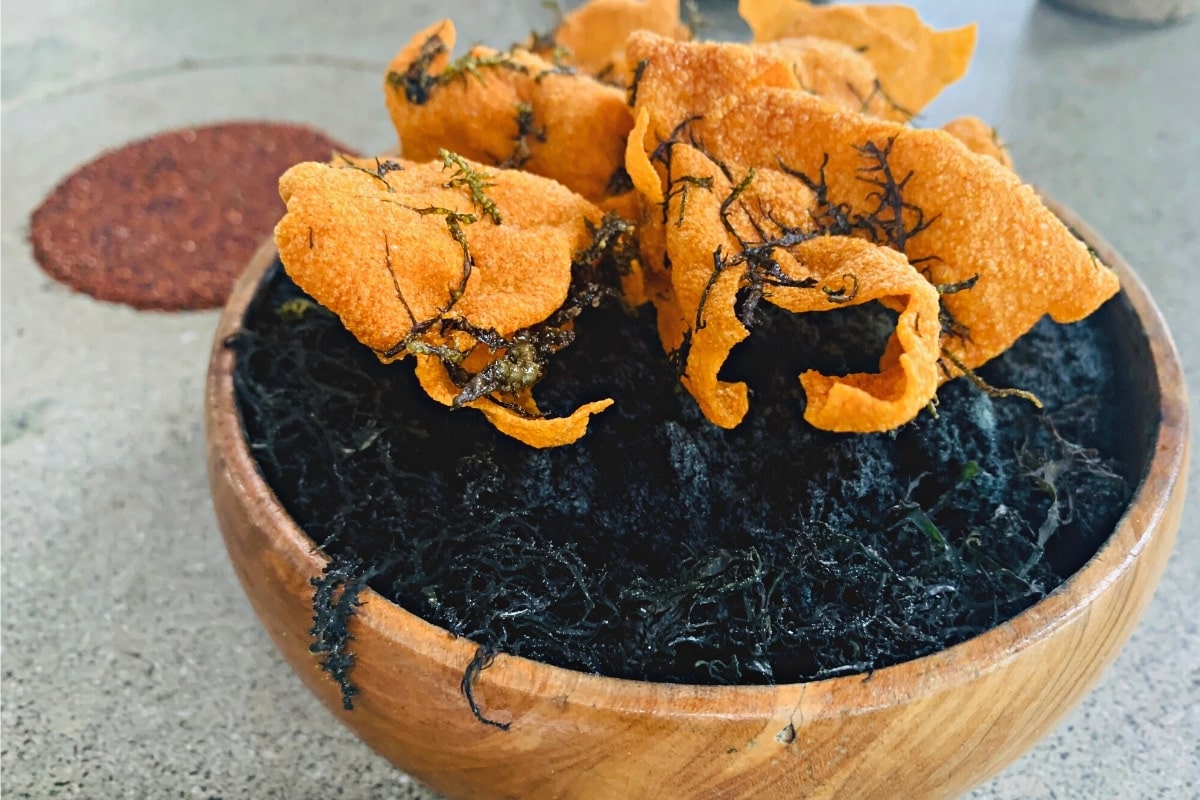 The flagship restaurant of Peruvian Chef Virgilio Martinez, Central Restaurant Lima reaps rave accolades in cuisine. Martínez and his wife and partner in business Pia León won the award for the best restaurant in the world at the 50 Best Restaurants awards in 2023. Their restaurant, Central, also came second in 2022 and is one of the most exciting restaurants in Lima. In 2021, the restaurant ranked 4th in the World's 50 Best Restaurants and 3rd in the best restaurant of Latin America.
Central is conveniently located across from the Larcomar shopping mall in the bohemian neighborhood of Miraflores district of Lima.
Chef Virgilio Martinez studied at Le Cordon Bleu in Ottawa and London. Serving as executive chef at the highly acclaimed Astrid y Gaston in Bogotá and Madrid brings even more credit to this chef's name. Currently, he manages other projects as well, including Lima, Lima Floral, and Lima concession at Harrods, all in London. And, with eyes to the horizon, Martinez, recently launched a new venture bringing Peruvian cuisine to Dubai.
Chef Martinez brings diversity to his Ingredients inspired by the Andean people in the pre-Hispanic era to create contemporary Peruvian dishes, which span the ecosystem. From the Amazon to the Pacific Coast, Central Restaurante Lima offers tastes of the jungle and desert, mountains and sea.
"Experience Territorio En Desnivel" is a 12-course tasting menu that includes Peruvian dishes comprising indigenous Peruvian ingredients such as:
There are also 10-course and 14-course tasting menus if that's your kind of thing, and presuming you have the space in your belly for that much food.
True to the essence of Central's head chef, this restaurant lives its philosophy. Mater, an initiative that encourages earthy cooking, remains a hallmark of this establishment. Traveling the country to find ingredients and hear stories from local producers is how Chef Martinez finds products and inspiration. Plus, he encourages others in it as well. Also, Central bottles its own filtered, ozonated, and purified water with reverse osmosis.
Modern, clean decor with views of wall art, wine cellars, and mirrors offer plenty of visual interest for those dining at Central. The diversity of atmosphere seems to reflect again the diversity of ingredients and the chef who pulls it all together. This dining experience is sure to surprise and please its guests.
Maido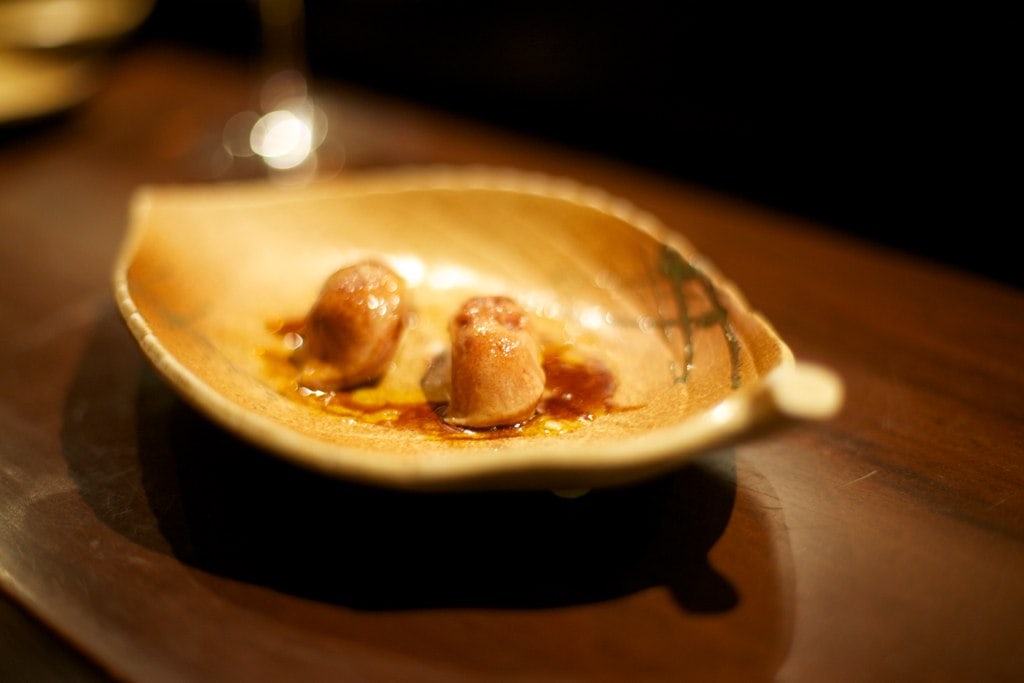 Maido ranks number 13 on the 2016 World's 50 Best Restaurants and earned the Highest Climber award in 2016. Known as one of Latin America's best dining experiences, this restaurant came in at number five in 2015. Plus, patrons gave it the honor as ranking second on TripAdvisor.com. This favorite in Miraflores, Lima, Maido sits near Parque del Amor, an oceanside park with a kissing sculpture.
Lima-born chef, Mitsuharu Tsumura, is a master of Nikkei cuisine. Training at Johnson & Wales University in Providence, Rhode Island, Tsumura learned the culinary arts while developing the expertise required to manage a business. After his formal training, this chef "studied" in Japan under Mr. Hirai, the owner of a well-known restaurant. This education involved tedious tasks and patient observation but proved fruitful as he learned every aspect of Japanese cuisine.
At Maido, Chef Tsumura offers simple, flavorful dishes incorporating both cultures. The blending of Japanese flavor and techniques with Peruvian influence (Nikkei cuisine) creates dishes sure to please the palate. Also, the chef incorporates rare ingredients and techniques from the Amazon to further set this dining experience apart.
The standout dish, according to the 50 Best is the 50-hour Wagyu beef short rib. Nikkei Ceviche (cabrilla, clam, camarón, tobiko, yuyo) and Paracas Scallops with Mack tantalize the tongue as well. However, the upscale atmosphere and gourmet fare prove pricey at an average of $50 per plate.
Guests enjoy a contemporary setting with a rope installation stretched across an entire wall. This display depicts the flags of Peru and Japan, depending from which angle it is viewed. The mix of the two cuisines delights diners as Chef Tsumura magically "tells the history of a country serving it on a plate." And, the name, Maido, a term of greeting or welcoming, fits well. Maido certainly gives the customer a feeling of home.
Astrid y Gastón
The namesake of head chef, Gastón Acurio, and, his wife, Astrid Gutsche, classic San Isidro restaurant Astrid y Gastón ranks as number 30 on the World's 50 Best Restaurants of 2016. And, Latin America's 50 Best Restaurants in 2015 recognizes this establishment as number three. This signature restaurant of Gastón Acurio offers a modern taste of heritage.
Located in Casa Moreyra, a San Isidro hacienda, this vintage mansion boasts minimalistic elegance. With over 300 years of history itself, its nearness to Huaca Pucllana, pre-Incan pyramid ruins, adds to the charm. And, this is not lost on its patrons.
Known as Peru's celebrity chef who transformed contemporary Peruvian cuisine to its current status, Chef Acurio came out of retirement to lead the Astrid y Gaston kitchen again. After learning his craft at Le Cordon Bleu in Paris, Acurio returned to Peru with an unparalleled expertise in international cuisine, set on opening a Peruvian restaurant. With this gift, he took Peruvian fare to a gourmet level, Cocina Novoandina. And, 40 restaurants worldwide claim his name. It seems he is accomplishing his goal to honor Peruvian history and heritage with Peruvian cuisine and ingredients around the world. Acurio is also the author of what's considered to be the best modern book on Peruvian cooking.
Specializing in native traditional dishes and a creative, yet pricey, ($25 tp $100) criollo-Mediterranean menu, Astrid y Gaston does not disappoint. Spicy roasted ribs, seafood from the Andes and fresh fish served in miso sauce with crunchy oysters represent popular dishes. And, the standout dish, Tiradito del Amor, a raw fish dish, blends the Japanese and Peruvian cultures beautifully.
Casa Moreyra includes a casual bar, event space, botanical garden, and research and development facility. High, white ceilings with orange walls welcome food connoisseurs to Astrid y Gaston. Tastefully displayed colorful modern art, adds to the character, stylish humor and warm sophistication which keeps patrons coming back.
Malabar
Continually ranking in the top five restaurants by Summum, the Peruvian Dining Guide, Malabar Lima delights. The 2013 Latin America's 50 Best Restaurants agrees, ranking it number seven. Found in the financial district of San Isidro, Malabar is a short distance from the pre-Incan ruins of Huaca Pucllana.
Owned by the rising culinary star, Pedro Miguel Schiaffino, Malabar mixes Mediterranean ingredients with the Peruvian Amazon garden. Chef Schiaffino claims Italian heritage. While his training began at the Culinary Institute of America, New York, he conducted his Master's work at the Italian Culinary Institute.
Working for four years under top Italian chefs such as Nadia Santini of Dal Pescatore, Schiaffino developed his love of Mediterranean ingredients. Known worldwide for his innovative Andean cuisine, he also holds the title of head chef aboard the M/V Aqua and the nickname "jungle chef."
Amazon fusion best describes the unique mix of Italian history, fresh Peruvian ingredients, and Amazonian produce and cooking techniques present in Malabar cuisine. These influences combined with Peruvian flavors help to inspire dishes such as homemade tagliatelle with mushrooms, crispy roast squab, seared cuy, and Amazonian river snails bathed in a spicy chorizo sauce. Tiradito of sole proves a standout and the desserts may be the most refreshing in Lima.
The upscale cuisine ($25 to $100 per dish) enjoyed in the warm, contemporary atmosphere of Malabar tastes even more delectable. Rich hues of golden yellow and the calming orange color palette are softened by crisp white linens. And, beautiful lighting creates just the right dining experience.
La Mar
Ranking number 15 on Latin America's 50 Best Restaurants list of 2014 and number 11 for TripAdvisor raters, it is no surprise that La Mar boasts another venture of Chef Gaston Acurio.
Located in Miraflores, Lima, this moderately priced ($20 to $30 per dish) dining option lies a few blocks from the Pacific Ocean. Also, the pre-Incan ruins of Huaca Pucllana which date back to 200-700 A.D., and the Parque del Amor with its kissing sculpture are within proximity.
Chef Acurio (more on his background above) creates a menu that flexes with the changing offerings of the sea. But, freshly prepared fish is always in season. The offerings also include traditional Limeño cooking with an edge and a cocktail bar with pisco-based drinks such as chocopolitan.
The chic, modern, angular poured concrete facade and cement floors meet a bamboo roof and turquoise chairs at La Mar. The airy, plant-filled atmosphere comes across as stylish with a definite feel for the sea. But, there is no tolerance for being fashionably late to lunch as this upscale seafood restaurant or cevichería is only open during the day. A nod to the tradition of cevicherías.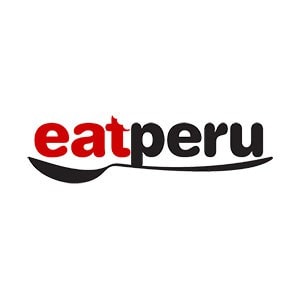 Peruvian foodie. I've been writing about the food of Peru for over 10 years. Read more about the Eat Peru team here