Finding somewhere to eat Peruvian Food in Dublin is like looking for the holy grail. Unlike most other large cities in the world, Peruvian cuisine does not have a go-to location here.
There are over 400 functioning Peruvian restaurants in the United States. Peruvian food establishments are into double-figure in London, only an hours flight away. In some cases that might be worth the trip, considering the traffic in some cities in Ireland. Brazillian restaurants are easy to find in Dublin and there are Venezuelan arepa stalls here and there. Belfast, up until recently, had a Peruvian food delivery service called Cuzco but sadly it doesn't exist anymore.
I was in Bratislava a couple of years ago and found a Peruvian restaurant. If they can run a Peruvian restaurant in a city of 400,000 there really should be more choice in a city 3 times as big. Here are some of the Dublin restaurants that are making Ireland's first attempts at serving Ceviche or any other type of Peruvian food.
Zampas
Zampas is billed as "Peruvian food and drinks with a distinctly Irish accent". The restaurant is part of the Hard Rock Hotel Dublin and opened in early 2020.
Ingredients are 100% Irish, sourced from all over the country and the menu is a mix of typical Peruvian dishes and plates popular in Ireland.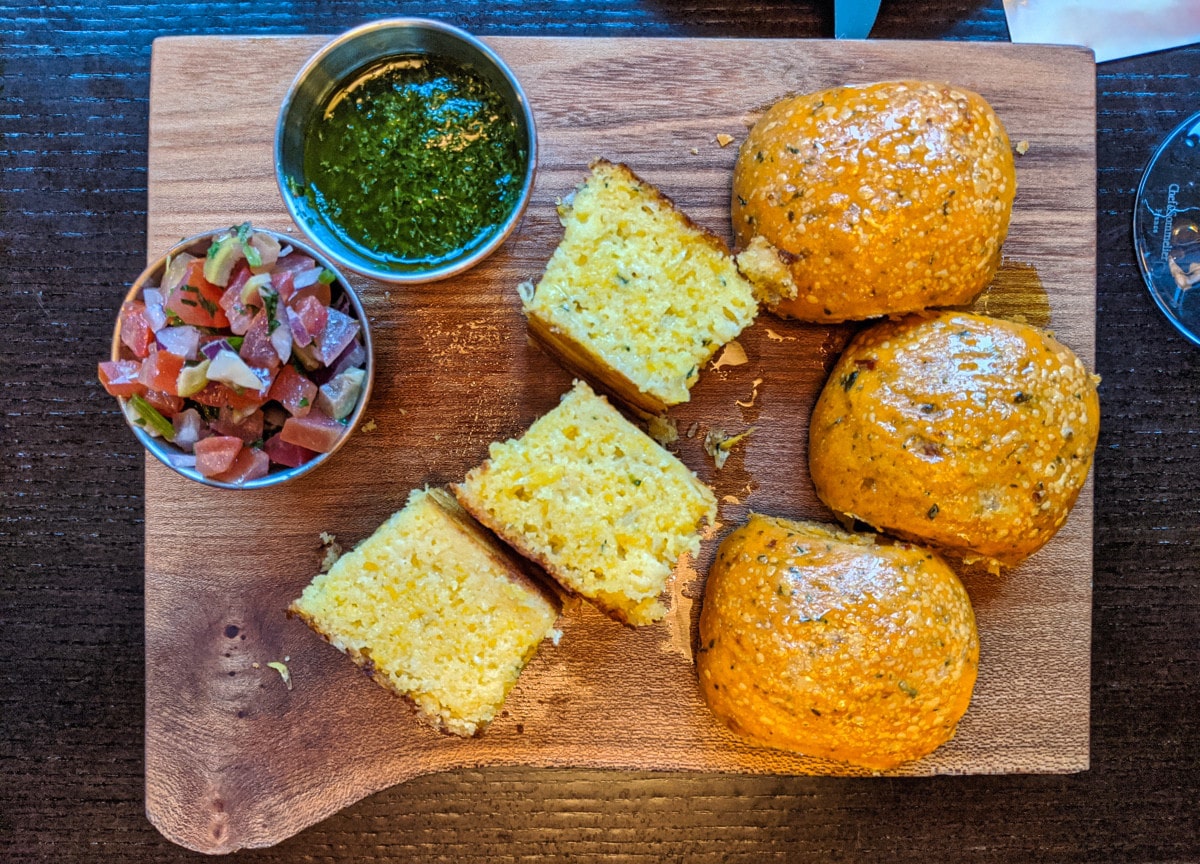 Around 1/3 of plates on the menu have a Peruvian influence.
Pisco & Lime BBQ Manor Farm Chicken Wings starter
White Fish Ceviche starter
Rainbow Quinoa Salad
Peruvian chopped salad
Dry Aged Ribeye with chimichurri perruano
Seco de carne (slow braised beef with beans & rice)
Asador Peruvian Roast Chicken, with aji verde, sweetcorn, and fries.
Warm churros dessert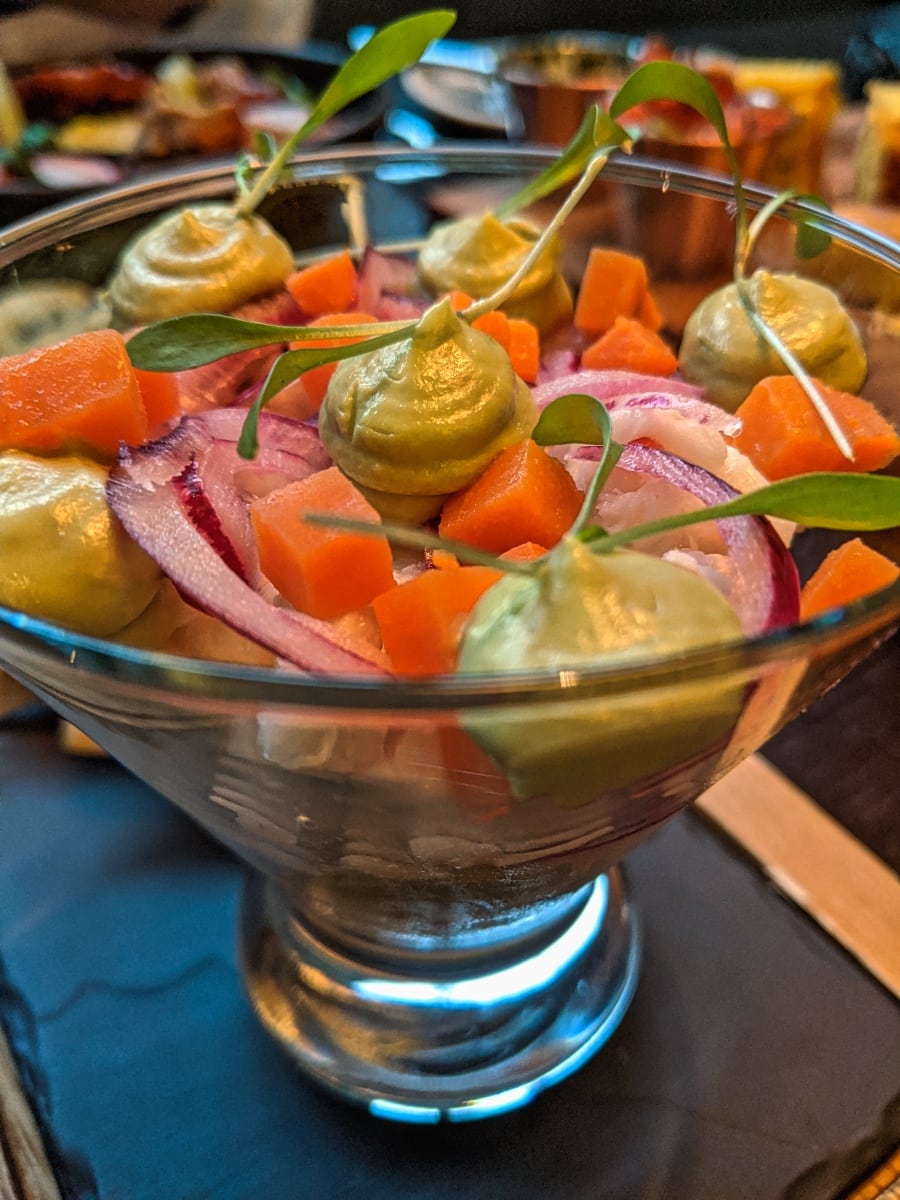 We started our meal with pisco sours. In Peru, these frothy, grape brandy cocktails are sweet. Ours came sans sugar. The pisco & lime chicken wings with creamed corn got the thumbs up. We also had a starter of Confit Duck Croquetas.
The ceviche lacked spice. In fact, the leche de tigre, an important ingredient in ceviche, seemed to be missing altogether. The fish was delicious but lacked any kind of tangy flavor or spice.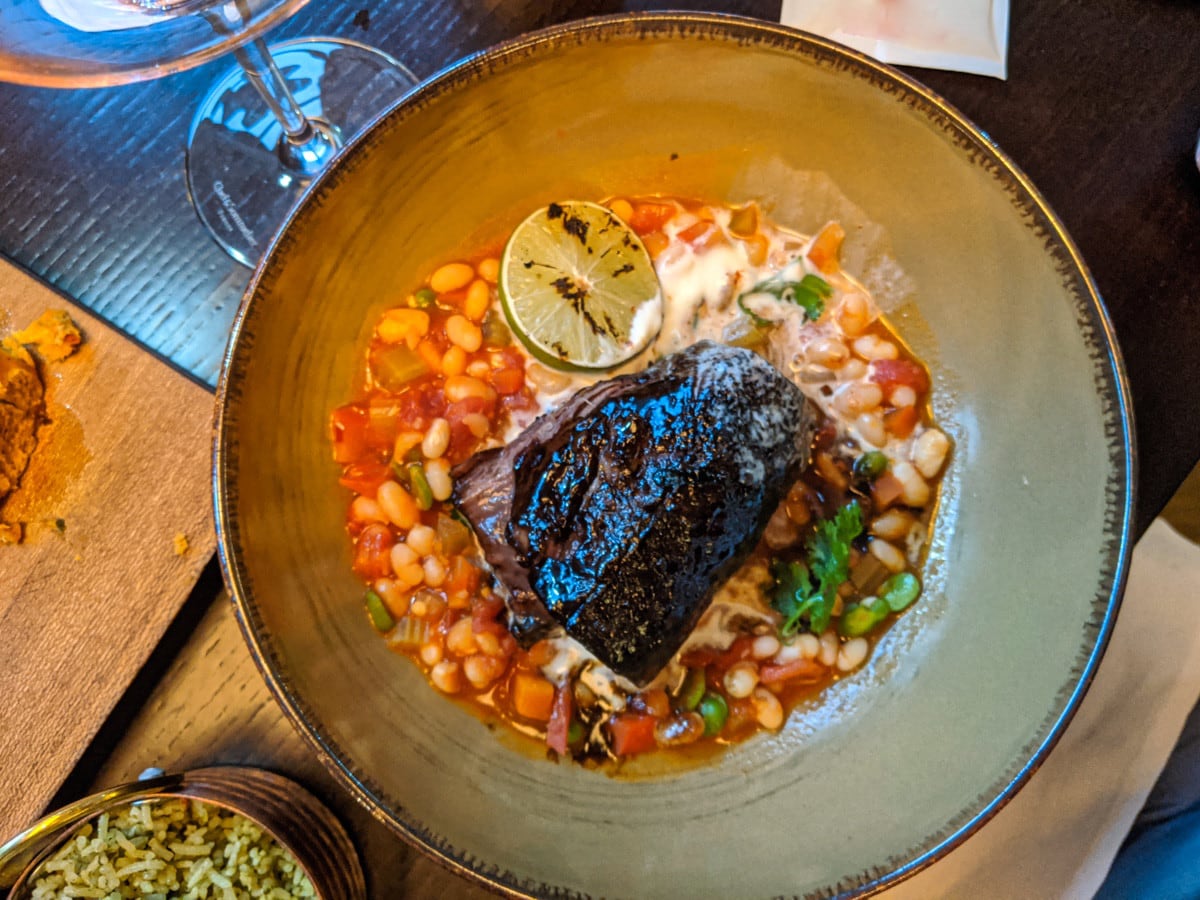 For main course, our order of ribeye with polenta chips, onions, and chimichurri Peruano was delicious. We asked for medium-rare and it came back a tad on the rare side. But the chef flash-fried it and replaced the sides with zero fuss.
Our seco de carne was full of flavor but not what we'd expect from a beef stew. The featherblade beef was also not exactly featherblade. But I'd be nitpicking if I was to say that it took away from the dish.
Roast chicken is a typical Peruvian favorite and the half-chicken didn't disappoint. However, the aji verde was not spicy, being just minced coriander sauce. If you're looking for a bit of kick, ask for a spicy version or a side of aji amarillo sauce (or equivalent in Ireland).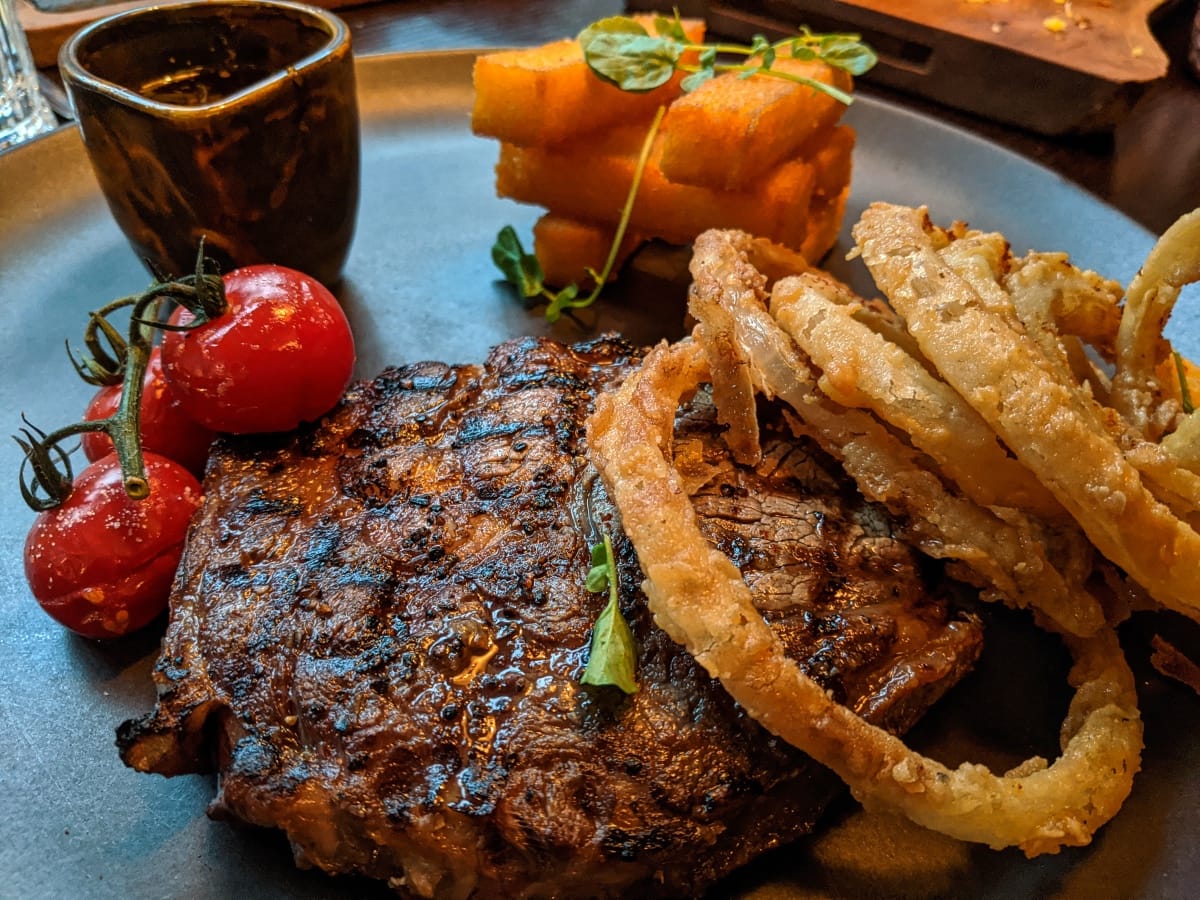 Desserts in Zampas lift the overall experience, as they should. Both the churros and alfajores were finger-licking good. Ten out of ten for taste and presentation (especially for the churros).
Another dish with a very Peruvian name, Pescado a la Chorillana, has little to do with the traditional dish from Peru. At least that's what the menu description seems to say.
Service is excellent and the staff are polite and attentive. The atmosphere is pleasant and relaxing. I'd hesitate to call Zampas a Peruvian restaurant. It's more of a Latin-Irish mix but there's no doubt that the majority of South American-style dishes are based on Peruvian recipes.
With that said, Zampas is a great place to try some more accessible Peruvian dishes in a pleasant restaurant. The restaurant stocks some great but affordable wines and every dish was made with high-quality Irish produce. Definitely worth a look.
Chilli Pepper
Chilli Pepper is a new food trailer located at Dublin's weekly Merrion Square Market run by Michelangelo Dalla Pieta and Rochi De Las Casas from Lima, Peru.
There's an Instagram account but apart from that it's almost impossible to find. Marketing is not this business's strong point but the food comes highly recommended. And there's demand for it, considering the queues that form whenever the small venue is open.
Peruvian dishes for take away from the food truck include ceviche, papa rellena ( beef patty filled with olives and raisins), aji de gallina, seco de carne, and pork-stuffed tamales wrapped in banana leaves.
Taste at Rustic
17 South Great George's, Dublin 2 www.tasteatrustic.com
Dylan McGrath's Taste at Rustic offers a ceviche starter which isn't cheap at €14 but it's very tasty. Judging by the rave reviews online, it appears to be a hit with the restaurant's customers. McGrath is always at the forefront of Irish cooking and it's just like him to include a risque (for the Irish palette) dish made of raw fish. It works well. Hopefully, for us, the team Taste at Rustic has plans to include more Latin American fish dishes on the menu.
For the main course, the chicken poached in Peruvian spices and the Fermanagh blackened sirloin brushed in red pepper juice with pickled Peruvian pepper are both prepared in the style of anticuchos. Anticuchos are small flattened cubes of meat (usually beef hearts but can be any meat), skewered, and roasted.
This is typical Peruvian street food that has made its way into restaurants all over the world. OK, this isn't really the food you're going to eat as a snack on the streets in Lima, but the menu borrows heavily from Japanese cuisine and Japanese-Peruvian fusion food (called Nikkei) is huge right now.
The €45 Omakase, which means "I'll leave it to you" is for people that want it all. Included in this set menu are poached Pork or Chicken cooked in a "Peruvian and Japanese style".
Okay, we'll admit that this is a very short list. Only one entry so far. But we're still counting on someone to bring Peruvian cuisine to Ireland.
Where To Find Real Pisco Sour In Dublin
Dublin is fast becoming a bit of a Latin hub. Almost 10,000 Brazilians are granted residency every year. It's harder for Colombians to come here but there are still sizeable populations in Dublin. The Peruvian population numbers about 5000 and we're still trying to find out if one of these Peruvian's is a bartender and is handing out Pisco Sour in Dublin every night in some place unknown to the foodies and hipsters.
The Exchequer wine bar offers their own version of the Peruvian cocktail. It's called a Piscotheque (love the name) and is prepared with pisco, blue curaçao, honey, lime juice, egg white. The image of an Easter Island statue on the menu indicates that this is more of a Chile-inspired Pisco Sour than a concoction using Pisco from Peru.
777 bar on South Great George's Street, Dublin 7 is a Mexican themed place that will do Pisco Sours if they have the ingredients, and of course, the Pisco.
On South Great Georges Street a great looking Scandinavian bar called Soder+Ko offers Pisco Sours and Whiskey Sours.
MCM Spirits in Donegal stocks Encanto Pisco, a blend of four different varietals Quebranta (74%), Torontel (6%), Moscatel (4%), and Italia (16%). MCM is a distributor so you'd need to buy in bulk or have some other means of buying direct from them.
A cosy little place called the Vintage Cocktail Club, located in Temple Bar, Dublin offers several cocktails made from Pisco on their excellent cocktail menu. If you ask them nicely they will prepare a Pisco Sour with the finest ingredients. We can't predict the origin of the Pisco on your particular night, however.
Several other places around Ireland such as the Liquor Rooms in Dublin serve Pisco and Pisco Sours but they use Chilean Pisco so I haven't listed them here.
If you fancy making Pisco Sour at home then try our classic Pisco Sour recipe.
Salud!
Taste Of Peru Dublin
Foodies, Peruvians, food lovers, Peruvian food fanatics, and the insatiably curious, listen up. Our friends over at 'Taste of Peru' Pop Up Peruvian restaurant hold an annual event in Dublin on the 30th of October 2016. Forget your €15 trendy Dubin 6 sandwiches. This is a three-course meal for €20 and it's always a crowd pleaser.
Papas a la Huancaína (potatoes in creamy sauce), Anticuchos (beef heart kebabs), Arroz con mariscos (seafood paella – Peruvian style), Ceviche, and Helado de Lúcuma ( ice cream made with our favourite fruit) are a few of the items on the menu.
To reserve send an email to [email protected], order and pay for your preferred dishes in advance.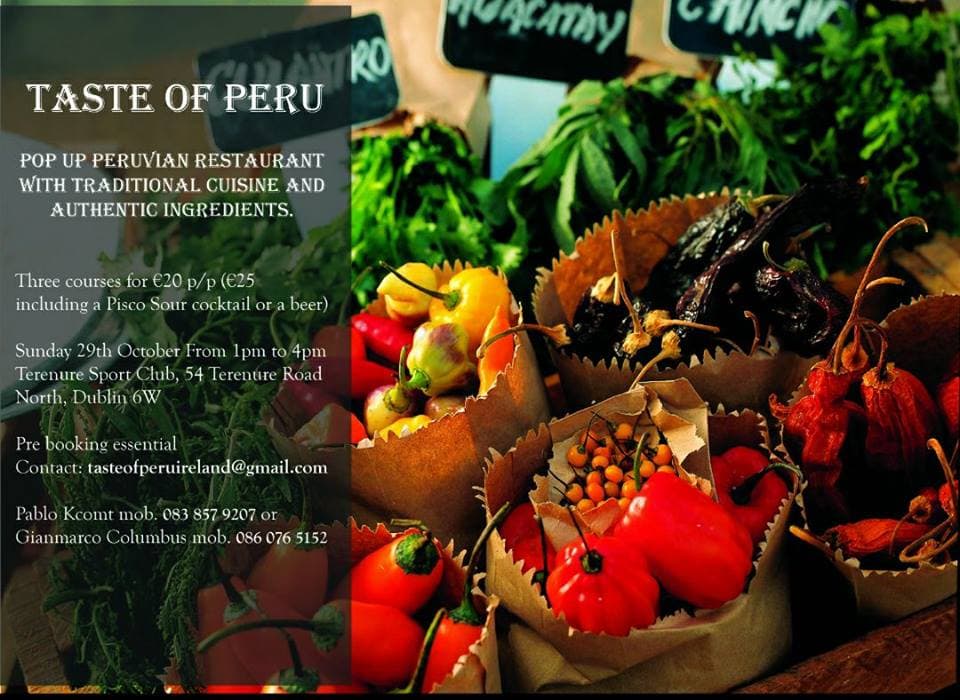 This post is a work in progress and will be updated as we verify the details of Peruvian food vendors in Dublin. If anyone has recommendations please contact us here. Stay tuned as we've just been informed that there's some very good news on the way for lovers of the wonderful food of Peru.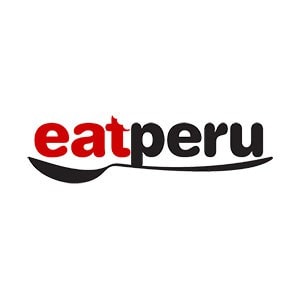 Peruvian foodie. I've been writing about the food of Peru for over 10 years. Read more about the Eat Peru team here