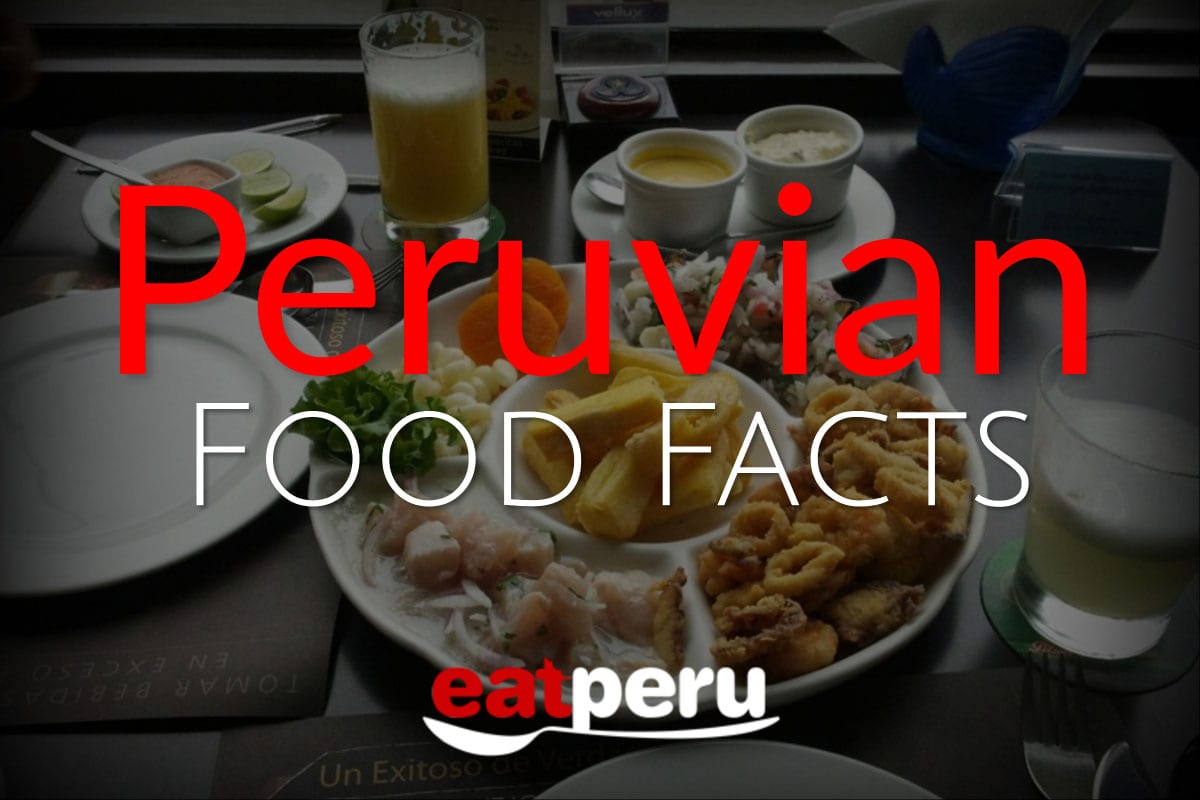 Type the word Peru into Google's image search and you'll see hundreds of images of Machu Picchu. The ancient Inca fortress in the Andes is a spectacular destination and worthy of any bucket list. But anyone would think there's nothing else to the country. But another aspect of the country is a stand-alone tourist attraction, Peru's food. Peruvian food culture is gaining recognition as a formidable force in world gastronomy.
"Gastro" tourists are now flocking to the country with another excuse to spend time in the food hubs of Lima and Cusco. What's so special about Peruvian food? Well, let's look at 10 Peruvian Food Facts that will make you think differently about this South American nation.
1. Potatoes – The Crop That Powers Worldwide Dishes
Peru is home to 3000 types of domesticated potato and almost 100 types of corn. Ireland might be famous for potatoes but the crop is originally from the Andes mountains. No European, African, or Asian had seen or eaten a potato before the 16th century.
Potatoes are not the only crop native to Peru. Here are a few others that have gained popularity around the world:
Quinoa – a high-protein grain much loved by vegetarians.
Lima bean – a bean named after the capital city.
Brazil nut – the delicious tree nut is not exclusive to the country of Brazil.
Yacón – a tuber that tastes and looks like sweet potato.
2. Trending Food Around The World
Peruvian food is storming up the popularity charts, especially in the last 3 or 4 years. 60% of professional chefs in the United States suggest Peruvian Cuisine as a "hot trend" for restaurant menus in 2020.
London, one of the most cosmopolitan cities in the world has witnessed an explosion in Peruvian restaurants in the last few years alone.
Asian cuisines and Latin American cuisines (Mexican in particular – which has similarities with Peruvian) are the fastest growing cuisines in the world. That would put Peruvian food in the ideal position to ride the trend. Thanks to the influence of Asian cuisines on Peru's food culture, the dishes of Peru are the perfect melting pot of both regions of the world.
3. Asian-Peruvian Fusion Food
Peruvian food is heavily influenced by Chinese, Japanese, and South East Asian cultures.
Peruvians named foods made with Chinese ingredients or methods chifa. This is the only place in the world you'll hear that term. You'll find chifa on menus all over the country, but especially in Lima, the capital and largest city. It's delicious and worth a try. Imagine Chinese rice mixed with local meats and veg but spiced up with ginger and soy sauce.
The best spot to try Chifa or Chinese-Peruvian cuisine is in Barrio Chino, in Lima.
Nikkei cuisine is a type of fusion food combining Japanese and Peruvian influences.
4. Award Winning Food Destination
On the Top 50 World's Best Restaurants List for 2018, of the first 10 positions, Peruvian restaurants hold positions 6 & 7.
The Latin American 50 best restaurants list is dominated by cuisine from Peru. Positions 1, 2, and 7 are owned by Maido, Central, and Astrid y Gastón respectively.
Every year, the World Travel Awards (WTA) bestows accolades on countries and cities that offer the best culinary experience to consumers and tourists every year. Peru, as a foodie destination, is the outstanding champion. The country has won the World's Leading Culinary Destination prize every year since 2012. In fact, Peru is the only country to win the prize so far. Peru's culinary scene is booming and the world is taking notice.
5. Top Gastronomic Destination Of Latin America
Tourist numbers to the country have increased by a whopping 300% since 2003. And almost half the tourists count "gastronomy" as a major factor in their decision to visit the country. It may happen that foodies outnumber hikers to Machu Picchu one day.
Learn more about why Peru is a popular gastronomic travel destination.
6. Guinea Pig At The Last Supper
Cusco's Basilica Cathedral (Cathedral Basílica) has a unique depiction of the Last Supper of Christ on the wall. It's unique because the mural contains a guinea pig. The humble guinea pig or cuy in Spanish (which is not a pig and is not from Guinea) is a native animal to Peru and is better known in the rest of the world as a pet, the rodent was a staple in the Peruvian diet for millennia. It's a source of high protein nutrition for highlands farmers in the region and the Last Supper image reflects the local preference for the animal as "supper" at that time.
7. Mistura: South America's Biggest Food Festival
South America's biggest food festival takes place every year in Lima, the capital of Peru. Mistura is a 10-day culinary festival that sees almost half a million visitors, many of them international visitors.
If you've never tried the food of this region, Mistura is a great place to start. Street food vendors, restaurants, and famous chefs offer cheap (but quality) food plates at super low prices. Meals are offered as tasters but two or three dishes will satisfy the hungriest eater. And it won't cost more than $10 USD.
Unfortunately, the organisers postponed the 2018 event due to problems with the new franchising system. Who knows if a transformed event will be better or worse when it returns, hopefully in 2019?
8. World Food Influencer
Peruvian cuisine has influenced the cuisine of many countries around the world. Imagine Ireland without potatoes. The US food giant McDonalds owes much of it's success to the humble potato.
Swiss Rosti, Eastern European knishes, Massaman curry, Spanish patatas bravas, and many other popular world dishes are based on potatoes.
Chocolate originates from Peru. The cacao bean is not only a superfood but a key component in chocolate. And where would the Swiss chocolate industry be without it? Belgian chocolates, Cadburys, Hershey's and many other industries and businesses owe their existence to this humble Peruvian cacao bean.
9. Superfood Central
Maca is a so-called superfood that has made its way into health food stores around the world. The crops popularity is growing fast thanks to its potential as a dietary supplement. However, maca was discovered as recently as the1980s and is native to one small region of the Peruvian highlands.
Peru is home to many other superfoods. This industry is booming as the world opens to new and nutritious foods.
10. World's Only Ice Cream Flavoured Fruit
The Lucuma fruit is native to Peru and has a peculiar taste. Some claim it tastes like ice cream. Others say it resembles a potato covered in caramel or maple syrup. I think it's more like ice cream.
You've probably never heard or tasted Lucuma. Maybe you've seen the dried, powdered version in health stores. But the fruit is scarce outside Peru. Lucuma doesn't grow well outside its native country. Farmers in the US have tried to grow it and other Central and South American countries have made attempts with disappointing results.
So this is one fruit you have to try at its source. If you find yourself in Lima, check out La Lucha Sanchuchería. Best known for its amazing sandwiches this place also sells killer lucuma ice cream. Be warned: it's addictive.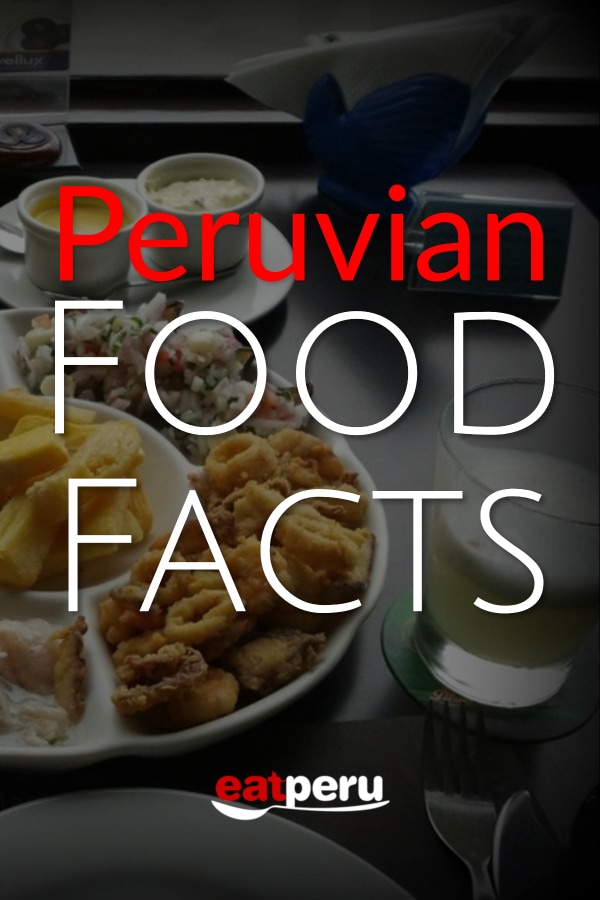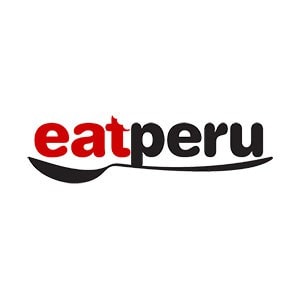 Peruvian foodie. I've been writing about the food of Peru for over 10 years. Read more about the Eat Peru team here