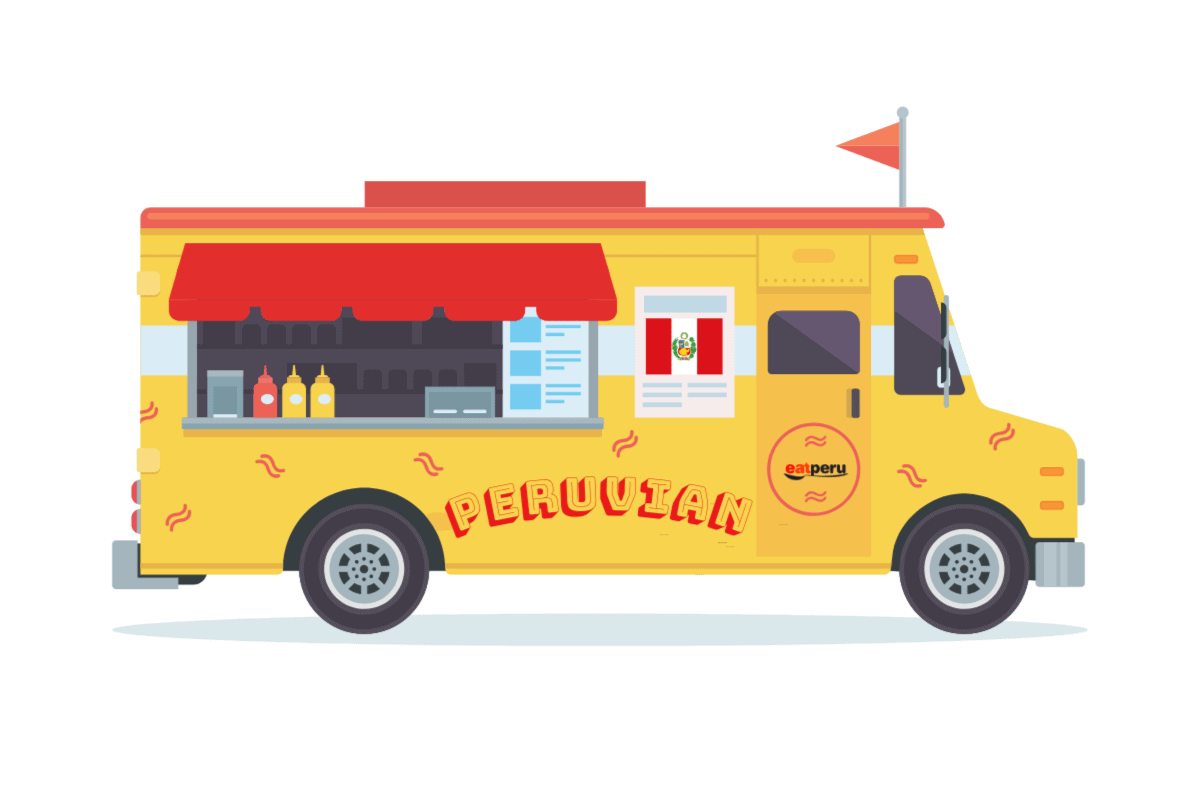 Food trucks are not a new thing. But the popularity of the mobile food industry's iconic trucks has bloomed in recent years. In major cities around the world, everyone has a favourite food truck. And these mobile food venues are often associated with ethnic food. In the US, in particular, Latin American foods trucks pop up almost everywhere.
Peruvian food trucks are riding the trend for Peruvian cuisine at the moment and we think they're here to stay. This is a growing industry with some trucks enjoying a dedicated following. People even follow their favourite trucks around using apps and by following businesses on social media. I interviewed food truck owners to find out why they got started, how they've grown their businesses, and what advice they have for people wanting to start their own food truck.
What's refreshing about the food truck industry is that it has resisted the temptation of Big Industry up to now. Silicon Valley geeks have not managed (or are unwilling) to take over the food truck niche. Apps for finding trucks and ordering food on a mobile phone exist, of course (there's always an app) but the actual process of selling food from a mobile vehicle is still an analog activity, for the most part. Milwaukee even has a tricycle Peruvian food "truck". Triciclo Perú sells Peruvian-style empanadas of chicken, beef, sweet potato, corn with cheese, and chorizo (made from soy).
Traditional Peruvian foods such as anticuchos, tamales, baked corn on the cob, chicharrón, and butifarra really are the perfect street meals for casual passers-by and raving fans. Chefs, food lovers, and entrepreneurs are starting their own trucks all over the world to not only introduce Peruvian food to the masses, but create a thriving business at the same time.
The Peruvian Brothers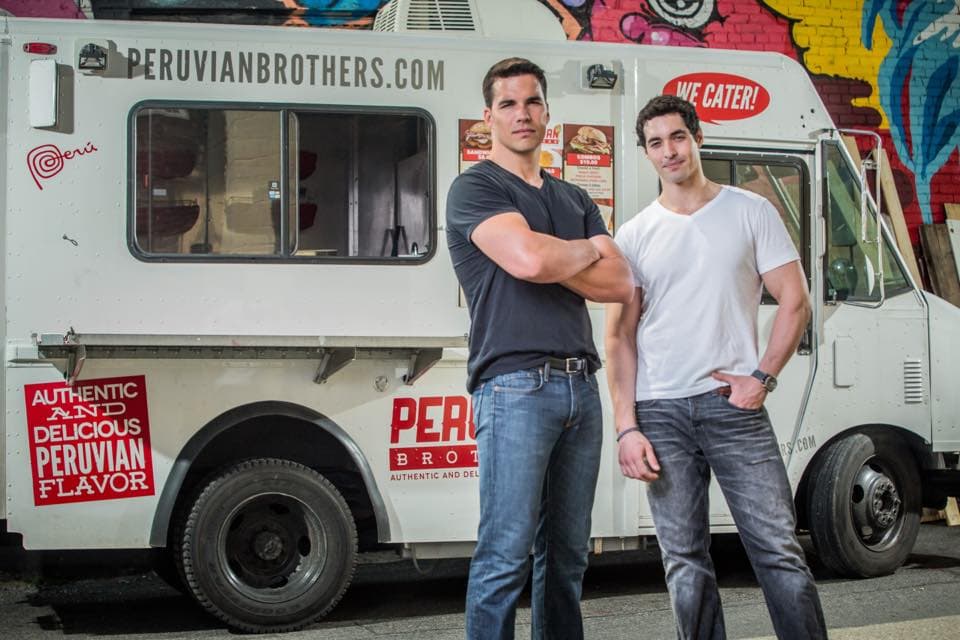 The Peruvian Brothers have made a name for themselves as the number one Peruvian food truck business in the world. With amazing food, slick marketing skills, and a keen eye for detail and opportunity, the team of two brothers has built a mini-empire in Washington D.C.
The website has an online store where you can buy "Peruvian Brothers" t-shirts, hats, sweatshirts, and fiery Rocoto hot sauce. With 20,000 followers on Facebook and excellent ratings on Google Reviews, these guys are doing everything right.
I spoke to Giuseppe Lanzone, Co-owner & Chief Operating Officer, of the business about how he got started with this Peruvian food venture.
Giuseppe is a handsome guy from La Punta, Callao (a district in Peru adjacent to Lima) and is a two time Olympian (2008-1012) for Team USA in Beijing and London in the sport of rowing. From the start, it's clear that he is a person that strives for excellence.
Our menu is based on what we missed the most growing up in Peru
Guiseppe, along with his brother Mario, started with one food truck 6 years ago. Now the business has grown to 3 food trucks, a catering company, a hot sauce line and a concession stand at RFK stadium.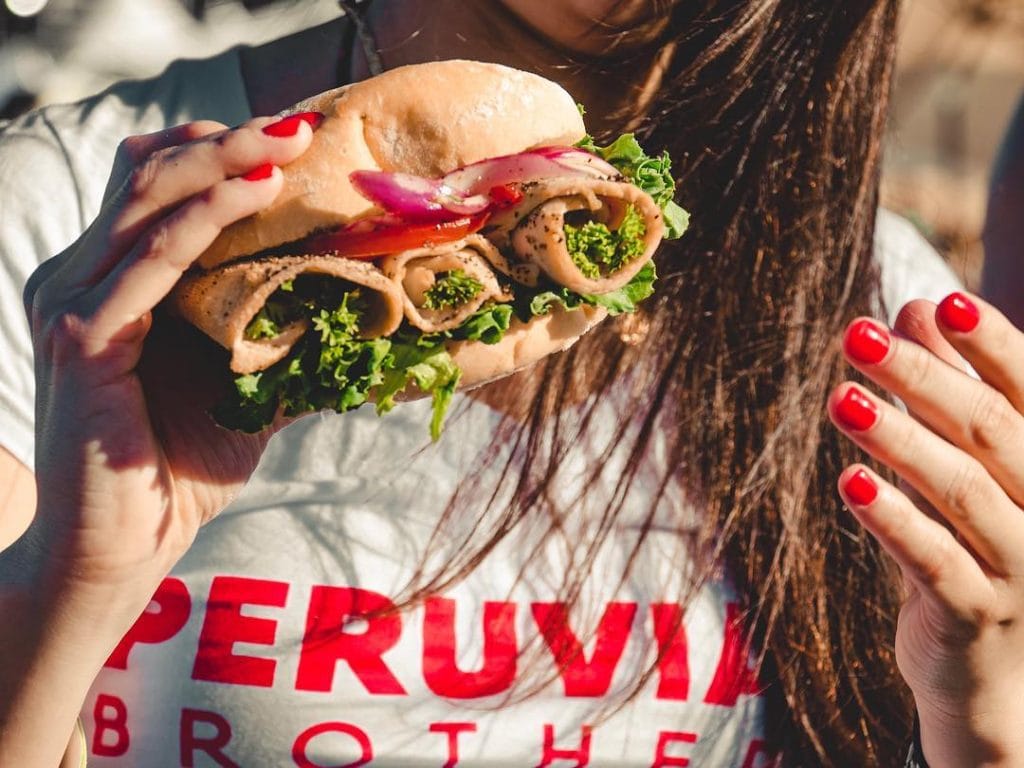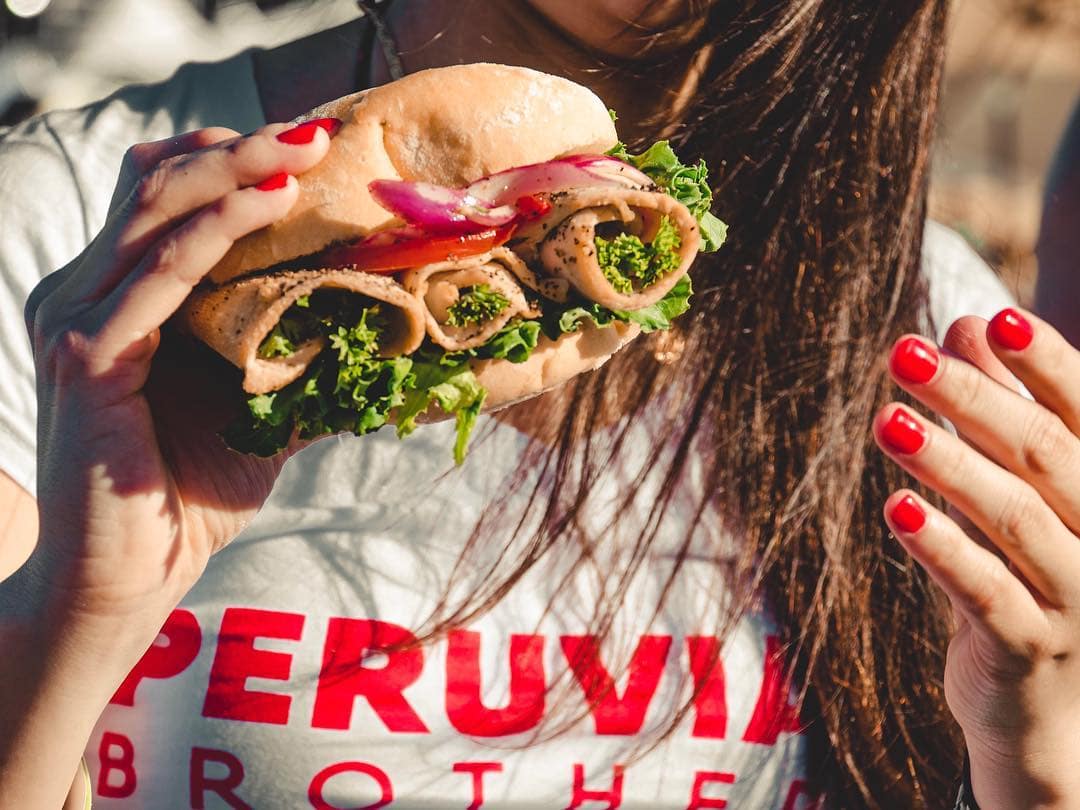 The brothers' motivation for starting the business was to bring our food and culture to DC and the world. "We missed our home cooking and market food in Peru from growing up there. There were not really any places to eat this food. Our menu is based on what we missed the most growing up in Peru."
We'd like to know when Peruvian Brothers are bringing trucks to other cities.
I asked how has the experience of starting and running a food truck business has been so far and what the biggest challenge was. "It has been great. To see people come in multiple times and learn about our cuisine is the greatest thing for our business."
But Giuseppe also talks about hard work and long hours being a factor. "We are working on working smarter."
"One has to be very hard working and have a great team. I was lucky enough to start this business with my brother and family. From sourcing freshly baked bread to finding the right ingredients and finding the right people to join the team are all challenges. But we have been very lucky finding great people for our team so far."
Peruvian food is riding a wave of popularity around the world at the moment -something that makes us very happy here at EatPeru. I asked Guiseppe if he thought the Peruvian food trend will continue indefinitely.
"I really hope so. While Italian, Mexican and Thai are always trending, Peruvian food has so much to offer already winning many awards worldwide over that last few years."
"Peru has been the top culinary destination in the world for the past 2 years. We have amazing chefs (including my brother!) that are pushing the quality of the food every day."
Peruvian cuisine has moved from the street into the top restaurants of the world but the old favourites are still a hit. Simple, delicious, street food will always be popular with Peruvians and everyone else. The most popular meal served in the food truck is Pan con Chicharron. The brothers' vision was to have customers taste a bit of Peruvian culture in every bite. This also happens to be Guiseppe's favourite Peruvian food.
What advice can Guiseppe offer to someone who wants to start a Peruvian Food Truck business in their city?
"Set up the business part of the operations first. It will help you with the stress level. Do it with passion! You are not only representing yourself but a culture, people that have come before and paved the way for all of us. It is a responsibility that cannot be taken lightly! And of course, have fun!!!!"
Good advice.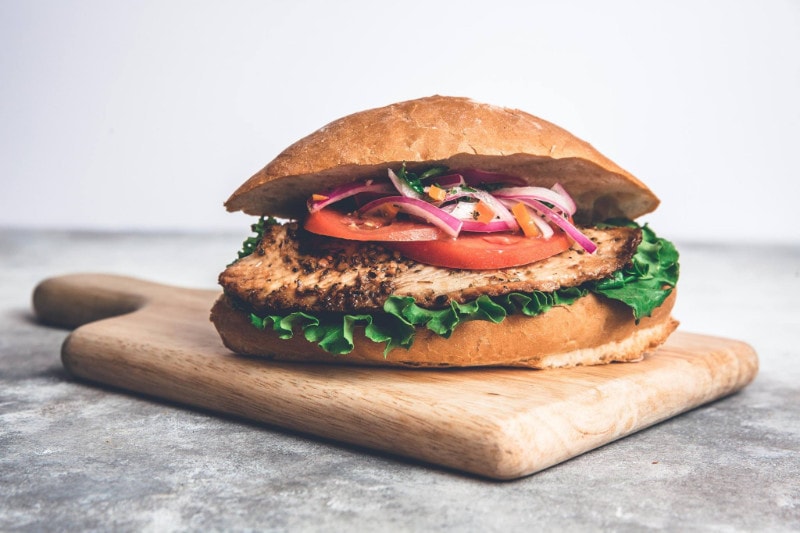 If you find yourself in the DC area, check out Peruvian Brothers. You just might get a Pan con Chicharron prepared by someone who prepares their favourite dish every day.
I don't know about you, but I'm dying to taste it.
Rico Peru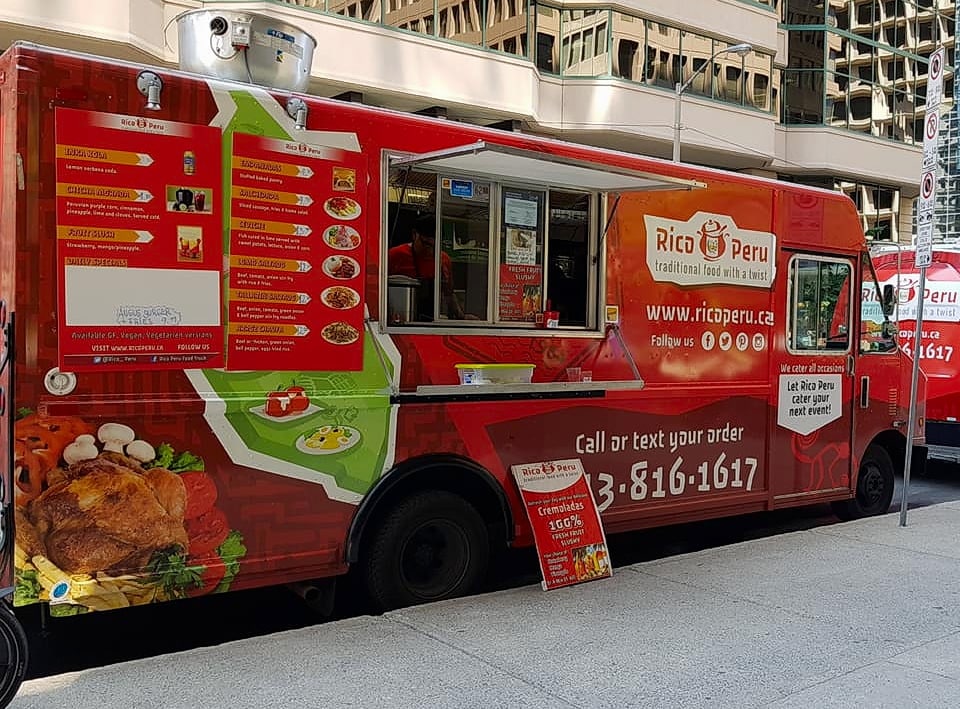 This Ottowa-based business offers "traditional food with a twist" since 2015 in the Canadian capital city.
Owner Katherin Yparraguirre was born in Peru and moved to Canada in 2009. She grew up in the food business (her mother Teresa opened a restaurant in Peru 30 years ago, a venture that lasted almost two decades). The Rico Peru food truck opened for business in May 2015 and has been going strong ever since.
Katherine told me that her motivation for starting the business was her parents' passion for cooking and their love for promoting Peruvian cuisine. "They had a restaurant back in Peru for pretty much the first 18 years of my life. They love what they do and you can tell by the flavorful and tasty meals they serve".
I asked how the experience has been so far. "It has been a learning experience, from day one up until now. We are always learning, every event is unique. Our clientèle at our downtown location is always changing. Our menu is also always changing. It's challenging and rewarding".
What kind of challenges?
"Introducing new ethnic food to Ottawa. There is not much knowledge of or exposure to Peruvian cuisine. Getting people used to the idea of Peruvian cuisine has been a bit of a challenge. But it has been working out well. Many customers are people who have either been to Peru, want to travel there or have a friend/relative from Peru. Or simply that they want to taste something new".
Katherin believes that the rise in popularity of cuisine from the Andes region is something that will continue but still has a way to go. "Getting Peruvian food known globally will take a number of years. But once people get to taste it, they keep coming for more. I see it at our food truck when we have the same people returning on a weekly basis. In addition, Peruvian food is always evolving, therefore giving more options to try new things to keep discovering".
The most popular dishes offered by the Rico Peru team are empanadas, ceviche, lomo saltado, arroz chaufa, chicha morada y cremoladas.
What's Katherin's advice for people thinking about starting a food truck business?
"Be persistent! And have patience. Do it because you love it. It will not happen right away or within the first year. I love eating, and I love cooking for my family and friends. However, in my opinion, it takes passion and dedication to be in the food industry. This is something my parents have, so in doing what they love, it makes it less of a job and more of a life journey".
Rico Peru on Facebook | Twitter | Instagram
Peru Rico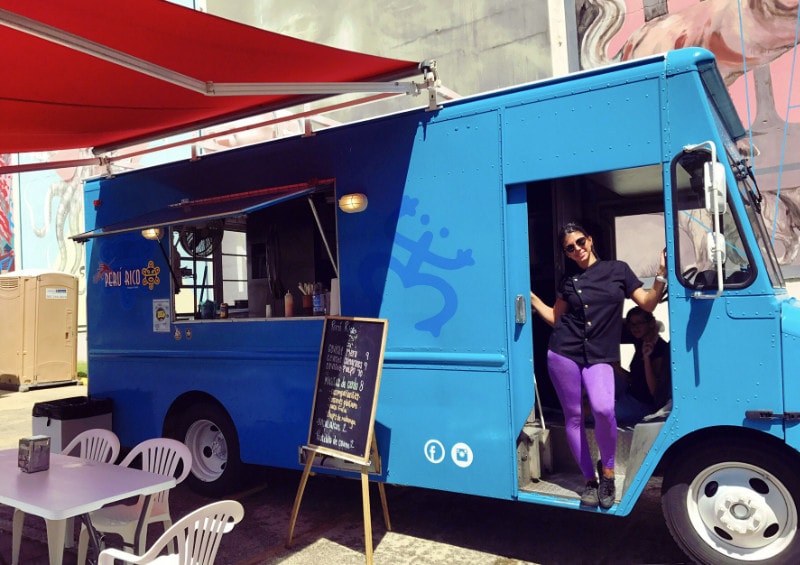 Not to be confused with the Canadian Truck with a similar name, Peru Rico is a project started in Miramar, Puerto Rico by Monica Cruz, a Florida native, raised in Puerto Rico.
The business was got it's investment through crowdfunding, a way of funding a new project with contributions from people all over the world. Monica tells me that it was a challenge to launch a crowdfunding project but nothing too difficult to overcome. Funding is the biggest challenge faced by people starting a new food truck. Although the costs are lower than opening a restaurant, it takes some investment to do it right.
Monica studied Culinary Arts and Restaurant Management and worked as a line cook for 3 years in New York before opening Peru Rico in 2016. Her favourite food is ceviche.
Her motivations were to run her own restaurant and experience something new. So far, she says it's been an awesome learning experience.
Monica believes that the trend for Peruvian food will continue, helped by the recognition and exposure gained at the World Food Awards every year so far. It looks set to continue this way.
Where to find Peruvian Food Trucks near you?
The Street Food Finder App is a good place to start (USA only)
Roaming Hunger's Food Truck finder website is great for locating food trucks in the US, Canada, UK, Ireland, Spain, France, and the UAE. You'll have to dig down a bit deeper to find Peruvian food though.
Mobile Nom is an app-only service for finding "mobile food providers", or in other words, food trucks, in your area.
And the descriptively-named Food Truck Finder USA does exactly what you'd expect.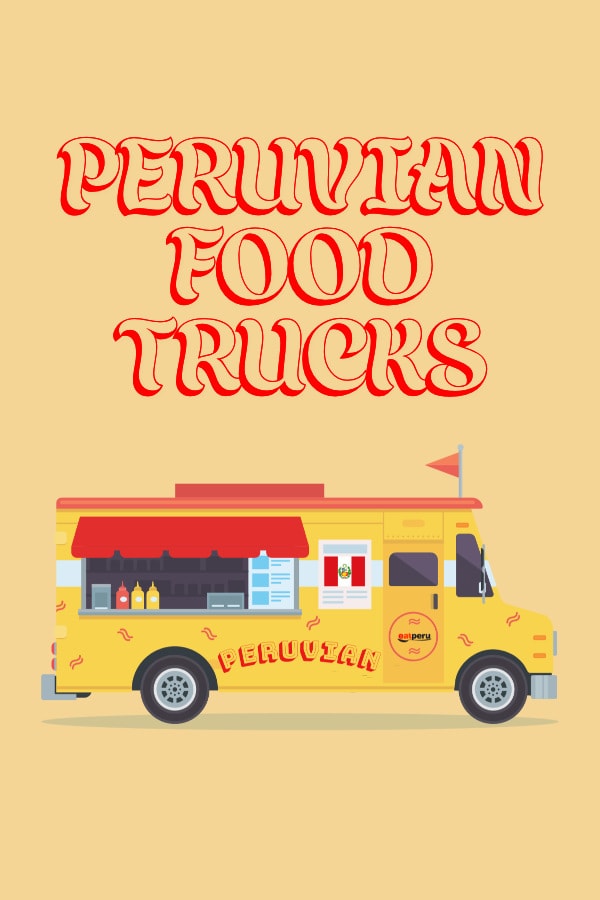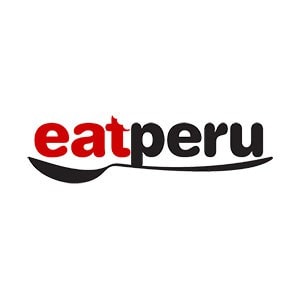 Peruvian foodie. I've been writing about the food of Peru for over 10 years. Read more about the Eat Peru team here