There's nothing like a hot chocolate drink on a winter's day to warm the soul. Peruvian chocolate is some of the best in the world (we're a bit biased) so make sure to get some high-quality chocolate with a high percentage of cocoa. This will help add real depth to the drink.
The recipe is so flavorful that you shouldn't need a lot of sugar to make it taste great.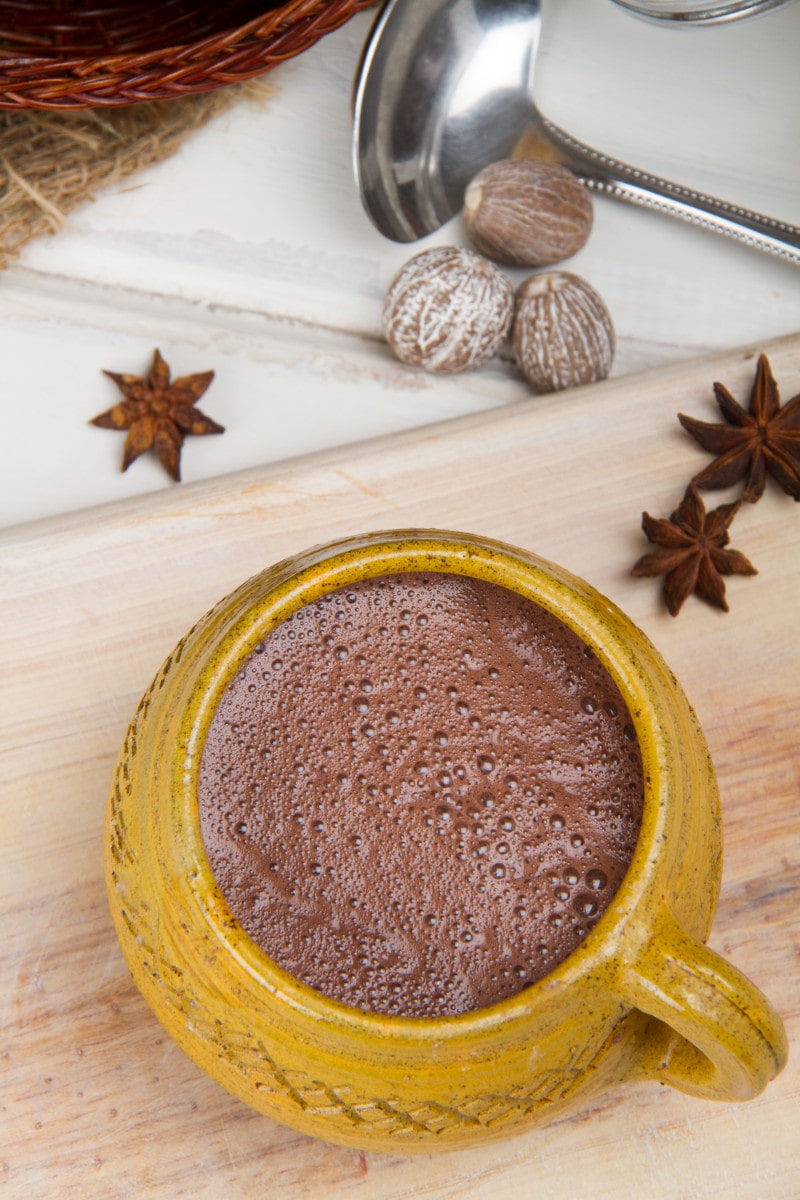 We've added some instant coffee (you could use premium ground Peruvian coffee for the best experience) to the recipe to give it that little kick. This is optional but it makes the hot chocolate recipe a real pick-me-up. Of course, it can also be enjoyed in the summer. There are no rules.
Serve in a large cup and enjoy the aroma of orange, anise, cloves, cinnamon, and of course, Peruvian chocolate.
A good choice of accompaniment is Peruvian paneton, alfajores, or even some tres leches cake.
Peruvian Creamy & Spicy Hot Chocolate
An easy-to-make flavorful, naturally sweet, hot drink with a hint of spice.
Ingredients
1

cinnamon stick

2

cloves

1

piece

orange peel

dried, about an inch long

1

Star anise

1

pinch

nutmeg

½

cup

water

2

cups

prepared whole milk

240 ml

½

cup

evaporated milk

3

tablespoons

Peruvian bitter cocoa

1 ½

tablespoons

cornstarch

1

teaspoon

instant coffee

sugar to taste
Instructions
Place a small pot on the stove over medium heat, add half a cup of water and immediately add the spices. Add the cinnamon stick, cloves, and star anise.

Cook the spice infusion half covered over low heat for at least 10 minutes. Turn off the stove, remove from the heat, and strain the spices. Discard the spices and preserve the infusion.

Return the infusion to the pot, and dissolve the dark chocolate and instant coffee in it, whisking with a hand mixer.

Add the pinch of nutmeg and continue beating without letting the mixture boil.

Dissolve the tablespoon of cornstarch in three tablespoons of water. Add the diluted cornstarch to the chocolate and continue beating in circles until the chocolate is thick.

If you want you can add a more teaspoon of cornstarch.

If you like chocolate with a lot of foam, blend it before serving.
Nutrition
Nutrition Facts
Peruvian Creamy & Spicy Hot Chocolate
Amount Per Serving
Calories 205
Calories from Fat 99
% Daily Value*
Fat 11g17%
Cholesterol 22mg7%
Sodium 91mg4%
Potassium 347mg10%
Carbohydrates 19g6%
Protein 7g14%
Vitamin A 287IU6%
Vitamin C 5mg6%
Calcium 243mg24%
Iron 2mg11%
* Percent Daily Values are based on a 2000 calorie diet.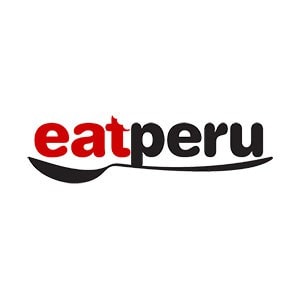 Peruvian foodie. I've been writing about the food of Peru for over 10 years. Read more about the Eat Peru team here