There are many mustard chicken recipes found in kitchens around the world – the recipe is not exclusive to Peru. But Peruvian mustard chicken differs from the popular recipe. In a good way, of course.
As when comparing similar dishes across different cuisines, the differences are in the finder details, but I'm sure you will enjoy a unique take on this popular chicken recipe.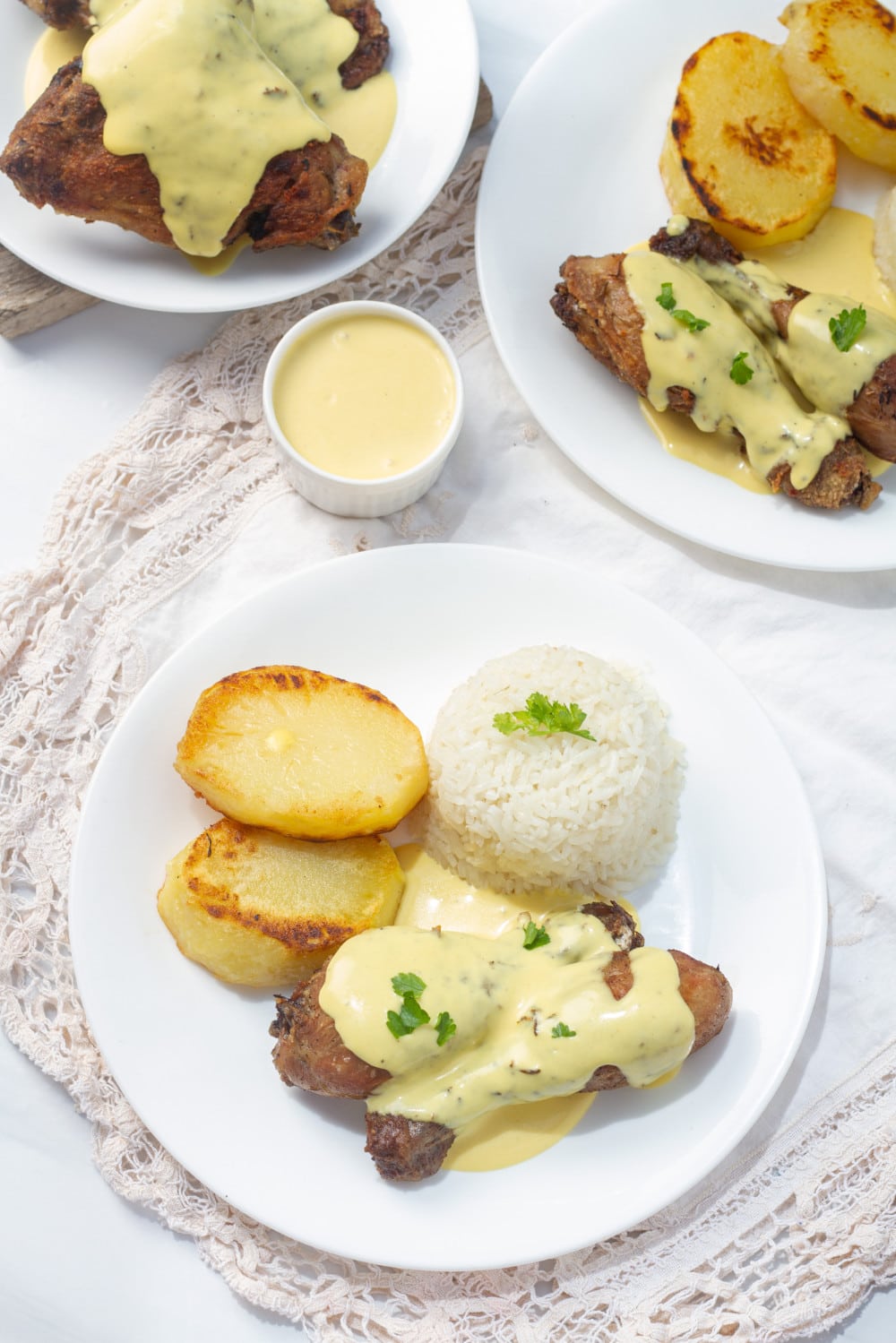 What makes Peruvian-style mustard chicken different?
The technique of marinating Peruvian mustard chicken and the preparation of the sauce is different from the, let's say, traditional preparation. In our recipe, both the chicken and the sauce are prepared separately in different pots.
The result is a sauce based on roux sauce, like bechamel, but instead of traditional milk, it uses evaporated milk and plenty of mustard. This liquid is poured over the sautéed or fried chicken, only at the moment of serving.
In the traditional recipe, mustard sauce is poured over the chicken and everything is cooked together. In my opinion, Peruvian mustard chicken looks much more elegant and pleasant. This recipe also includes the most Peruvian of tubers, the potato. But once again, the potatoes are cooked separately.
In our recipe, the Peruvian marinade contains the traditional 'mustard chicken' seasonings of garlic, oregano, and thyme. But it also contains ginger, which gives it a unique flavor.
Ingredients
Recipe Step By Step
Step 1 – Crush peeled garlic cloves in a mortar, then mix with oregano, thyme, and salt. Coat the halved chicken thighs (drumstick and thigh) with the spice mixture and refrigerate for 30 minutes to marinate.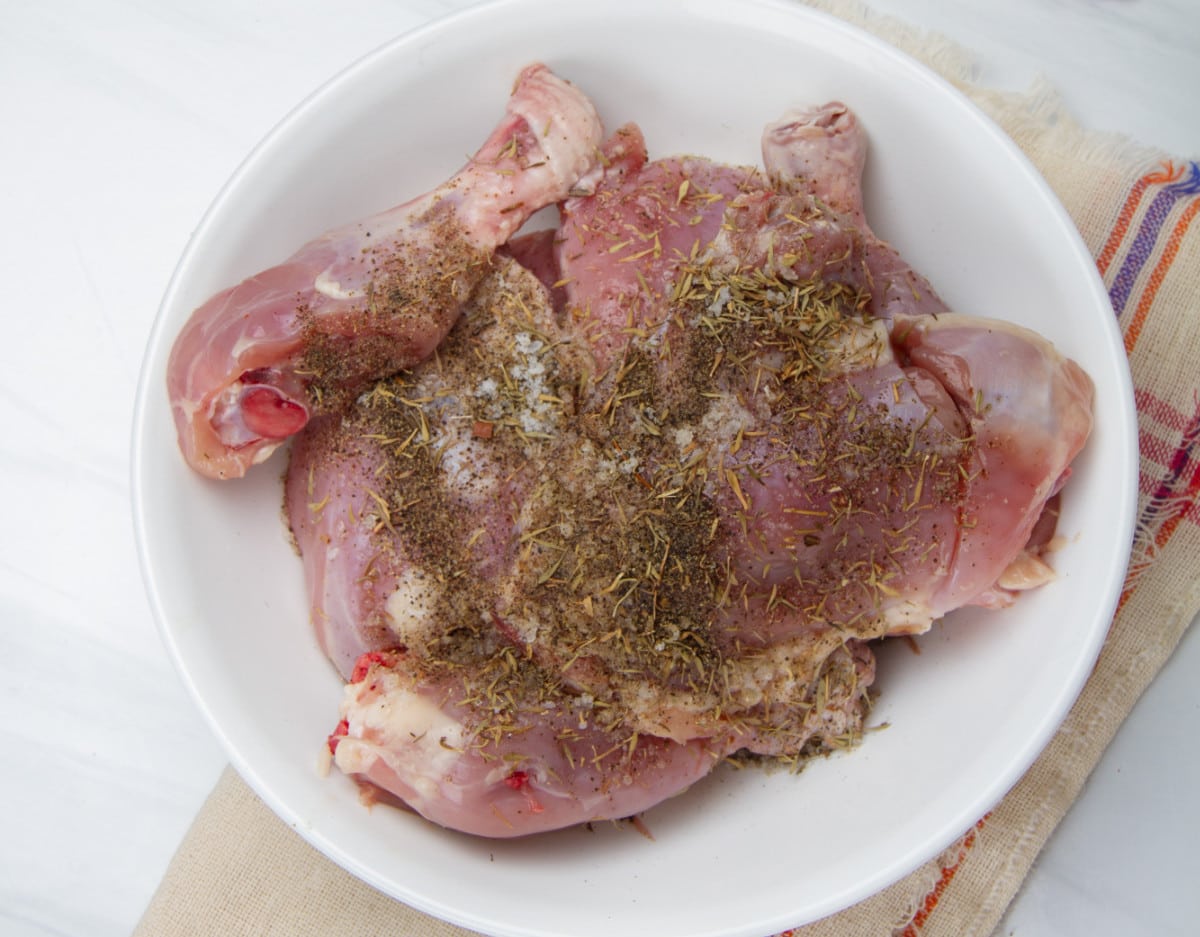 Step 2 – While the chicken marinates, peel and finely grate the ginger root. Set aside for later use.
Step 3 – Rinse and peel the potatoes.
Step 4 – Fill a medium-sized pot with 1.5 liters of water and heat on medium-high. Add potatoes once boiling, then cook on medium-low for about 15 minutes until soft. Remove potatoes from the pot and set aside to cool.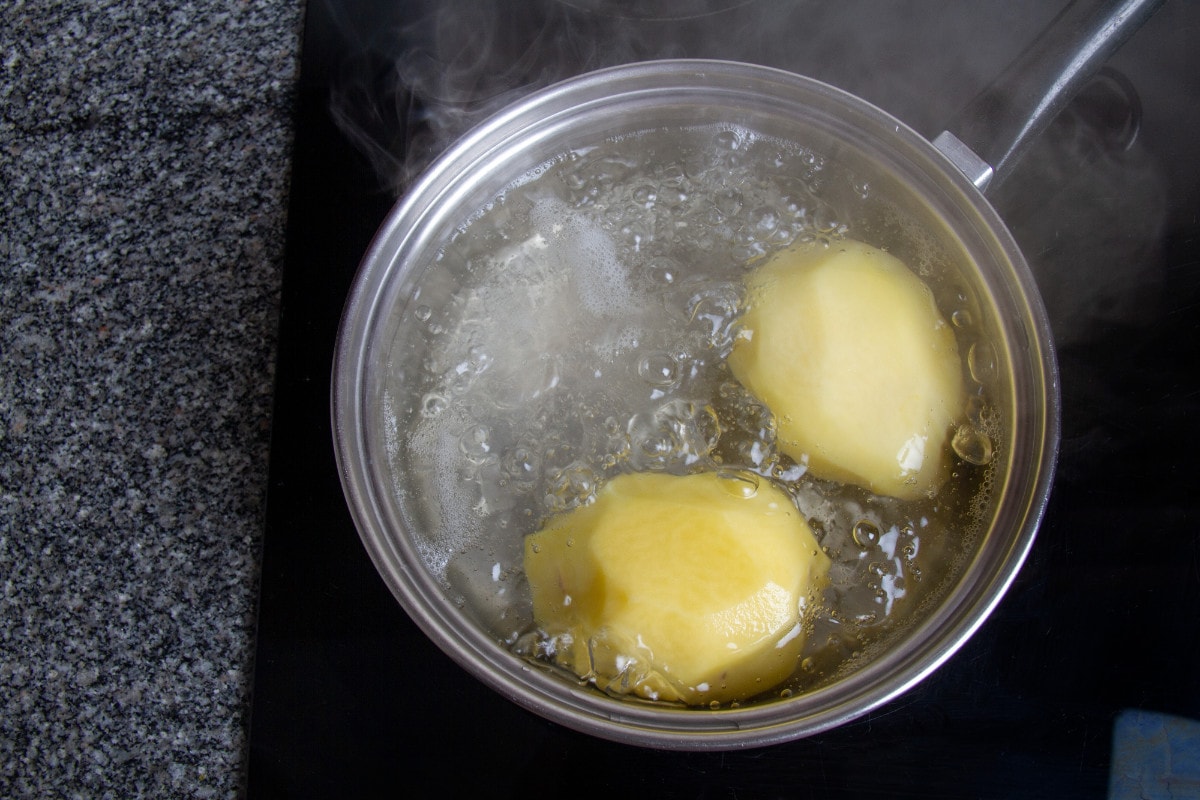 Step 5 – Melt a piece of butter in a pan over medium-low heat.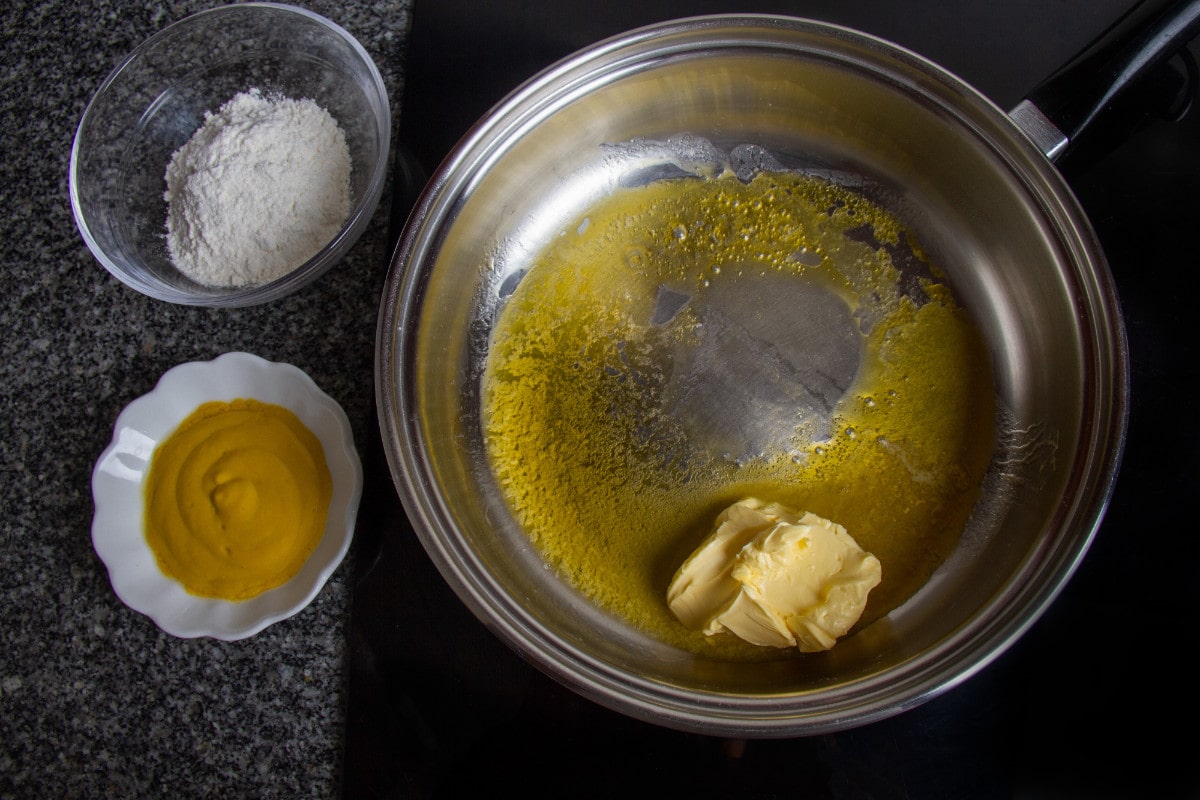 Step 6 – Quickly add flour to the melted butter, stirring until it forms a smooth paste.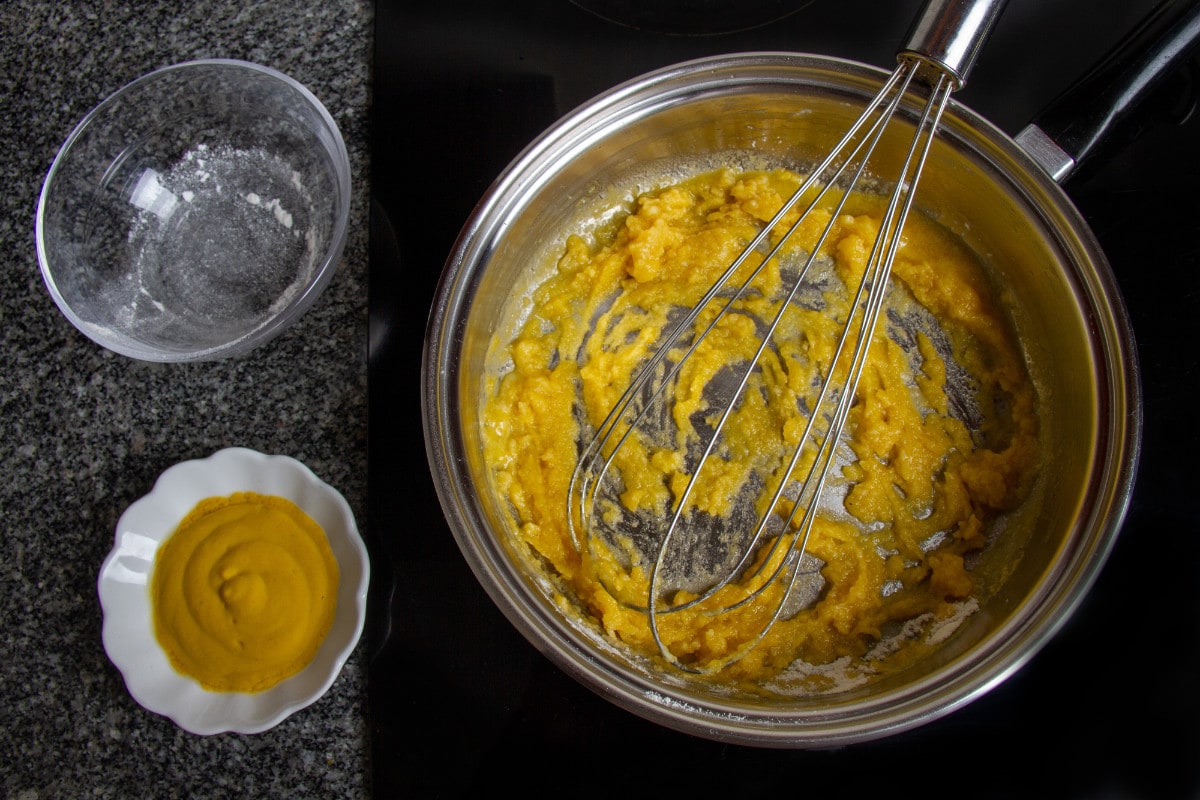 Step 7 – Mix in evaporated milk, grated ginger, and mustard using a hand mixer until the sauce is lump-free.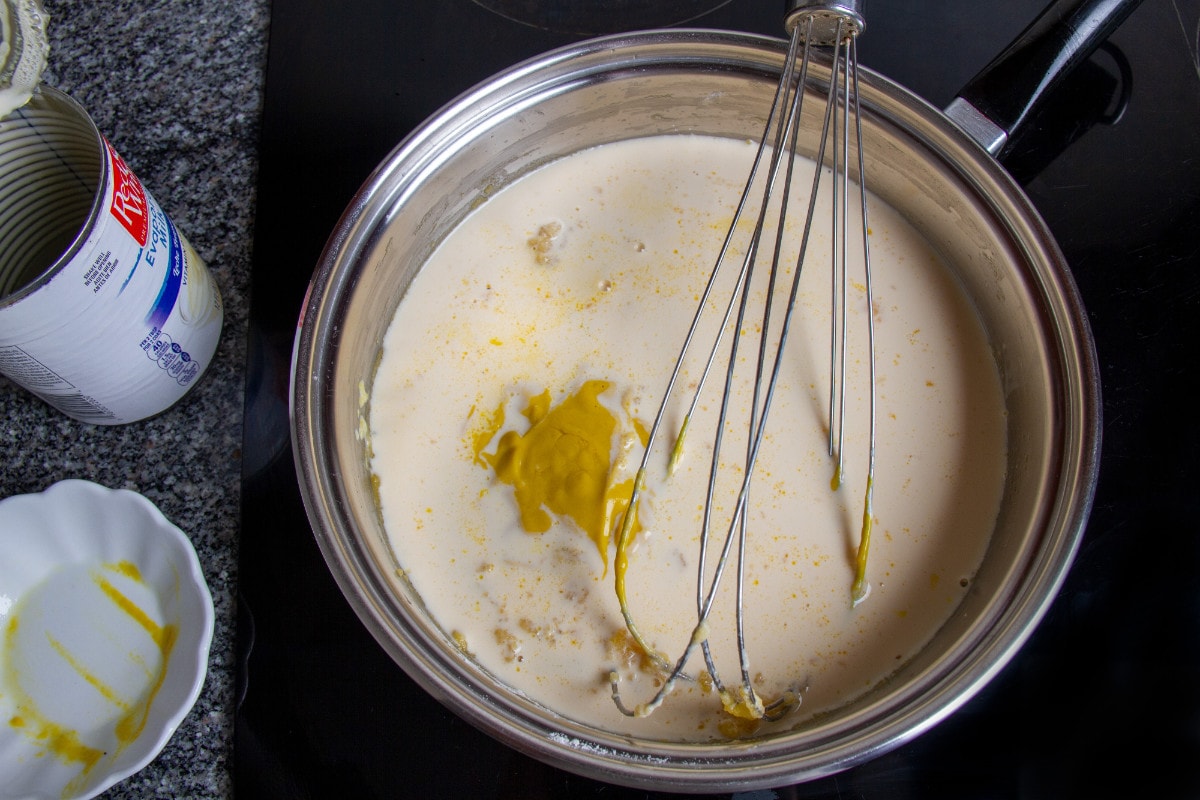 Step 8 – Continue to cook and whisk the sauce for about 10 minutes, then remove from heat once it reaches the desired thickness.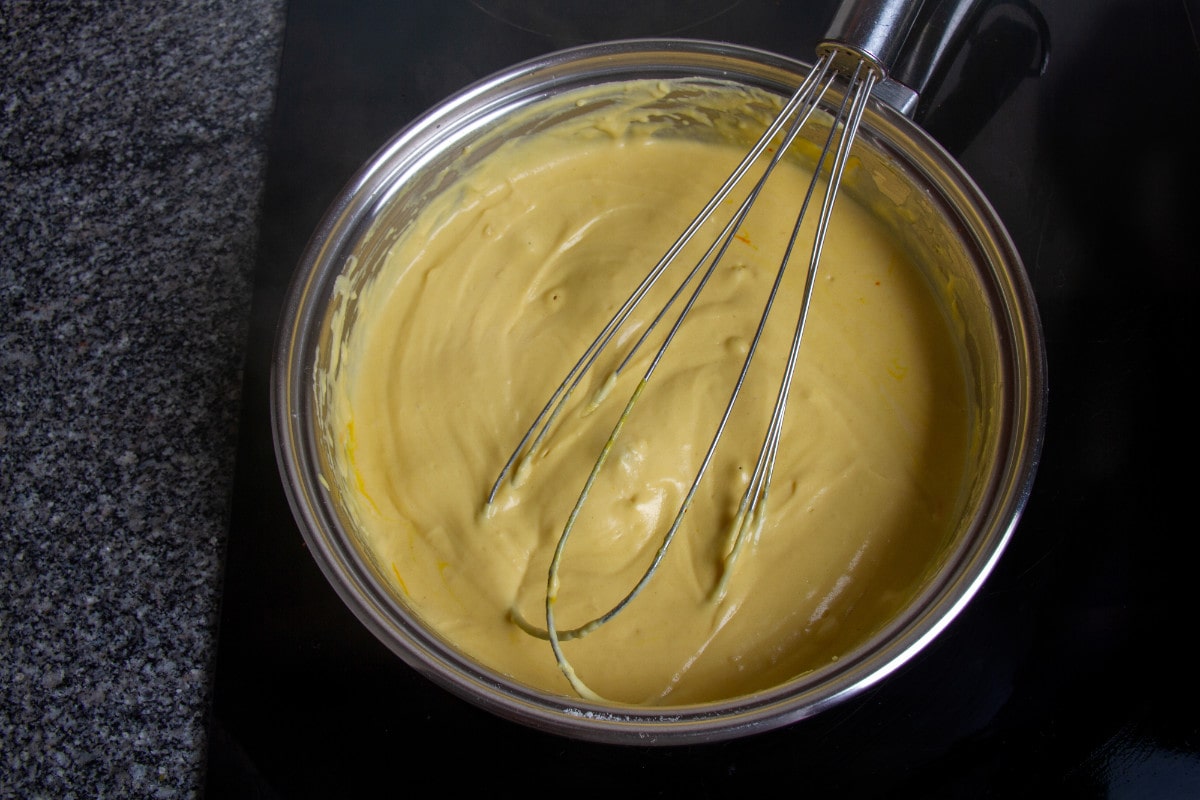 Step 9 – Remove marinated chicken from the refrigerator. Heat vegetable or olive oil (not extra virgin) in a frying pan over high heat. When the oil is hot, add chicken pieces, cooking for five minutes before flipping. Cook the other side, covered, for an additional 10 minutes. Brown the chicken in batches if necessary.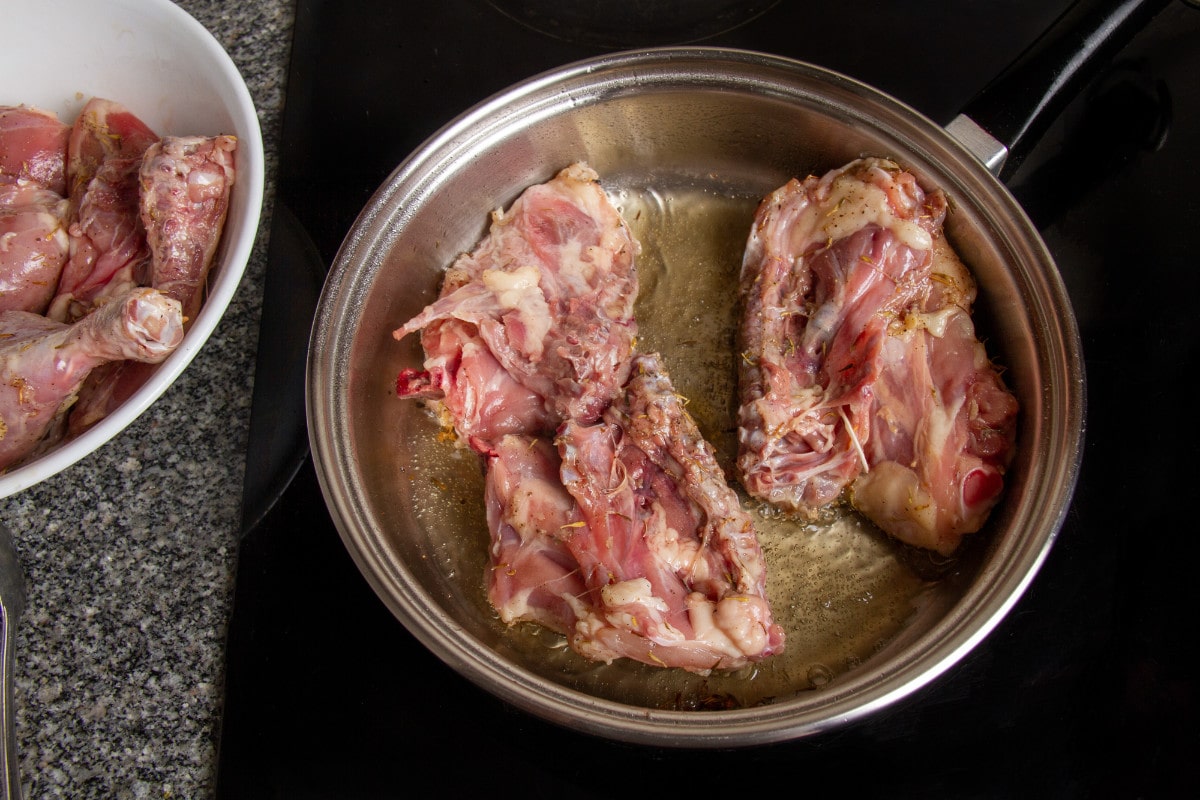 Step 10 – When serving, place sliced potatoes on one side of the plate and arrange chicken pieces on the other. Spoon the mustard sauce over the chicken. Enjoy!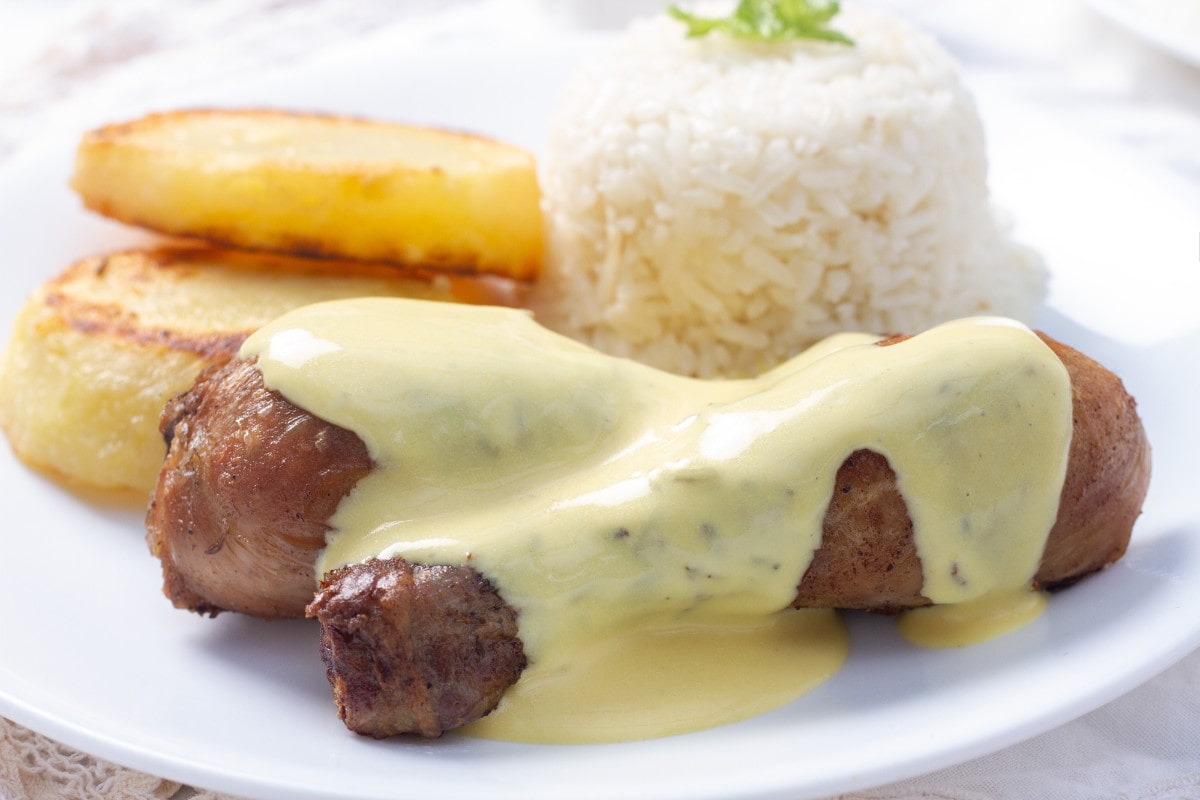 Accompaniments
White rice and potatoes are excellent accompaniments to many Peruvian dishes including this one. Boiled or sautéed potatoes can be used. Even French fries work great with this recipe.
If you want a prettier color on the potatoes, you can brown the potato slices in a pan with oil for a few minutes before frying.
Parsley or cilantro is used to decorate or enhance the dish's presentation, but it has no essential part in the preparation. It's like the little black dress of the culinary world: it can make even the simplest dish look more elegant.
Frequently asked questions
Can I use chicken breasts instead of chicken thighs for this recipe?
This recipe works well with chicken breasts substituted for thighs but you should adjust the cooking time to account for the leaner meat, which might cook faster than the higher-fat thigh meat.
What type of mustard should I use to make the sauce for Peruvian mustard chicken?
You don't need a fancy mustard for this. Simple is best. Start with tangy Dijon mustard for a creamy texture and a rich flavor. The Dijon adds a special touch without being too strong.
Can I substitute evaporated milk with regular milk or cream in the sauce?
While evaporated milk gives the sauce its velvety, rich texture, and is a key component of this recipe, go ahead and substitute it with regular milk or cream. It will alter the flavor and consistency (just so you know) but experiment to see what works for you. If in doubt, stick with evaporated milk.
How can I make this recipe spicier? Can I add chili peppers or hot sauce to it?
To crank up the heat on this Peruvian classic, toss in some minced chili peppers or a few dashes of your favorite hot sauce—after all, life's too short to play it safe with spice. Just be ready to embrace the inferno.
What other vegetables or side dishes can I serve with Peruvian mustard chicken, besides white rice and potatoes?
A crisp, refreshing salad (try a colorful quinoa salad) might be just the thing to balance out the richness of the mustard chicken. A side dish of fried plantains can add some lovely sweetness to your meal.
Peruvian Pollo a la Mostaza – Marinated Mustard Chicken Thighs
A satisfying and nutritious easy-to-prepare chicken dish that makes a great dinner for any night of the week.
Ingredients
4

chicken thighs

1 Kg.

3

garlic cloves

1

teaspoon

oregano

1

teaspoon

thyme

1

ginger root

30 g.

2

large potatoes

550 g.

¼

cup

butter

60 g.

¼

cup

all-purpose wheat flour

30 g.

1

can

evaporated milk

354 ml

2

tablespoons

mustard

⅛

cup

olive or vegetable oil

30 ml

A few sprigs of parsley

Salt to taste
Instructions
Peel the garlic and crush it in a mortar. Place the chicken thighs chopped in two (drumstick and thigh). Then season them with crushed garlic, oregano, thyme, and salt to taste. Rub the chicken with the spices, and marinate in the fridge for half an hour.

Meanwhile, peel the ginger root and grate it on the finer part of the grater. Set aside.

Wash the potatoes, and peel them.

Put a medium-sized pot on the stove with about a liter and half water. Turn the stove on medium-high heat, and when the water starts to boil, add the potatoes. Cook them for about fifteen minutes over medium-low heat until they are soft. Put the potatoes on a plate to cool while you cook the chicken.

Add a piece of butter to a pan over medium-low heat. Wait a couple of minutes until it melts.

Immediately add all the flour and stir vigorously until the flour and butter form a paste.

Stir in evaporated milk, grated ginger, and mustard. Stir well with a hand mixer until the lumps have disappeared.

Continue cooking the sauce; whisk for approximately ten more minutes. Turn off the stove and remove the pot from the heat as soon as you get the desired consistency.

Finally, take the chicken out of the fridge. Place the vegetable or olive oil (for cooking, don't use extra virgin olive oil) in a frying pan over high heat. Wait about three minutes until the oil begins to bubble. Carefully add the chicken pieces, cook for about five minutes, then turn. Cook covered for another ten minutes on the other side. You can cook the chicken in batches if you want it to brown nicely.

To serve, slice potatoes and set them aside on the side of the plate. On the other side, place the chicken pieces and baste them with the mustard sauce.
Nutrition
Nutrition Facts
Peruvian Pollo a la Mostaza – Marinated Mustard Chicken Thighs
Amount Per Serving
Calories 600
Calories from Fat 342
% Daily Value*
Fat 38g58%
Cholesterol 145mg48%
Sodium 370mg16%
Potassium 1027mg29%
Carbohydrates 37g12%
Protein 29g58%
Vitamin A 894IU18%
Vitamin C 25mg30%
Calcium 303mg30%
Iron 3mg17%
* Percent Daily Values are based on a 2000 calorie diet.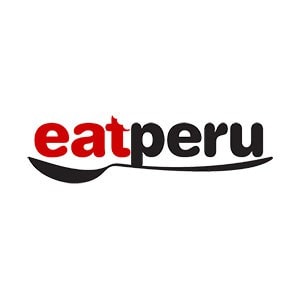 Peruvian foodie. I've been writing about the food of Peru for over 10 years. Read more about the Eat Peru team here