Saltado de vainitas is a classic Peruvian-Asian fusion dish. This dish features chicken with a variety of sautéed vegetables. Green beans, of course, should be included, though it is typically prepared with at least three different vegetables. The most common are onions (white or purple), bell peppers, tomatoes, celery, and even cabbage.
This preparation is similar to the classic chop suey, which combines crispy vegetables sautéed in a wok with different types of meat. In Peru, the dish is most commonly served with chicken, but it can also be made with beef, pork, or lamb. What matters is that the meat is tender and well-seasoned.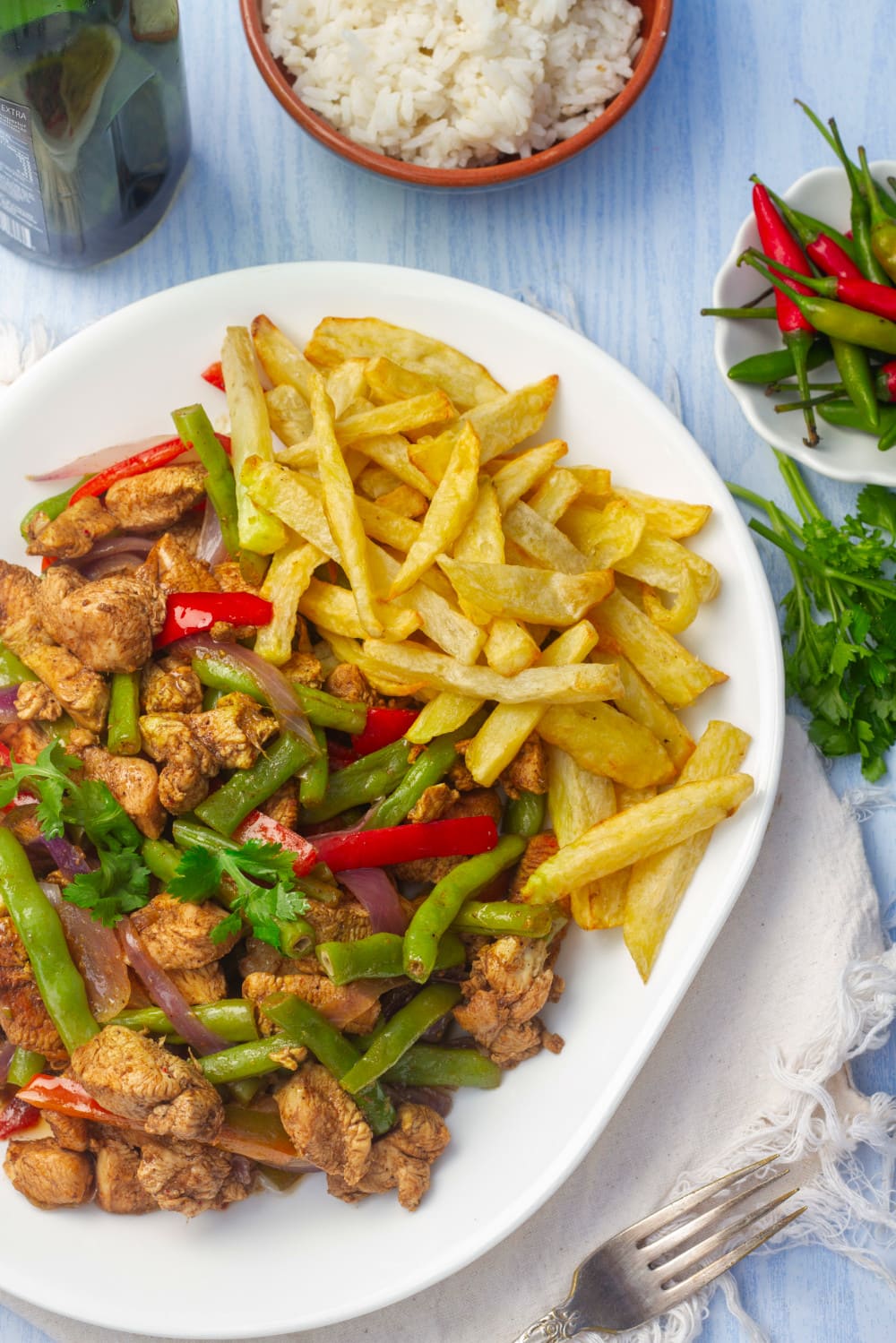 Recommended seasonings
As we already said, this dish has a marked oriental flavor. Therefore, the condiments are soy sauce, fresh ginger, or garlic ginger paste. Other frequent dressings, and very well received in this recipe, are oyster sauce and AJI-NO-MOTO® Monosodium Glutamate Umami Seasoning (There's no need to avoid MSG). Ajinomoto helps give that Asian American fusion flavor. Although it is not readily available in all supermarkets, you should look for it in oriental food stores or Amazon.
The word "umami" means delicious in Japanese; It was discovered more than 110 years ago and is a crucial part of sauces such as ketchup and oyster sauce. Umami has the property of stimulating the taste buds and enhancing the flavor of all foods. The appearance of AJI-NO-MOTO® is very similar to that of common salt. A powder, white in the form of crystals.
However, the recipe works perfectly with soy sauce and a little fresh ginger. Additionally, we incorporate some classic condiments of Latin cuisine, such as oregano, cumin, paprika, and garlic powder.
Step by Step Photos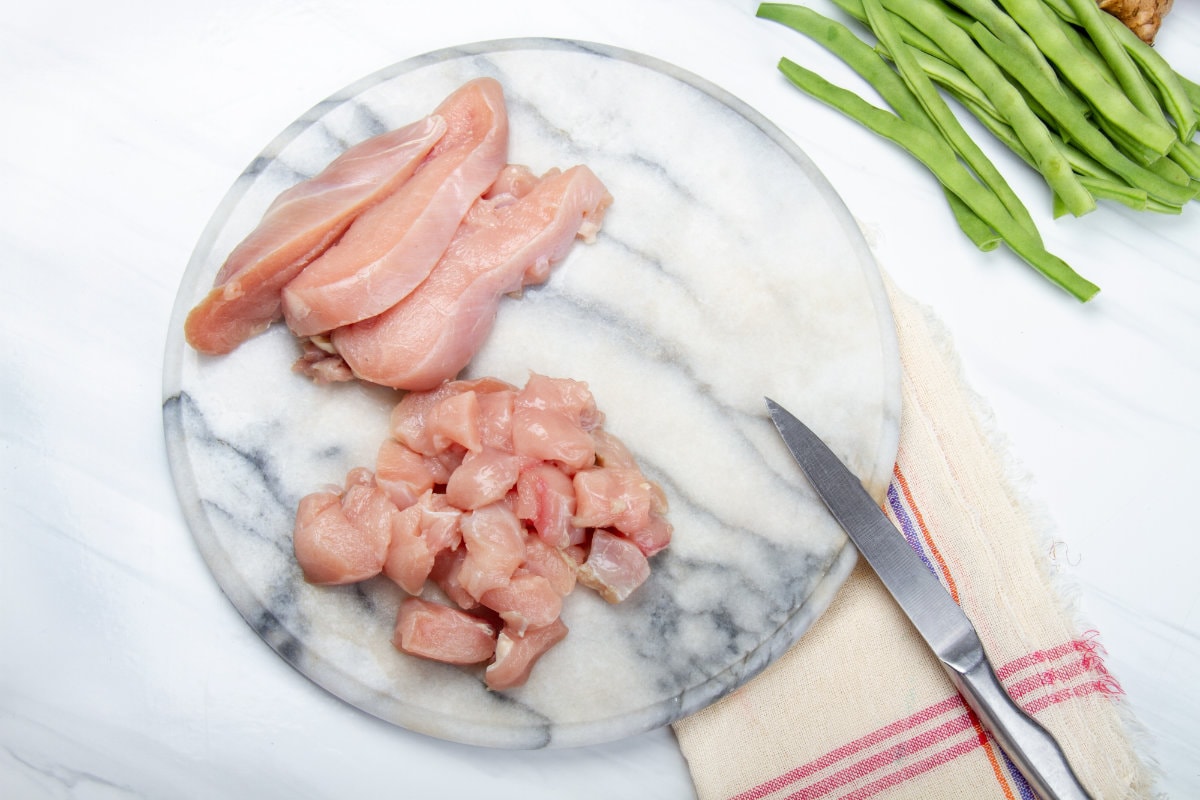 Tips for the perfect saltado de vainitas
There are three essential tips for this recipe:
As a first tip, remember that green beans need a minimum of ten minutes of cooking to be tender. Cook them in water before serving until they are tender but not fully cooked. But the onions and peppers should not be cooked like this. Remember that this dish is a stir-fry, not a stew, so the vegetables must be crisp and brightly colored. If you cook them all together until the beans are soft, all the vegetables will be opaque and soft.
Inexperienced cooks frequently overlook the second tip, which is related to the famous "marinade": marinate for at least half an hour. If you follow this rule, you will get a delicious result. In fact, it would be ideal if you could marinate the chicken for eight hours before cooking it.
Last but not least are side dishes and accompaniments. White rice or rice noodles are usually the main side dish in Asian cuisine. This Peruvian recipe, however, is best enjoyed with French fries.
Ingredients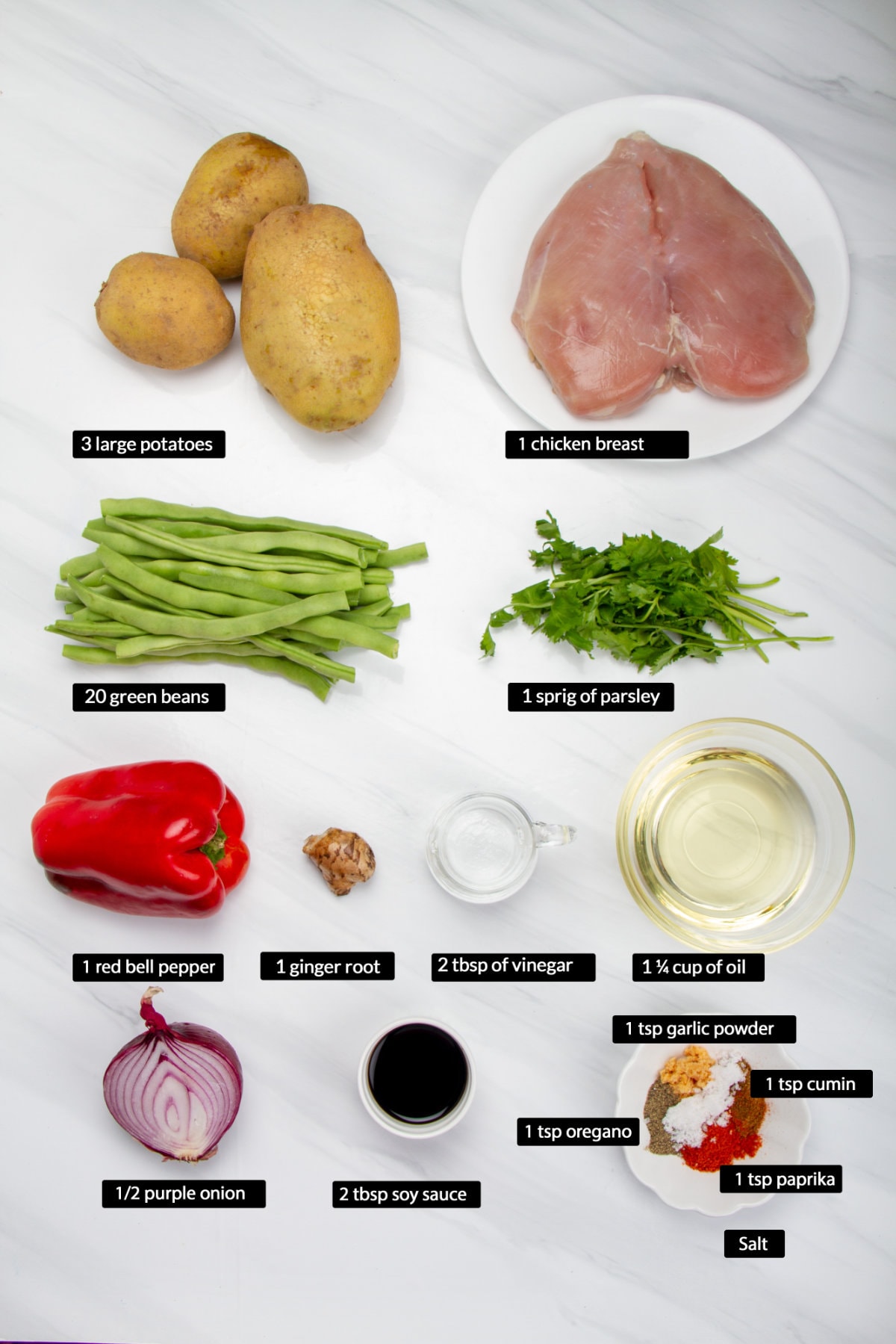 If you like this stir-fry style dish, check out our other recipes that use Asian-inspired methods and stir-frying techniques: Lomo Saltado Beef Stir fry, Chicken Stir-fry Peruvian style, and Tallarin Saltado Noodles.
Saltado De Vainitas
A Peruvian-Asian fusion dish featuring a mixture of sautéed vegetables with diced chicken. Easy to prepare and packed full of goodness.
Ingredients
1

chicken breast

without skin and deboned, 650 g.

1

ginger root

2

tablespoons

vinegar

2

tablespoons

soy sauce

1

teaspoon

garlic powder

1

teaspoon

cumin powder

1

teaspoon

paprika powder

1

teaspoon

oregano powder

20

green beans

200 g.

½

purple onion

100 g.

1

large

red bell pepper

175 g.

1 ¼

cup

oil

60 ml

1

sprig

parsley

Salt to taste
To accompany:
3

large

potatoes

700 g.

1

cup

oil

for frying
Instructions
Wash the chicken breast under running water, and dry it well with a kitchen towel. Put it on a cutting board, and chop it into cubes of about three centimeters.

Peel and grate the ginger root. Next, put the chicken cubes in a bowl. Add the grated ginger root, vinegar, soy sauce, garlic powder, ground cumin, paprika, oregano powder, and salt to taste. Mix with a spoon until all the marinade ingredients are well combined. Cover the bowl, and store it in the fridge for about thirty minutes.

Meanwhile, prepare the vegetables. Cut the stems of the green beans and then chop them in two. Peel the onion, and slice it into julienne strips.

The seeds and pale internal veins of the bell pepper should be removed. Then chop the pepper into julienne strips, the same size as the green beans. Discard the stem.

Put a saucepan with a liter of water on the stove on maximum heat. As soon as it starts to boil, add the green beans and cook for approximately ten minutes until tender. Remove from the heat, and drain excess water by putting the beans in a colander. Immediately add a little cold water on top (this will keep the beans bright green).

Remove the chicken from the refrigerator. Place about four tablespoons of oil in a separate large pot and turn the stove to maximum heat. When the oil is hot, add the chicken to the pot and fry it for about five minutes, turning it from time to time so that it browns evenly.

Add the onions, peppers, and green beans when the chicken is semi-cooked. Stir and cook cover for about five more minutes.

As the chicken finishes cooking, wash the potatoes, peel and cut them into sticks. You can fry them in oil with the remaining oil immediately or dip them in water to fry just as the chicken is ready.

Adjust the salt if required. Serve the saltado de vainitas with French fries. Top with chopped parsley to taste.
Nutrition
Nutrition Facts
Saltado De Vainitas
Amount Per Serving
Calories 1431
Calories from Fat 1152
% Daily Value*
Fat 128g197%
Cholesterol 36mg12%
Sodium 591mg26%
Potassium 1602mg46%
Carbohydrates 56g19%
Protein 20g40%
Vitamin A 1778IU36%
Vitamin C 113mg137%
Calcium 70mg7%
Iron 4mg22%
* Percent Daily Values are based on a 2000 calorie diet.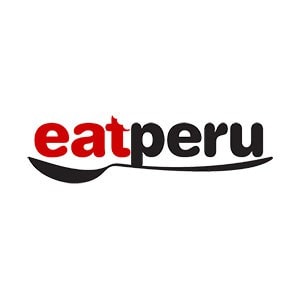 Peruvian foodie. I've been writing about the food of Peru for over 10 years. Read more about the Eat Peru team here