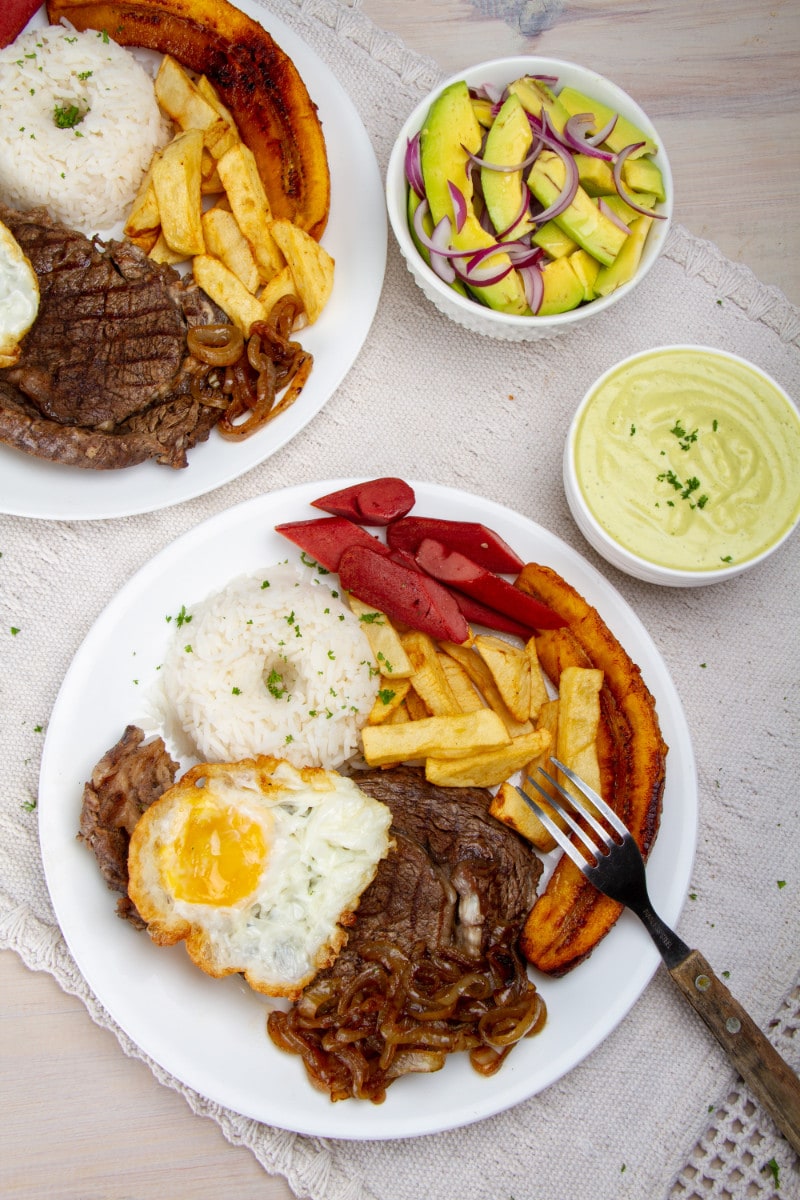 Two nations lay claim to this simple but filling dish of steak, eggs, rice and plantains. Diners in Peru and Chile regularly sit down to a plate of steak, onions (always fried), and eggs. Add potatoes and plantain and you've got a protein and starch powerhouse. "Pobre" means poor so you can probably guess that this was a food of the less well off residents of cities like Lima, where low-income workers added (and still add) ingredients to steak dishes for variety. But don't let the name fool you, this is a nutritious dish. Also called bistec a lo pobre (poor man's beefsteak), you can find it in the smallest eateries to the top restaurants in the country.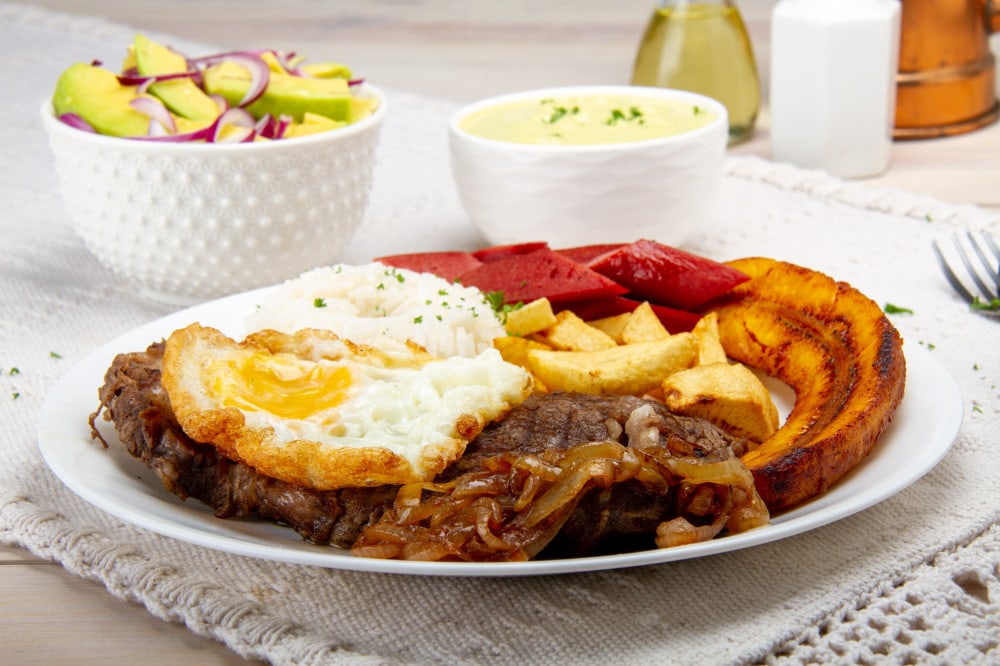 Add an egg to dishes like salchipapas or lomo saltado beef stir fry and you've created an "a lo pobre" version of that dish. Easy, right?
This recipe is also pretty easy to follow and you've got a choice of accompaniments. There are no rules here, only good taste. Besides the salchichas, plantains, and potatoes, you could even add some rice.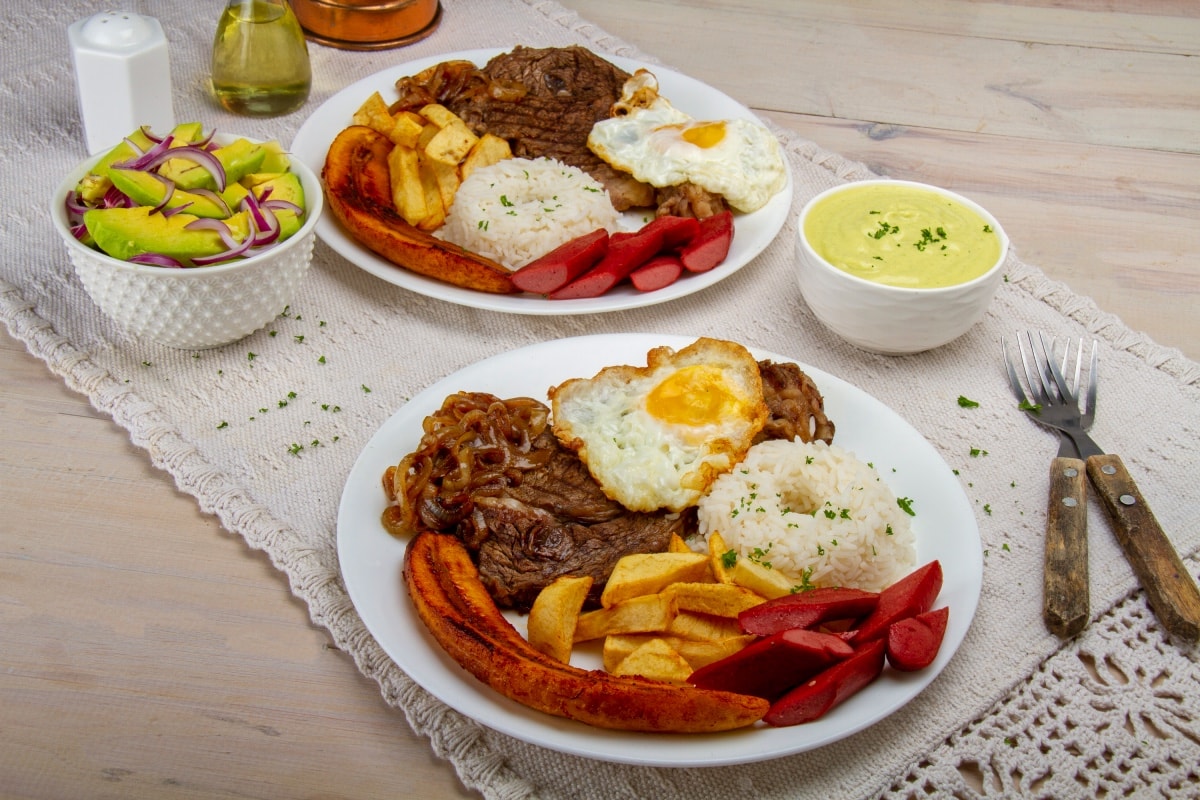 Lomo in Spanish refers to beef tenderloin but in Peru and other Latin American countries, it can refer to beef sirloin and other cuts of beef.
Serve with a delicious Peruvian sauce.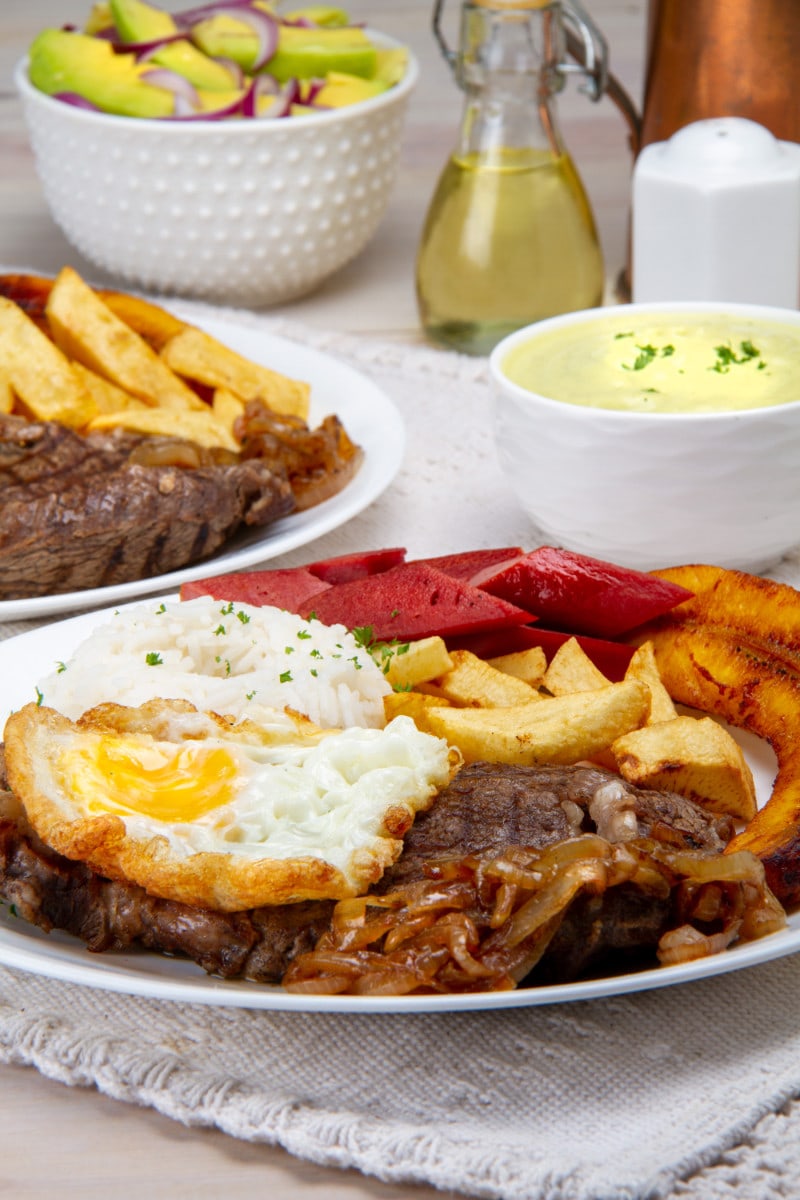 What you will need: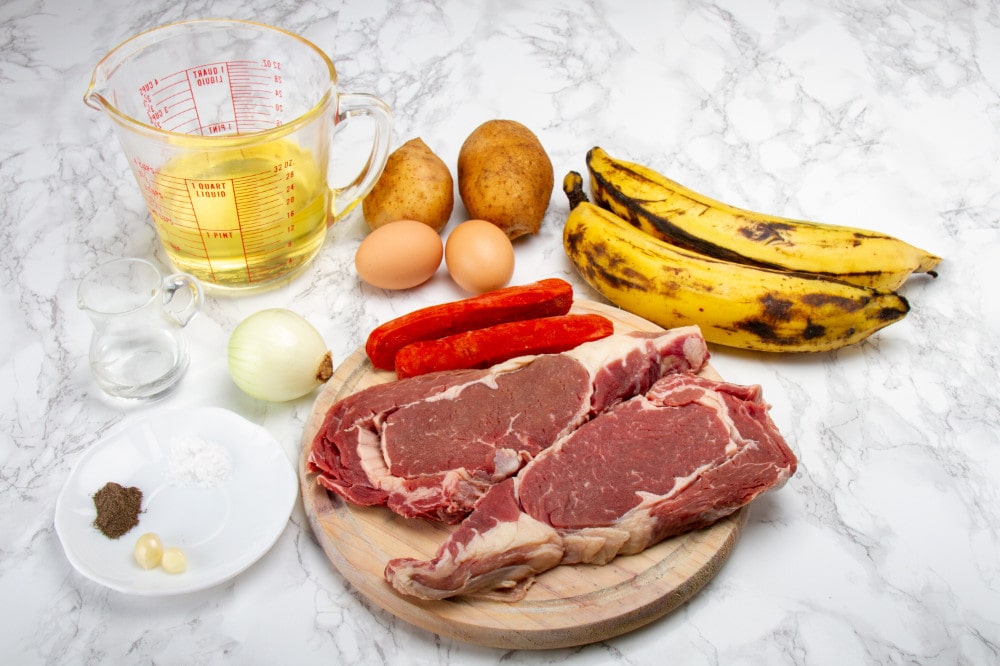 Lomo a lo Pobre
Steak, fried onions, eggs, potatoes and plantains go together in this filling and nutritious Peruvian main course
Ingredients
Steak
600

grams

sirloin steak

2

garlic cloves

1

teaspoon

white vinegar

½

teaspoon

sea salt

½

teaspoon

black pepper

freshly ground

1

tablespoon

vegetable oil

1

large onion

100 g.
Accompaniments
4

large

eggs

200

grams

sausages

300

grams

large potatoes

600

grams

ripe plantain

2

cups

vegetable oil

for frying
Instructions
Rinse the steaks, pat dry well with a kitchen towel. Put them in a bowl. Add pepper, crushed garlic, and vinegar. Rub the seasonings on the steak. Cover the bowl and store it in the fridge for at least half an hour. It is very important to not add salt when preparing the meat at this stage. Salt tends to dry out the steak. Add salt when frying the meat.

In the meantime, you can continue with the preparation. Remember to remove the steak 5 to 10 minutes before frying.

Wash the potatoes well, peel, and cut lengthwise into four slices. Then cut each slice vertically into 5 or 6 sticks. Immerse all the cut potatoes in a container filled with water, to prevent them from turning black. When frying, drain the excess water over a strainer and dry them with a kitchen towel to prevent the oil from splashing.

Peel the plantains and cut them in half lengthwise to fry them. Place them on a flat plate and set aside. Cut the sausage crosswise.

Pour the two cups of oil into a pan and place on a stove plate over medium-high heat. When a few bubbles may appear, place the potato sticks very carefully. Remember to salt them before cooking.

Wait about three to five minutes and turn the potatoes over with a kitchen spatula. Cook for another three to five minutes on the other side, and when they are golden brown on all sides, remove from the pan. Place on a flat plate covered with absorbent paper.

In the same oil, fry the plantains. Fry on one side, wait 3-5 minutes, turn, cook on the other side, and remove from the pan. Place on a plate covered with absorbent paper.

Prepare a couple of large plates or trays to serve the finished dish. On one side of the plate, add a bed of fries. Arrange the fried plantains and the fried sausage on the other.

Now it's time for frying the beefsteak. Place a grill pan on the stove over high heat. Add the tablespoon of oil to prevent the flesh from sticking. Salt the steaks and when the pan is very hot, put them next to each other into the grill. The meat will make a cracking sound if the oil is hot enough.

Cook the steaks on one side for five minutes. Turn them over with tongs, cook five more minutes on the opposite side. Put a lid, and cook for three more minutes. Finally, remove and serve the steaks in the center of the plate.

On the same grill, add the onions, with two tablespoons of water and cook covered until they are wilted and dark in color. Serve the onions next to the meat on the plates

It only remains to fry the eggs in hot oil. Place one or two per plate directly on top of the steak.
Notes
Often served with a cup of cooked white rice.
There are no true alternative options for plantain. If you don't get plantain, you can add avocado, red onion, and coriander salad.
Nutrition
Nutrition Facts
Lomo a lo Pobre
Amount Per Serving
Calories 3118
Calories from Fat 2484
% Daily Value*
Fat 276g425%
Cholesterol 627mg209%
Sodium 1548mg67%
Potassium 2872mg82%
Carbohydrates 81g27%
Protein 99g198%
Vitamin A 2306IU46%
Vitamin C 63mg76%
Calcium 185mg19%
Iron 10mg56%
* Percent Daily Values are based on a 2000 calorie diet.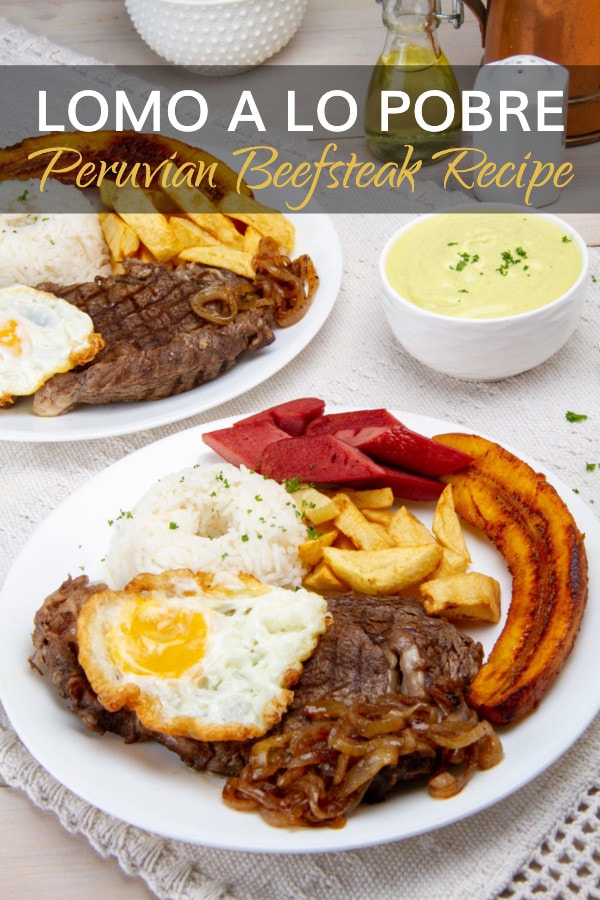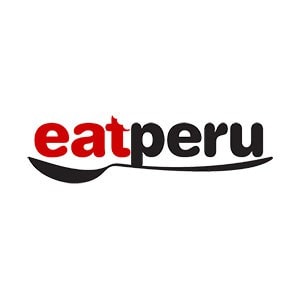 Peruvian foodie. I've been writing about the food of Peru for over 10 years. Read more about the Eat Peru team here