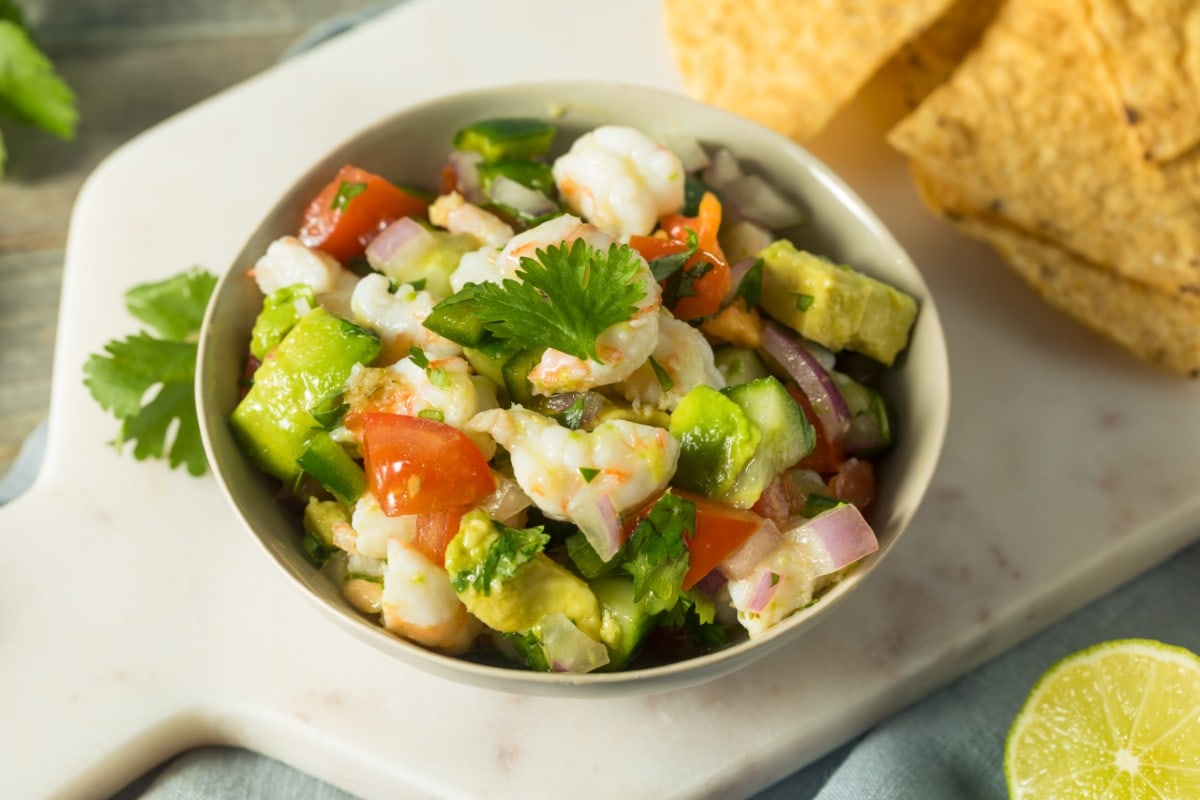 Shrimp is one of the world's most adored seafood and the fact that it is used in so many dishes shows how this love has spread across the globe. So, combine something as beloved as shrimp with something as popular as ceviche and what do you get? The answer is a killer dish for everyone to enjoy!
Shrimp ceviche is a different and delicious way to incorporate seafood into your everyday diet. It is light, healthy, balanced and vibrant, so it is sure to pack a punch.
Preferred Shrimp
For a dish like shrimp ceviche, it is best to buy your shrimp frozen as it is rare to find fresh shrimp. Shrimp stored in the freezer retain will have a longer shelf life than thawed fish, and this is good news for the home-cook.
You should avoid any shrimp which has been deveined or peeled beforehand as this can create a loss of flavor and texture. The shrimp you buy should not have any black spots on its shell, and yellowing shells should be completely avoided.
The shrimp should fill its shell when thawed and it should smell of saltwater. Some commonly found species include Gulf White, Ecuadorian White, Black Tiger, Gulf Pink, Gulf Brown, Chinese White, Rock Shrimp.
Some of the best places you can find these shrimp include the coastal regions that surround the Gulf of Mexico, many cities in the US (often imported from South America), Ecuador, Peru, and other regions close to good fishing grounds.
Ceviche Story
One of the theories behind the origin of ceviche purports that the dish was invented in areas ranging from Central America to the Polynesian Islands. This theory states that ceviche could have had its origin in Ecuador's coastal civilizations as this region had an abundance of fish and shellfish in many different varieties. Also, this theory has found that ceviche was not invented in Mexico, even though the dish is a part of traditional Mexican cuisine for many centuries.
Due to the fact that the Spanish brought citrus fruits from the Europeans, it may be a possibility that they created this dish with Moorish roots. Obviously, Peru takes the crown as the king of Ceviche countries but the origins of this particular variation are still lost in time. That doesn't mean that Peru offers one of the finest Shrimp Ceviche Recipes in any of its thousands of fine restaurants.
Drink Accompaniment
Shrimp ceviche and wine are a heavenly combination as a strongly acidic wine will help enhance the flavor of this dish. Pinot Gris, Dry Riesling, and Vinho Verde are some of the best wines to go with shrimp ceviche as they are light and refreshing so that they would complement the freshness of the dish perfectly.
Any wine with a good balance of fruity taste and acidity would be ideal to accompany this particular shrimp ceviche as you would need something fruity and tangy with this ceviche
If you've got some extra shrimp that you'd like to use up, or you want to experiment more with this delicious seafood ingredient, try our easy-to-make avocado stuffed with shrimp recipe.
Shrimp Ceviche
Ceviche is a different and delicious way to incorporate seafood into your diet. Check out this delicious recipe for Ceviche made with Shrimp.
Ingredients
1

pound

medium shrimp

peeled and deveined

1

pot

water

2

tablespoons

salt

¾

cup

Lime Juice

¾

cup

lemon juice

1

cup

finely chopped red onion

1

minced serrano chili

seeds and ribs removed

1

cup

finely chopped cilantro

1

chopped cucumber

peeled and seeded

1

avocado

peeled, seeded and cut into chunks
Instructions
Bring a large pot of water (around 4 quarts) to a boil and add 2 tablespoons of salt. Add the shrimp and cook for 2 minutes. Keep a watchful eye on the shrimp as overcooking it will turn it rubbery. Remove the shrimp and place it into a bowl full of ice to stop it from cooking any further.

Drain the shrimp and cut it into 1 inch long pieces. Place shrimp into a large bowl and add the lemon and lime juices. Cover with cling film and place in the refrigerator for half an hour.

Mix the red onion and serrano chili and refrigerate for another half an hour.

Add the cilantro, cucumber, and avocado before serving and voilà!
Notes
This recipe contains 4 to 6 servings and has a preparation time of 30 minutes with a cooking time of 1 hour. One of the cautions you should take with this dish is with the timing of the cook as shrimp is fairly easy to overcook and nothing is worse than overcooked shrimp.
Nutrition
Nutrition Facts
Shrimp Ceviche
Amount Per Serving
Calories 128
Calories from Fat 72
% Daily Value*
Fat 8g12%
Sodium 3498mg152%
Potassium 525mg15%
Carbohydrates 17g6%
Protein 2g4%
Vitamin A 434IU9%
Vitamin C 43mg52%
Calcium 38mg4%
Iron 1mg6%
* Percent Daily Values are based on a 2000 calorie diet.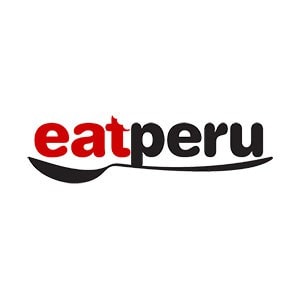 Peruvian foodie. I've been writing about the food of Peru for over 10 years. Read more about the Eat Peru team here