Fluffy homemade meringue dipped in velvety chocolate
Introducing besos de moza, one of our favorite Peruvian desserts (or afternoon snack with a cup of coffee). Like a big fluffy bonbon, this delicious bite-sized snack consists of a biscuit base, marshmallow or meringue cream filling, and chocolate coating.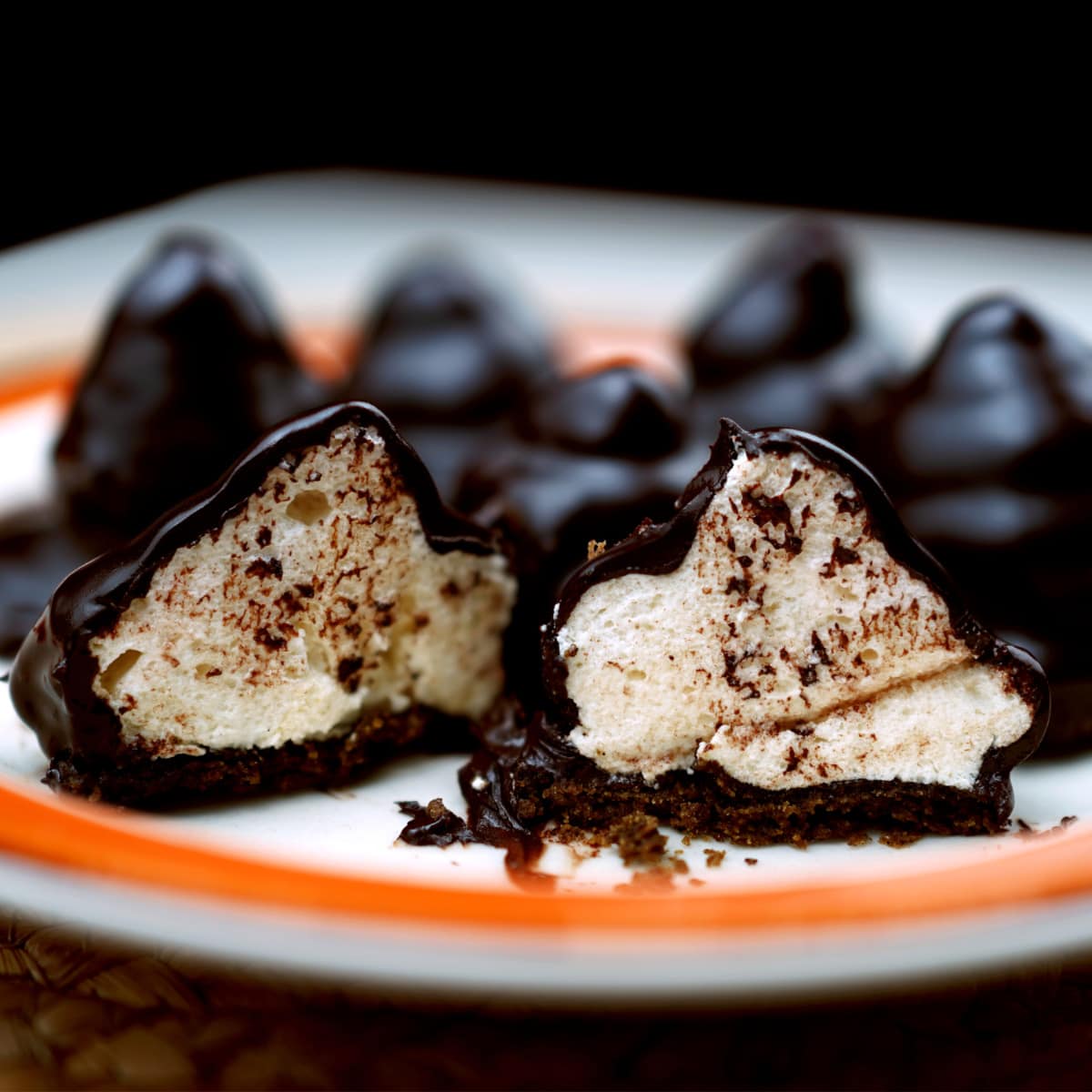 Due to their similarity, we might use the word meringue interchangeably with marshmallow. However, marshmallow uses gelatin to make it set, while Italian meringue does not.
This chocolate bonbon snack isn't exclusive to Peru. It is an international treat that can be found in many forms. There is a similar delicious dessert that is also known as 'tête-de-nègre' and sometimes as 'whippets' in Canada. The marshmallows here are sometimes filled with jam, but always with a sweet chocolate topping and a biscuit base.
In the United States, this super-popular seasonal treat, sold under the brand name Mallomars, uses a graham cracker instead of a biscuit base. Mallowpuffs from New Zealand are made with a shortcake biscuit.
Walnut Whips from Great Britain have a thicker chocolate shell and wafer base, and are topped with a half walnut. Hungarians call these delicious treats 'Négercsók" or "Negro Kiss". In Demark, they call them 'Flødebolle' or creambuns since the ingredients originally included cream (now they use egg whites for ease of production).
The word moza can mean a few things. The meaning also depends on the Spanish-speaking country but as moza can refer to a girl or a waitress. And in some cases it can be derogatory. But in this case, the term refers to the fact that this snack is so good it's like a girl's kiss. "Besos de moza" roughly translates to "kisses of the girl".
Besos de moza is an easy dessert dish to make. And while this recipe will give you the classic dessert, feel free to try different molds, or add your own flavoring. You'll be pleased to know how easy it is to prepare this recipe at home.
The ingredients list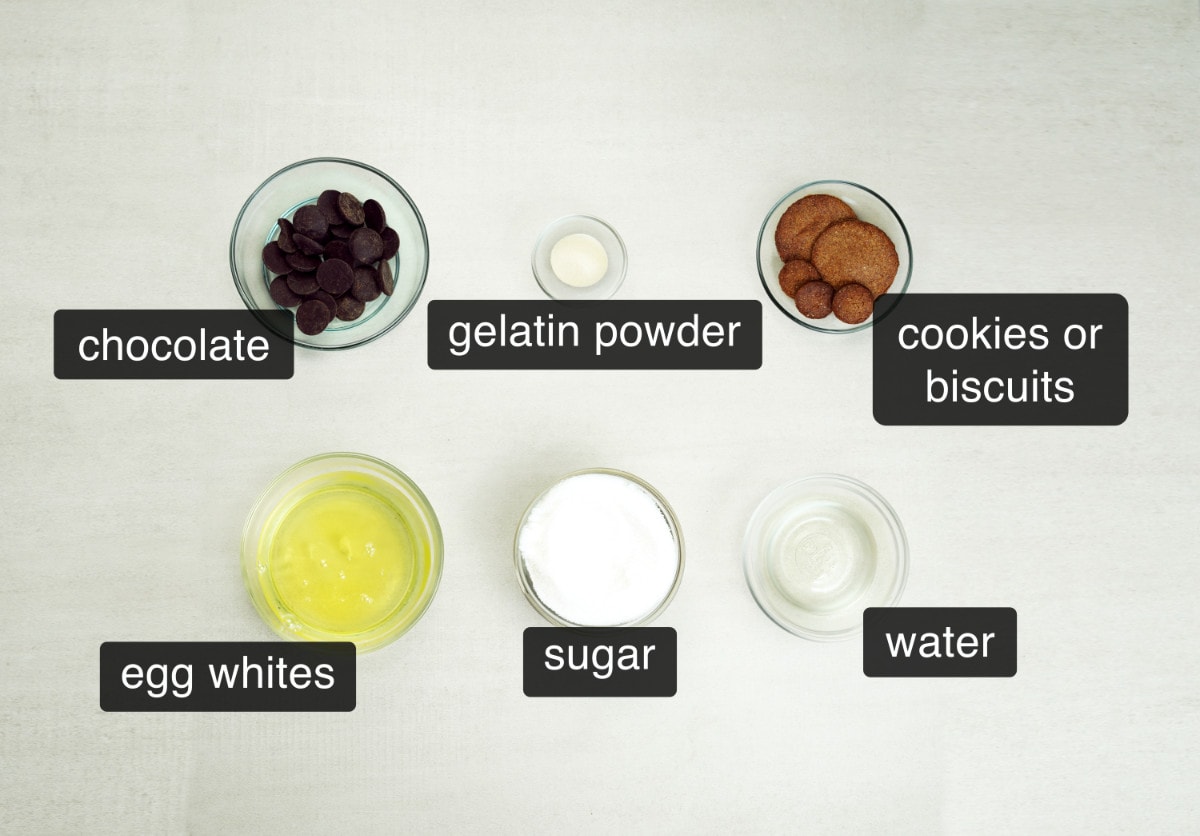 Semisweet chocolate – acts as a shield/coat for the meringue.
Unflavored gelatin – keeps the meringue more stable.
Cold water – to help melt the gelatin.
Egg whites – the main ingredient for the meringue.
White or light brown sugar – makes the meringue glossy and stable.
Cookies – any type to use as a base.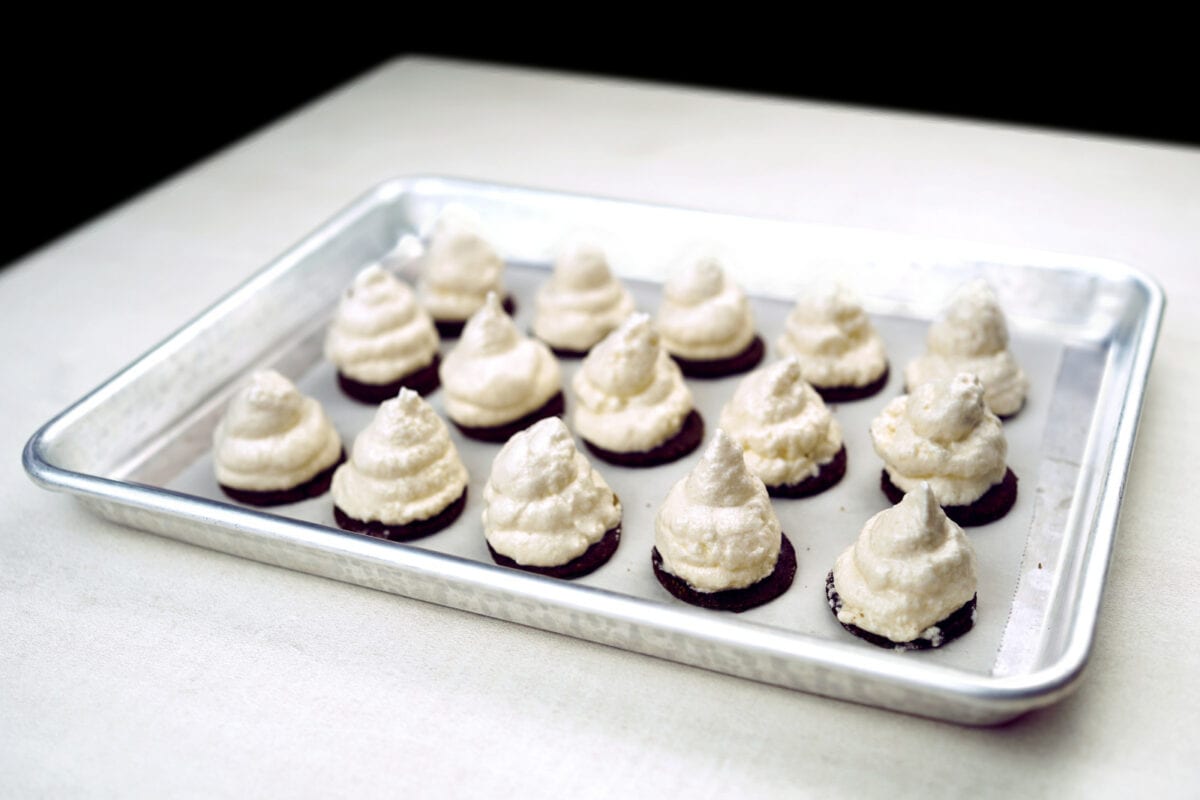 Quick tips
– To ensure that your meringue mix doesn't fail, make sure that the mixing bowl is completely dry and free of any oil, and don't add egg yolks to the mix.
– It may take some time, and the meringue might look heavy and thick, but keep whisking until stiff peaks form. Keep whisking until you have a glossy meringue that holds its place when you take out the mixer.
– To store the bonbons, place in an airtight container in the fridge where they will keep for 1 – 3 days.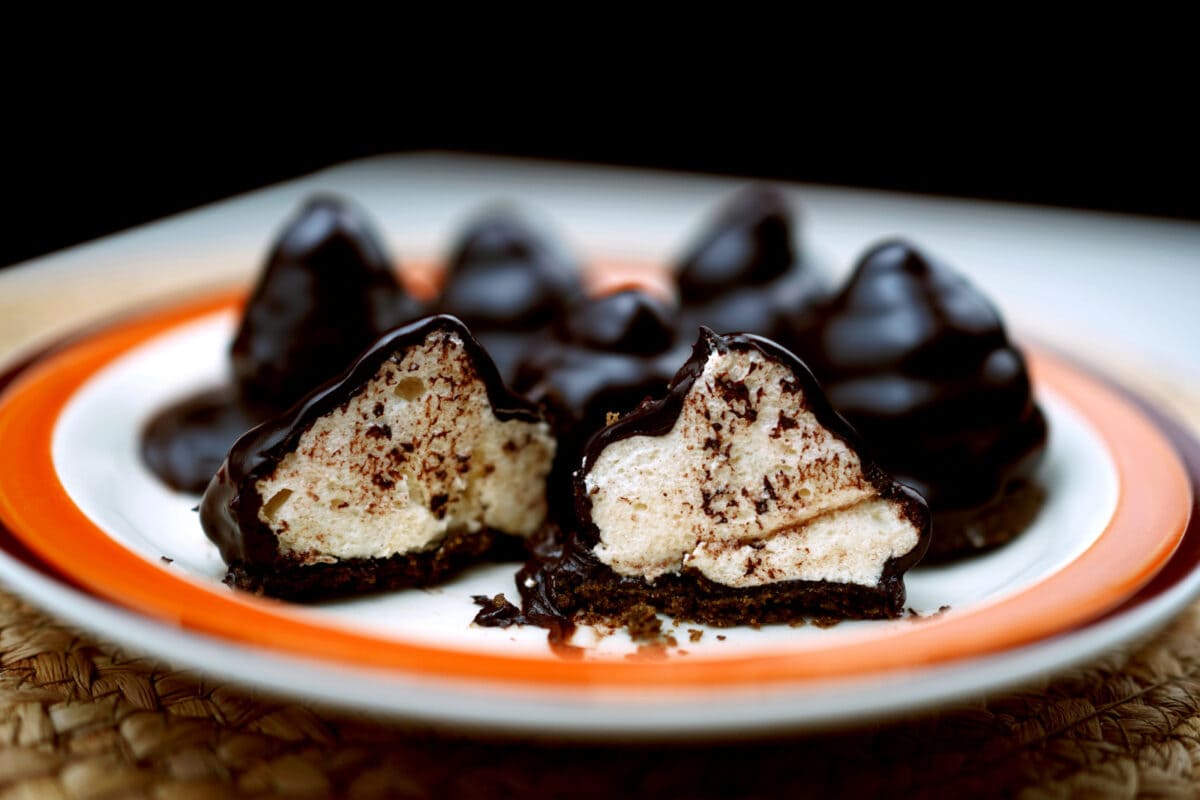 Frequently Asked Questions
What can I use as an alternative base?
You can use any biscuit as a base, from graham crackers, gluten-free biscuits, to oreos and other chocolate biscuits that will hold the meringue-like mixture.
Should I use dark chocolate or milk chocolate?
This snack is typically made with semisweet chocolate, but any type of chocolate will work. Dark chocolate and milk chocolate can both be used. It is not uncommon for chefs to decorate the chocolate topping with chocolate bits, rice crisps, nuts, or sprinkles according to the occasion, such as white chocolate topped with red and green sprinkles for Christmas.
Do I need to use a mold?
No, you can pipe the meringue mixture freehand on top of the biscuit. Try shaping it in different ways and have fun with it.
Is meringue gluten-free ?
Yes, both meringue and marshmallow are generally-speaking gluten free. Just make sure the cookie base is also gluten-free.
Besos de moza
Light and airy meringue covered in a velvety layer of chocolate. Our simple recipe is very easy to make and is perfect for entertaining or for a special treat for yourself.
Ingredients
1

cup

semisweet chocolate

chopped

1

tablespoon

unflavored gelatin

¼

cup

cold water

3

egg whites

around 120 grams

1

cup

white or light brown sugar

cookies

as a base
Instructions
Melt the chocolate in the microwave for 20 seconds. Blend until smooth. In case more heat is needed, use 15 second intervals. Set Aside to cool down.

Mix the cold water and gelatin before placing it in a pan at low heat. Stir till the gelatin powder fully dissolves.

Use the double broiler method by filling a pot ⅓ of the way with water and letting it simmer. Ensure that the bowl won't be hit by the water before placing it over the pot.

Add in the egg whites, whisking till it looks bubbly.

Gradually place the heat on high while adding the sugar, then the gelatin water.

Keep whisking till you get stiff peaks. Place in a piping bag.

For a clean workspace, add the cookies to baking sheet lined with parchment paper.

Pipe the mixture over the cookie base and make sure to fully cover them. Chill in the fridge for 10 – 15 minutes.

Before pouring the chocolate, make sure the meringue mixture has hardened a bit. Alternatively, place the chocolate in a tall glass and dip the meringue cookies into it.

Make sure everything has a thin chocolate coating. from the tip to the cookie base. chill in the fridge for 10 – 15 minutes till you have a hard chocolate shell.

Carefully take it out of the parchment paper before serving.
Nutrition
Nutrition Facts
Besos de moza
Amount Per Serving
Calories 124
Calories from Fat 45
% Daily Value*
Fat 5g8%
Cholesterol 1mg0%
Sodium 12mg1%
Potassium 76mg2%
Carbohydrates 19g6%
Protein 2g4%
Vitamin A 6IU0%
Calcium 8mg1%
Iron 1mg6%
* Percent Daily Values are based on a 2000 calorie diet.
If you like recipes with fluffy meringue and would like some more Peruvian-style desserts, try our Lemon Pie, Suspiro Limeño, and Tres Leches Cake recipes.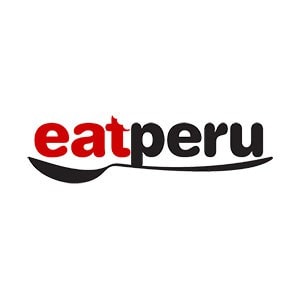 Peruvian foodie. I've been writing about the food of Peru for over 10 years. Read more about the Eat Peru team here