Cocadas are a type of cookie or coconut maroon, made with grated fresh coconut, egg whites, condensed milk, sugar and vanilla. Coconut maroons are naturally gluten-free. And they are so easy to make that they have been adopted by many Latin American countries under different names. Most Caribbean countries refer to them as "coquitos". However, there are some variations in ingredients and techniques between the recipes of one country and another.
There is no right way or wrong way to eat this traditional coconut dessert. You can enjoy them plain or add toppings such as cinnamon, powdered sugar, chopped nuts, dulce de leche, or manjar blanco.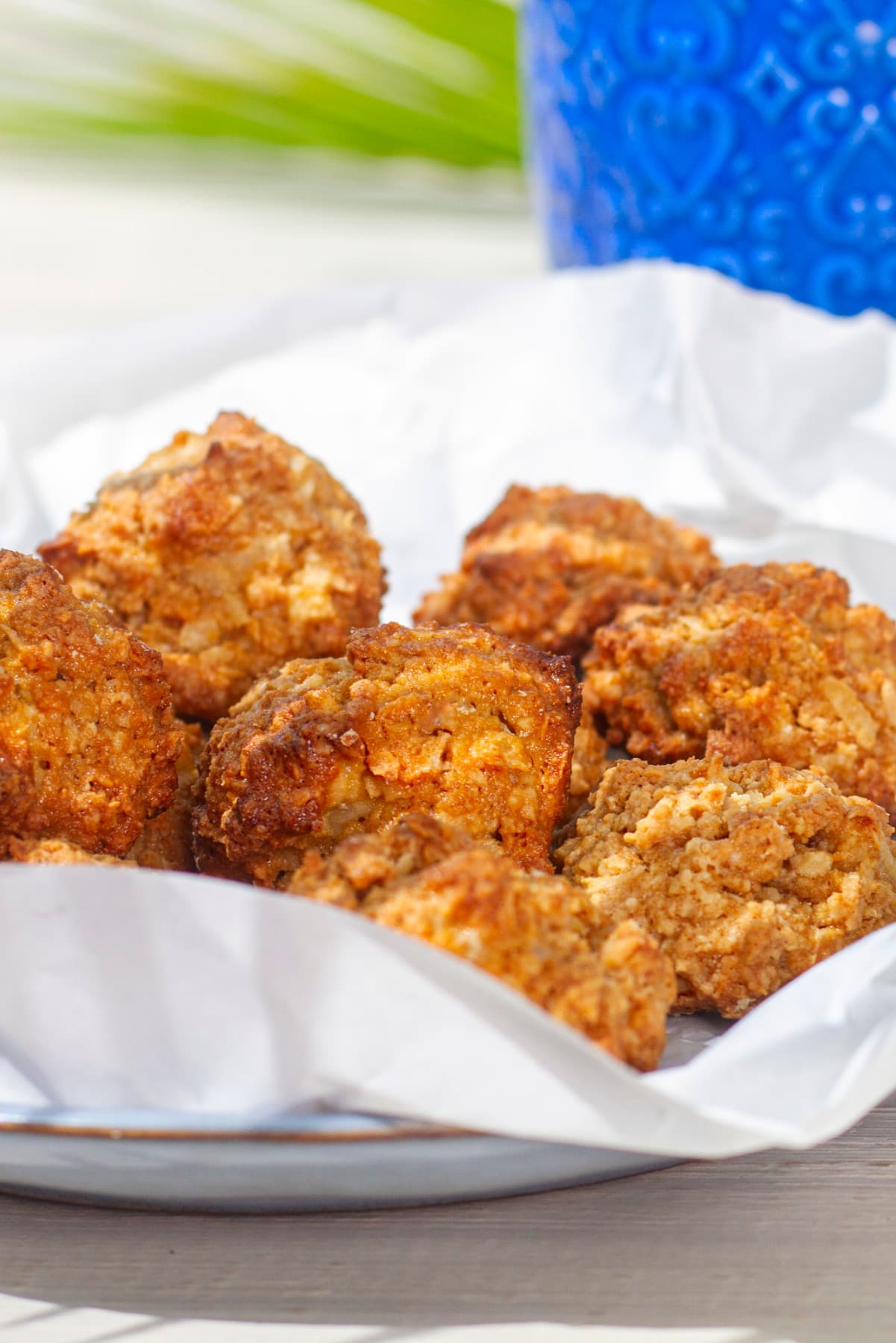 The best thing about the Peruvian cocada is how simple it is to prepare. There are only seven ingredients: eggs, condensed milk, flour, baking powder, salt, butter, and shredded coconut. The rest is up to your imagination. I like making mine crunchier by adding more coconut flakes while others prefer theirs softer.
A delicious coconut sweet treat that can be nibbled with coffee (preferably Peruvian) or even served after dinner as dessert. 
Ingredients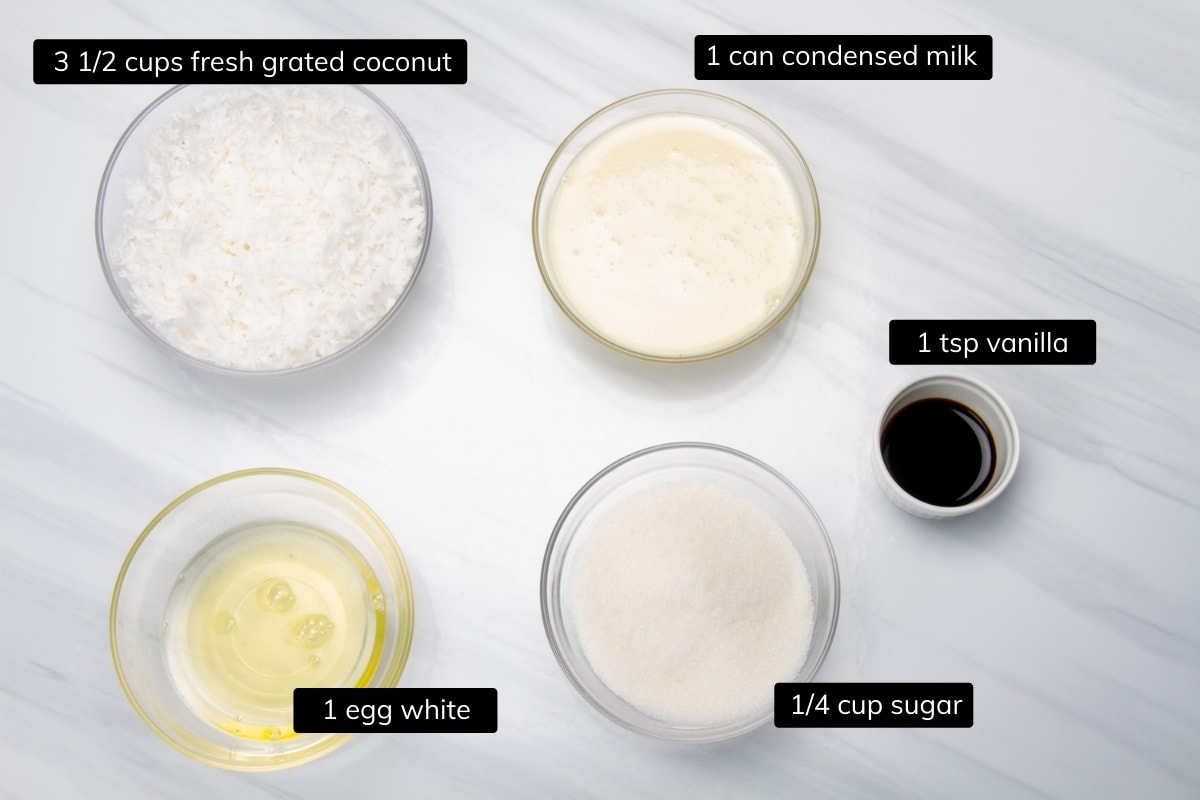 What coconut should be used for cocadas?
This recipe was thought to be prepared with fresh grated coconut, and that's how it is made in Peru. Therefore, it is best to buy fresh coconuts, remove the hard crust, then peel the brown skin, and finally grate them through the coarse part of a cheese grater.
However, this option is not available to everyone. In the event that you cannot find fresh coconuts, the best option is to use a mixture of equal parts of grated dry coconut and coconut flour.
Steps Photos
How are cocadas made?
The first step to make the cocadas is to prepare the coconut, as indicated in the previous section, if you buy it fresh. Having the grated coconut ready, you can proceed to the following steps, which are all very simple.
First, preheat the oven, and cover a baking sheet with wax paper. If you don't have wax paper, spread a little butter on the tray, and sprinkle with wheat flour.
In a large bowl, mix the grated coconut with the condensed milk and the vanilla essence. Then, beat the egg white until stiff. It is important that the white is at room temperature, so that it acquires the snow point quickly.
When the whipped egg white forms peaks, it is time to add the sugar, and beat for a couple more minutes until the sugar dissolves. Finally, you have to integrate the two mixtures, and with an ice cream spoon, put the cocada balls on the tray and in the oven.
How long can cocadas be kept?
Cocadas are very similar to "suspiros" and the good news is that, in a clean, dry space, they can be kept for up to two weeks. The important thing is that when you store them, they are well cooked, and at room temperature.
Peruvian Cocadas
I'm sharing a recipe for one of my favorite cookies, cocadas. Need a tasty snack or dessert in a hurry? These delicious coconut macaroons are easy to make and incredibly tasty
Ingredients
3 ½

cups

fresh grated coconut

approx 250 g

1

egg white

at room temperature

1

can of condensed milk

360 ml

¼

cup

sugar

45 g.

1

tsp

vanilla essence
Instructions
Preheat the oven to 100 ° C / 200 ° F. Prepare a baking sheet, covering it with wax paper.

In a mixing bowl, place the grated coconut, condensed milk and vanilla essence. Stir well with a fork, until the coconut is completely moistened with the condensed milk. Reserve.

Then, in an electric mixer, beat the egg white until stiff. When peaks form, add the sugar, and continue beating until the sugar is completely dissolved.

Remove the mixer, and into the same bowl where the white is on the verge of snow, add the coconut mixture with condensed milk. Stir for a couple of minutes until you get a smooth, frothy mixture.

Using a 1-scoop, place batter balls on the baking sheet. Cocadas are usually a little misshapen, and they flatten a bit during cooking, so don't worry.

Bake on low heat for an hour. When your cocadas are well browned, turn off the oven, and leave them there to rest for an hour until they cool.

Remove the tray from the oven, and carefully remove them. Store them in a clean, dry place at room temperature.
Nutrition
Nutrition Facts
Peruvian Cocadas
Amount Per Serving
Calories 61
Calories from Fat 45
% Daily Value*
Fat 5g8%
Cholesterol 1mg0%
Sodium 5mg0%
Potassium 53mg2%
Carbohydrates 5g2%
Protein 1g2%
Vitamin A 1IU0%
Vitamin C 1mg1%
Calcium 2mg0%
Iron 1mg6%
* Percent Daily Values are based on a 2000 calorie diet.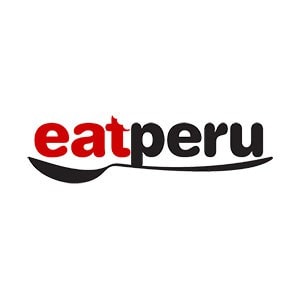 Peruvian foodie. I've been writing about the food of Peru for over 10 years. Read more about the Eat Peru team here