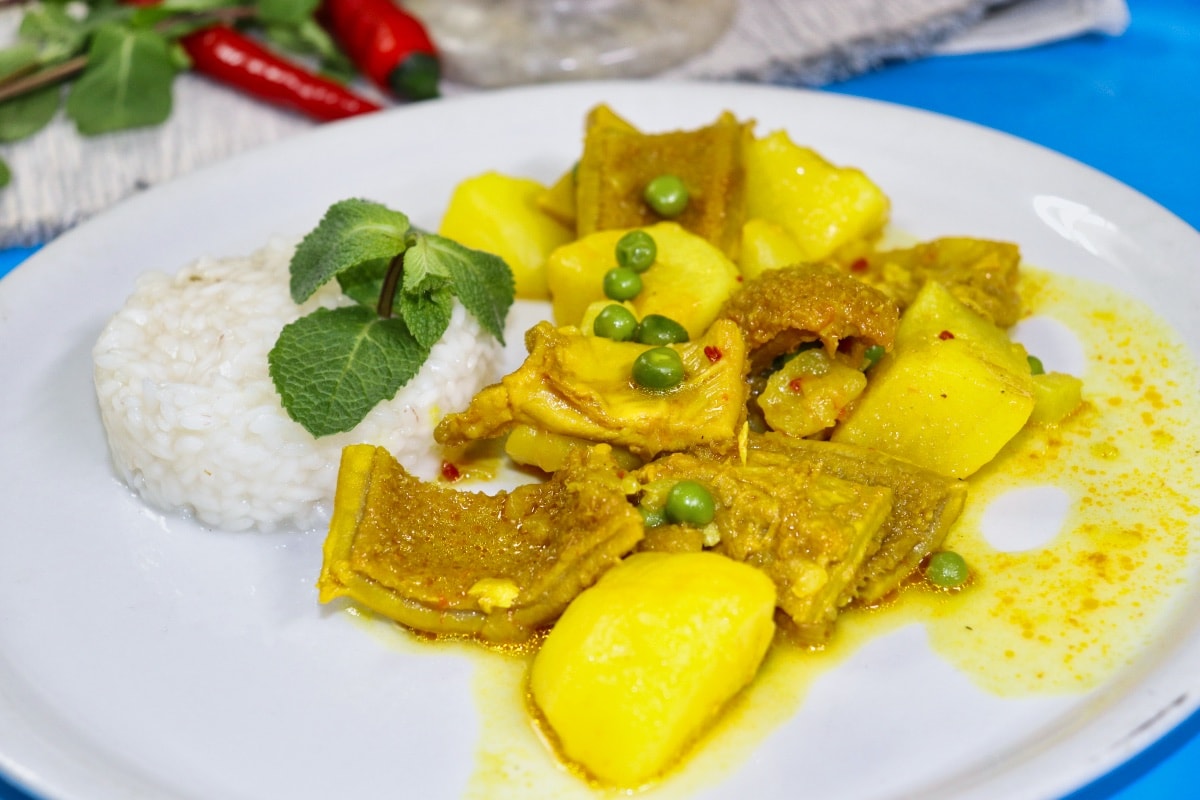 Peruvian cuisine is inspired and influenced by many different cultures, imported and indigenous. One of the biggest influences in Peruvian food culture has been African cuisine and cooking methods. While Asian food played a big part in influencing the food of Peru, African dishes made their way into the homes of Peruvians over the years and has stayed. One brilliantly crafted dish, Cau Cau is a must-try for adventurous eaters and lovers of fusion food. It's a satisfying and filling dish based on offal (which tastes better than it might sound – millions of locals can't be wrong)
This dish is a beef tripe stew. However, today there are many modern variations like substituting tripe with seafood, chicken (very popular) and other ingredients. Seasoned with turmeric, onions, and cumin this delicious dish will definitely leave an impression.
You can serve Cau Cau as a simple Peruvian stew without any side dish but it is usually served with rice. Trust us when we say that you will be surprised by Cau Cau's aroma. Everyone in your house will start running toward the dinner table. Provecho!
Cau Cau – Peruvian Tripe Stew
Cau Cau is an African-influenced Tripe Stew and a must-try for adventurous eaters and lovers of fusion food. It's a satisfying and filling dish you will love.
Ingredients
For the Tripe:
1

lb.

Beef Tripe

2

– 3 Fresh mint sprigs

1 ½

quarts

Water
For the Sofrito:
2

tbsp

Cooking oil

2

tsp

Garlic paste

1

medium Onion

diced

½

tsp

Paste from aji amarillo

you can substitute if you can't find one

¼

tsp

from each

Salt

Black pepper

Turmeric

Cumin
For the stew:
The cooked trip

cut into pieces

1

lb

Potatoes

cut into squares (peeled)

1

cup

of Green peas

2

cups

of Tripe stock

2

tsp

Bouillon paste

or 1 bouillon square

Mint for garnish
Instructions
Discard this water and fill the pot with water again. This time add the mint and let it simmer for about 30 minutes more.

Next, transfer the tripe on a cutting board and let it cool. Don't discard the water. Once cooled cut the tripe into pieces.

Season with turmeric, cumin, black pepper, and salt. Add the aji amarillo paste and stir. Cook for about 10 minutes.

Enjoy!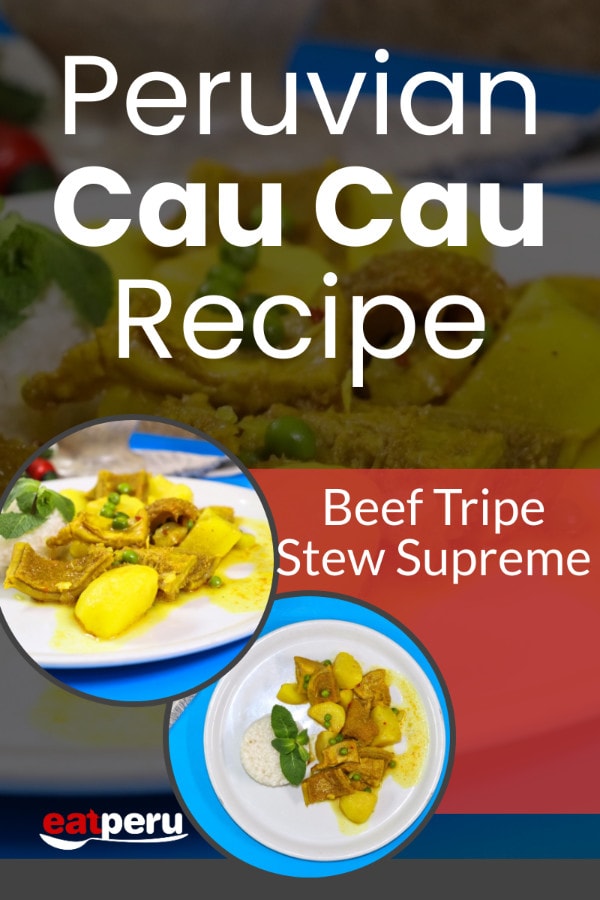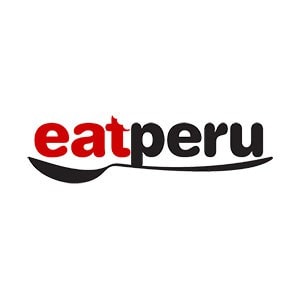 Peruvian foodie. I've been writing about the food of Peru for over 10 years. Read more about the Eat Peru team here