Queque de plantano, or 'plantain bread' or 'banana bread', is a popular snack in Peru, made with very ripe bananas or plantains, eggs, butter, flour, and some sugar for extra sweetness. Add some cinnamon for a little sweet-spicy kick. Add some pecans or walnuts, raisins, cranberries, apricots, and chocolate.
Mix together baking soda, baking powder, and a dash of vanilla to slightly elevate the dessert. The mixture is baked and cooled before being served warm, and it tastes great when paired with a freshly brewed cup of coffee.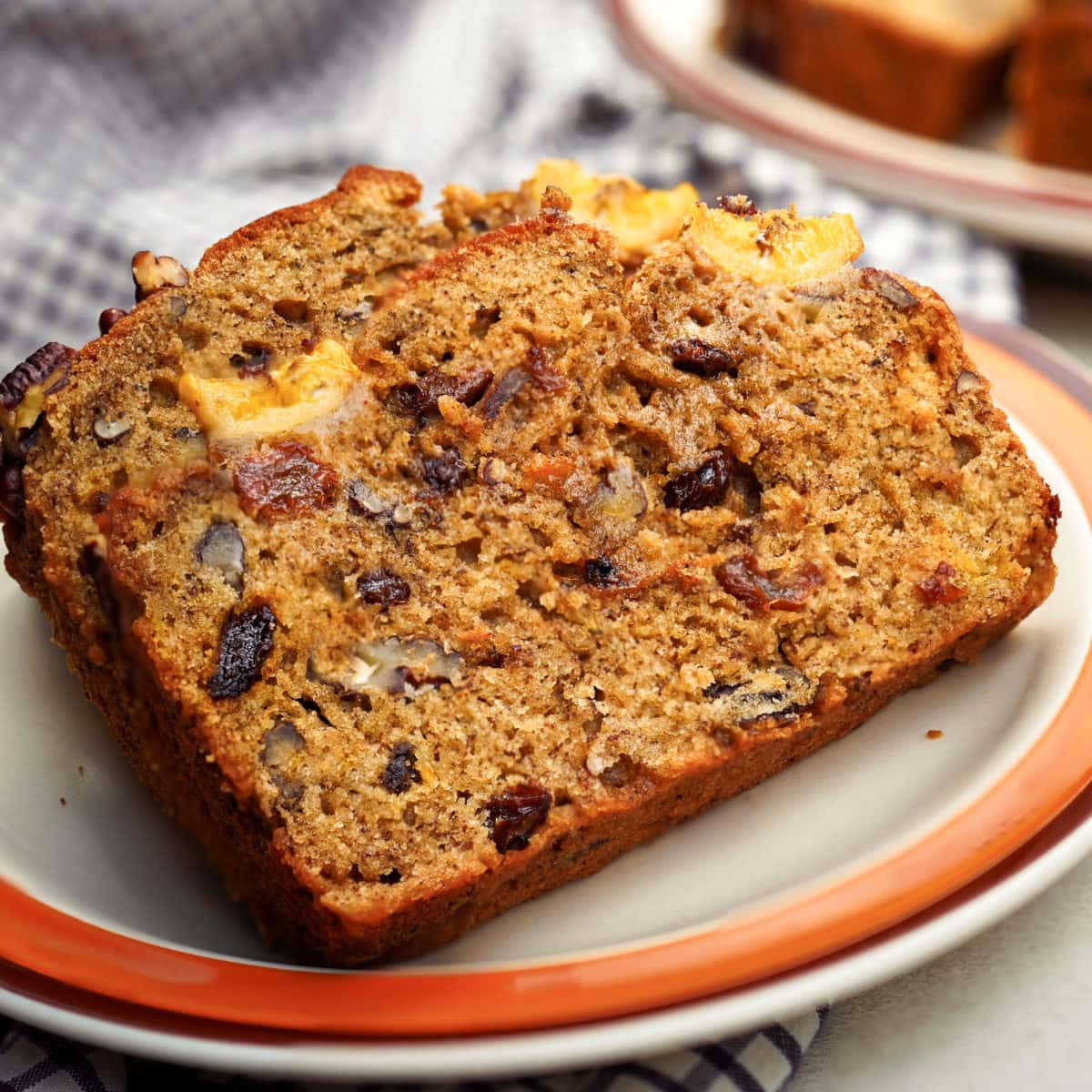 In this recipe, we'll use ripe bananas, but if you can find sweet plantains (plátanos) in your supermarket, grocery store, or ethnic food store, I recommend you use those when making the recipe in the future. Plantains definitely need to be ripe and will have a slightly starchy taste (not very noticeable in the finished product). Ripe bananas have a more creamy texture. Green plantains have a very starchy taste and are unsuitable for this recipe.
Don't throw away your spotted old bananas and try this delicious, no-fuss, easy-to-prepare dish made with simple ingredients. Enjoy in the afternoon or as a sweet breakfast.
The ingredients list
Plantains/bananas – bananas or ripe plantains are great for baking. The riper the fruit, the sweeter it is.
Eggs – to bind everything together.
Unsalted butter – gives structure and richness to the bread.
Oil – to grease the pan, keeps the bread moist.
Vanilla, cinnamon – added flavorings
Brown sugar – to add sweetness.
All purpose flour – strengthens the batter.
Baking powder – to lighten and expand the batter.
Baking soda – helps color the bread a nice golden brown.
Pecans, walnuts, and raisins – optional fillings.
Tips
If you'd like to lessen the sweet taste and reduce the sugar rush, use bananas that are less ripe (fewer visible brown or black colorings on the skin).
To test whether the bread is fully baked, insert a toothpick into the center of the loaf; it should come out clean or with some dry fragments attached.
Once the queque de platano has cooled, store it in an airtight container. It should keep in the fridge for at least 3 weeks.
To reheat, place it in the oven at 300°F (150°C) for 5 – 7 minutes or until it's warm.
Step by step photos
Step 1: Pulp the bananas until you have 1 cup's worth and transfer to a mixing bowl.
Step 2: Stir in the eggs, lukewarm melted butter, oil, and vanilla extract. Keep the bowl aside for now.
Step 3: In a separate bowl, combine the brown sugar, all-purpose flour, cinnamon, baking powder, and baking soda.
Step 4: Optional: If you are using additives such as nuts, chocolate, or raisins, blend these with ½ cup of the dry ingredient mixture. This prevents them from bunching up in the final product.
Step 5: Incorporate the dry ingredients and optional extras into the bowl of the banana mixture. Keep mixing until you can't spot any residual flour.
Step 6: Ready your 7 x 3-inch loaf pan for baking. First, line it with parchment paper, then generously apply butter or oil.
Step 7: Pour the banana bread mixture into the pan, levelling the surface, and if you wish, decorate with additional bananas or nuts.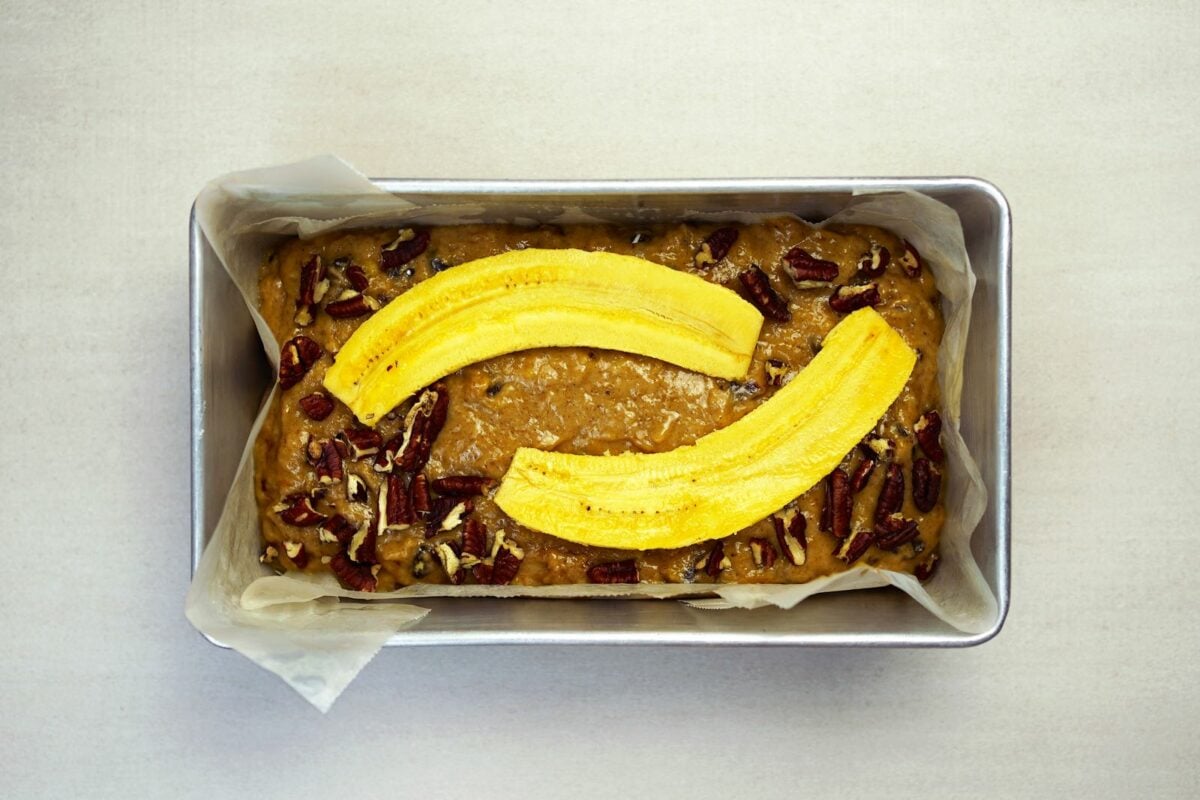 Step 8: Bake in an oven that has been preheated to 350 °F (177 °C) for a period of 40 – 45 minutes.
Step 9: Once baked, allow the banana bread to rest and cool in its pan for an hour, after which you can transfer it to a rack for further cooling.
Step 10: Serve the bread either warm from the oven or once it has completely cooled. Enjoy!
Frequently Asked Questions
What kind of bananas should be used?
Ripe, very brown, spotted, or streaked with black bananas are best to use in baking, especially when mashed for banana bread. Fruits in this stage of maturity have a stronger natural sweetness. You can also freeze brown bananas at exactly the right stage of ripeness to use later.
What else can you put on top of the banana bread?
If you'd like to decorate the top of the bread to serve as a dessert or fancy snack, drizzle chocolate syrup or caramel syrup over the surface. You can also spread ganache, Nutella, or peanut butter over the individual bread slices or place a scoop or two of ice cream on the side.
What can I use instead of nuts or raisins?
You can also use other dried fruits like apricots, dates, cranberries, or even fresh fruits like blueberries or strawberries, or white, milk, or dark chocolate. For a savory take, you can even add cheese to the mix.
What spices, apart from cinnamon, can I add to the recipe?
While this is a simple dish made with easy-to-find ingredients, you can also add spices like nutmeg, clove, allspice, or a mix of these. Be sure to add these spices in small quantities before cooking, as they can overpower the dish.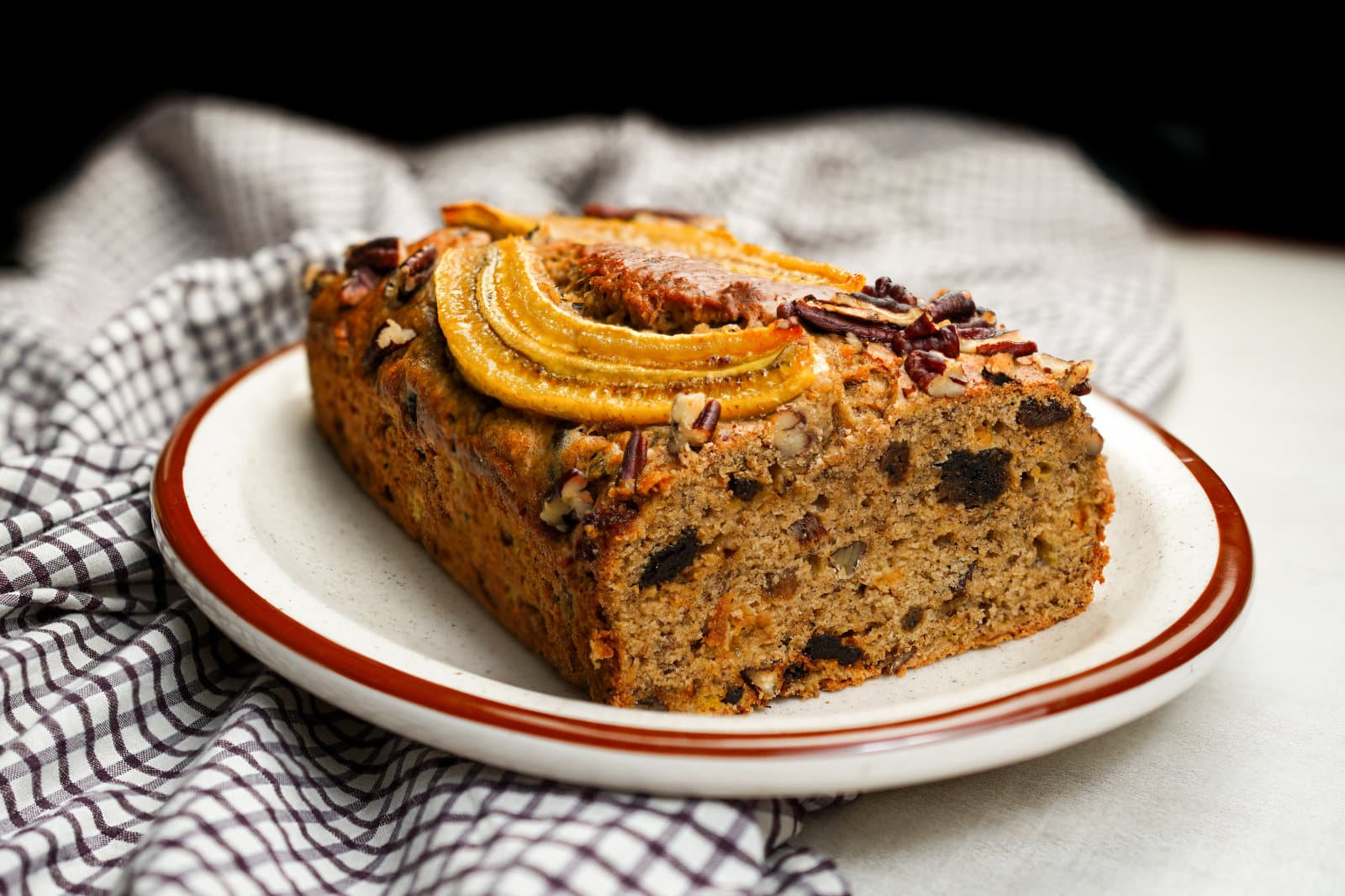 Peruvian banana bread
Easy queque de platano recipe. Deliciously moist and flavorful banana cake that's an ideal breakfast treat or dessert. Perfect for using up overripe bananas."
Ingredients
3

bananas

ripe

2

eggs

¼

cup

butter

melted

¼

cup

oil

1

teaspoon

vanilla

½

cup

brown sugar

2

cups

all-purpose flour

1 ½

teaspoon

cinnamon

1 ½

teaspoon

baking powder

½

teaspoon

baking soda

1/3

cup

pecans or walnuts

optional

½

cup

raisins

optional
Instructions
Mash the bananas; they should yield about 1 cup. Place in a bowl.

Mix in the eggs, melted butter (cooled to room temperature), oil, and vanilla. Set aside.

In another bowl, mix the brown sugar, all-purpose flour, cinnamon, baking powder, and baking soda.

Optional: if using nuts, chocolate, or raisins. Take ½ cup of the dry mixture and mix them together. This helps keep the nuts, raisins, or other fillings from clustering together.

Add the dry mixture and nuts and raisins to the banana mixture. Fold until you don't see any bits of flour left.

Prepare a 7 x 3-inch loaf pan, line with parchment, and grease generously with butter or oil.

Pour in the banana bread batter and smooth the top before adding garnishes like bananas or nuts.

Bake in a preheated oven at 350 °F (177 °C) for 40 – 45 minutes.

Cool in the pan for an hour before taking it out and placing on a rack to cool further.

Serve warm or cooled down.
Nutrition
Nutrition Facts
Peruvian banana bread
Amount Per Serving
Calories 392
Calories from Fat 153
% Daily Value*
Fat 17g26%
Cholesterol 56mg19%
Sodium 138mg6%
Potassium 397mg11%
Carbohydrates 56g19%
Protein 6g12%
Vitamin A 268IU5%
Vitamin C 4mg5%
Calcium 68mg7%
Iron 2mg11%
* Percent Daily Values are based on a 2000 calorie diet.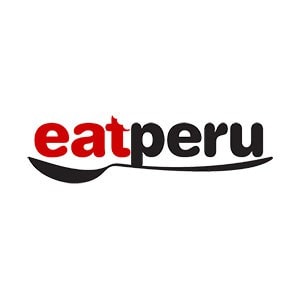 Peruvian foodie. I've been writing about the food of Peru for over 10 years. Read more about the Eat Peru team here