The title "best Peruvian restaurant in London" was easy to get 20 years ago. Nobody knew anything about the country or its cuisine. And even in a city the size of London, it was hard to find ceviche or any other iconic Peruvian dish.
These days however, Peruvian food is á la mode (or should I say a la moda), partly thanks to the famous Peruvian chef Gaston Acurio, who almost single-handedly introduced the food of Peru to the rest of the world. With around 20 different restaurants serving food from the South American country (there's even a Peruvian bakery), Peruvian cuisine has landed in the city with a bang. Do we need another restaurant? Well, yes. If it's a good one.
Pisqu London
Despite what they say, you can never have too much of a good thing. More restaurants mean better competition and greater pressure on restauranteurs to offer amazing dining experiences. Is Pisqu a contender for the city's best Peruvian restaurant? Going by the number of rave reviews on Google Maps, Yelp, and TripAdvisor, it might just be.
The restaurant has only been around for just over a year. You might ask how they got so many reviews quickly and if the reviews are real? Well, there are ways to check. And we checked, of course, because we're thorough. And the reviews are genuine.
You can find Pisqu in Fitzrovia, which if you look at a map of the Peruvian eateries on Google Maps, lies right in the centre of the action. This part of town is ground zero for the authentic tastes of Peru.
A useful tip: We arrived just after 7 pm on a Friday evening and it was quiet in the restaurant upstairs area. It fills out later on (seems to be a late food place) but if you want a guaranteed seat, arrived after work and you're good to go. There's also a pre-theatre menu from 17:30 to 18:30, which is great value and ideal for the after-work crowd in the city.
The restaurant sits on a quiet street corner and the outdoor seating looks very inviting. In late September, it wasn't quite the perfect weather for evening dining alfresco so we sat inside, but we'd imagine it's a superb spot for sipping pisco sours in the summer months.
Inside there are two seating areas, upstairs with a lovely bar and a view onto the street. And downstairs with cubby holes and more secluded areas for groups. Both are tastefully decorated: favouring less instead of more art on the walls, but we prefer the upstairs area.
The duty manager Johan can rattle off the details of every dish and drink on the menu. He also brings smiles and enthusiasm, a rare thing in big city restaurants. His recommendations are also spot on.
Chef William Ortiz
A couple of hours after we arrived (yes, we spent quite a while there. Too nice a spot to run off elsewhere), Head Chef William Ortiz joined us for a chat. We talked about his journey from his hometown in the Amazons region of Peru to London, almost two decades ago. His inspiration for natural, organic ingredients comes from his father, who William says always extolled the virtues of real food over mass-produced, low-quality fare.
Pisqu is located almost directly across the street from Lima, one of London's best known Peruvian restaurants. That doesn't seem to worry Chef Ortiz, who counts on the quality of food, unique flavours, and restaurant ambience to draw in the London foodies. The head chef across the road happens to be the chef's brother, Robert Ortiz.
The Food
What makes Pisqu different from the rest? Besides the aesthetics, the restaurant's organic ingredients, sourced from the highest quality suppliers in the country (and Peru), are a standout. The concept of fresh, organic, locally sourced meat and vegetables appeals to health-conscious and environmentally conscious customers.
You might think that organic is all very well and good, but what about the taste and the price? We tried several dishes from the menu including dessert and pisco sour drinks. While the dishes are typically small, they are good value. There's nothing too complicated here, but the flavours are superb. A starter and main course with a side dish should cost around £25-40. That's enough to satisfy most people.
The Salmon Nikkei Tiradito dish is a cold starter which is like ceviche or sashimi, has its origins in Asia. Salmon Nikkei Tiradito is a Peruvian-Japanese fusion of thinly sliced marinated fresh fish, limes, and hot salsa. It's simple but delicious. We found the hot sauce a little sharp for our taste but we generally don't seek fiery food. A nice dish for the summer with a glass of wine starter.
Our other starter of pulpo (octopus) with corn grain cake looked great and tasted sublime. The texture of the corn cake worked well with the soft, chewy octopus.
We loved the pork belly (Chicharrón) dish, which had the creamiest sweet potato accompaniment we've ever tasted.

The Hot Ceviche main course dish was well received. Delicate flavours and a great option for anyone that doesn't like the thought of a cold seafood dish.
For side orders, we picked the grilled mixed vegetables, which doesn't sound exciting, but was mouth-wateringly good. If vegetables were always as tasty as the side dishes served to us in Pisqu, we'd eat a lot more. We don't doubt that the organically-sourced veg has something to do with the flavours.
Our dessert of chocolate mousse with Matcha Ice cream tasted incredible. We finished the meal wishing there were more mousse and ice cream to go around but we decided not to order another 3 rounds.
Overall, we enjoyed a well balanced, delicious meal accompanied by a delicious bottle of Argentinian wine specially selected by the head chef (we're big fans of el Vino Argentino, so this went down well)
A great addition to an already busy restaurant scene. Get a seat at the table before it's all booked out.
The Details
Pisqu London
23 Rathbone Place | Fitzrovia, London W1T 1HZ, England
+44 20 7436 6123
Open from midday to midnight Monday to Saturday.
[email protected]
pisqulondon.com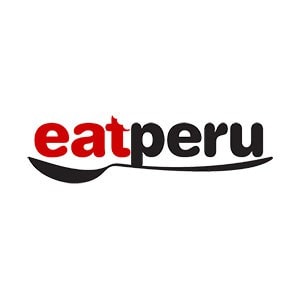 Peruvian foodie. I've been writing about the food of Peru for over 10 years. Read more about the Eat Peru team here