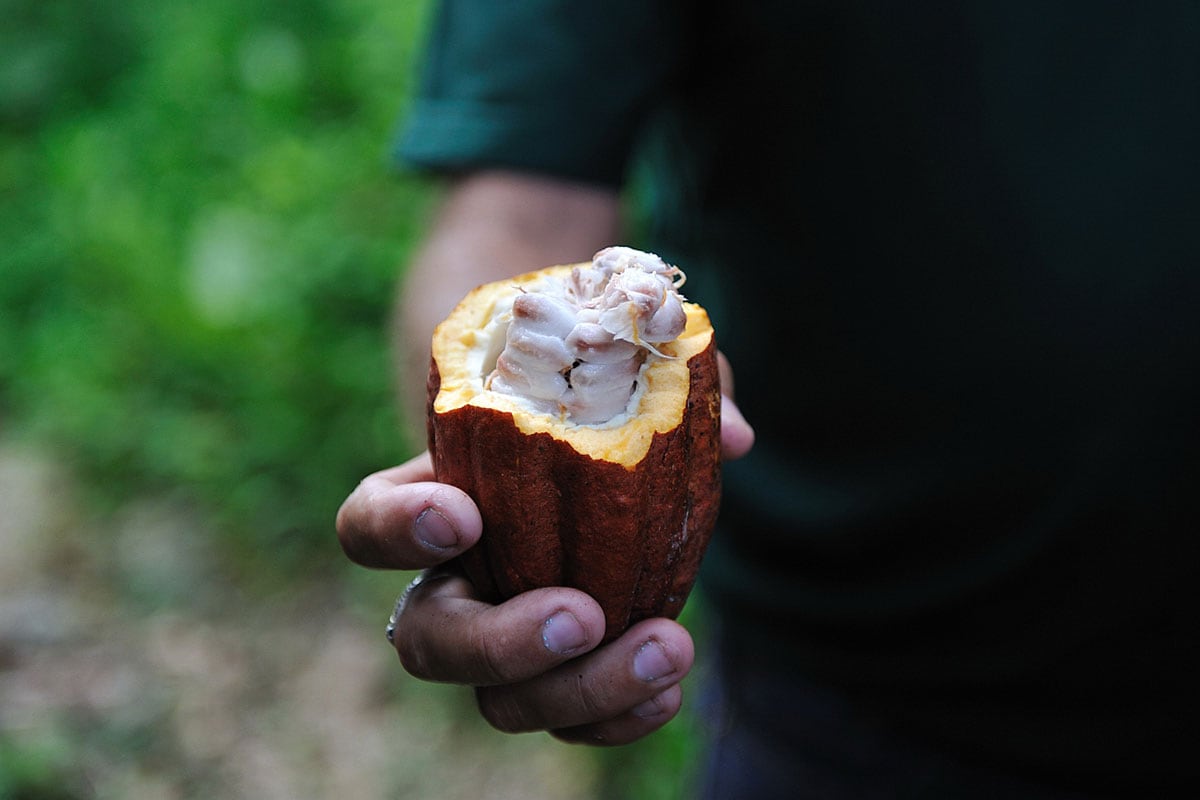 First the bad news. We're not in great shape. Our diets are making us sicker. Obesity levels are increasing, weight-related health conditions such as hypertension, cardiovascular disease, and hypertension, are all becoming much more common, and what's more, many of these conditions could quite easily be avoided, by making changes to our diets. The average human diet nowadays is heavy on processed foods. The artificial chemicals and ingredients in these 'foods' are more harmful than most of us realize.
We should be consuming far more fresh and healthy produce on a daily basis. Sadly, the average human being doesn't, and the human race is paying the price as a result. Our bodies are so full of chemicals and junk that newborn babies are already affected by toxins passed on to them. You've probably heard Doctors and health officials raving about 'superfoods' and how they are highly beneficial. Many of these powerful foods actually originated in Peru and are (or were a large) part of the average Peruvian diet. Not only is Peruvian cuisine now very popular but, as it turns out, it is also healthy. So where's the catch? So far, there isn't one.
So what makes these vegetables, fruits, and tubers so healthy? Quite a lot of things, it turns out. Here's a look at some of the healthiest and most popular Peruvian superfoods and what they can do for you.

Quinoa
We'll begin with a look at a small grain that has been grabbing a lot of attention lately, for all of the right reasons. Quinoa, which by the way, is pronounced Keen-wah, is a Peruvian superfood which has been consumed for literally thousands upon thousands of years, by the ancient Incas. In actual fact, ancient Incas considered Quinoa more valuable than pure gold, yep, due to the fact that they believed it helped to boost the stamina of their warriors, which in turn would make them better soldiers. Nowadays, however, Quinoa is consumed for reasons other than making us into better soldiers, though it does improve the stamina, there's no denying that.
Quinoa is a fluffy grain that is similar to couscous. It is a fantastic source of plant-based protein and in fact, is the only plant-based protein to contain all nine essential amino acids. What's more, Quinoa has a high fiber content, which helps to reduce LDL cholesterol levels. It also helps to improve satiety after consumption, so we feel full for longer. The grain is packed full of vitamins and minerals, which help to enhance immunity and boost circulation. Finally, for all the chefs out there, it is also a very versatile whole food, so it can be consumed in a number of ways.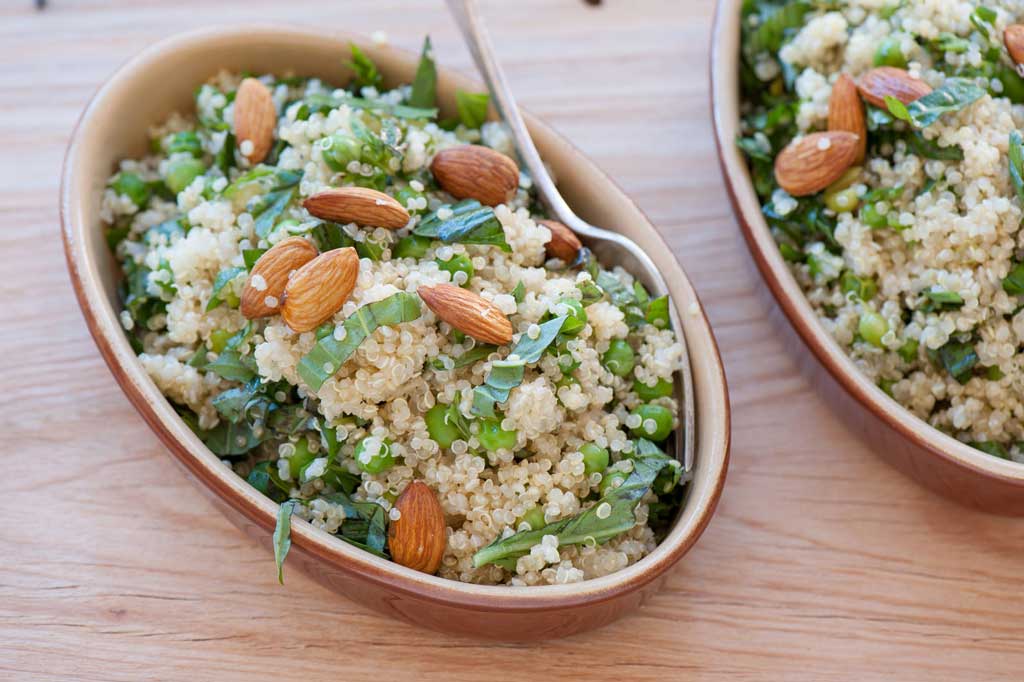 Kiwicha
What in earth is kiwicha and why haven't we heard of it before? Kiwicha is often referred to as amaranth, or even as mini quinoa and is another wonderful superfood, this time in seed form. This small cereal-like seed is renowned for its extremely impressive nutritional profile, and it has been farmed in and around Peru, for more than 4000 years. Kiwicha grains are rich in dietary fiber, which helps to lower LDL cholesterol levels and to promote optimal cardiovascular health and well-being.
One cup of Kiwicha will provide around 15 – 20% of your recommended daily intake for dietary fiber, and at 251 calories per cup, it is also a great source of slow-release energy. Kiwicha is also full of vitamins and minerals, especially B vitamins such as B6 and B9.
These vitamins help to boost metabolism and increase your energy levels, plus they help to support red blood cell health. In terms of general well-being, however, these vitamins, especially vitamin B9, help the body to naturally synthesize nucleic acids, which are used to produce DNA.

Camu Camu
Camu Camu is a South American superfruit that is taking the health and fitness communities by storm, and for very good reason. Camu Camu isn't a standard fruit, and it certainly isn't something you can grow yourself. Camu Camu thrives in the wilderness, particularly out in heavily flooded parts of the Amazon rainforest in Peru, as well as other South American countries. In some parts of the world, Camu Camu fruits and leaves are used for medicinal purposes, though in most parts of the world, the fruit is simply used to promote health and well-being.
Camu Camu fruit is light orange in colour, and is roughly the same size as an average lemon. It however, contains huge amounts of vitamin C, so much so in fact, that it makes oranges look relatively average. Per serving, Camu Camu contains 60 times more natural vitamin C than oranges, so it's no wonder why the fruit works so well at strengthening the human immune system. If you consume Camu Camu powdered supplements, just one teaspoon would provide nearly 1200% of your recommended minimum daily intake of vitamin C.
The health benefits don't stop there however, as Camu Camu is also a great source of the amino acids Valine and Leucine, which help to promote protein synthesis. Both of these are essential amino acids, meaning the body requires them, but cannot produce them naturally, so it must get them in dietary and supplement form. Camu Camu is stocked to the gills full of antioxidants.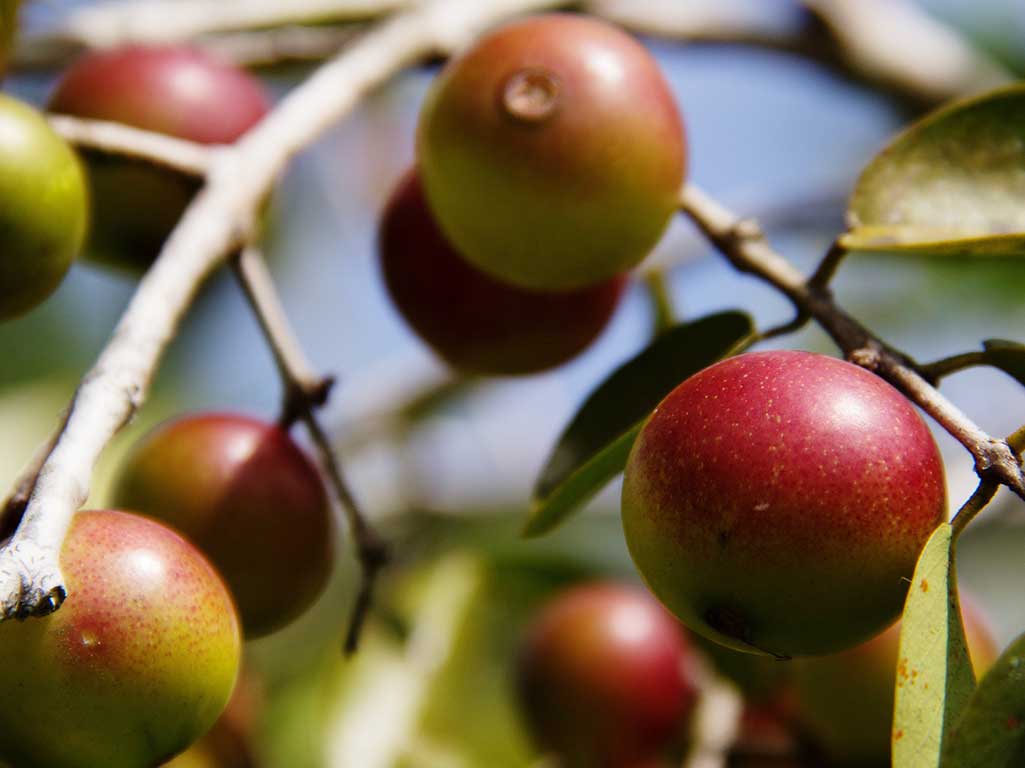 Lucuma
Now we arrive at one of my favorites, Lucuma. This creamy nectar of the gods is another Peruvian fruit that definitely fits in the native Peruvian Superfoods category. Lucuma was a firm favourite of the Incas, and it too is renowned for its delicious taste, and its numerous health properties.
Lucuma is packed full of beta-carotene, which helps to give it its distinct orange colour. At first glance, you could be forgiven for mistaking Lucuma for a smooth avocado, as from the outside, the two are almost identical. Once you see the orange flesh however, telling them apart is a piece of cake. Lucuma is described as tasting like a cross between maple, sweet potato, and caramel, so as you can imagine, it is very sweet tasting.
In particular, Lucuma is great for people lacking trace elements, as it contains 14 essential trace elements, including sodium, potassium, magnesium, and calcium. Per 100 grams of the fruit, Lucuma provides more than 92mg of calcium, so it is ideal for those looking to keep their teeth and bones healthy and strong. And there's more, Lucuma also possesses a number of anti-inflammatory properties, which help to assist with pain management, with wound healing, and with the prevention of aging on the skin. Looking for an anti-ageing detox? Eat Lucuma to keep your skin glowing and feel happy at the same time.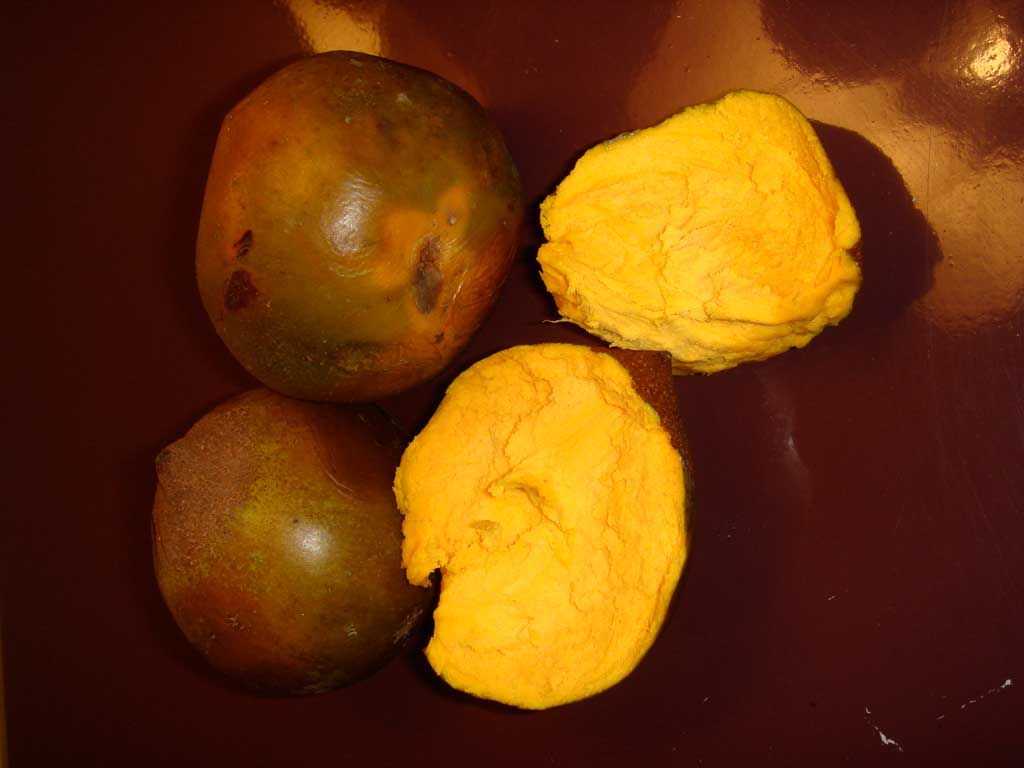 Maca
Maca root is a tuber that is actually very similar to the average household potato, at least, it is in appearance.
Maca root belongs to the same family as Broccoli, radish, and watercress, making it technically a cruciferous vegetable. Grown in high altitudes, in the South American mountains, Maca root is considered to be one of the healthiest natural ingredients in the entire world.
Maca has been found to help to restore hormone balances in men and women, and in men, maca has been found to enhance testosterone production, which enhances libido, strength, energy levels, athletic ability, and more besides. There is even evidence to suggest that Maca root can enhance sperm production, volume, and mobility.
The benefits don't stop there however, as Maca also has been proven to help reduce and prevent migraines and painful headaches. This is down to the fact that Maca helps to balance hormone levels, which when fluctuating, can often trigger migraines and painful headaches. There is some evidence to suggest that Maca can help with depression. The root is also full of vitamins and minerals, making it great for boosting the immune system, and on top of that, it even helps to regulate blood glucose levels, making it very healthy and beneficial for the pancreas and for people suffering from diabetes.
Purple Corn
This type of corn that has baffled scientists for years, due to its colour. No prizes for guessing what colour purple corn is, as of course it is, yep, purple in colour, and it looks very impressive when you see it in person. Purple corn has been used as part of ancient Peruvian cultures for thousands upon thousands of years.
Only recently was it discovered that the reason this corn turned purple, was due to its natural anthocyanin contents, which is the pigment responsible for giving the corn its deep purple colour. Purple corn is rich in powerful antioxidants which help to rid the body of toxins and help to eradicate free-radicals from the body, which, if left to their own devices, could potentially attack our cells and cause them to mutate into cancerous cells.

The anthocyanin found in the corn also helps to boost the glandular system of the human body, helping to strengthen the pancreas so that it is able to secrete optimal amounts of insulin when required. Because of this, purple corn is very effective when used to treat diabetes. As if that wasn't enough, the antioxidants and anthocyanin also help to strengthen blood vessels and boost circulation, helping to prevent hypertension and cardiovascular issues.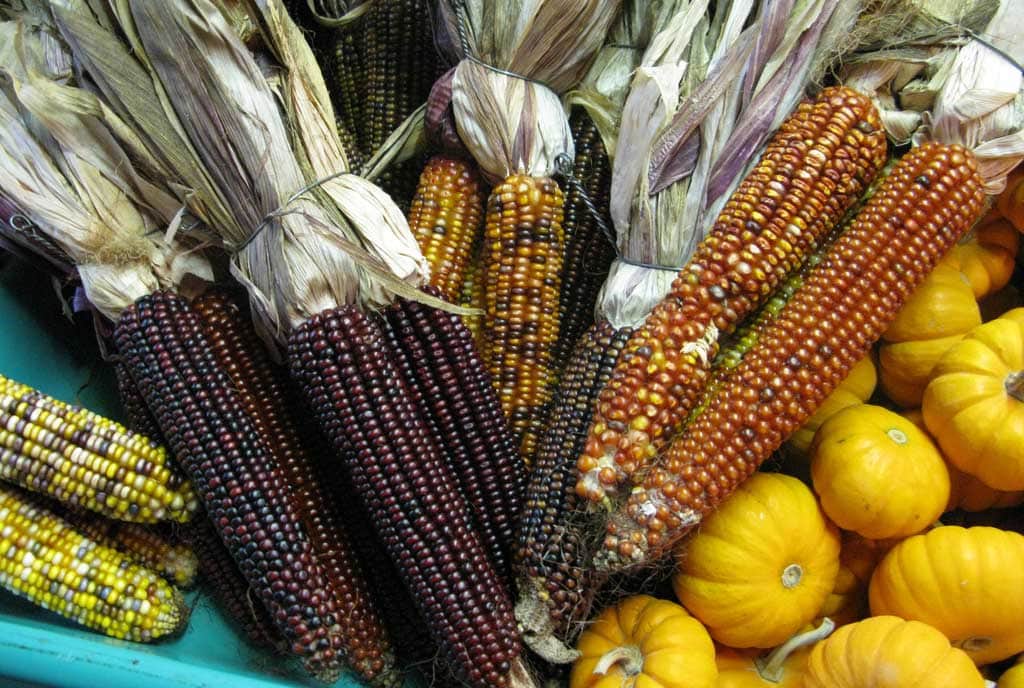 Yacon
Yacon is located primarily within South America, and it is a large perennial plant which is grown mainly for its roots, which are where many of Yacon's natural health properties originate from. Yacon has been grown and consumed as a vegetable for a number of centuries. This
Yacon root can also be consumed raw, where it is very similar in texture, to a normal potato. Yacon roots contain a naturally sweet syrup that is thought to provide many health benefits for the human body. In particular, Yacon syrup is beneficial for weight loss and weight management, as a small serving of the syrup after a meal, has been proven to increase satiety levels, keeping people feeling full for longer. The fuller they feel, the less they consume, so the less weight they will store as a result. What's more, Yacon syrup can also function as a natural laxative, making it useful for people suffering from constipation.
Yacon root tubers however, although being rich in carbohydrates, are still very low in calories. The root is also a great source of trace minerals and vitamins. Yacon contains natural compounds, including fructooligosaccharides, which prevent the body from absorbing simple sugar sources. It also reduces the amounts of glucose produced in the liver, making it a very, very beneficial ingredient for people with diabetes, or with pre-diabetic symptoms.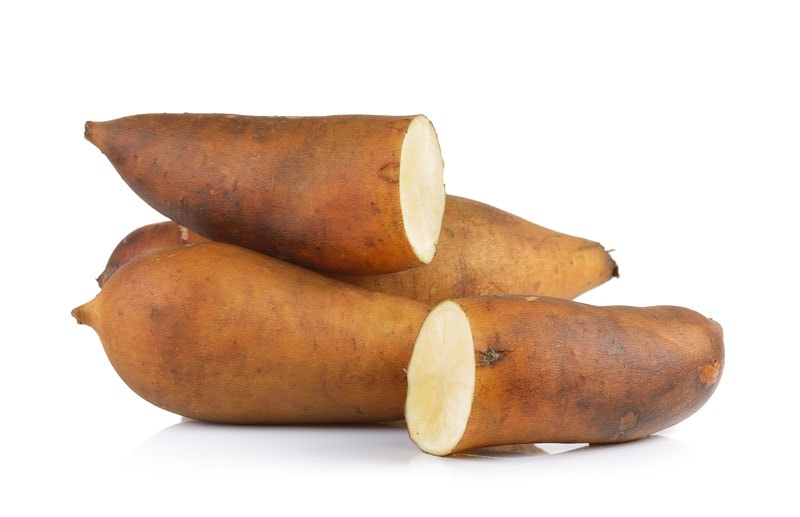 Cacao
Finally, last on our list, we have Cacao. Though not exclusive to Peru, Cacao is still consumed in the region, and indeed, in many other regions of South America, and it is considered to be one of the healthiest and tastiest natural ingredients in the entire world. It is also one of the most powerful superfoods.
Cacao beans look very, very similar to regular coffee beans, though they taste very different. Cacao is used during chocolate-making processes and is one of the most nutrient-dense beans in the entire world.
Cacao contains a mood-enhancing compound known as anandamide, which scientists often call the 'bliss molecule' as it can create feelings of happiness and euphoria. Cacao also helps enhance serotonin, dopamine, and endorphin productions as well, which is why we often feel so happy and relaxed when we eat chocolate. Cacao contains PEA, or Phenethylamine, which also stimulates the release of endorphins into the human body, which can also enhance the libido, and can improve our sex drives.
It is, however, the natural antioxidant content located within Cacao, that experts have been the most impressed with. Cacao is rich in flavanols, which are antioxidants which help to protect the heart and help to provide anti-inflammatory benefits to the human body. Other antioxidants found in cacao are known as polyphenols, which help to protect against free-radical damage, and they help to strengthen the arteries and prevent them from becoming damaged.
The antioxidants found within Cacao can even lower LDL cholesterol levels and can increase HDL cholesterol levels. LDL cholesterol is the dangerous cholesterol which coats the arteries with fatty deposits and can cause heart disease and heart attacks, whereas HDL cholesterol is the cholesterol which is healthy and beneficial, and actually works by lowering LDL cholesterol.
This The antioxidants in Cacao have also been found to promote healthy skin and hair, and to help regulate blood glucose levels.
Armed with that knowledge why not try a cacao-infused lucuma smoothie for beautiful skin and a happy mood?