Looking for a "healthy" Peruvian dessert that follows the low-carb regime? Are healthy Peruvian desserts possible? Well, we know that Peruvian food can be healthy. Just look at the lovely fish and vegetables in ceviche. Lomo saltado is lean beef stir-fried with vegetables. Even desserts like Mazamorra Morada is packed with fruit. "But it's full of sugar!!", you say. Yes, most Peruvian desserts are loaded with sugar, even if it comes from fruit.
So what about a Peruvian treat that doesn't come with sugar?
Chocolate, from the cacao tree, originated in Mesoamerica but the Incas didn't use it. Not until much later after it's widespread use by the Aztecs did native Peruvians begin to use the bean.
But Peruvian chocolate is highly regarded and in 2019 won an award for the best chocolate in the world. The winning chocolate uses cacao from Peru's Apurímac Valley near Cusco.
Getting back to our torta de chocolate recipe. What if you could indulge in the delicious creaminess of Peruvian chocolate without the overload of carbs and sugar?
Well, now you can.
So we decided to take a different approach to the typical chocolate cake here and offer a "healthy" alternative. This one based on the ever more popular keto diet.
This keto-focused Peruvian chocolate cake is not a traditional recipe, but one that lets you reduce your sugar intake after all the delicious picarones, tres leches, and creme caramel.
We will use Brazil nuts (native to Peru despite the name), Sacha Inchi (a nutty-flavoured Peruvian superfood) and Lucuma (a delicious fruit from the valleys of the Andes).
The blueberries are a bit of a cheat. Blueberries originated in the Americas but not from South America. However, you could use the 100% Peruvian fruit called goldenberry. These are much less sweet (quite tart) and may not be too everyone's taste.
Low Carb Torta: Delicious Sugar-Free Peruvian Chocolate Cake
A delicious low carb flourless cake made with coconut, dark chocolate, cream cheese, nuts, and Peruvian superfoods. High in fat and low in sugar. It's the perfect treat and you won't need much to satisfy your "sweet" tooth. Keto fans, rejoice!
Ingredients
Base
50

g

Butter

10

g

Erythritol

30

g

Cacao powder

Preferably organic

50

g

Brazil nuts (or walnuts)

Ground

50

g

Lucuma powder

40

g

Sacha Inchi

Finely ground

100

g

Coconut

Dessicated

1

tbsp

Vanilla essence
Filling
200

g

Cream cheese Full fat

150

g

Brazil nut butter

100

g

Whipped cream

5

g

Erythritol
Topping
75

g

Coconut oil

60

g

Dark chocolate

40

g

Cacao powder

5

g

Erythritol

30

g

Blueberries and raspberries Frozen or fresh
Instructions
Base
Melt the butter in a pan.

Add the erythritol and cacao powder and mix until it forms a thick paste.

Grind the sacha inchi to a fine flour

Move the paste to a mixing bowl and add the brazil nuts, lucuma powder desiccated coconut, sacha inchi flour, and vanilla essence. Mix well. I usually add a small amount of melted coconut to help everything bind.

Put the mixture into a flat shallow tin. Press firmly and evenly into the tin and put in the refrigerator.
Filling
Mix the cream cheese and brazil nut butter. Add the whipped cream, erythritol, and vanilla essence. Whip/whisk until smooth.

Remove the base from the fridge and paste the filling on top
Topping
Melt the coconut oil and dark chocolate in a pan.

mash half of the berries and add them to the mix.

Add the cacao powder and erythritol and stir well.

Spread the topping over the filling and drop in some whole blueberries and a sprinkle of crushed brazil nut or walnuts

Put in the fridge for 30-60 minutes
Notes
This is a heavy chocolate cake recipe that will satisfy any "sweet tooth" and craving. It's packed full of goodness and calories and most people will be happy with a single slice.
This ketogenic torte recipe is adapted for Peruvian tastes from the excellent Ketogenic Kitchen cookbook. 
The original recipe uses almost 200g of erythritol, which I find to be too sweet. I'm also not a fan of any kind of artificial sweetener so the more I can eliminate them the better.  The addition of Lucuma powder adds some more sweetness to the mix. Feel free to add in your own favourite sweetener if you find the torte to be too bland. I find it perfect as it is. 
And of course, the blueberries add a punch of sweetness to the topping.
I prefer to use brazil nut butter too (the original recipe uses peanut butter). 
Nutrition
Nutrition Facts
Low Carb Torta: Delicious Sugar-Free Peruvian Chocolate Cake
Amount Per Serving
Calories 500
* Percent Daily Values are based on a 2000 calorie diet.
You Might Also Like These Recipes: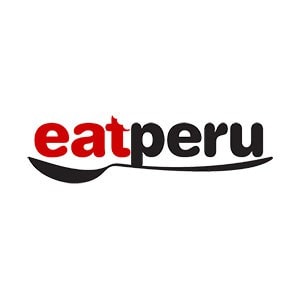 Peruvian foodie. I've been writing about the food of Peru for over 10 years. Read more about the Eat Peru team here