In case you haven't heard, the Keto diet and the Paleo diet are past the stage where anyone could consider them a fad. They are now officially a "thing" and it appears they are here to stay. It's easy to see why. The benefits of following a no sugar, low-carb, clean diet can't be dismissed. But I'm not here to convince you. Chances are that you landed on this page because you want to know why, how, and where to eat Peruvian keto and Peruvian paleo foods.
The Keto diet guide for lovers of Peruvian food or travellers to Peru
For keto newbies and curious readers, here are the shortest definitions of both eating protocols that I could come up with.
Paleo: caveman diet. Focuses on food that our ancestors ate before agriculture. Attention paid to the quality of meats and produce. Organic, pesticide free, and sugar-free foods are top of the list
Keto: a slightly more extreme diet which continues the paleo ethic but focuses on inducing a state of ketosis in the body, whereby your body uses fat as a primary fuel source. Much like how our ancestors lived when food was scarce and animal fats and nuts were primary sources of energy.
The main thing to know when it comes to both eating regimes is that grains, sugars, and processed foods are not used.
What does that mean for the dishes we love so much? Many of Peru's most famous dishes need to be modified to fit into the keto or paleo diet domain.
Foods that don't generally fit into the paleo/keto paradigm:
Rice – better skip the Arroz Chaufa
Bread – Butifarra sandwiches are out
Pasta – Tallarines Verdes with squash, anyone?
All sugars (sucrose, saccharine, honey) – I'll miss Suspiro Limeño
Processed foods of all kinds – swap Inca Kola for papaya juice.
What kinds of Peruvian foods are considered "keto"?
Keto is less about the actual foods and more about the macronutrients ratios. To put your body in a state of ketogenesis, you need to reduce your carbohydrate intake to such a level that your body begins to produce "ketones" as fuel.
Minimizing starchy foods such as rice, potatoes, and sugary desserts, and focusing more on fats and quality vegetables, will help you adhere to the ketogenic diet principles.
Think low carb and don't overdo the protein (this is not an Atkins diet). Here are a few examples of meals that will put you on the right path:
Keto Desserts?
Keto is not all about meat and veg. There are some delicious "sweet" treats that minimise carbs and sugar. Check out our guide to Peruvian chocolate, including lower carb dark chocolate products.
Is Maca Keto?
Maca is a type of plant root. The keto and paleo diet regimes focus on meats and plant sources. From that point of view, maca is an accepted supplement for ketogenesis. Maca is high in carbohydrate so it's important not to overdo it. The health benefits from consuming maca root should be enough to allow some in your recipes.
Keto Peruvian recipes
It's important to remember, as always, that kept is not a high-protein diet. There are plenty of recipes on Pinterest claiming that chicken breast in low fat sauce is somehow a ketogenic diet meal. Unless you smother the dish in fat or oil, you'll be getting far too much protein and not enough good fat in your diet.
Try these keto product ingredient substitutions:
Peruvian Roasted Chicken with green sauce.
The green sauce is the important bit as chicken is quite lean. Keto calls for added fats. Here's a high-fat green sauce (ají verde) recipe for your next Peruvian roast chicken dish
2 de-seeded jalapeños
2 peeled cloves of garlic
1/3 cup full-fat mayonnaise
1/4 cup sour cream (full-fat)
1 cup of cilantro
1 tbsp of vinegar
1 tbsp of salt (preferably himalayan pink salt)
2 tsp lime juice
3 tbsp of olive oil or coconut oil
What foods are considered "paleo"?
Paleo diets are less focused on macronutrients but are more concerned with the types of foods. In particular, paleo foods are the ones we ate on a daily or seasonal basis for millions of years, before the advent of agriculture and industry.
Meat
Eggs
Most vegetables (potatoes are not vegetables)
Fats & oils
Foods to avoid:
Bread
Quinoa
Beans
Lentils
Dairy
Refined vegetable oils (corn oil, rapeseed oil)
Flour & Sugar (alfajores are definitely out)
[no_toc]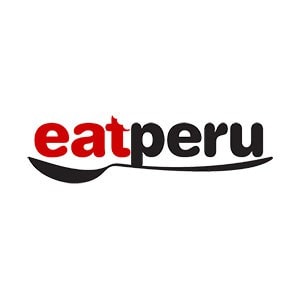 Peruvian foodie. I've been writing about the food of Peru for over 10 years. Read more about the Eat Peru team here